From bgr.com
Published Oct 10th, 2023 8:37PM EDT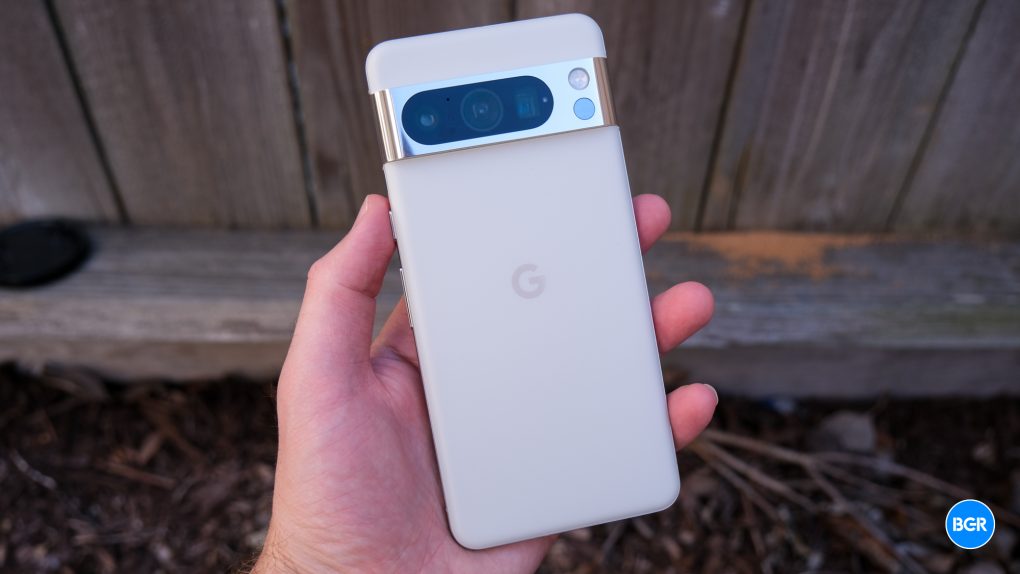 Image: Christian de Looper for BGR
Perhaps one of the most exciting features of the Pixel 8 Pro is the introduction of advanced "Pro" camera controls, allowing you to adjust shutter speed, ISO, and a plethora of other settings before you take a photo. While Google has only marketed the features as being on the Pixel 8 Pro, it seems they work on other Pixels, too.
Twitter user @Za_Raczke shared a video on October 7 of the new Pixel 8 Pro camera controls working on a Pixel 7 Pro. The user says that they were able to force-enable the new features using the latest version of the Google Camera APK, which they received early access to. They say the features seem to work on any Tensor Pixel, from the Pixel 6 to the Pixel 7 Pro.
It isn't unusual for companies to try to find artificial limitations like this on their devices, especially if they're offering one as a "higher performing option." Of course, forcing this kind of feature on a phone other than a Pixel 8 Pro does require some technical knowledge, so it isn't exactly easy to do if you don't know how.
It does beg the question, though, of why Google is trying to lock the new Pro camera controls to the Pixel 8 Pro instead of offering it on every Pixel device that runs Tensor. Perhaps the company plans to release it down the line, similar to how they did with Magic Eraser, which eventually made the jump to other Pixel devices after its original release.
The other possibility, of course, is just trying to focus it as an artificial limitation to try to push people to purchase Pixel 8 Pro devices over other Pixels. @Za_Raczke says that the feature is really well done and that Pro camera controls offer a lot of control to the user with just a simple tap while still offering the "shoot and forget" nature that has become so common in smartphone cameras.

Josh Hawkins has been writing for over a decade, covering science, gaming, and tech culture. He also is a top-rated product reviewer with experience in extensively researched product comparisons, headphones, and gaming devices.
Whenever he isn't busy writing about tech or gadgets, he can usually be found enjoying a new world in a video game, or tinkering with something on his computer.
[ For more curated tech news, check out the main news page here]
The post Pixel 8 Pro's exclusive camera features seem to work on other Pixels, too first appeared on bgr.com