From www.techradar.com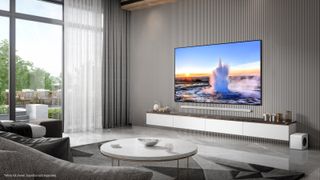 (Image credit: Samsung)
There's a new spatial audio standard in town to rival the likes of Dolby Atmos, and it's been put together by Samsung and Google.
The project, which the two tech giants have been working on since 2020, has resulted in the launch of a 3D spatial audio offering known as IAMF or Immersive Audio Model and Formats.
Or as SungHee Hwang (of the Visual Technology Team at Samsung Research) envisions in an interview, this will eventually become a creation people will recognize as 'Samsung Sound' no less.
In simple terms, the IAMF standard is a way to facilitate device makers being able to use their speakers (TV, or separates) or soundbar to correctly replicate 3D sound and deliver it as intended by content creators.
And a key selling point is that this is an open source standard, so anyone can run with it.
Samsung Research's WooHyun Nam observes: "In order to allow people to freely create content with 3D audio technology, related technology needs to be open to all. Providing a complete open source framework for 3D audio, from creation to delivery and playback, will allow for even more diverse audio content experiences in the future."
Samsung further points out that it's the first such open source audio codec to offer vertical sound positioning, meaning noises can be pitched above (or below) you, as well as around you.
IAMF also employs AI tech (okay, so what doesn't these days) to intelligently adjust the audio during playback so that key elements are highlighted. In an action scene with a pumping soundtrack, that might be emphasized, whereas when characters are speaking, the dialogue will be brought up more front and center into the sound stage.
Indeed, the new audio standard will also offer customization options so you can tune the sound to your liking. Samsung gives an example of a sports match where the viewer will be able to choose between the atmosphere – ramping up the sounds in the stadium – or the commentary if they prefer to focus more on that.
The Alliance for Open Media (AOM) officially adopted IAMF in October, and it's the first open source standard to be taken on board by the AOM.
---
Analysis: Keeping our fingers crossed for this one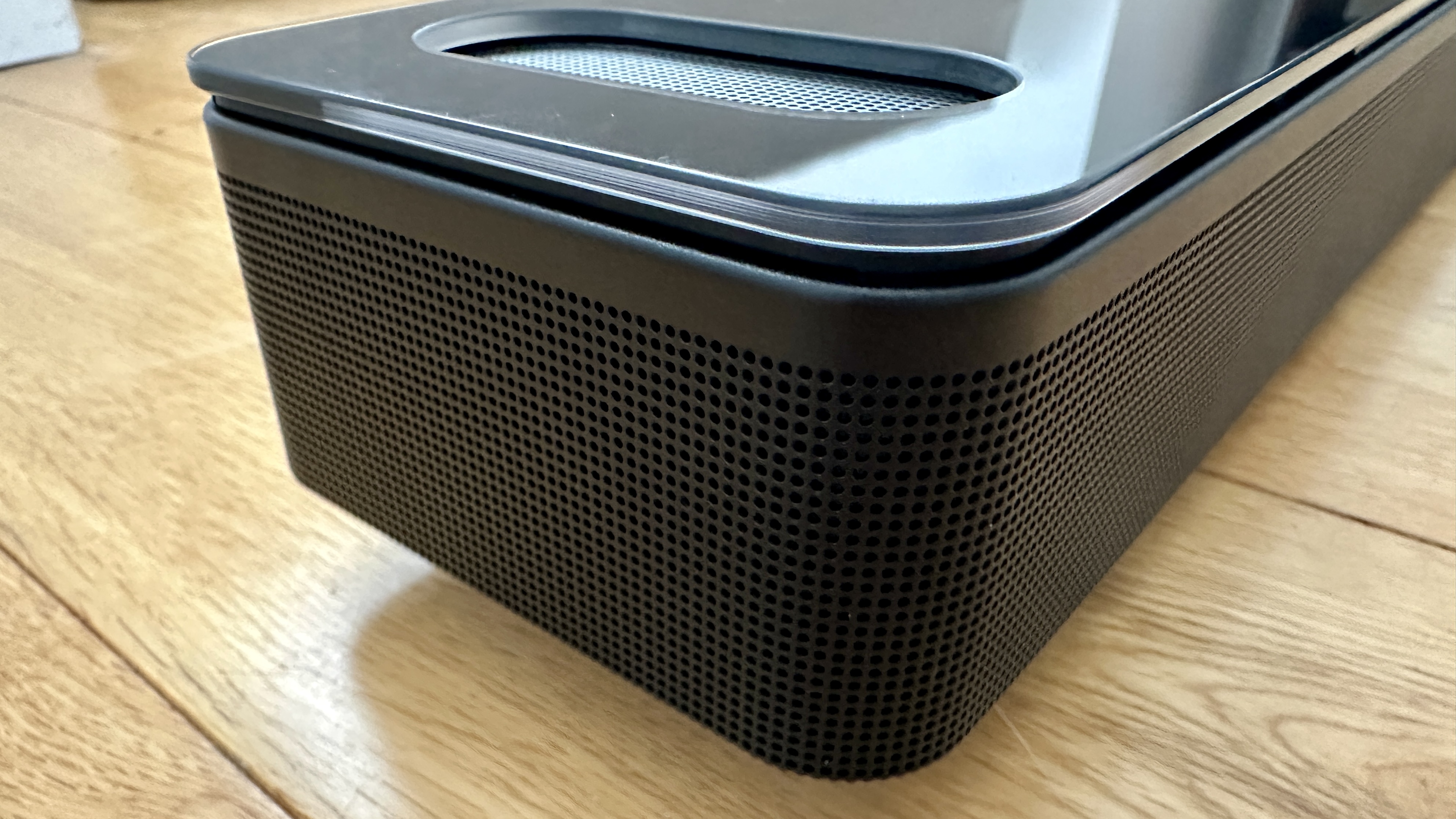 As you might imagine, this could be a pretty major development in making seriously immersive 3D spatial audio more broadly available, thanks to its open source nature.
And with AI on hand to be able to adjust the sound on-the-fly when you're watching a movie, intelligently balancing the audio mix depending on what's happening, maybe this could be the end of not being able to hear mumbling method actors, having to turn up the volume, and then getting the fright of your life when somebody suddenly throws a brick through a window in a quiet scene, or unexpectedly fires a gun.
We can but hope, but the vision for 'Samsung Sound' does indeed sound (ahem) promising – we'll just have to wait and see how it pans out in reality.
You might also like
[ For more curated Samsung news, check out the main news page here]
The post Samsung and Google have teamed up to make a Dolby Atmos rival for spatial audio first appeared on www.techradar.com