From www.tomsguide.com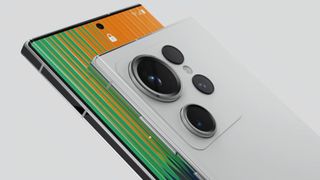 (Image credit: Technizo Concept)
Color options for the Samsung Galaxy S24 Ultra could include some fun new choices according to leaker Ross Young, but will still offer some more sensible options for those of us who prefer the loudest thing about our phones to be the ringtone.
Young explains in a post on Twitter/X that there will be four basic color choices for the Galaxy S24 Ultra: Black, Gray, Violet and Yellow. He later added that Orange, Light Blue and Light Green will also be on offer as online exclusive colors, only available from Samsung itself. He also told a replying user that the gray option could specifically be "titanium gray," suggesting a more specific hue.
S24, S24+ and S24 Ultra Colors: Black, Gray, Violet and Yellow.October 18, 2023
See more
Right now, you can buy a Galaxy S23 Ultra in Phantom Black, Green, Lavender or Cream, with Graphite, Lime, Sky Blue and Red as online-exclusive options. Violet and yellow sound a lot more dynamic than Lavender and Cream are, but for users who prefer the subtle black and green options of the current Ultra Samsung phone, black and gray sound like natural successors.
Possibly some Galaxy S24 colors too
Samsung normally offers some crossover between standard Galaxy S colors and Ultra model colors. For example, the Galaxy S23 and Galaxy S23 Plus are available in the same four standard colors as the S23 Ultra. So while we don't have an explicit rumor for the colors of the entry-level Galaxy S24, or the Galaxy S24 Plus, it'll likely be a safe bet to assume that most, if not all, of these leaked colors will trickle down from the Galaxy S24 Ultra to these cheaper models.
Picking a color is an important part of choosing a phone, but the features a phone as are a key consideration too. Upgrades tipped for the Galaxy S24 Ultra so far include a new chipset, a 50MP telephoto camera and titanium side rails.
With the likely launch of the Galaxy S24 series coming in January or February of next year, we've plenty of time for more rumors yet. Hopefully in the near future we'll see some leak-based renders posted online, which will help bring this color leak to life.
More from Tom's Guide
[ For more curated Samsung news, check out the main news page here]
The post Samsung Galaxy S24 Ultra colors leak — here's the new options first appeared on www.tomsguide.com