From www.pocket-lint.com
Samsung/Pocket-lint

Samsung Galaxy Watch 6

$281 $300 Save $19

Samsung Galaxy Watch 6 updates a familiar design with a larger screen covered in more durable glass, plus a faster processor and retains large collection of Samsung Health tracking features.

Google/Pocket-lint

Google Pixel Watch

$318 $350 Save $32

With its combination of great design, fluid software and comprehensive fitness tracking, the Pixel Watch is a great first home-made option from Google.
Samsung was the first manufacturer to launch a smartwatch running the latest evolution of Wear OS with its Galaxy Watch 4 running Wear OS 3. Now, we're up to Galaxy Watch 6 and Wear OS 4, but Samsung is no longer alone in this market.
Google launched its first homemade smartwatch in 2022 running a quite different version of the software, with a very different idea on design, and – crucially – leaned on Fitbit's expertise in fitness tracking. So which is best? The pure, Fitbit-powered Pixel Watch, or Samsung's latest Galaxy Watch?
Price, specs & availability:
Samsung Galaxy Watch 6 hit the market midway through August 2023, with a competitive starting price point. The 40mm option with Wi-Fi is just $276 at the time of writing, representing something of a discount on the original $299 price point.
As for the Pixel Watch, that's been around since late 2022, and is due to be replaced soon, but can be found for a similar price to the Galaxy Watch. It's available for around $330 at the time this piece was written but has dropped lower during sales events.
| | Samsung Galaxy Watch 6 | Google Pixel Watch |
| --- | --- | --- |
| Battery Life | Up to 40 hours (AOD off) – Up to 30 hours (AOD on) | Up to 24 hours use |
| Operating System | Wear OS 4 with One UI 5 | Wear OS 3.5 |
| Lens Material | Sapphire Crystal | Custom 3D Corning Gorilla Glass 5 |
| Case Material | Armour Aluminium | Stainless Steel |
| Sizes | 40mm and 44mm | 41mm |
| Colors | Graphite, silver and gold | Champagne Gold, Matte Black and Polished Silver |
| Display | 480 x 480 (44mm) or 432 x 432 (40mm) Super AMOLED | 450 x 450 AMOLED |
| CPU | Exynos W930 dual-core 1.4GHz | Exynos 9110 processor with Cortex M33 co-processor |
| RAM | 2GB | 2GB |
| Storage | 16GB | 32GB |
| Battery | 425mAh (44mm) or 300mAh (40mm) | 294mAh |
| Connectivity | LTE available, Bluetooth 5.3, Wi-Fi 2.4GHz and 5GHz, NFC | 4G LTE available, Bluetooth 5.0 and Wi-Fi 2.4GHz |
| Health sensors | Heart Rate, ECG, Temperature Sensors, Accelerometer, Barometer, Gyro Sensor, Geomagnetic Sensor, Light Sensor | Optical heart-rate, Altimeter, Accelerometer, Blood oxygen sensor, Gyroscope, Multipurpose electrical sensor, ambient light sensor, compass |
| Dimensions | 42.8 x 44.4 x 9.0mm (44mm) or 38.8 x 40.4 x 9.0mm (40mm) | 41 x 41 x 12.3 mm |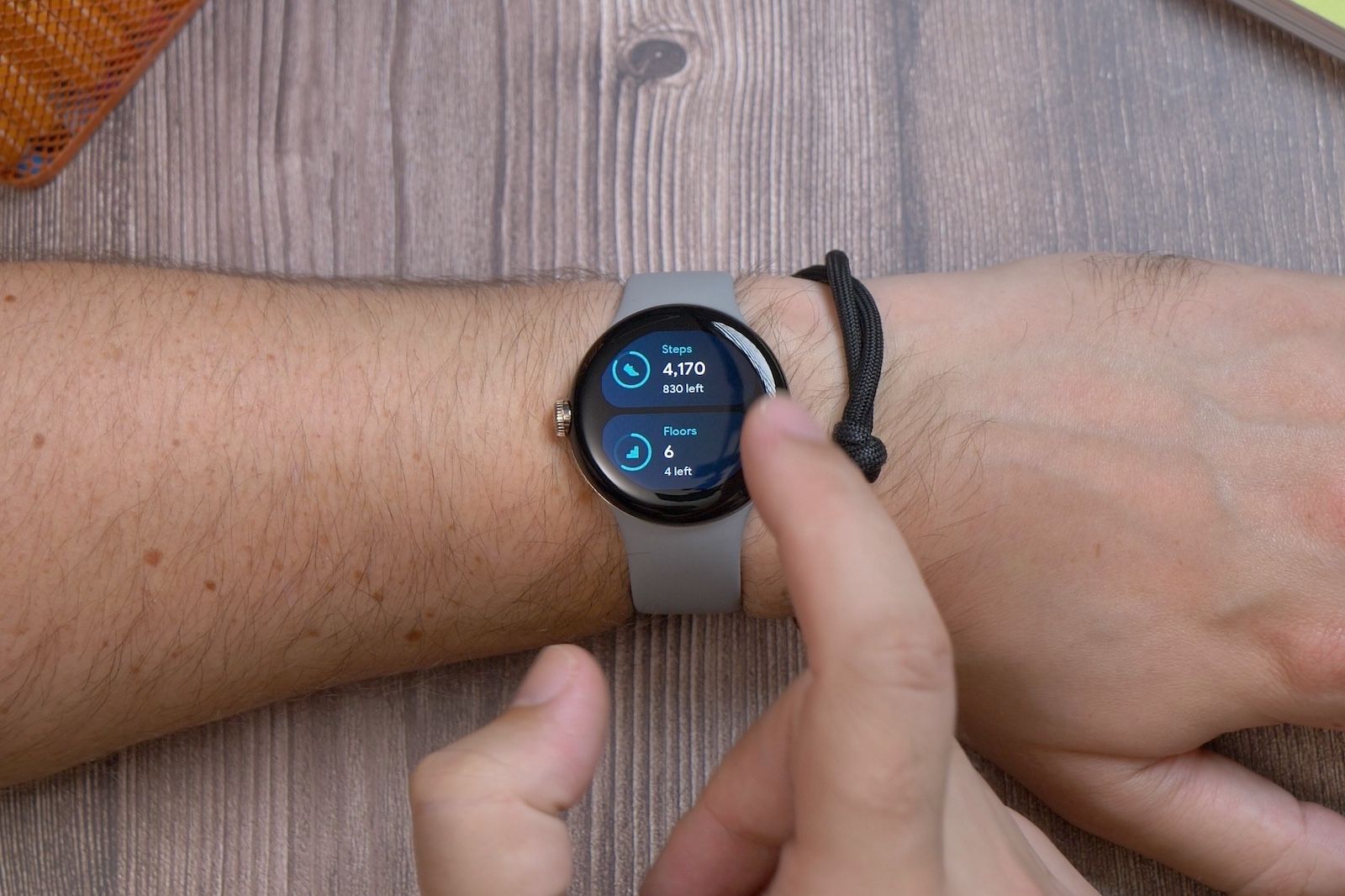 Pocket-lint
Design
So let's start with the obvious – design and durability – an all-important consideration with anything that's as much about accessorising and style as it is about tech and functionality. And it's safe to say, the two companies took very different approaches here.
Samsung's watch has that flat and clean look that is – admittedly – quite plain. That is, of course, unless you get the Classic variant. The standard model is a simple flat disc.
Google has put a lot more effort into the look of the Pixel Watch. It's got that gorgeous domed glass top that curves and seamlessly blends into the metal casing, and only has one single, central button which is also a rotating crown, with subtle ridges or grooves running all the way around it.
It's certainly more attractive than Samsung's plain model. Even the basic strap is nicer and the design of how it fits into the watch case is too. The soft, matt-finished rubber strap on the Pixel Watch has these elegant curves and rounded bits that add to the overall softness of the shape, and it fits seamlessly to the side of the watch using a really clever mechanism that attaches securely and is pretty simple to fit and remove once you get the knack of it.
Samsung has your standard lugs and – while it's disguised with a single button for releasing it – still uses a relatively standard quick-release pin that can be fiddly to get back into position once removed.
Samsung's system does – however – mean you can pick up third-party straps that will fit quite easily.
Samsung also gets one thing right that Google – for some reason – hasn't: case sizes. Pixel Watch only comes in one size, and it's quite a small size and feels tiny on larger wrists because of its lack of lugs.
Samsung does 40mm and 44 models to suit different wrist sizes, and also – of course – has the Classic edition with the more traditional watch design, with a rotating bezel and – again – available in two sizes.
Samsung's watch has also been designed to be more durable. It's got sapphire crystal on the front, which is more impact and scratch-resistant than the Pixel Watch's Gorilla Glass 5, and should mean – over the course of owning it – you'll pick up far fewer marks on the surface.
Otherwise, both feature the same level of waterproofing – IP68 and 5ATM ratings, so you're good to swim in them if you want.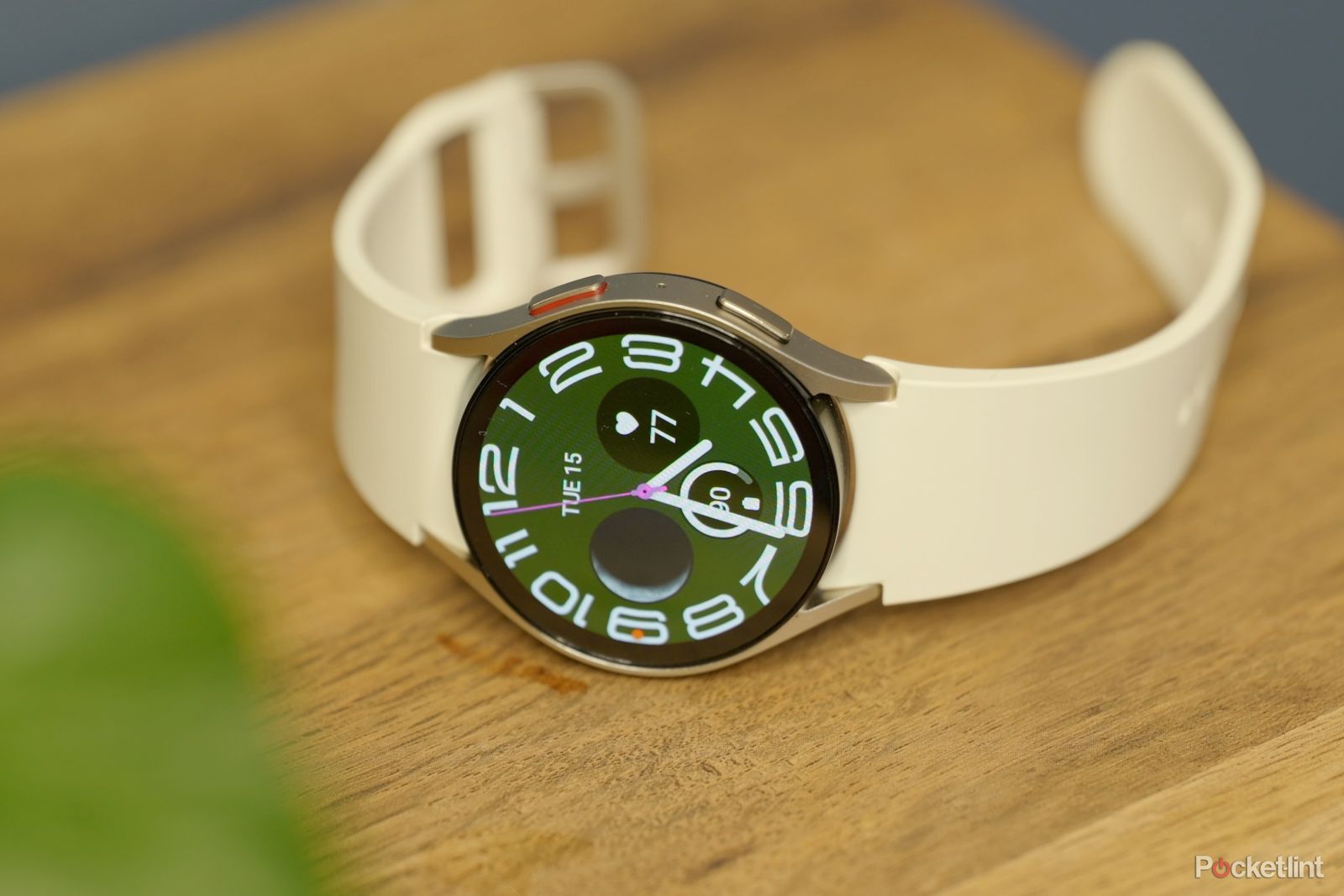 Display
The display – in some ways – makes up part of the design too. Particularly when looking at the ratio of the display to bezels. Samsung's smallest model features a 1.3-inch display, and it pushes much closer to the edges of the watch. In fact, despite having a larger display, the smallest Galaxy Watch 6 is still smaller than the Pixel Watch.
Compare the two side by side, and you'll see it immediately. Pixel Watch bezels are comparatively large, and so Samsung's clearly used that space on the front more effectively.
Pixel Watch would have much more visual impact – and have a much clearer and easier-to-read display – if the actual display area were pushed further out and used those curves in the glass to add further to that visual effect. The watch faces would look even better if the numbers and index curved slightly around the edges.
As it stands, the 1.2-inch round display on the Pixel Watch is pretty small. Still, Google has used blank space effectively to help a lot of those Pixel watch faces blend in with the bezel really well. You can't easily see the edges of the bezel if you choose a watch face with a black background.
Again, however, if there was a bigger Pixel Watch model alongside the smaller one, we could have a larger screen and one that's easier to read.
Software experience
Much was made of the latest iterations of Wear OS when it first launched with Wear OS 3, predominantly because it was pitched as a joint effort between Samsung and Google. Galaxy Watch was the first to run it.
Now, it's been a couple of years and Google has its own take on this software. And – just like in the smartphone market – there's a clear difference in approaches. We think in this area, it's Samsung who could learn the most from Google's ideas.
The software on the Pixel is cleaner, lighter and the interactions and animations feel more fluid and responsive. They delight in their style and movement, whereas Samsung's just feels a bit cold and functional.
Samsung has also loaded it with a number of its own features – of which – some are useful, others aren't quite as useful. Bixby remains a bit of a pointless addition. Samsung Pay is there too, but you can – of course – use Google Assistant or Google Wallet instead of Samsung's. We also prefer Google's watch faces and customisation choices.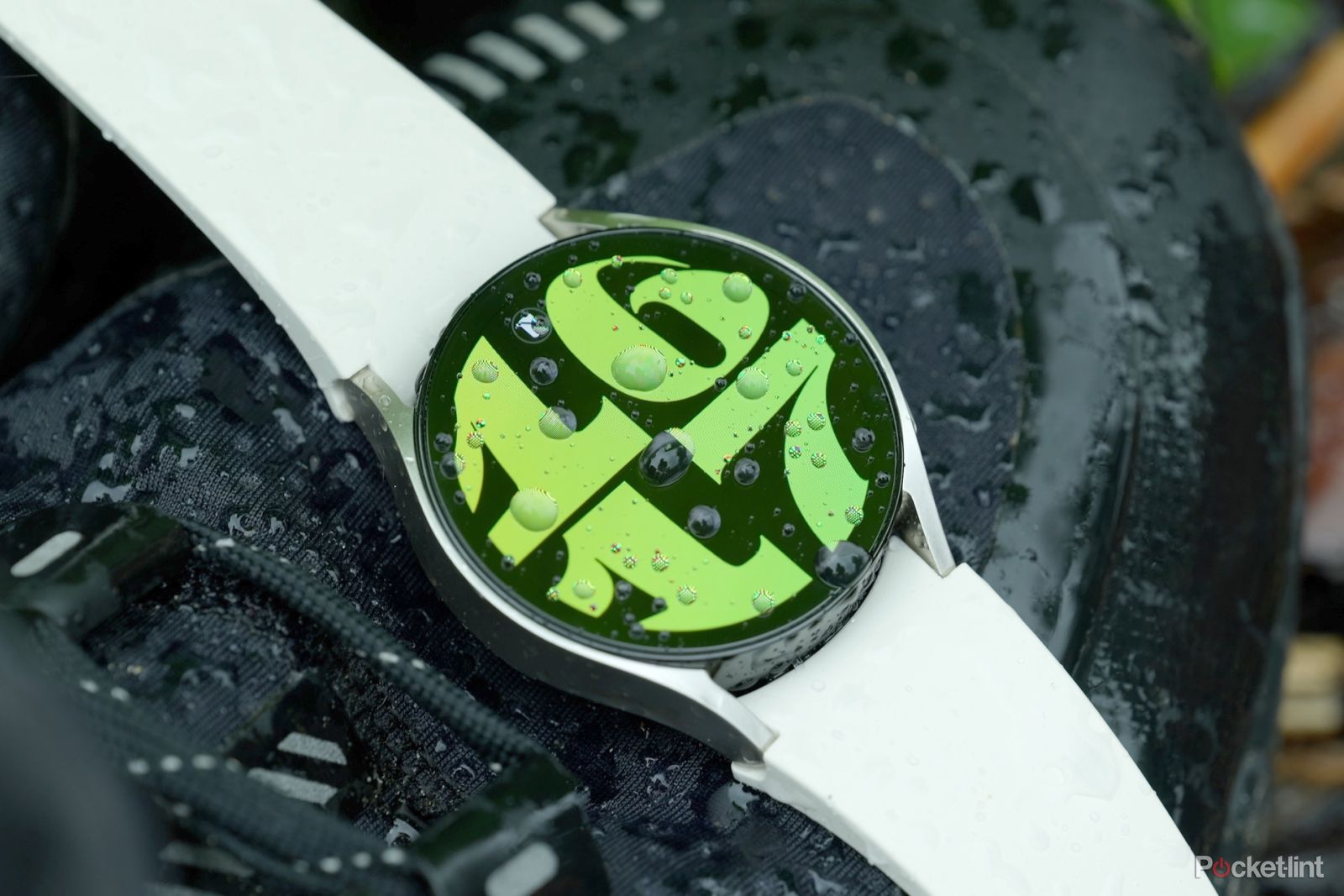 Fitness and health
Let's talk fitness and health for a bit because – for a lot of people – it's this area that often determines whether they find a smartwatch useful. We wish this was as simple as 'Google has Fitbit onboard, so it's better', but it really isn't as cut and dry as that.
There are elements of that statement that are true. The Fitbit app is really simple to navigate and understand, giving you key information in well-organised, intuitive ways. It can give you all the key elements like your daily heart rate, your sleep tracking and step counting. When you first wake up in the morning, it'll immediately give you your sleep data on the Fitbit app Home Screen on your watch.
Both watches are good at tracking outdoor activities with GPS route tracking and general match in terms of heart-rate and effort – give or take a few bpm.
Where the Pixel watch struggled was with more intense workouts where our heart-rate jumped quite quickly to the higher zones. With kettlebell workouts which are quite intense, it would often take 5-6 minutes to realise what was going on and show an accurate heart-rate. For those first few minutes, it would show a rate that was near enough what we'd expect to see when walking slowly.
Samsung was much better at this, keeping a more responsive eye on heart-rate from the beginning. There was still a sense that it was measuring about 10-15 bpm less than what we'd see on Apple Watch, Garmin or Huawei, so it wasn't perfectly accurate. It was more consistent though.
Samsung has a lot of other features baked in too, like the ability to measure your body composition to see how much muscle, fat and water you're made up of. It can also detect your snoring at night, coach you to sleep better and even – if you're a runner – tell what your running posture and gait is like.
Fitbit also locks some features behind a paywall, which is something of a weird move. But if you subscribe, you get advanced recovery data and daily readiness scores to tell you how ready you are for the next workout. Plus, access to audio and video workout sessions.
Samsung has similar offerings – from a fitness video perspective – and has also partnered with a number of brands to bring workout plans to its Samsung Health. Some are free, others – like Fiit – require a subscription.
It's one of those areas where – if Samsung took Fitbit – or Google's – approach to the fitness app interface, making it super simple and clean, while still featuring some of these more advanced tracking and more accurate tracking, it'd be a perfect combination, especially if it came with some of the Fitbit Premium stuff – but without a paywall.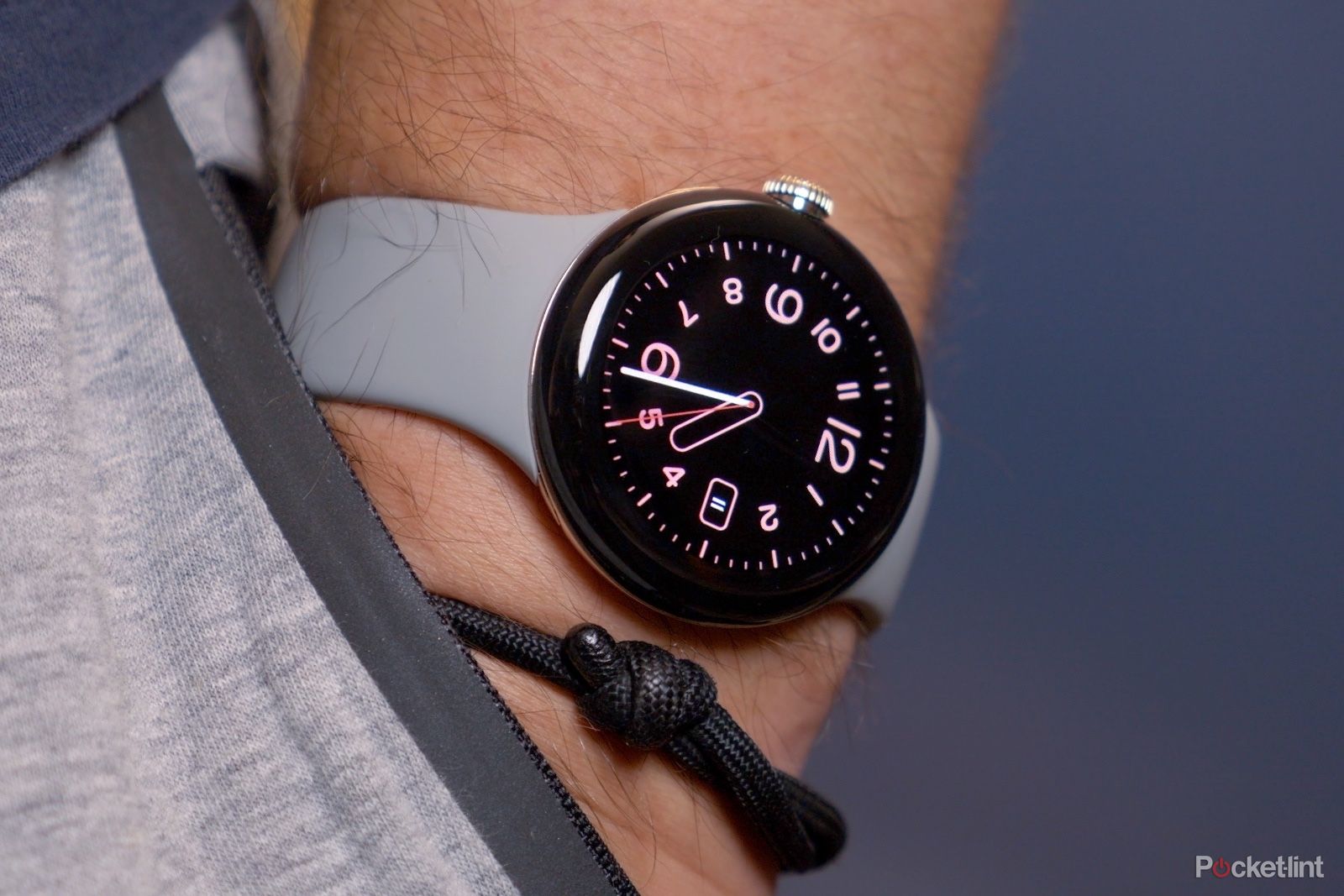 Performance and battery
Even in the performance battery side of things there are elements to which both could improve from taking inspiration from the other. The thing that makes the most difference of the two, however, is battery life.
With the Pixel Watch, we found it rarely lasted more than 24 hours at a time. So to take advantage of the sleep tracking and insights, we had to charge it at some point during the day, every day.
Samsung's watch might not reach the levels reached by Huawei or Garmin, but we never really experienced any battery anxiety. You can get up to 40 hours according to Samsung, and in our usage – with a workout included on some days – it would be a day and a half easily between charges. It's the difference between worrying if the watch will get to the end of the day, and not.
As for general speed – as much as there's a feeling of fluidity to the Google software – the Samsung seems to load apps and functions a little quicker. Likely due to the more efficient and powerful wearable processor. Pixel Watch never really felt slow though, so it's not something we think will make all that much difference for most people using it on a daily basis.
Conclusion
In the end, in an ideal world, a Wear OS watch would be the combination of these two. Google's sexy glass curves and looks, the Pixel Watch strap mechanism and Google's bloat-free software and Fitbit, but in a watch that's as durable as Samsung's, available in multiple sizes and styles like Samsung's and – crucially – battery life that's as good, if not better than Samsung's.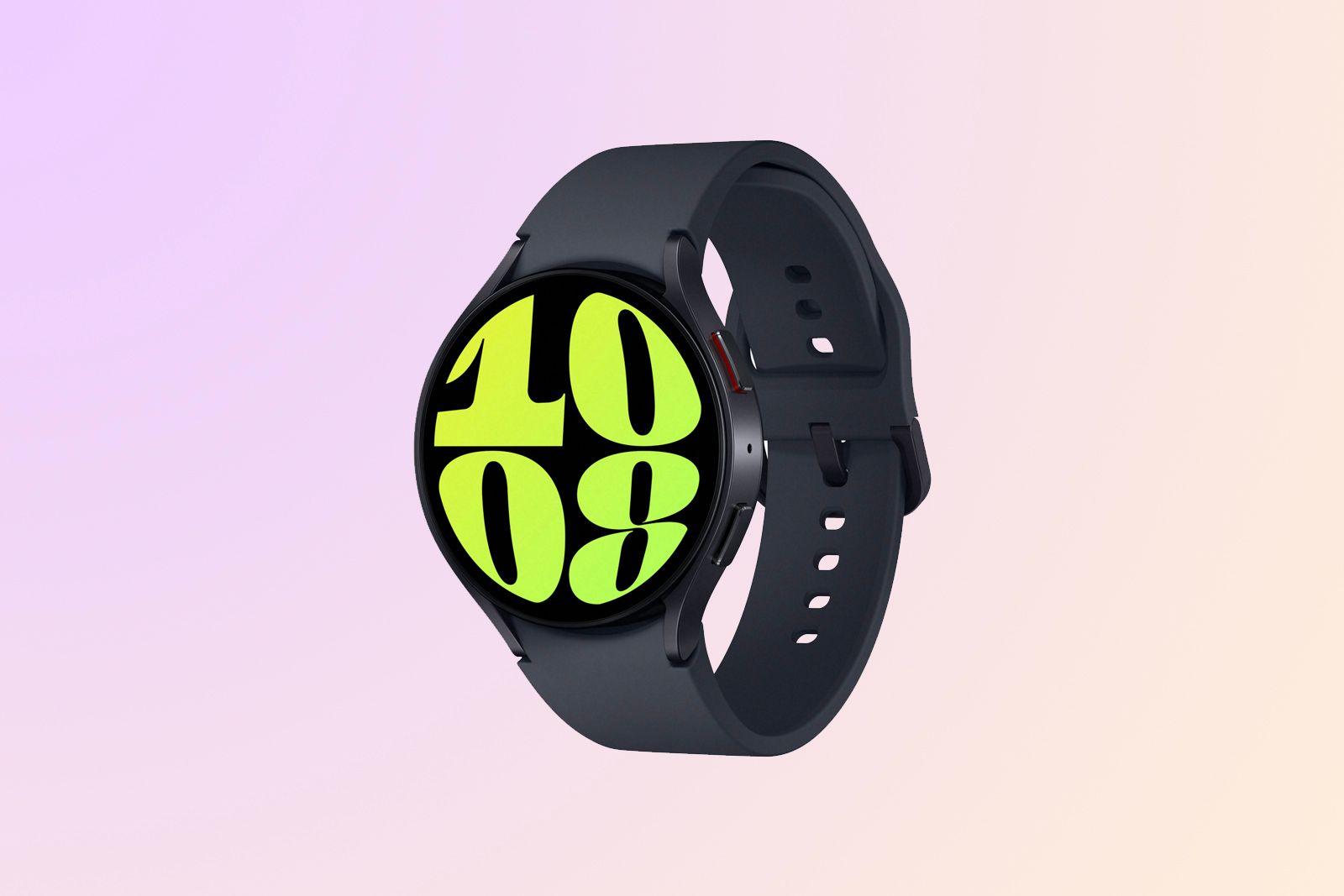 Samsung Galaxy Watch 6
$281 $300 Save $19
As for an overall winner, we think the best of these two for most people is the Samsung Galaxy Watch 6. The availability of different sizes, and the fact the Classic range exists, plus all the additional features you get – and longer battery life – means it'll suit more needs than Pixel Watch. Plus, if you have a Samsung phone, it's a no-brainer.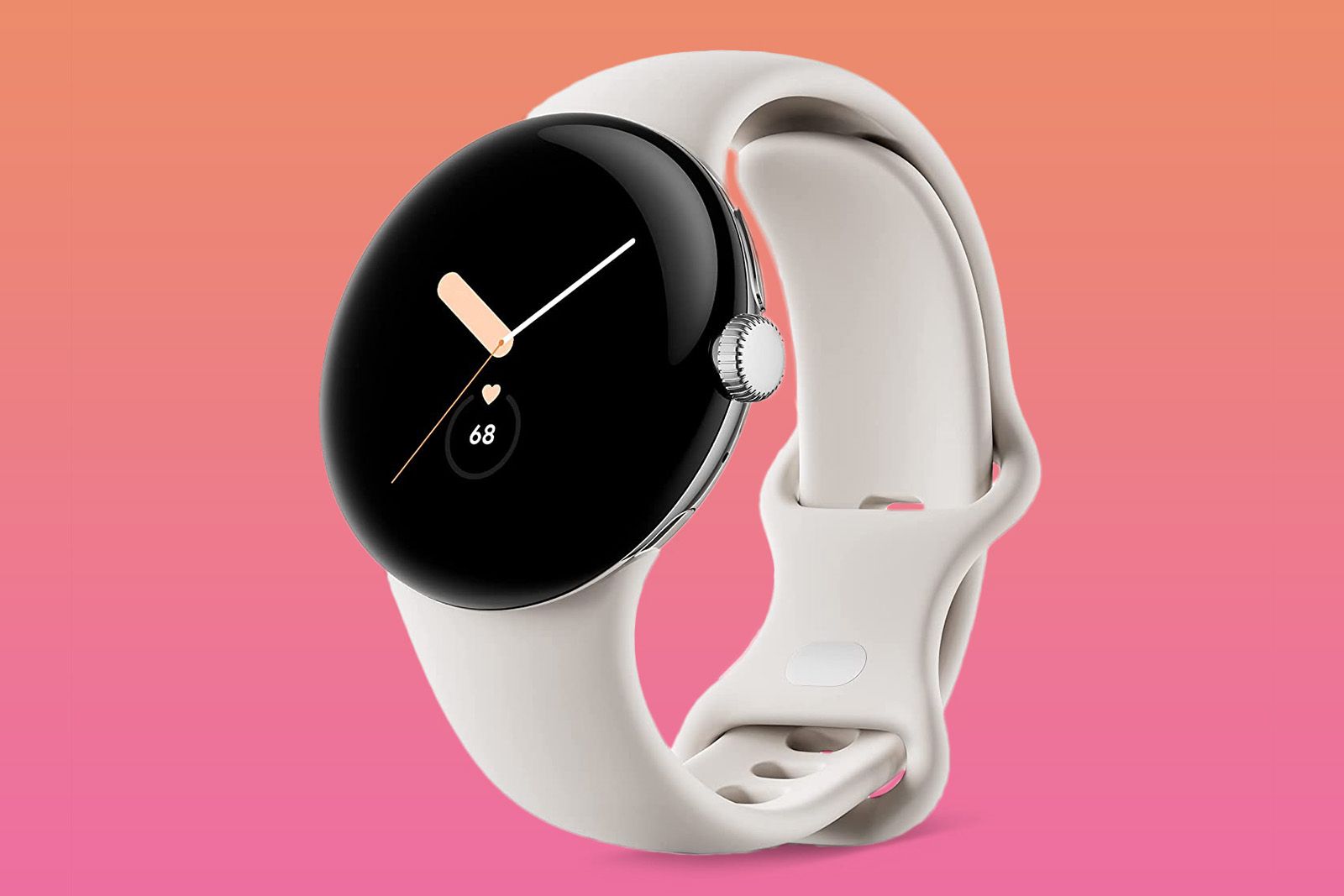 Google
Google Pixel Watch
$299 $350 Save $51
With its combination of great design, fluid software and comprehensive fitness tracking, the Pixel Watch is a great first home-made option from Google.
As for the Pixel Watch, there's still very much appeal here. The clean software is the star of the show, along with the expertise of Fitbit built in as standard for easy-to-digest and comprehensive fitness tracking.
[ For more curated Samsung news, check out the main news page here]
The post Samsung Galaxy Watch 6 vs Google Pixel Watch: Which is best? first appeared on www.pocket-lint.com