From www.pocket-lint.com
A new report claims that the Samsung Galaxy Fold 5 is going to get bigger, making a space for the S Pen to live in.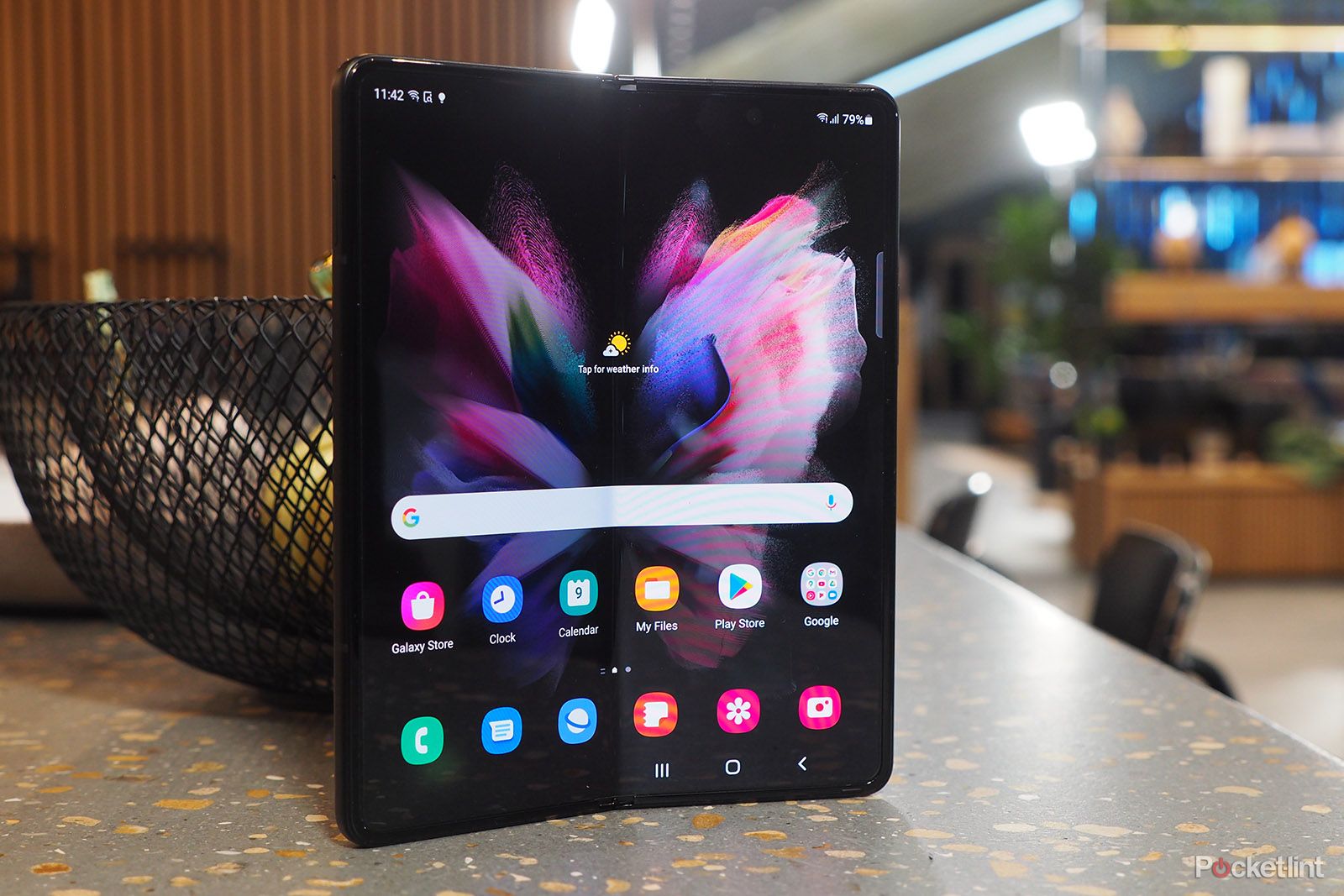 Samsung's Galaxy Fold 4 is already a pretty great smartphone, especially if you're someone who appreciates a foldable. But there's one thing that irritates people – not having somewhere to keep the S Pen when it isn't being used. Now, Samsung might finally be getting around to fixing that.
But also, Samsung might not.
Confused? Let's clear things up a bit. You can already use the S Pen with your Galaxy Fold of course, and writing on that big display is definitely a good time. But when you aren't writing on it, you're out of luck. Now, a somewhat sketchy report – we'll get to why it's sketchy in a minute – claims that Samsung is making the Galaxy Fold 5 a little bit bigger to accommodate an S Pen holster.
That news comes via a new report by thepixel.vn that claims that Samsung will integrate "the S Pen tray inside the body," noting that it's something fans of the company have been waiting for. To make that possible it's said that Samsung will grow the Galaxy Fold 5 to weigh 275 grams (up from 263) and increase its thickness to 6.5mm. That's a slight increase over the 6.3mm of the current model, in case you were wondering.
That all sounds fairly good so far, but then the same report suggests that the current Galaxy X Fold 5 prototype is running an unannounced Qualcomm Snapdragon 985 5G chip – a chip that doesn't actually exist, as Sammobile points out.
It seems unlikely that Samsung would test a flagship phone with a chip that it doesn't intend to ship it with, especially one that doesn't seem to exist. That alone is enough to give us pause, but maybe we just so badly want to put our S Pen somewhere that we're willing to listen to almost anything.
For now, at least, we'll all have to make do with just putting the thing in our pockets instead.
The post Samsung Galaxy Z Fold 5 could finally have a space for the S Pen first appeared on www.pocket-lint.com
In many places around the world, horse races are an attraction that a lot of people love to watch. With the fast-paced action and thrill that each game provides, it is no longer surprising to know that millions of fans have grown fond of it.
Cybersecurity threats have become vast and more sophisticated. The rate of malware attacks and malicious activity counts within seconds despite the size or sector the organization belongs to — no one is safe enough to expect that foe actors will bypass vital company resources.