From www.pocket-lint.com
Samsung has launched its One UI 6 beta to select users, and there's plenty worth learning about before the official launch later in the year.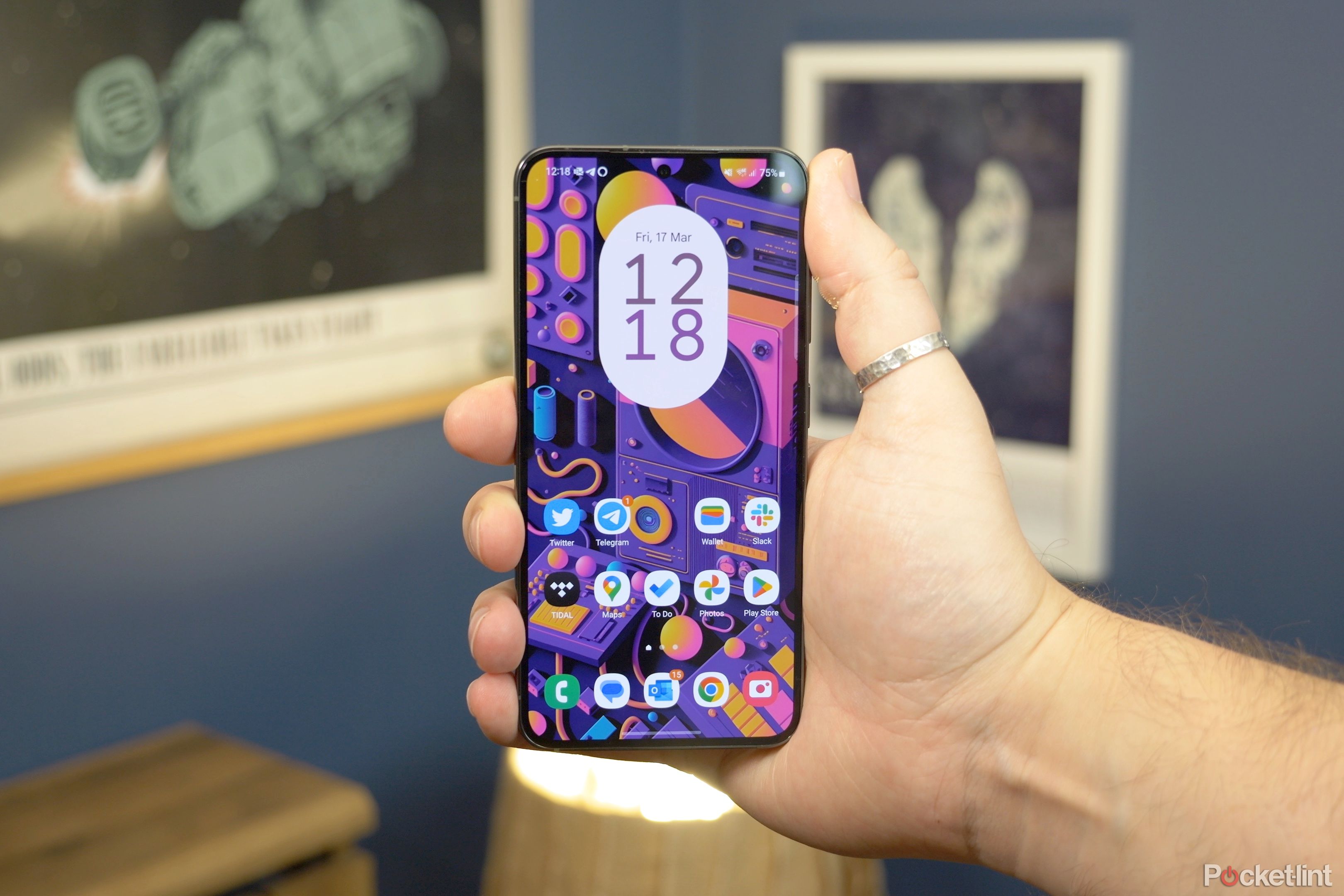 With the official rollout of Android 14 just around the corner, Samsung has at last made its beta version of One UI – built on the new Android platform – available for some Samsung users to try. It comes with a host of new features, many of which are baked directly into Android 14, but many of Samsung's own creation.
In this feature we'll go over all the main new features, and tell you everything you need to know about One UI 6.
What's new in Samsung's One UI 6?
One UI 6 will – of course – feature many of the core features we've detailed in our Android 14 guide, but Samsung also very much likes to do things its own way, and has plenty of custom designs and features included in One UI 6.
New quick settings panel
The big change for anyone used to Samsung's existing software is the move to a new quick panel. This is the settings shade that drops down from the top of the screen when you swipe down your notifications.
There's a new button layout, with separate buttons for Wi-Fi and Bluetooth, plus a new gestured for accessing the quick panel instantly. When activated – just like iPhone's Control Centre – you can swipe down from the right side of the screen to quickly get to the settings shade, rather than swiping down twice. Notifications can still be accessed, but by swiping down from the left side. There's also a new media player widget that fills the player control with album art.
New default system font
Samsung has completely revamped all the text in the One UI 6 system to a new font. It's claimed to have a "more modern look and feel". It's still clean and easy to read, but with a more modern and attractive twist.
New emoji in Samsung keyboard
Like the system font, if you're using the Samsung keyboard for typing your messages, emails and everything else, you'll get a set of new emoji. Samsung has completely revamped the emoji design, again bringing them more in line with modern design.
More customisation choices
Like the stock Android 14 software, One UI 6 comes with some new customisation features. That includes the ability to change your lock screen appearance in more ways than has been possible before. The clock can be moved all over the lock screen to new levels, making it a much less rigid customisation choice.
You can even set a lock screen style for each 'mode'. For instance, have a very different lock screen in 'work' mode to 'home', or others set for when you're driving or exercising.
Custom camera widget
In One UI 6 you can create a custom camera widget that launches a specific camera mode and then also choose a specific location to save that image. An example given by Samsung is a widget for launching the portrait mode and then saving any of those photos into a dedicated 'headshots' folder. You could conceivably do the same for landscape photos shot in ultrawide, or dedicated timelapse or slow-motion videos.
Enhanced weather app and widgets
Samsung has put some effort into making its stock weather app – and its widgets – more competitive, and is offering more detailed information on local weather conditions in the weather widget and main weather app. You get more detail and warnings for weather events like thunderstorms, snowfall and rain plus information on visibility and wind direction.
Improved notifications
Notifications in One UI 6 are now displayed as separate cards, rather than lots of different app notifications being grouped together in one lump. This will make it easier to read each app's alerts. You can also change your notifications to sort them by time instead of priority, so that the most recent ones are at the top.
Icon labels simplified
Apps on the home screen that feature either 'Galaxy' or 'Samsung' in the app name label have those removed to make them shorter and easier to read.
What is One UI 6?
Simply put – and as mentioned in the intro – it's the version of Samsung's software skin that's built on top of the latest version of Android. That means it'll feature a lot of the core improvements made in Android 14, but with a healthy dose of Samsung flavour on top.
When is One UI 6 coming to my phone?
The beta version of One UI 6 is rolling out to select devices in select regions now. There's no official confirmation on when the final, public version of the app is going to be available. Usually, however, there are a couple of months between Google launching the new version of Android and the One UI build hitting mainstream Samsung phones. That could mean we're looking at the end of 2023 before it's finalised and rolled out.
What devices support the One UI 6 beta?
While One UI 6 based on Android 14 will be rolling out to most of Samsung's devices over the next few months, the beta is only available for those using the Galaxy S23 series devices. That means the Galaxy S23, Galaxy S23+ and Galaxy S23 Ultra for now.
There's no word yet on when foldable phones like the Z Flip 5 and Z Fold 5 will be included or what dedicated features will be included for those. It is expected that Samsung will push the beta software out to other devices when we're further along the beta testing program schedule.
How can I download the One UI 6 beta?
In order to take part in the Samsung beta program, you need to be a Samsung phone user in the USA, South Korea or Germany, you also need to have one of the compatible devices, and have the Samsung Members app installed on your device. It is rolling out to other regions soon, so be sure to keep checking if it doesn't show up immediately.
With the Samsung Members app installed, open it, and – if the beta program is live in your region and for your device – you should see a banner at the top of the page offering you the chance to join it.
Once you've signed up, you just manually update your software using the usual update method: head to Settings > Software Update > Download and install.
[ For more curated Samsung news, check out the main news page here]
The post Samsung One UI 6: Beta release, features, supported devices and everything else you need to know first appeared on www.pocket-lint.com