From www.phonearena.com
Regardless of how many people you know with a foldable phone like the Galaxy Z Fold 4 — one of the Best Foldable Phones around — they are on the rise. And is it any wonder that Samsung is leading the charge? While we're seeing slight improvements to the overall formula with smartphones like the Oppo Find N2 or the Phantom V Fold, Samsung has found the key to success: delivering a mix of useful features and performance that allows users to take advantage of all screens.
There is no saying this in any other way but up straight: Samsung dominated 80% of the foldable market for last year, as per a report from the Financial Times. The data comes from Canalys — a global leader in tech market analysis company — about 14.2 million foldable phones were sold during 2022, 12 million of which were Galaxy branded.
For context, the Korean behemoth sold 25 million phones with the Galaxy S21Galaxy S22 in 2021, and though we don't have a complete picture for the sales of the S22, we know that as of July of 2022, the Galaxy S22 line sold 11 million.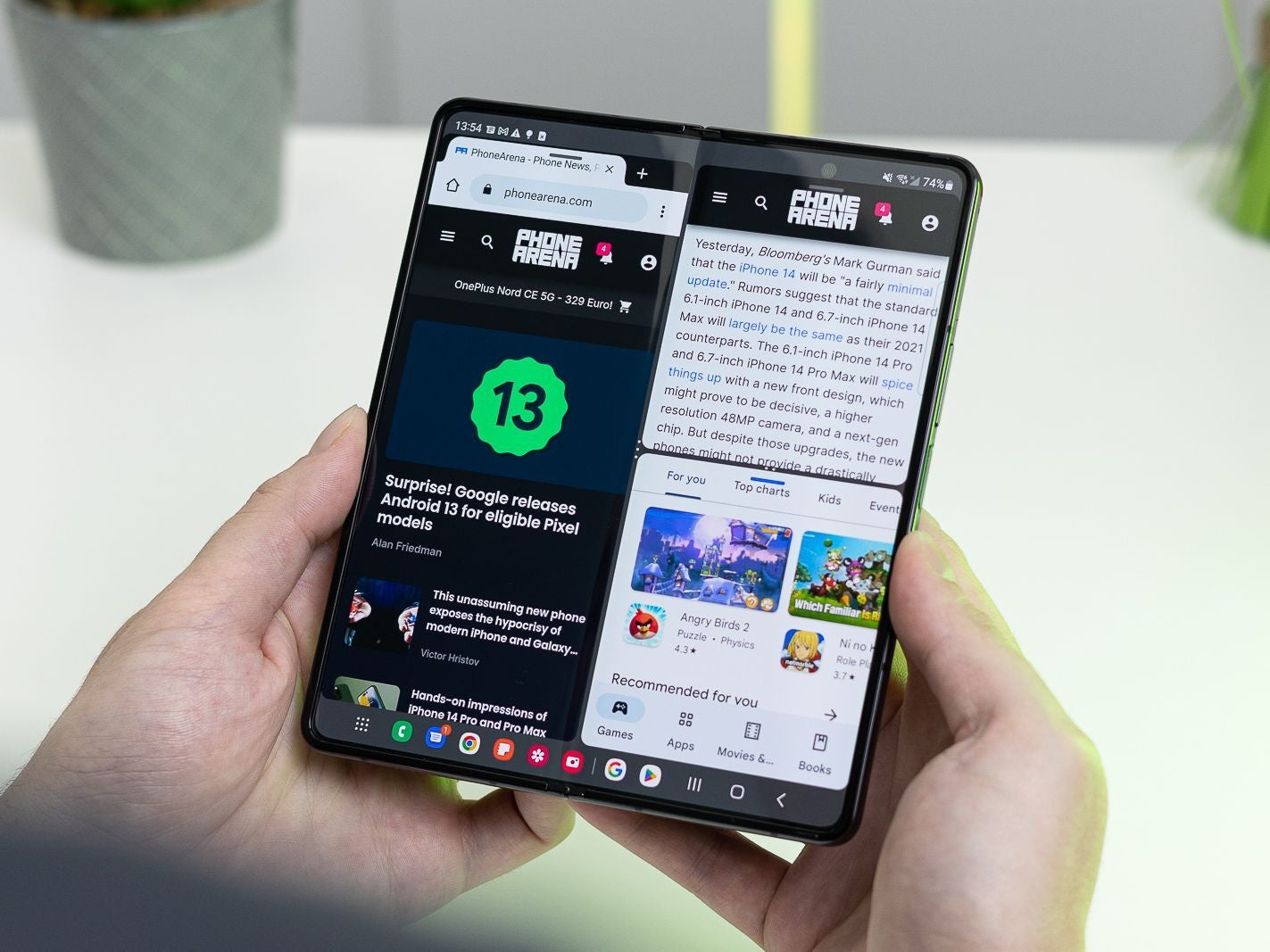 If you want to, you can get a lot done on a Galaxy Foldable!
In other words: while 12 million phones for 2022 doesn't sound like too many, for a foldable phone — which is still battling adoption rates — it's quite impressive. Foldables, as of now, represent about a single percent of the global smartphone market, but with Samsung leading the charge, Canalys estimates a possible 100% increase in sales for 2023.
As in, you'll likely start seeing a lot more people with foldable phones in their hands this summer.
This, however, doesn't mean that Samsung are the only ones to get a juicy piece out of this delicious folding pie. Google is rumored to announce a Pixel foldable this year and other, less prominent brands are doing fantastic work with their foldable offerings too.
Regardless, though, Samsung is still the world's largest smartphone manufacturer. The company had a wonderful early start in the niche, then saw a wide adoption by enterprise partners, looking to provide great multitasking tools to their employees. Now, the battlefield may finally be moving into the regular consumer's hands. And we can't wait!
The post Samsung takes the crown for the foldable market of 2022 first appeared on www.phonearena.com
In many places around the world, horse races are an attraction that a lot of people love to watch. With the fast-paced action and thrill that each game provides, it is no longer surprising to know that millions of fans have grown fond of it.
Cybersecurity threats have become vast and more sophisticated. The rate of malware attacks and malicious activity counts within seconds despite the size or sector the organization belongs to — no one is safe enough to expect that foe actors will bypass vital company resources.