From www.techradar.com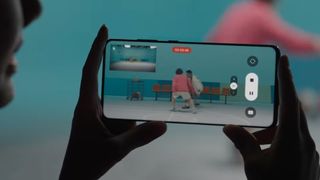 (Image credit: Samsung)
Samsung has restarted the megapixel war by revealing some new camera features for its 200MP image sensor – and one standout trick that could give the Samsung Galaxy S24 Ultra bragging rights over the iPhone 15 Pro, for video at least.
The new feature, called ISOCELL Zoom Anyplace, uses the considerable resolution of Samsung's 200MP sensor and the grunt of Qualcomm's Snapdragon 8 Gen 3 to let you simultaneously shoot a wide field of view with a zoomed-in tracking shot of a person or subject.
Samsung is keen to stress that this feature isn't just digitally cropping into your image – instead, it uses what Samsung calls "in-sensor zoom" to maintain video resolution and detail. Like Google's Super Res Zoom technique, the cropped area of the sensor is remosaiced (or reinterpreted), letting you capture smaller sections of your scene in 4K resolution.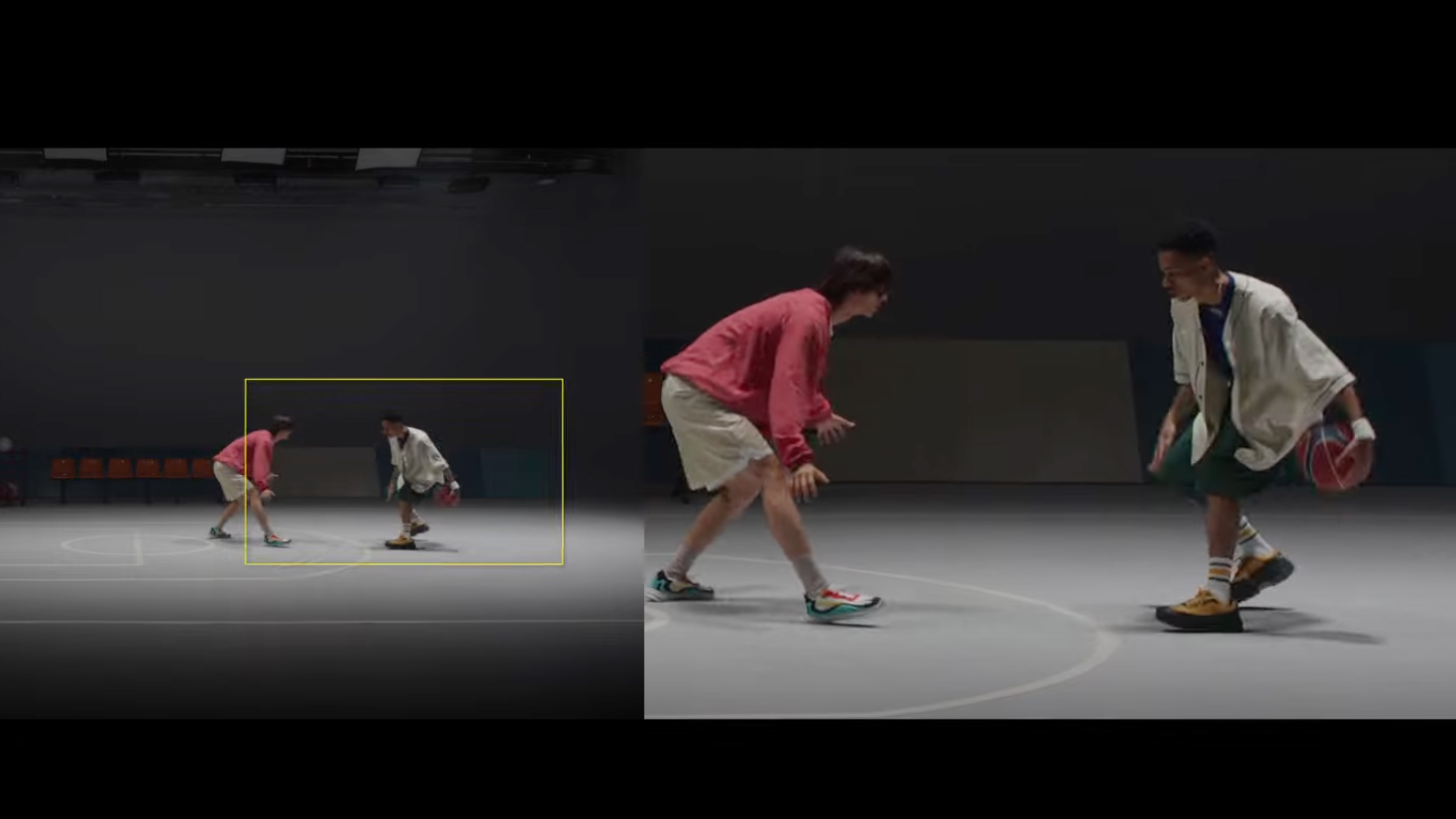 Combine this with automatic subject tracking, powered by Qualcomm's AI engine, and you have a potentially powerful video mode that could give you alternative shots and angles, without needing to sacrifice your wider composition.
This idea isn't entirely new. The Sony ZV-E1 recently arrived with an Auto Framing feature, that gives you three different crops of the full image area and tracks a subject as they move around the frame.
We've also seen Honor introduce a Solo Cut Mode, while the Filmic Pro app's DoubleTake feature also pioneered the idea of multi-cam shooting from a phone (albeit using different cameras, rather than sensor crops).
But the Zoom Anyplace feature still certainly looks like a versatile, user-friendly implementation of the concept. The only question is which phone it'll come to first, but we have a good idea – the Samsung Galaxy S24 Ultra is expected to have a 200MP sensor and the Snapdragon 8 Gen 3, so it'll almost certainly be the one to debut this feature when it launches in January or February 2024.
---
Analysis: Video is the next battleground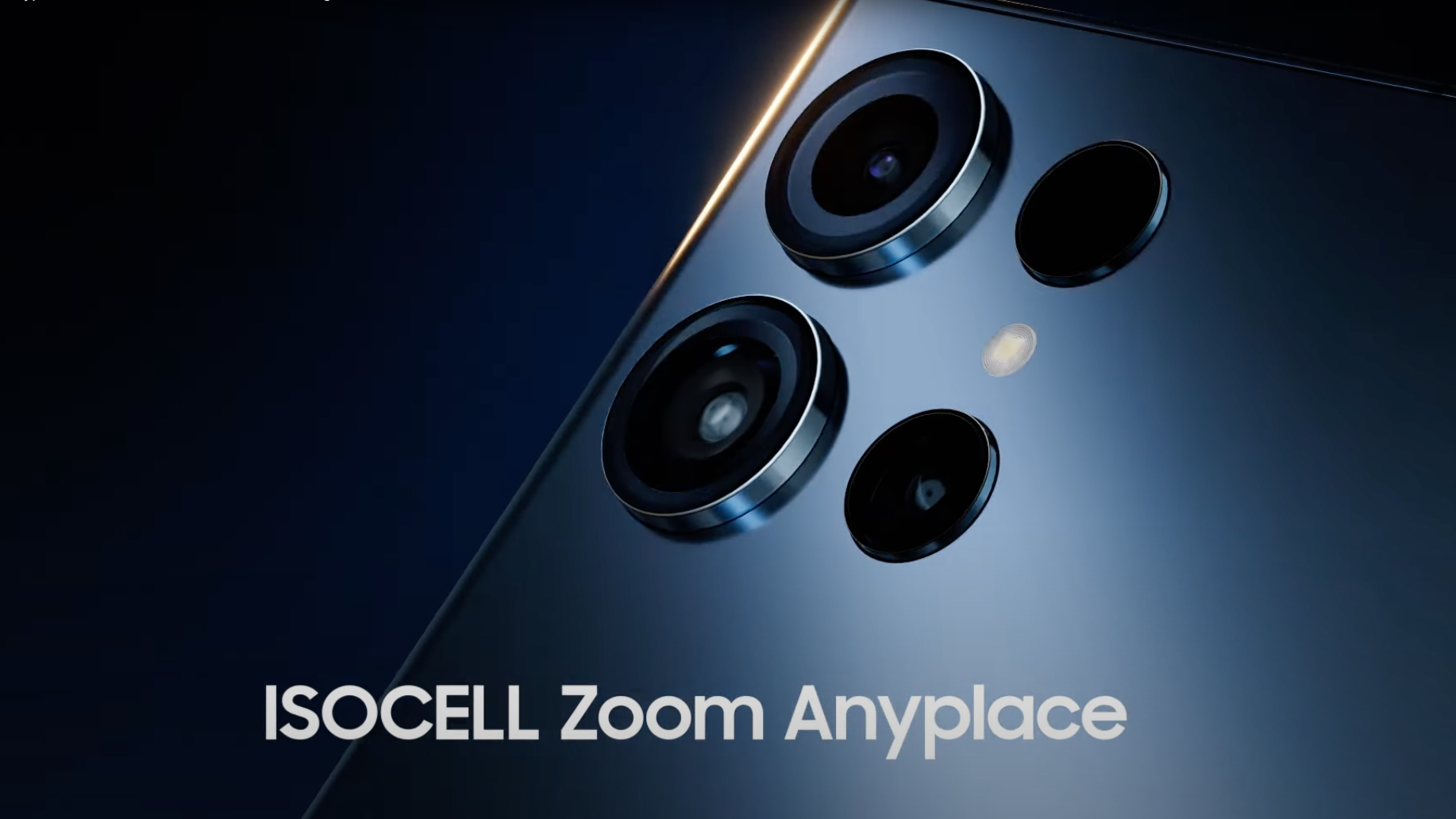 Mirrorless cameras have offered on-sensor crop modes, as opposed to digital zoom, for a while now, and these techniques do generally offer better image quality than more straightforward digital crops.
But the results also aren't necessarily 'lossless' and it remains to be seen how well ISOCELL Zoom Anyplace works in practice. In reality, it'll likely produce better results in well-lit environments, so don't necessarily expect it to be a pro multi-cam setup at your next concert.
Still, this ability to 'zoom' into photos and videos while maintaining resolution was one of the main reasons why the iPhone moved up to a 48MP sensor (after years at 12MP resolution), and this use case for the 200MP resolution of Samsung's sensor is an interesting one given the continued interest in the best YouTube cameras.
Photos at 200MP are less useful, but Samsung is also promising speedier processing for those thanks to another new feature called End-to-End (E2E) AI Remosaic. In short, this allows the remosaicing and image signal processing to occur simultaneously, rather than one after the other, so reducing the frustratingly slow shooting time of 200MP snaps.
It certainly sounds like the fight for the title of best camera phone in 2024 is going to be just as feisty as this year.
You might also like
[ For more curated Samsung news, check out the main news page here]
The post Samsung's 200MP sensor has one very clever new video trick for the S24 Ultra first appeared on www.techradar.com