From www.phonearena.com
The latest
Google flagships are among the
Best Android Phones that you can buy, precisely because of their ever growing list of features. That being said, it wouldn't be right to expect all of them to be without any errors, as is typical when comparing quantity and quality: the more you have of something, the larger the possibility that something may go awry.
Yep, Pixel smartphones hit the headlines with a bug once in a while. It was only recently when we shared a story about a clip from the everlasting cinematic classic "Alien", that was seemingly so frightening that it
broke Pixel phones. Ouch!

Well, now the not so distant history repeats itself in a way, as now reports are coming in about
Pixel 7 and 7 Pro phones not allowing users to save photos that they've taken while using periscope zoom. Well, that's odd! The initial report came in through redditor
MintySkyhawk, but since then, numerous other brave souls have managed to replicate the bug with success.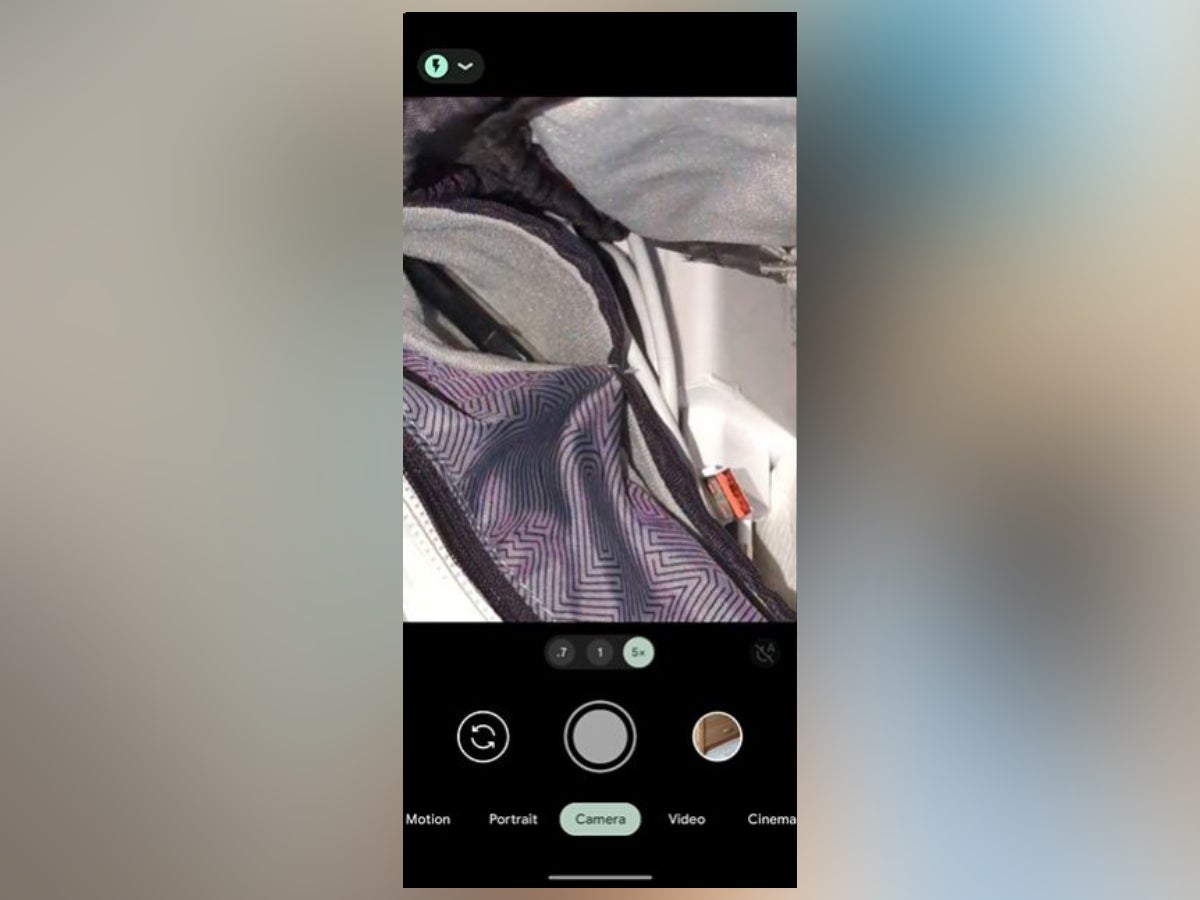 A snapshot from the first video that demonstrates the bug. Neat!
If we have to boil down the situation for you, it would go something like this:
You open the Camera app on your
Pixel 7 or
Pixel 7 Pro phone, then you use the periscope zoom to about a 5x level, and then you hit the shutter button. Or the volume down key, which can conveniently act like a shutter button.
And even though the Google phone hesitates for a while, as if saving the captured image, in reality, absolutely nothing happens. So you open up the gallery to search for the photo and you confirm — it's not there. Magic!
Users online are reporting trying this out on the Android 13 QPR2 or even the Android 14 developer preview build. From
AndroidPolice's findings, this issue seems to be impacting phones with version 8.7.250.494820638.44 of the Google Camera app. Techies managed to review a few logs and their findings suggest that the glitch is happening due to the HDR functionality spazzing out, so in theory, you should be safe if you turn it off.
Overall, no real danger here! Your Pixel flagship won't spontaneously combust or freeze up to its core if you happen to encounter this peculiar bug. As of now, there hasn't been any comment on the issue from the Big G, but a fix is likely already being prepared.
The post Some Pixel 7 phones won't let you save zoomed photos due to a glitch first appeared on www.phonearena.com
In many places around the world, horse races are an attraction that a lot of people love to watch. With the fast-paced action and thrill that each game provides, it is no longer surprising to know that millions of fans have grown fond of it.
Cybersecurity threats have become vast and more sophisticated. The rate of malware attacks and malicious activity counts within seconds despite the size or sector the organization belongs to — no one is safe enough to expect that foe actors will bypass vital company resources.