From www.techradar.com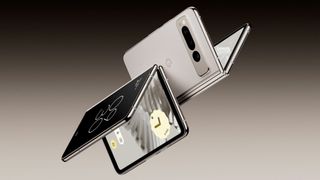 The Google Pixel Fold (Image credit: Google)
We knew we'd be seeing the Google Pixel Fold at Google I/O 2023, and now the company's Samsung Galaxy Z Fold 4 rival has been officially announced as part of Google's keynote.
You can head over to our Google I/O 2023 live blog for news on all the other announcements, including the Pixel 7a and Pixel Tablet, but as for Google's first foldable phone, the company has revealed that this key rival to the Samsung Galaxy Z Fold 4 has a Tensor G2 chipset, just like the Pixel 7 line, along with 12GB of RAM, and a choice of 256GB or 512GB of storage.
This is also apparently the thinnest foldable on the market at 12.1mm thick. In fact, when unfolded it's also the thinnest Pixel model, coming in at just 5.8mm.
It has a 7.6-inch foldable display with a 120Hz refresh rate, a 5.8-inch FHD+ cover display with a 120Hz refresh rate, an IPX8 rating for water resistance, and Gorilla Glass Victus to protect it from scrapes and falls.
The best cameras on a foldable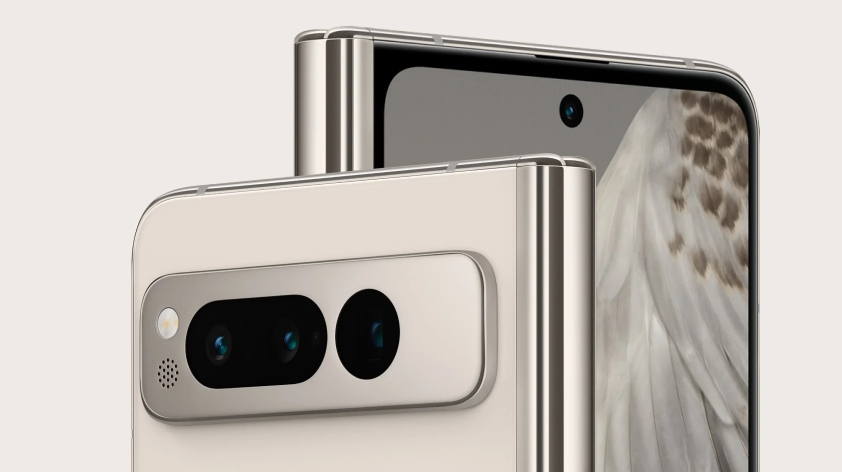 The Google Pixel Fold also has a triple-lens camera on the back, which Google claims is the best foldable camera system. This includes a 48MP main camera, a 10.8MP telephoto snapper with 5x optical zoom, and a 10.8MP ultra-wide snapper. There's also a 9.5MP camera on the front, and an 8MP camera on the inside.
As for the battery, that's a 4,821mAh one, offering over 24 hours of life, and up to 72 hours in Extreme Battery Saver mode. It charges back up at 30W.
And the software is built for foldables, with new features like a dual screen interpreter mode, so when translating speech to another language, both the speaker and the listener can see a screen with the translation on it.
Of course, there's a split-screen mode too, so you can make the most of that large inner screen, and there's tabletop mode, which lets you fold the display in half so it can sit on a table like a laptop, with the vertical screen showing the video while the horizontal section shows video controls.
You can pre-order the Pixel Fold from today in the US and UK (though there's no word on Australia), and it ships next month. Prices start at $1,799 / £1,749 (around AU$2,655), and if you pre-order then you'll get a Pixel Watch thrown in free.
That price is in line with the Galaxy Z Fold 4, so it will be interesting to see whether the Pixel Fold can match what's arguably the best foldable phone.
The post The Google Pixel Fold has been officially unveiled at Google I/O 2023 first appeared on www.techradar.com
In many places around the world, horse races are an attraction that a lot of people love to watch. With the fast-paced action and thrill that each game provides, it is no longer surprising to know that millions of fans have grown fond of it.