Fitbit account support is scheduled to end in 2025 altogether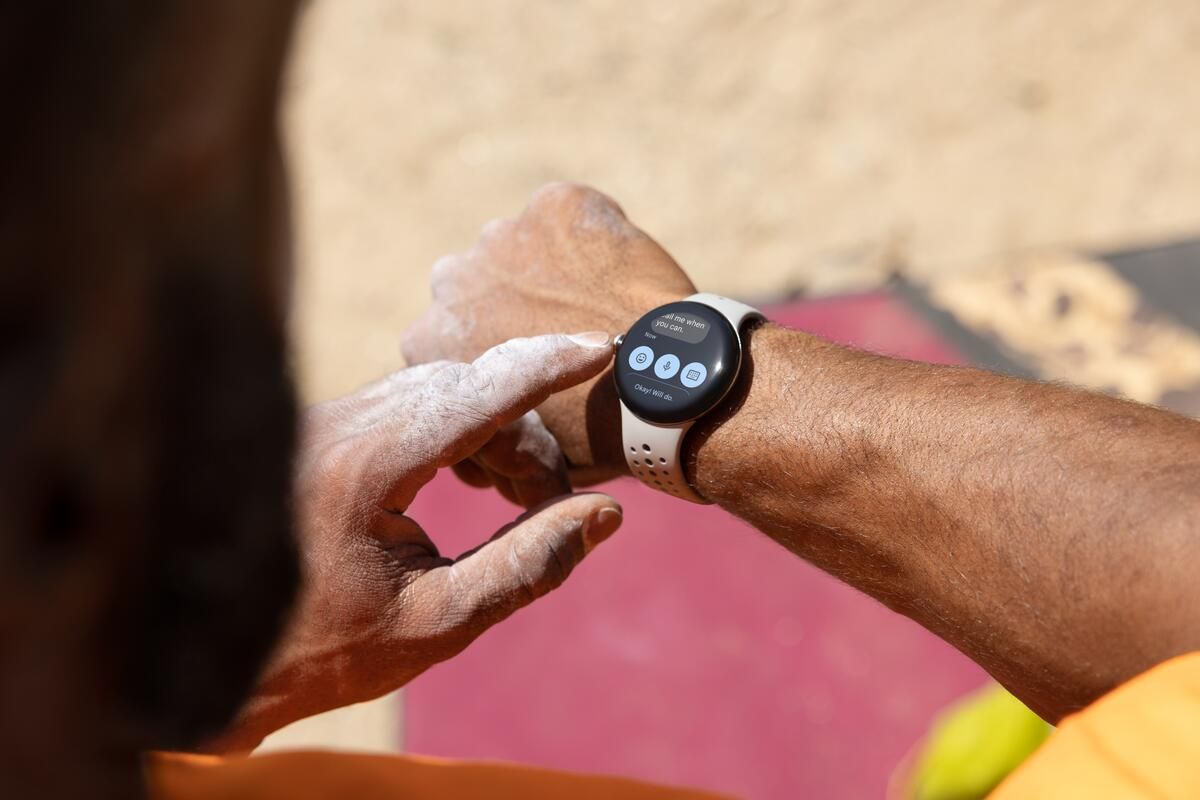 Source: Google
Summary
Pixel Watch 2 unveiled at Google's hardware event Wednesday requires a Google account for Fitbit features.
Google aims to merge Fitbit accounts into Google accounts for better security measures and centralized privacy controls for users' health data.
Transferring a Fitbit account to Google is easy and can be done through the Fitbit app's account settings, with the option to contribute personal fitness data.
Google's big New York City event came with raucous fanfare and left with expected excitement surrounding the official unveiling of the Pixel 8 series, new Pixel Buds Pro colors, and the all-new Pixel Watch 2 (and don't forget about Android 14 finally dropping to the masses). We've talked quite a bit about the Pixel Watch 2 in recent months, and it looks like a substantial upgrade over the first generation Google-designed smartwatch. Its release comes on the heels of Fitbit's announcement of the Fitbit Charge 6 just a week beforehand, which will be available for purchase "sometime this fall." Interestingly, just like the Fitbit Charge 6, the Google Pixel Watch 2 will require a Google account for Fitbit features.
Google purchased Fitbit in 2021 and quickly got to work assimilating much of the software between both its own smartwatch projects (Pixel Watch) and Fitbit's health-tracking watches. Earlier this year, it announced that support for new Fitbit accounts would end in 2023 at some point. Existing Fitbit accounts have until 2025 to make the switch to a Google account.
The Google Pixel Watch 2 was just made official, and with that is the news that you will only be able to use a Google account for its Fitbit features (via Android Authority). Original Pixel Watch owners can still access Fitbit apps with a Fitbit account, however. While some may be apprehensive about this approach by Google, the company says that merging Fitbit accounts into Google accounts will help better security measures and create centralized privacy controls for users' health data.
Transferring a Fitbit account to Google is easy
It's not a daunting process to swap over, but we covered the account transfer process in detail with a separate guide if you would like some help. In fact, for people changing account types now, all it takes is a quick stop to your Fitbit app's account settings and a couple of minutes of time. Google will give you the option to contribute some of your personal fitness data to "Fitbit initiatives," and after going through a few more quick prompts, you should be all set.
Fitbit recently refreshed its Android app design, streamlining some much-used features and updating it to modern day design standards. Importantly, privacy is prioritized by Google, and the app reassures users that their data remains ad-free and separated from Google ad data. Google is also using the power of generative AI to help with your workout regimen, debuting health features focused on providing personalized coaching, dynamic workout recommendations and deeper insights. It's been a big week for Google in lots of ways, and it's nice to see the company remain focused on utilizing Fitbit in the best of ways.
[ For more curated Samsung news, check out the main news page here]
The post The Pixel Watch 2 will require a Google account for Fitbit features first appeared on www.androidpolice.com