From www.pocket-lint.com
Is the Z Fold finally getting a stylus slot?
Key Takeaways
Samsung is reportedly working on a new way to incorporate a stylus, like the S Pen, on the outside of the Galaxy Z Fold 6.
The current approach of using a case to store the stylus might be done away with, as Samsung aims to provide a dedicated space for the stylus.
The patent suggests the possibility of housing the stylus at the back of the device or allowing it to attach to the side, but it's uncertain which approach Samsung will take. However, patents don't always result in actual products, so an alternative could be buying a case with a stylus spot for now.
The Samsung Galaxy Z Fold 5 hasn't been around all that long, but attention is always going to turn to what comes next. In the world of the Samsung foldable, that's obviously going to be the Galaxy Z Fold 6. And a new report suggests that it might have something to offer that we are yet to see on one of the phone's earlier versions.
That, we're told, is the inclusion of a new way to mount a stylus like the S Pen to the outside of the phone. Right now you have to rely on a case if you want to store a stylus with your Galaxy Z Fold device, but it appears that Samsung is working on finding a way to do away with that – putting the stylus somewhere that it can always be easily found.
A dedicated stylus space
This is all based on a new Samsung patent spotted by Studimo which suggests that Samsung is well aware that people want somewhere to keep their stylus when they aren't using it. And while other Samsung phones have a stylus silo for sliding the S Pen into, that doesn't seem to be the approach here. Instead, Samsung is working on a way to add the stylus to the outside of the device. The reasons for the approach are obvious – putting a stylus inside the phone means making the phone itself thicker. And Samsung doesn't want to do that, especially in a folding phone in which space is already limited.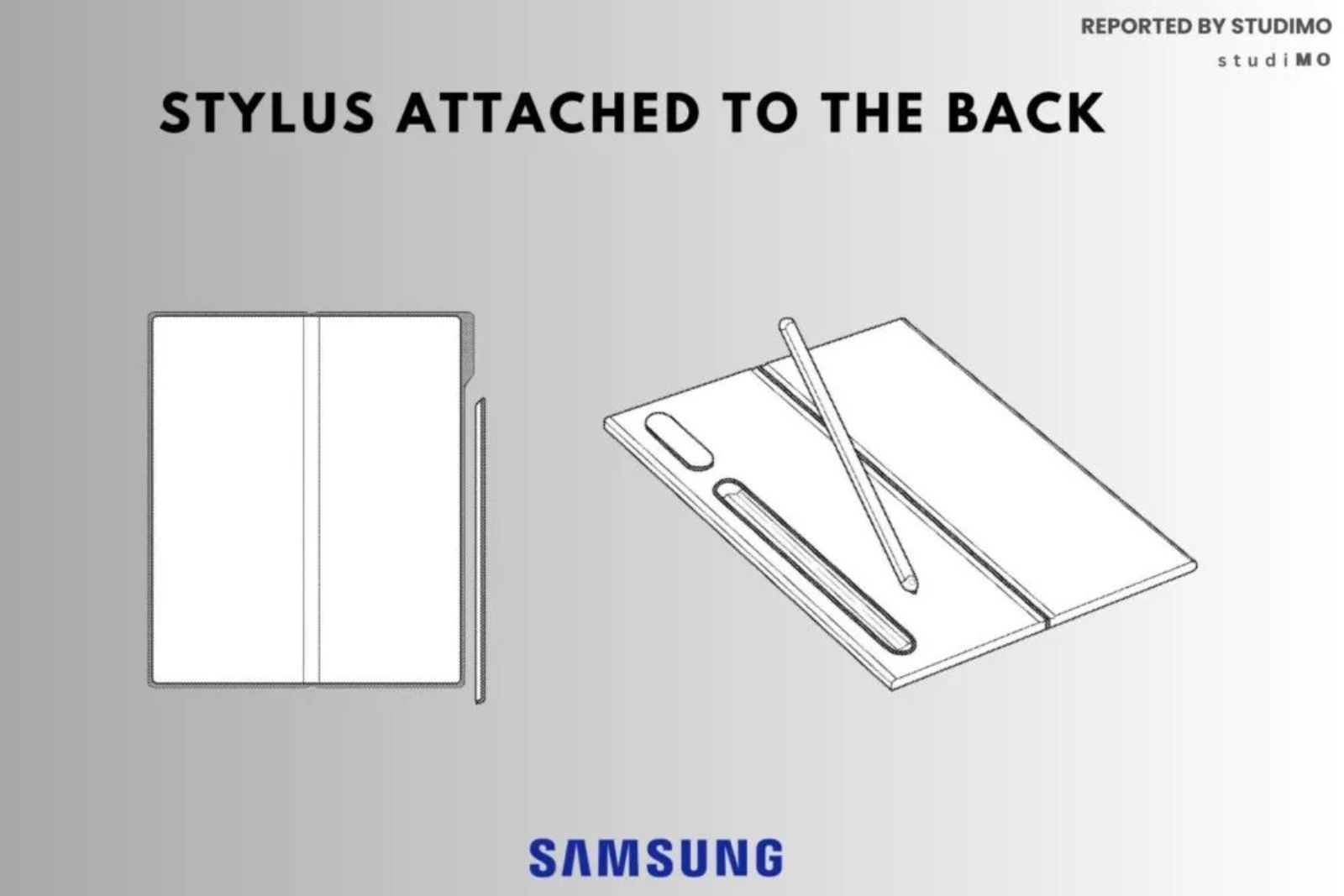 Studimo
The patent appears to show a space on the back of the device that could be used to house the stylus, much like the case you'll find at the top of this post. Another potential approach would be to allow the stylus to attach to the side of the phone when not in use, and at this point it's impossible to know which route Samsung intends to take.
In fact, it's entirely possible that it will take neither. It's important to remember that patents don't always turn into shipping products which means you might have to settle for buying a case with a spot for a stylus for a good while yet.
[ For more curated Samsung news, check out the main news page here]
The post The Samsung Galaxy Z Fold 6 could feature an integrated stylus first appeared on www.pocket-lint.com