From www.pocket-lint.com
Qualcomm is giving Samsung as special version of its flagship phone chip.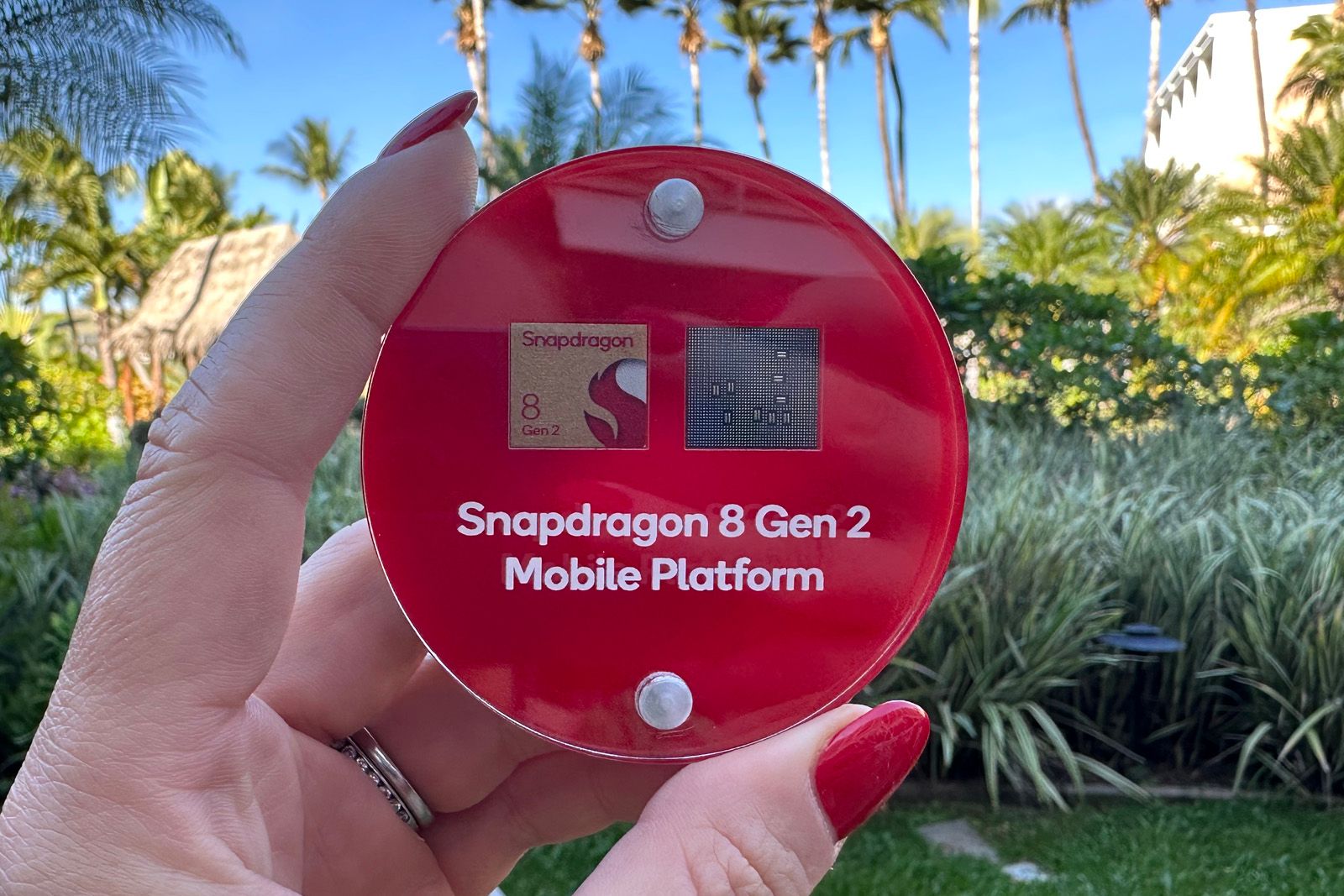 Qualcomm is again rumoured to have given Samsung as special version of its flagship phone chip for use in the upcoming Galaxy S23 lineup.
Samsung was first rumoured to be using a customised version of the Qualcomm Snapdragon 8 Gen 2 chip in late 2022, but a new report adds further fuel to the fire citing documentation that confirms the move.
9to5Google reports that documentation it's seen confirms that the existence of a new "Qualcomm Snapdragon 8 Gen 2 Mobile Platform for Galaxy" chip. That chip will have a base clock speed of up to 3.36GHz, matching the numbers shared by leaker @UniverseIce last year. For comparison, the stock Snapdragon 8 Gen 2 runs at 3.2GHz, so this isn;t a huge increase in speed.
It still isn't yet clear whether we should expect Samsung to use the same wordy branding when marketing its new phones or if it will simply call it the Snapdragon 8 Gen 2, but we can surely expect the company to want to show off its faster chip – it could be a key point of differentiation when comparing the Galaxy S23 lineup to the many other phones using Qualcomm's chip, for example.
Beyond the faster cores it's expectedt o the special Samsung chip will have the same features as the chip used by other phone manufacturers, although it's expected that there will be "optimisations specific to Samsung phones."
Samsung is expected to announce the Galaxy S23 lineup at an event on 1 February which is now just days away. It isn't beyond the realms of possibility that we will see more information about this chip leak before then of course – almost everything else about the Galaxy S23 has leaked to this point after all. That includes a rather unfortune potential price increase as well as a full leak of the specifications the phones will offer.
The post Upgraded Qualcomm Snapdragon 8 Gen 2 again tipped for Samsung's Galaxy S23 first appeared on www.pocket-lint.com
In many places around the world, horse races are an attraction that a lot of people love to watch. With the fast-paced action and thrill that each game provides, it is no longer surprising to know that millions of fans have grown fond of it.
Cybersecurity threats have become vast and more sophisticated. The rate of malware attacks and malicious activity counts within seconds despite the size or sector the organization belongs to — no one is safe enough to expect that foe actors will bypass vital company resources.