From www.droid-life.com
Moments after Google posted the new Android 14 Developer Preview 2 files, we got it up and running on a Pixel 7 to see if we could find anything new and noteworthy. While Google already described the developer-related changes they made, we want to know if there is anything for you and I to play with.
Let's find out. Here's the best of Android 14 Developer Preview 2.
Custom Clocks are coming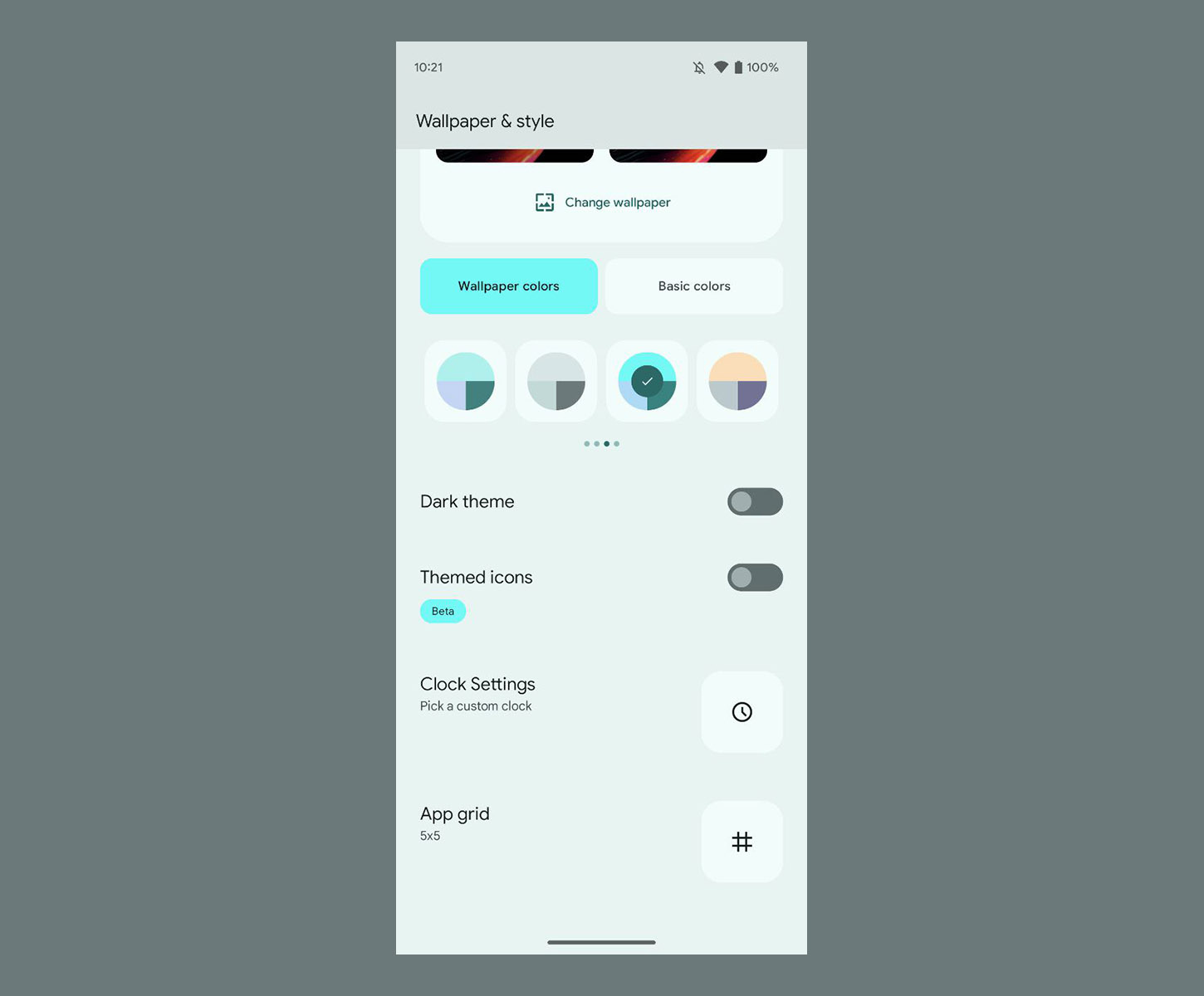 I feel like this change has been tracked for multiple Android releases now, but Google has partly enabled a custom clock setting in the "Wallpaper & style" section. Currently listed as "Clock Settings," the option describes your ability to now "Pick a custom clock," presumably for the lock screen.
At this time, tapping on the option doesn't work, so we can't show you the other clocks. I'm assuming someone else who has developer skills will flip a flag at any moment to show them off. Once that happens, we'll update this section.
Also, yes, we are well aware that OnePlus and Samsung have had customizable lock screen clocks for more years than we can keep track of. Google just takes its sweet time on things like this.
New back gesture design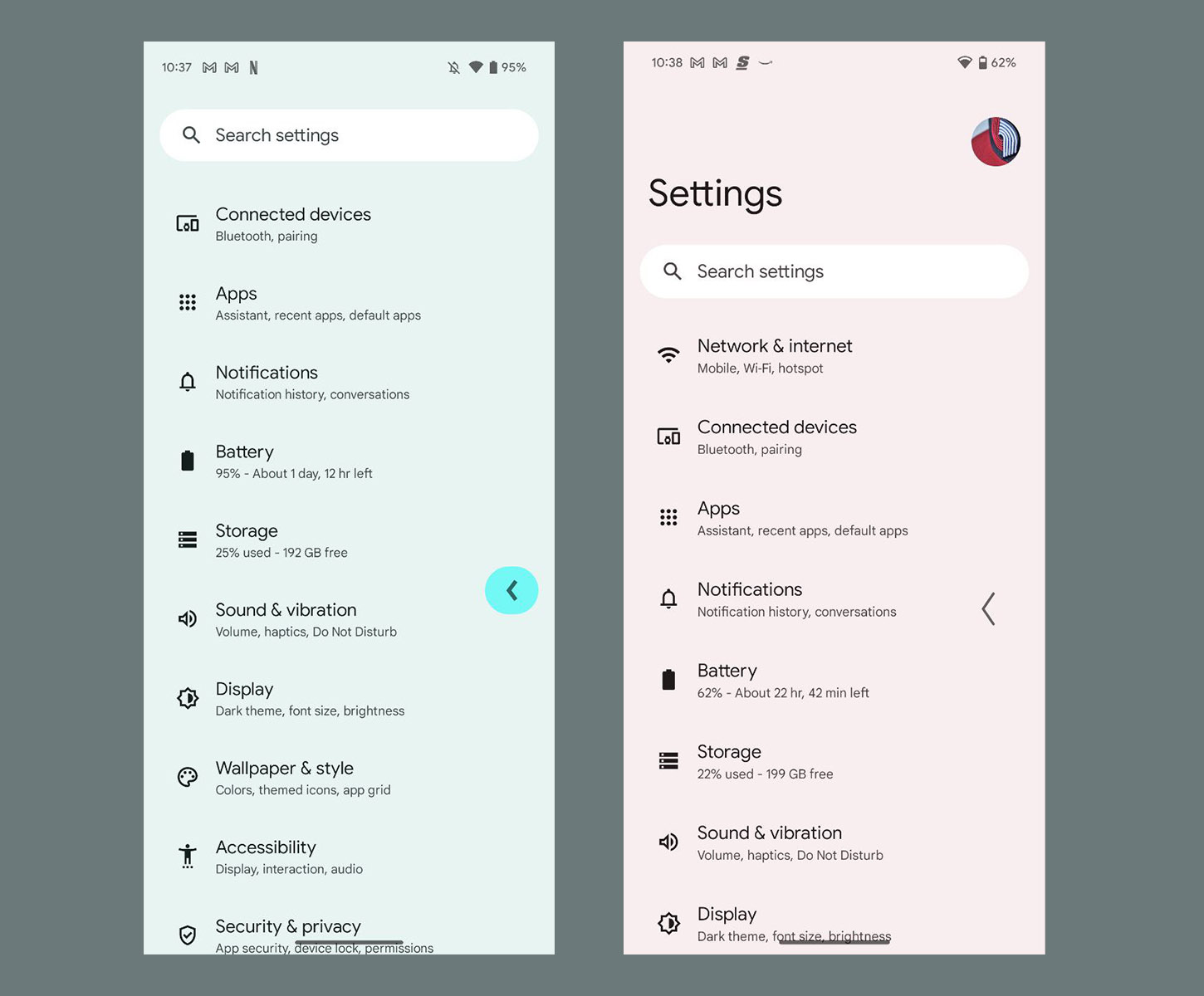 Fun, a new back gesture design! On the left in the image above, you can see Google changing the back gesture animation with a rounded bubble animation vs. the previous pointy arrow. Not a huge change, but it looks nice enough.
Gesture settings move to Display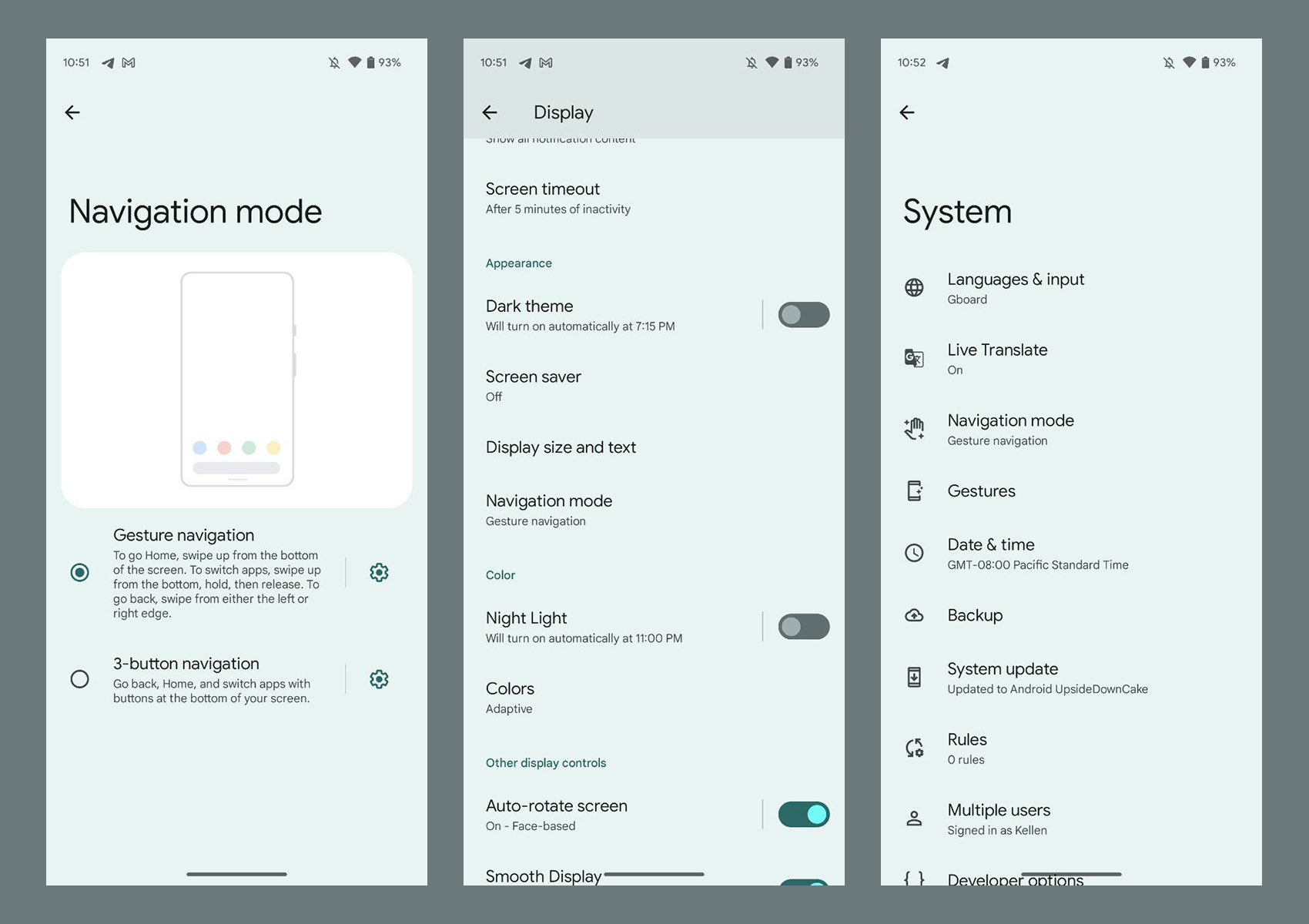 Speaking of gestures, Google is shuffling some settings around on us. The gesture navigation settings used to be buried in System>Gestures. Now, Google has added a shortcut to them in Display settings (called "Navigation mode") and pulled them out of System>Gestures, giving them their own shortcut under System settings. That's confusing, but you'll get it if you look at the images above.
Battery Widget shortcut in battery settings
We've had a battery widget for a little while now on Pixel phones, but Google has added a shortcut to it within the battery settings section. Now at the bottom, you'll find a tappable area that brings up the widget with an option to add it to your home screen. That's kind of a neat way to make sure people know about available widgets.
Once you add the widget to a home screen, the option disappears from the settings area.
Updated Security with more settings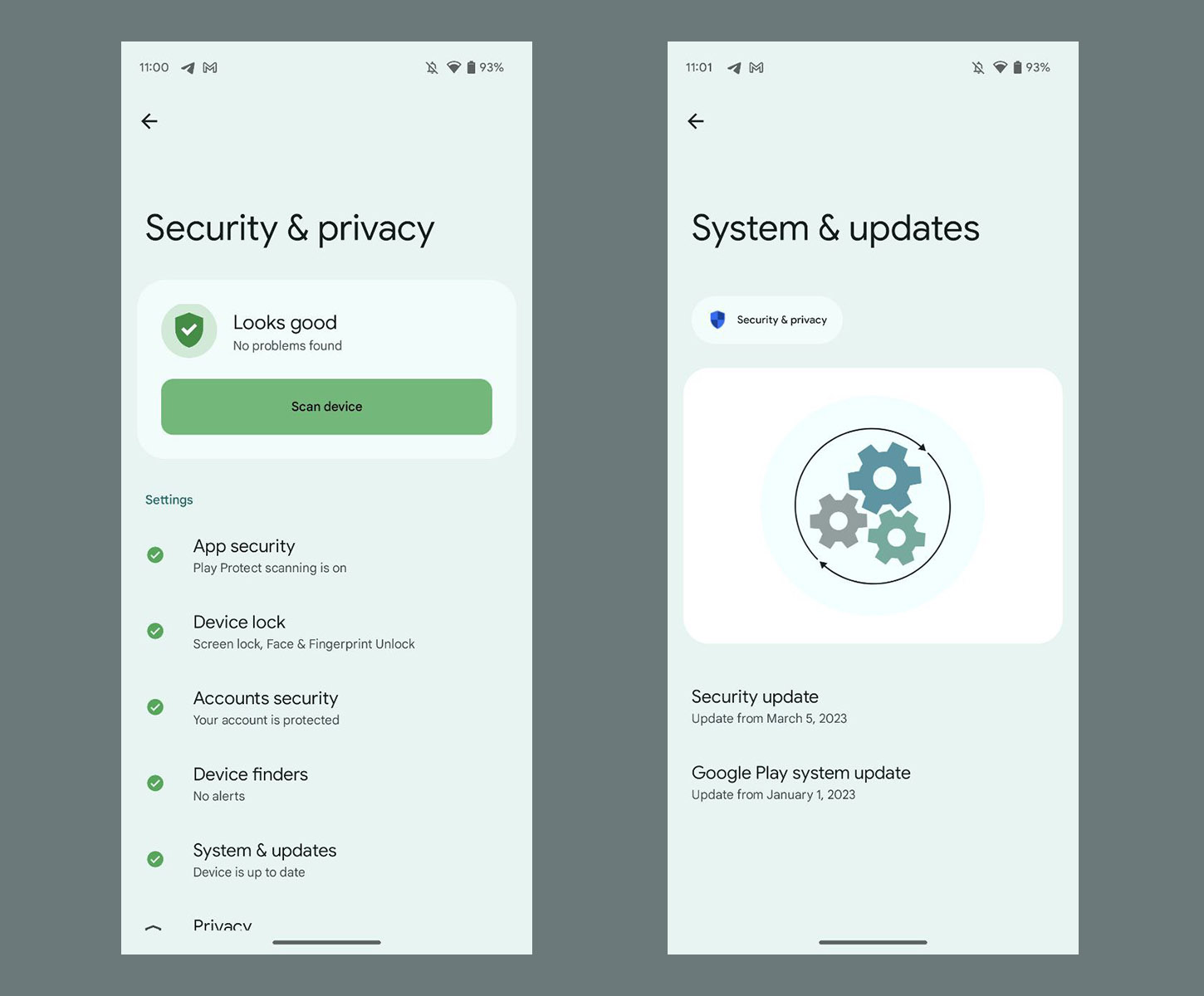 The Security & Privacy section has a slight UI revamp, where Google takes you to separate pages now if you touch a setting. In the current Android 13 version, some of the settings offer dropdowns. Those dropdowns are gone, but many of the pages that are linked show a lot more security-related settings now. You can control a serious amount of stuff in this revamp.
We're updating this post!
The post What's New in Android 14 Developer Preview 2? first appeared on www.droid-life.com
In many places around the world, horse races are an attraction that a lot of people love to watch. With the fast-paced action and thrill that each game provides, it is no longer surprising to know that millions of fans have grown fond of it.
Cybersecurity threats have become vast and more sophisticated. The rate of malware attacks and malicious activity counts within seconds despite the size or sector the organization belongs to — no one is safe enough to expect that foe actors will bypass vital company resources.