From www.pocket-lint.com
The post is sponsored by TCL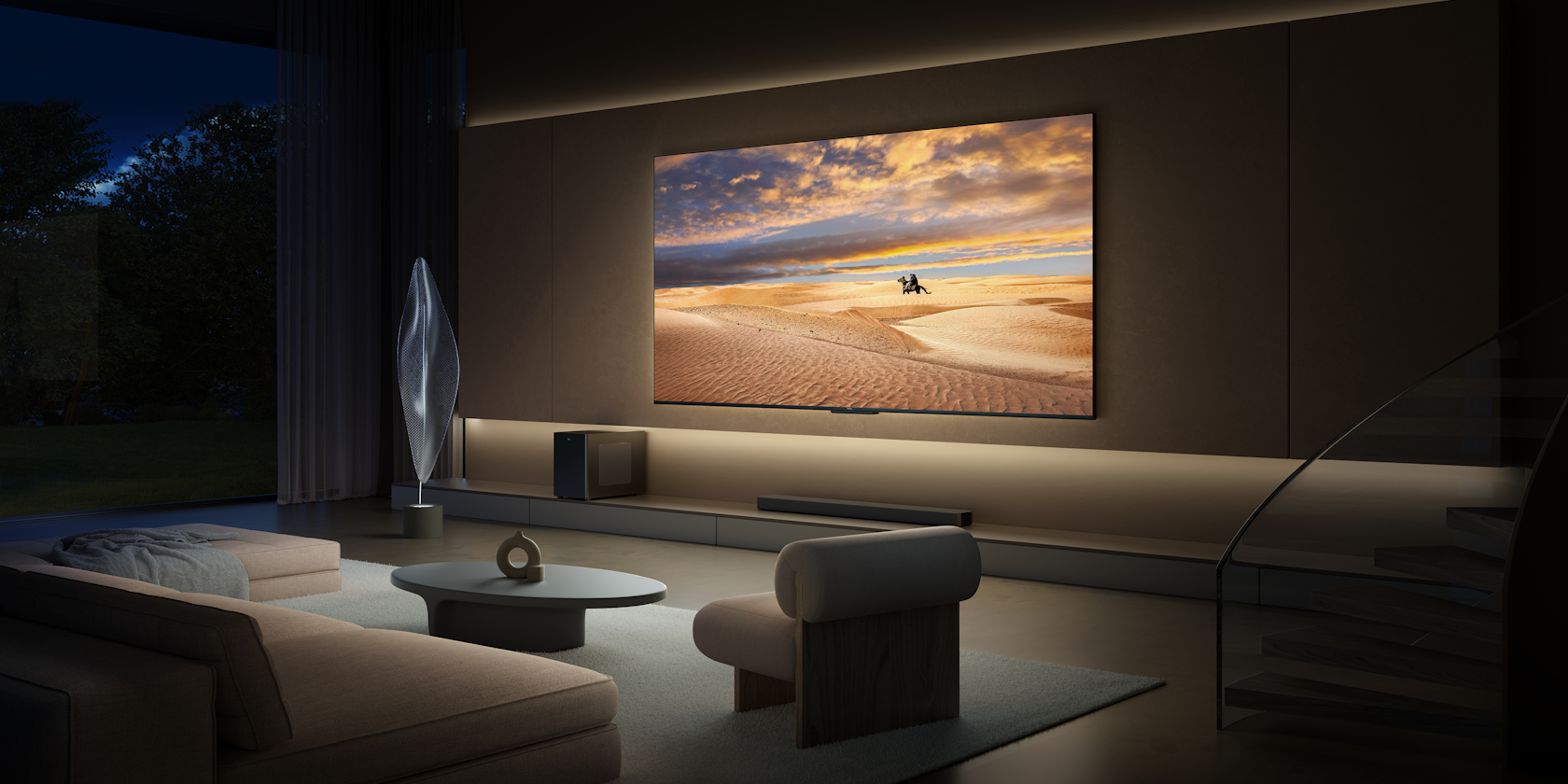 TCL
Recently, there has been an upsurge in the number of Mini LED TVs entering the market, challenging the monopoly of OLED TVs, and offering impressive alternatives for consideration.
Leading that charge is TCL, whose latest innovations in Mini LED TV technology is set to make heads turn in 2023.
Who is TCL?
TCL is a leading consumer electronics brand and a Global Top 2 TV brand and Top 1 98-inch TV Brand according to OMDIA's Global TV Sets Report 2022.
A pioneer of global Mini LED display technology, TCL has now developed its industry-first 5000 level Mini LED technology to bring customers its most exceptional product yet.
TCL's Flagship Product of the Year
TCL
Leading the way is TCL's flagship product of the year, the TCL QD-Mini LED 4K TV X955.
Revolutionizing the LCD/LED TV category, the TCL X955 uses over 5000 local dimming zones and up to 5000 nits of brightness to bring an industry-leading visual performance into your home.
Introducing the TCL QD-Mini LED 4K TV X955 Series
TCL
Featuring 5,000 nits of peak brightness, the TCL X955 delivers a visual experience like nothing you've ever seen before.
Mirroring the textures and details of real life, the TCL X955 brings unparalleled picture quality to your living room, bringing a 27.5% increase in brightness, a 33% increase in focusing angles, and a 210% increase in light control precision.
The result is you can enjoy a significantly sharper and more vibrant image, with competition-busting improvements in brightness and contrast.
Powered by the AiPQ Processor 3.0, the TCL X955 uses the latest AI algorithms to provide fully optimized clarity and colour with full HDR support, too.
With the TCL QD-Mini LED 4K TV X955, the bar for home visual performance has been lifted sky-high.

Models may vary by market. Please refer to your local TCL office for details.
The TCL X955 features an incredible 5,184 local dimming zones and a huge 5,000 nits of peak brightness. But what does this mean for you?
Simply put, these game-changing and cutting-edge technologies will provide you with the most immersive viewing experience you can imagine.
Its 5,184 local dimming zones provide ultra-high contrast and ultra-high brightness, for a breathtaking, more lifelike HDR performance. And with TCL's leading Quantum Dot technology onboard, you can enjoy cinematic colour that's comprised of over a billion different colours.
You'd be forgiven for thinking that packing these latest innovations in Mini LED technology into the TCL X955 means compromises to its overall size and shape have been made. But you'd be wrong.
Featuring a bezel-less full-screen design, the TCL X955 has a sleek and slim design that can easily sit on any wall. And with a 98% screen-to-body ratio, you'll be right in the centre of the action every time.
Experience the perfect balance of big-screen entertainment and outstanding picture quality. With the TCL QD-Mini LED 4K TV X955, you can believe your eyes.
This is a sponsored post. The product choices and opinions expressed in this article are from the sponsor and do not reflect the editorial direction of Pocket-lint or its staff.
[ For more curated tech news, check out the main news page here]
The post Experience the Ultimate in Audiovisual Performance With the TCL QD-Mini LED 4K TV X955 Series first appeared on www.pocket-lint.com