From www.phonearena.com
Back in 2016, Facebook, looking to push users toward the Messenger app for texting, removed in-app texting capabilities from the Facebook app. But parent company Meta is considering returning this feature to the Facebook app.
The company announced today that over 140 billion messages are sent each day over Meta's apps (which also include Instagram and WhatsApp in addition to Facebook and Messenger). On Instagram, Reels are re-shared nearly 1 billion times a day and private sharing of Reels is growing on Facebook.
As a result, Meta has been giving some Facebook users the ability to access their Messenger inbox from the Facebook app as part of a test. This test will now be expanded soon which means that more users will be able to take advantage of the integration of Messenger on the Facebook app. Tom Alison, head of Facebook, wrote, "Over the coming year, we'll build more ways to integrate messaging features in Facebook. Ultimately, we want it to be easy and convenient for people to connect and share, whether in the Messenger app or directly within Facebook."
Alison also noted that more users are using messaging as a way to build community. He added that "We started introducing community chats to some Facebook Groups last year as a way for people to connect more deeply with their online communities in real time around the topics they care about. And, the early results are promising. Across Facebook and Messenger, we saw the number of people trying community chats increase by 50% in December 2022."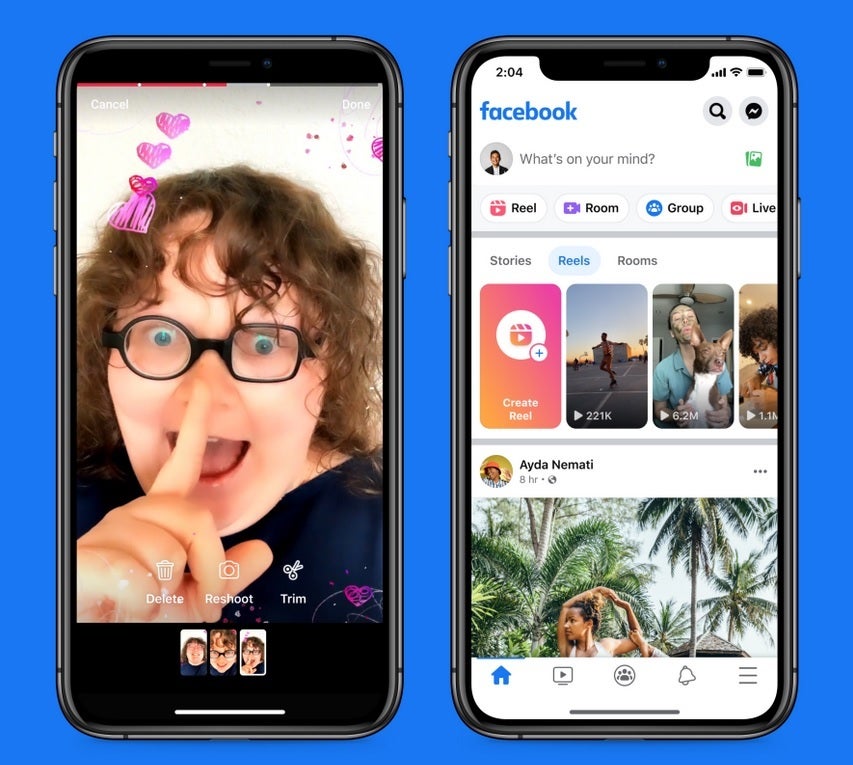 Over 140 billion Reels are viewed daily over Facebook and Instagram
Facebook doesn't see itself as a social media platform anymore and prefers to be known as a place for social discovery and sharing. Using AI, Facebook says that it will "deliver content to the people who will appreciate it the most." It also is working hard to expand its short-form vertical video platform Reels. Hmm. Short-form vertical videos. Can you think of another app that offers this? Of course you can. Does TikTok ring a bell?
Facebook's main threat is TikTok
despite the possibility that the latter could be banned from the U.S. Between Facebook and Instagram over 140 billion Reels play every day. Facebook uses AI to recommend to users content that goes beyond Reels such as "photos, text, groups, short- and long-form videos, and more." Alison states that "Using AI to find public Group content based on your interests, we can now show you highly relevant content from public Groups in your Feed– without you having to do any searching or depending on word of mouth to uncover a Group."
The post Facebook tests a feature it removed in 2016 that users have wanted back first appeared on www.phonearena.com
In many places around the world, horse races are an attraction that a lot of people love to watch. With the fast-paced action and thrill that each game provides, it is no longer surprising to know that millions of fans have grown fond of it.
Cybersecurity threats have become vast and more sophisticated. The rate of malware attacks and malicious activity counts within seconds despite the size or sector the organization belongs to — no one is safe enough to expect that foe actors will bypass vital company resources.