From www.techradar.com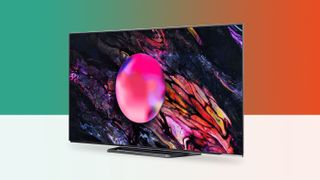 (Image credit: Hisense)
Hisense has announced that it will launch an OLED TV called the A85K in Europe. The set is bound to rival the excellent LG C3 in lots of ways – including it being more likely affordable – but this TV won't come to the US.
The Hisense A85K will be available in 55-inch and 65-inch sizes. The TV uses a mid-tier OLED panel that Hisense says can provide up to 900 nits of peak brightness. By comparison, in our LG C3 review we measured the set's brightness as being 830 nits in a typical viewing mode. So, if we assume that Hisense's numbers are probably a little higher than we'll measure in real life (as is usually the case), it could be right in line with LG's mid-range model, which ranks among our best OLED TVs.
However, as I mentioned above, the Hisense will probably be cheaper than the LG C3, although we don't have an official price yet. At 55-inches, last year's Hisense A85H launched at £1,499 in the UK, while the LG C2 launched at £1,899. With the LG C3 55-inch officially priced at £2,099, there's plenty of scope for Hisense to undercut LG.
Despite being cheaper, the Hisense TV offers a great set of features, including support for both HDR10+ and Dolby Vision IQ (which the likes of LG, Sony and Samsung don't offer), as well as HDMI 2.1 support for 4K 120Hz and VRR gaming on two ports.
An array of six speakers suggests that it might not be useless when it comes to audio, too. Though, it still probably won't beat having one of the best soundbars paired with it.
At the same time, Hisense also announced that its truly ridiculous-sounding 'ULED X' TV is coming to Europe too, but under the name 'Hisense UXKQ'. This is a mini-LED TV that promises twice as many dimming zones as the fantastic Samsung QN95C and even higher brightness – it looks set to be a true monster when it comes to contrast. We saw it in person, and it looks like a hell of a thing, but with no prices confirmed in either the US or Europe for this TV, we'll hold back our enthusiasm until we find out whether costs both arms and legs, or just one of each.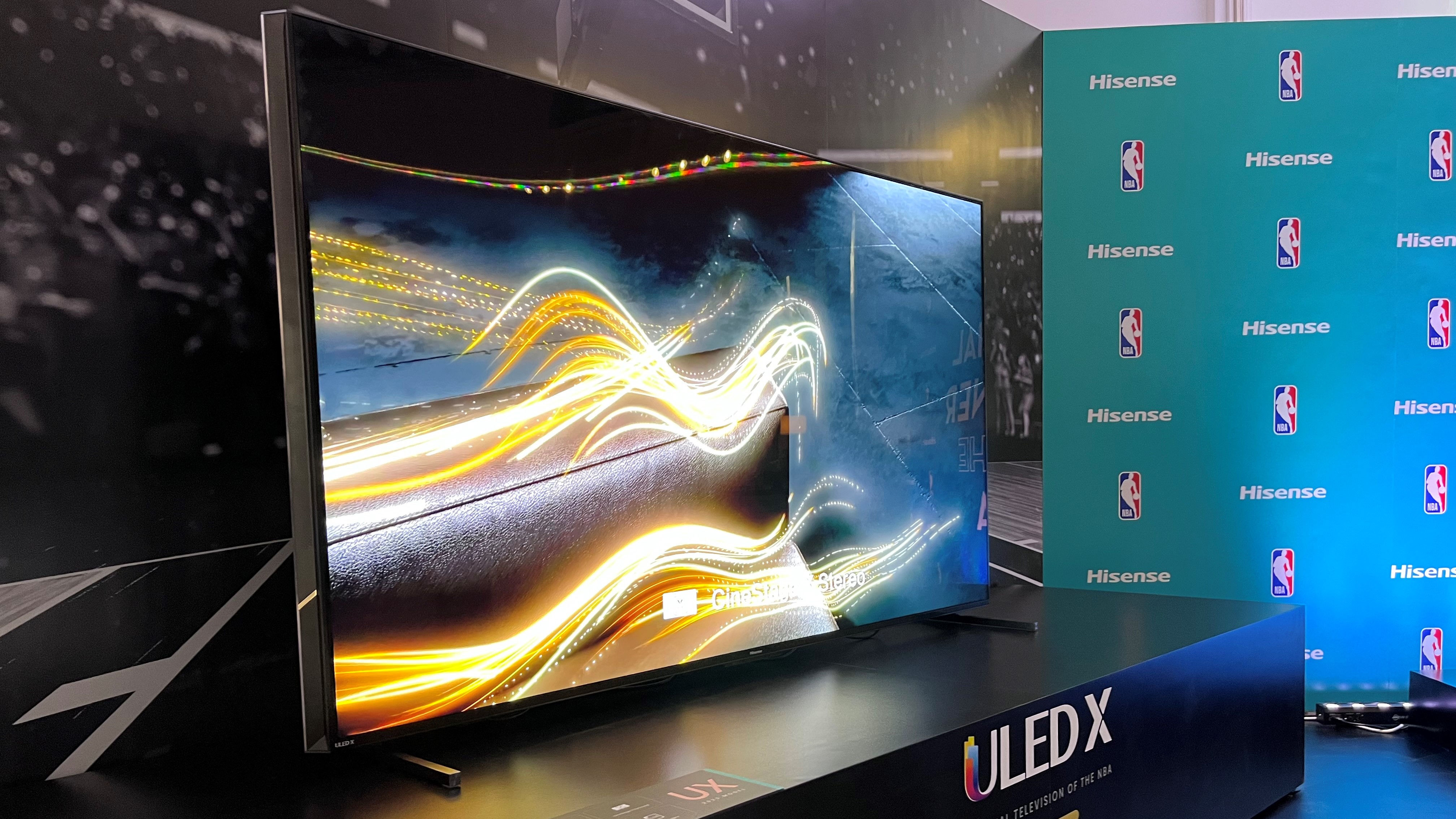 Analysis: the difference will be image quality
Hisense TVs are often very impressive for the price when compared to more mid-range models, but the A85K will be a more premium option, even if it undercuts LG's most popular OLED TV on price still.
And the reason we keep recommending LG's OLEDs as the best TVs around are that they not only deliver a huge range of future-proofed features, but their image quality is also impeccable. LG knows how to get the most out of the OLED panels, and its image processing is absolutely top tier, with it noticeably improving every year.
Hisense's image processing just isn't quite as good, in our experience – which is fine, because you can get so much more bang for your buck from its TVs in other ways. We rated the Hisense U8H mini-LED TV highly, for example, for the way it undercut Samsung's equivalent sets.
But that TV cost a lot less than the OLED one probably will. It begs the question, if you're already spending well over £1,000 for a TV, are you likely to shell out a bit more for a top tiered set? I imagine a lot of people will want to spend a little more and get something that's absolutely the best. But I'd love to see Hisense prove me wrong and deliver a picture that really lands for the price.
The post Hisense will launch an OLED TV to challenge the LG C3, but not in the US first appeared on www.techradar.com
In many places around the world, horse races are an attraction that a lot of people love to watch. With the fast-paced action and thrill that each game provides, it is no longer surprising to know that millions of fans have grown fond of it.