From www.pocket-lint.com
Hisense has confirmed details of its 2023 line up, and its keen pricing of its flagship Mini LEDs made me look twice.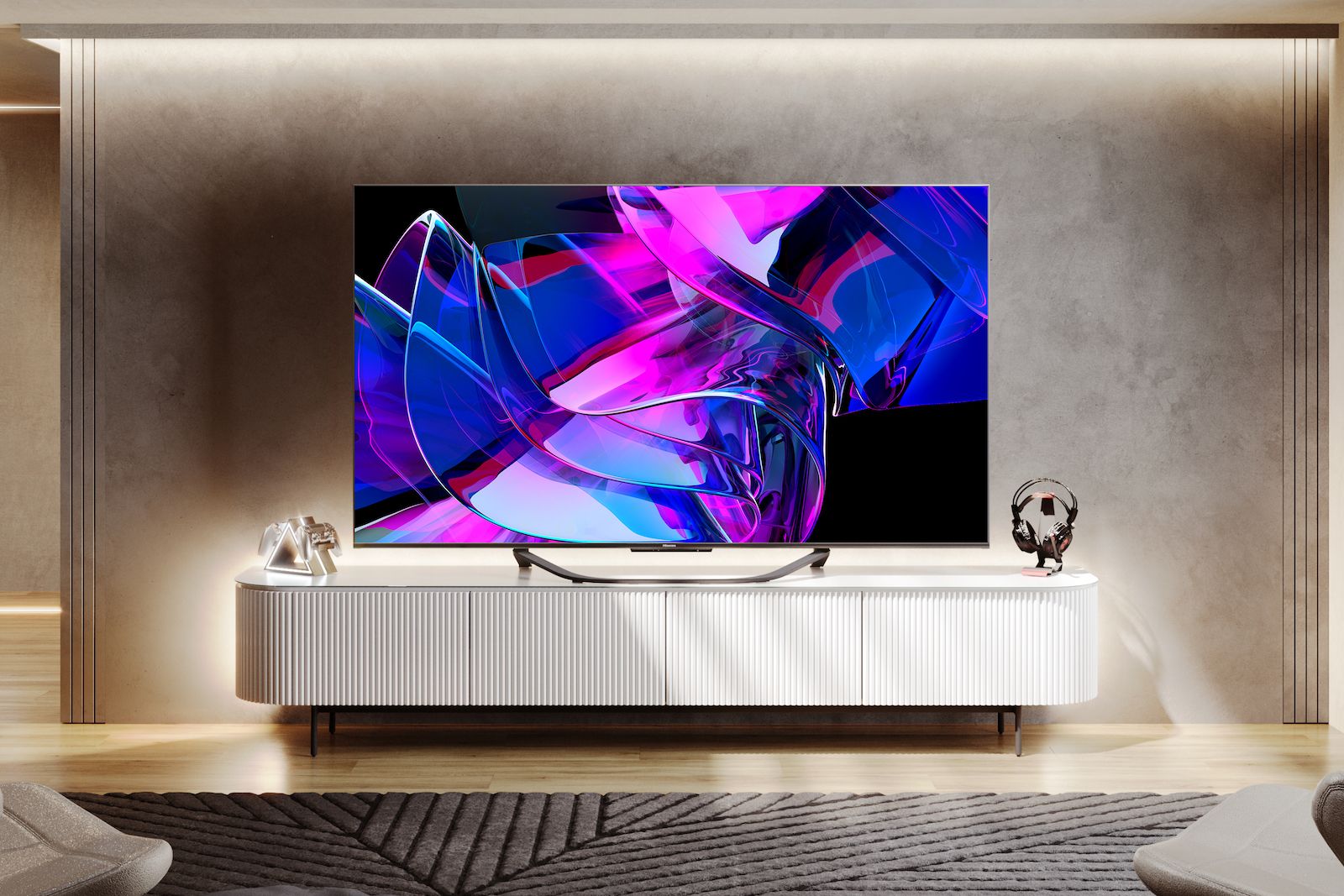 Hisense
Key Takeaways
Hisense has announced the details of its 2023 range, with affordable Mini LED TVs that rival Samsung's pricing.
The range includes various premium technologies, such as entry-level 4K TVs with Quantum Dot tech, Laser TVs, and flagship Mini LEDs.
The top-of-the-range U8K Mini LED TV starts at £1,299, undercutting Samsung's top model by £500, and the most affordable Mini LED TV is priced at just £999, making them highly competitive options.
Hisense has been a brand to watch for a couple of years now, producing some great 4K TVs that are more and more holding their own next to their big-name competition. And with its 2023 range, which brings affordability to the usually pricey Mini LED market, Hisense is making some serious power moves to convince anyone still on the fence to finally take the jump.
The range covers a whole host of premium technology, including entry-level 4K TVs with Quantum Dot tech, Laser TVs and the flagship Mini LEDs.
It's those Mini LEDs that most turn my head, with a range of three that serve up some pretty enticing specs, while seriously undercutting Samsung on pricing. And Samsung should be watching carefully.
Samsung's Neo QLED range has dominated the Mini LED sector so far. However, Hisense has stated it's on a mission to be category champions here, and it's certainly gaining ground. Already the world's number two TV manufacturer, it even claims to have surpassed Samsung (currently the world's number one in sales) for a period at the end of 2022. So it's not surprising that this range means business.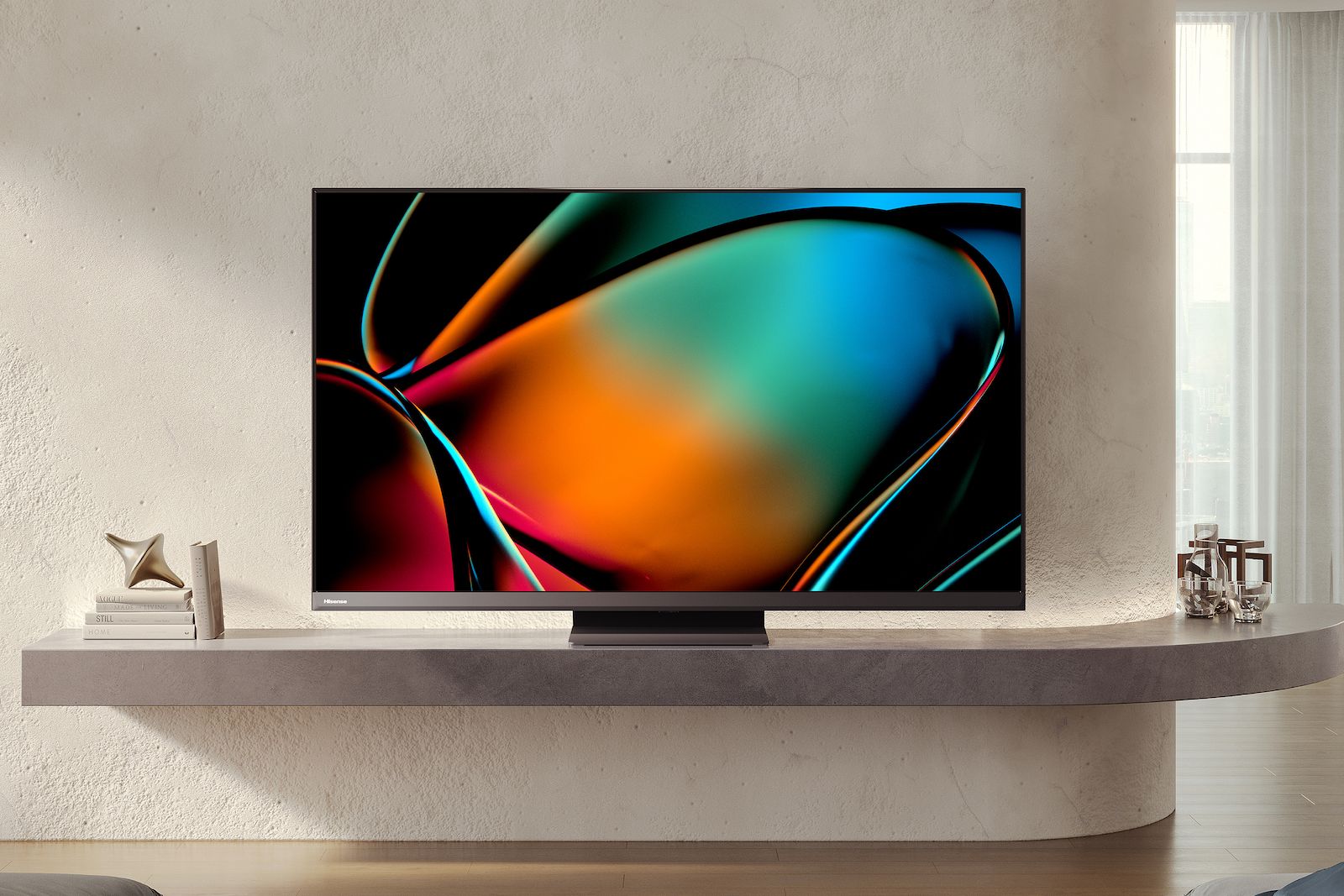 Hisense
At the top of the range is the U8K, available in a choice of 55, 65 and 75 inches, with a 144Hz panel and a 2.1.2 Dolby Atmos-capable sound system. Prices start at £1,299/$1,299, which is a good £500 less than Samsung's top-of-the-range equivalent (the Samsung QN95C) at full RRP.
There's also the U7K – the TV Hisense is pitching as the good all rounder for most people. It'll offer some extra screen sizes to suit more households, including 55, 65, 75, 85 and 100 inches, with support for Dolby Vision IQ and Dolby Atmos, an IMAX Enhanced mode and, once again, that 144Hz refresh rate for gamers. Prices start from £1,199 ($799.99 in the US).
Finally, the most affordable Mini LED TV in the range comes in at under £1,000. The U6K is available in a choice of 55 and 65 inches, and starts from £999 (and an incredible $579.99 in the US). The equivalent Samsung QN80C is currently available on offer for the same at some UK retailers – but let's remember all of this Hisense pricing listed here is full RRP. I'd expect them to drop during regular promotions, making them only more competitive.
In fact, these TVs are already available in the US, and the top of the range U8K is already retailing for $500 less than RRP, at $799.99 for the 55-inch version. That's a serious bargain considering the tech at use here.
This exciting Mini LED range is joined a couple of Laser TVs, which have higher price tags but combine a screen with a short throw laser projector.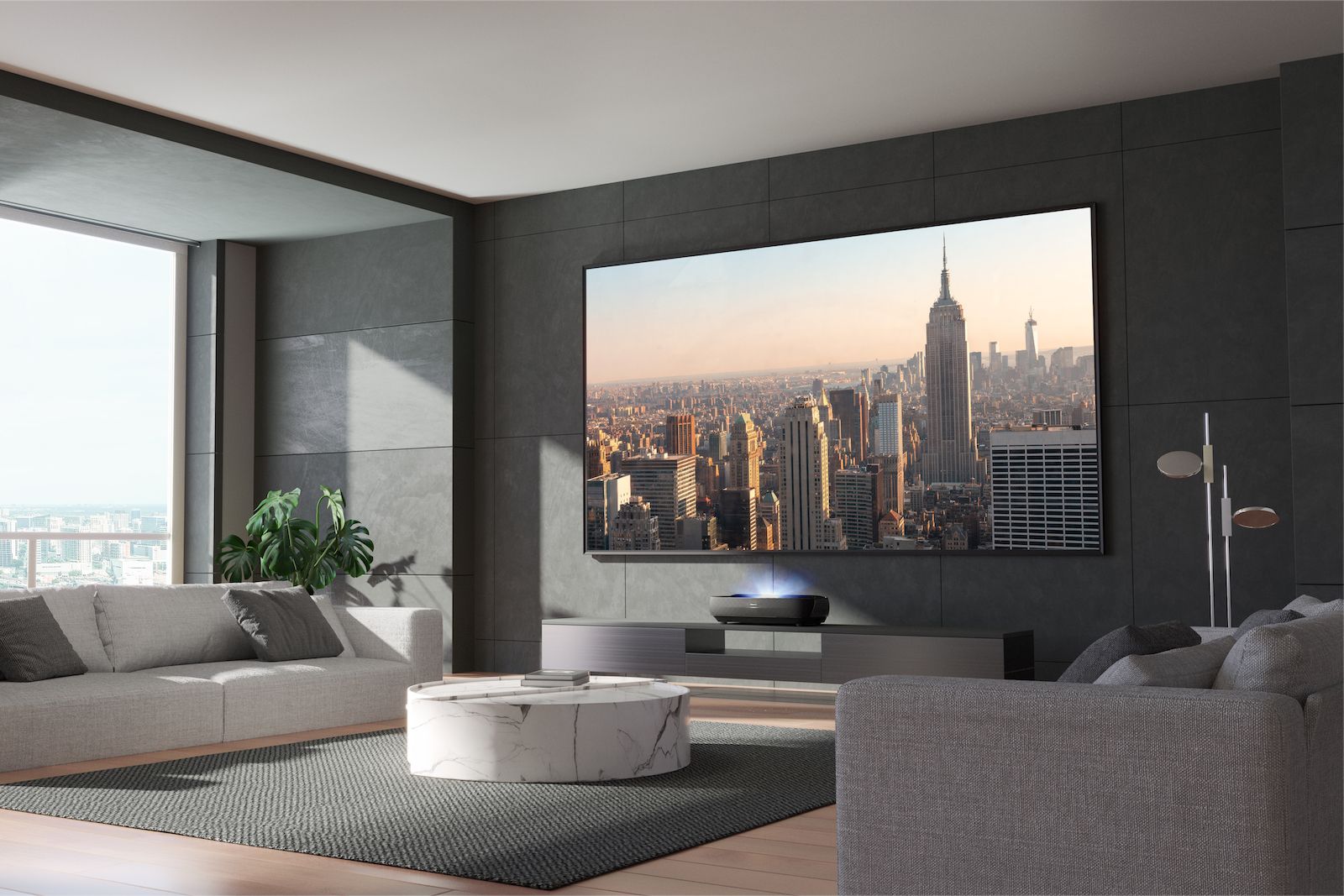 Hisense
You could go for the L9H, starting at £3,999 or the L5H starting at £1,999. The big benefit here, of course, being that you can go up to 120 inches in size, if you need something that big.
However, it's the Mini LED TVs that offer real the value here, and I'm very much looking forward to seeing how they perform once we get them on our testing benches. Keep your eyes peeled for those very reviews soon.
[ For more curated tech news, check out the main news page here]
The post Hisense's cheap Mini LED TVs look seriously tempting… and Samsung should be watching closely first appeared on www.pocket-lint.com