From www.techradar.com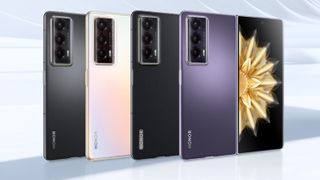 (Image credit: Honor)
At IFA 2023, the global technology brand HONOR continued to innovate with new products in the foldable market. Foldables are the new hot thing when it comes to mobile technology, with many of the largest brands in tech trying to make their mark on the market. HONOR is one of the leaders in this market, and the company has been innovating in book-style foldables for the last year with breathtaking speed.
The company, known for its smartphones that have run the gamut from cheap and cheerful to premium and power-packed, is continuing its work in the foldable market. Starting with the HONOR Magic V of last year and continuing on with the HONOR V Purse, HONOR's foldables continue to drive the conversation forward with rapid, thoughtful iteration.
The journey begins
The HONOR Magic V was HONOR's first foldable. Breaking cover in 2022, it was a technological triumph that focused on nailing the right form factor for book-style foldables. Say what you will about smartphones being thinner and lighter, but when your phone is one that can fold in half, being able to be thinner and lighter is a selling point compared to the typical smartphone. HONOR followed up with the Magic Vs, an iteration over the already very thin and light V, albeit one that was sold outside of China. HONOR engineered this with a "Super-light Gearless Hinge" that brings down the number of moving parts. This foldable would be lighter, and it would be more secure due to having less parts that could break.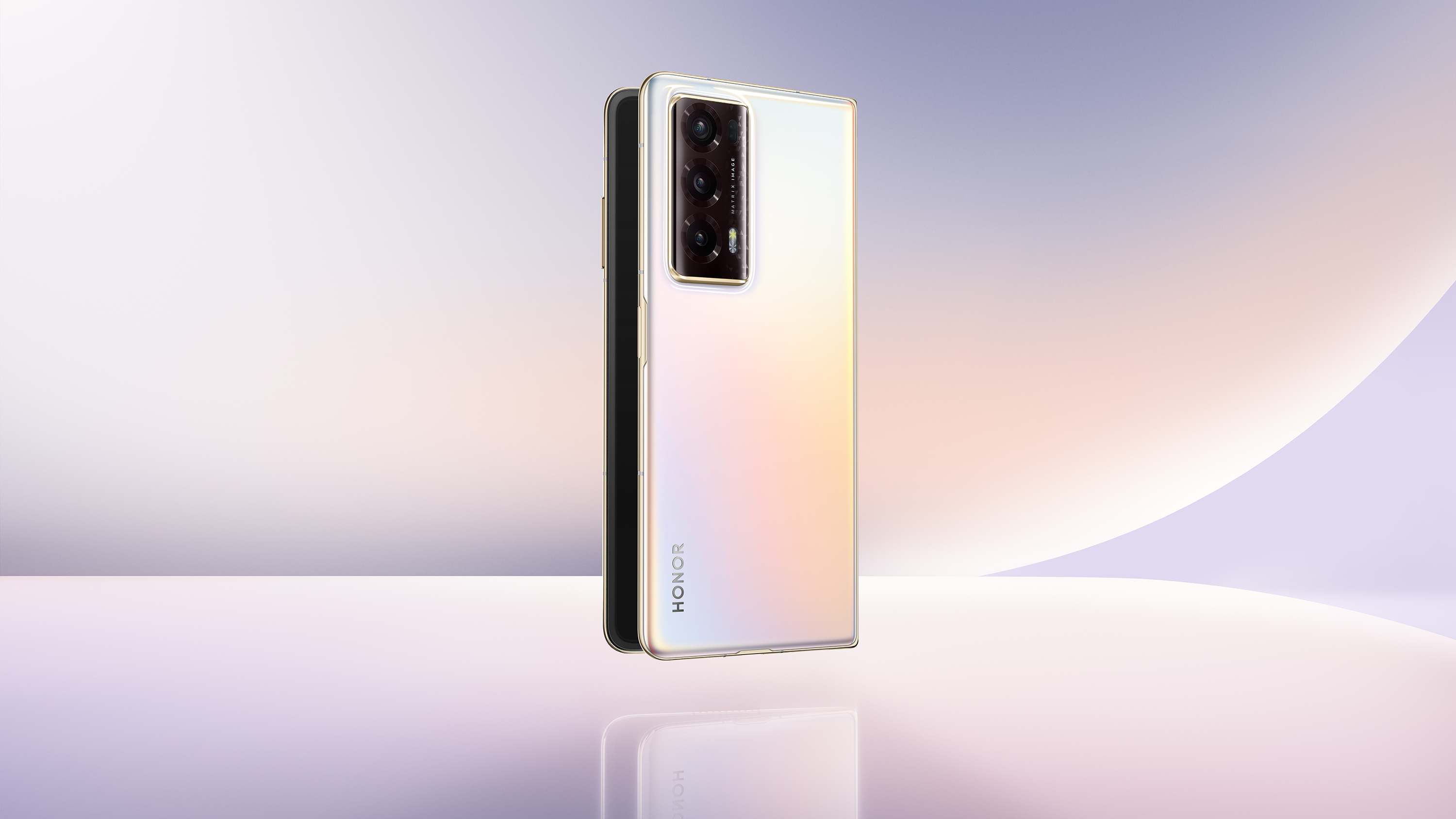 HONOR's most recent triumph was the HONOR Magic V2, which was as thin and light as a premium smartphone like the iPhone 14 Pro Max. Equipped with the latest tech from Qualcomm and the most recent Android version, the brand continues to push the boundaries of what is possible. In other words, one could have a foldable phone that brought you the benefits of a premium smartphone and a premium tablet, while retaining the footprint of a slender slab phone. It was even thinner and lighter, with HONOR making use of a new Titanium Hinge, beating other competitors to the market with this space age material.
It overcame the most inherent flaws of book-style foldables, their weight and thickness making for a device that's comfortable to hold as HONOR fell to 231 grams compared to the 267 grams of the previous iteration.
Of course, the HONOR Magic V2 was no slouch technologically, as we alluded. It had an external 6.43-inch display when folded, a 7.92-inch display when unfolded, a 120Hz refresh rate (OLED, of course), and dynamic dimming technology aimed at addressing the visual fatigue caused by staring at your display too much. The cameras are also amazing, with a 50MP main camera, a 50MP ultrawide, and a 20MP telephoto lens matched with a pair of 16MP front-facing cameras.
Beyond Technology
Appreciating technology solely for its own sake is easy, but technology is most valuable when it's more than that. HONOR's journey into the realm of foldables has been marked by a deliberate focus on creating products that fulfill real needs, rather than existing for the sake of technology itself. This approach is carried forward in the HONOR V Purse.
The HONOR V Purse targets fashion-conscious consumers with its foldable design. However, it doesn't follow the conventional path of previous fashion foldable devices like the flip-style foldables. Instead, it embraces a genuinely forward-looking approach that some have yet to fully comprehend.
The HONOR V Purse takes a component of smartphones that is often underutilised – the Always On Display – and integrates it into the core of the day-to-day experience. HONOR calls this device a concept device, meaning that you may not be able to buy it for now, but the company could take its learnings from this product and apply it to other products going forward.
HONOR has big ambitions for this one, positioning it as "the ultimate phy-gital fashion statement". This is achieved through a range of customizable Always On Displays (AODs) on the screen, designed to mimic the aesthetic of various handbag designs. HONOR is also going a little further with a selection of interchangeable straps and chains for the hinge. Your HONOR V Purse can turn into your actual purse, and that's kind of magical.
Your smartphone can be anything, HONOR seems to be saying. So why shouldn't it be?
[ For more curated tech news, check out the main news page here]
The post HONOR continues to shape the foldable market with new products at IFA first appeared on www.techradar.com