From pocketnow.com
Did you know the Magic5 Pro takes, on average, two days to manufacture? Here are some more behind-the-scenes information about HONOR's R&D facilities.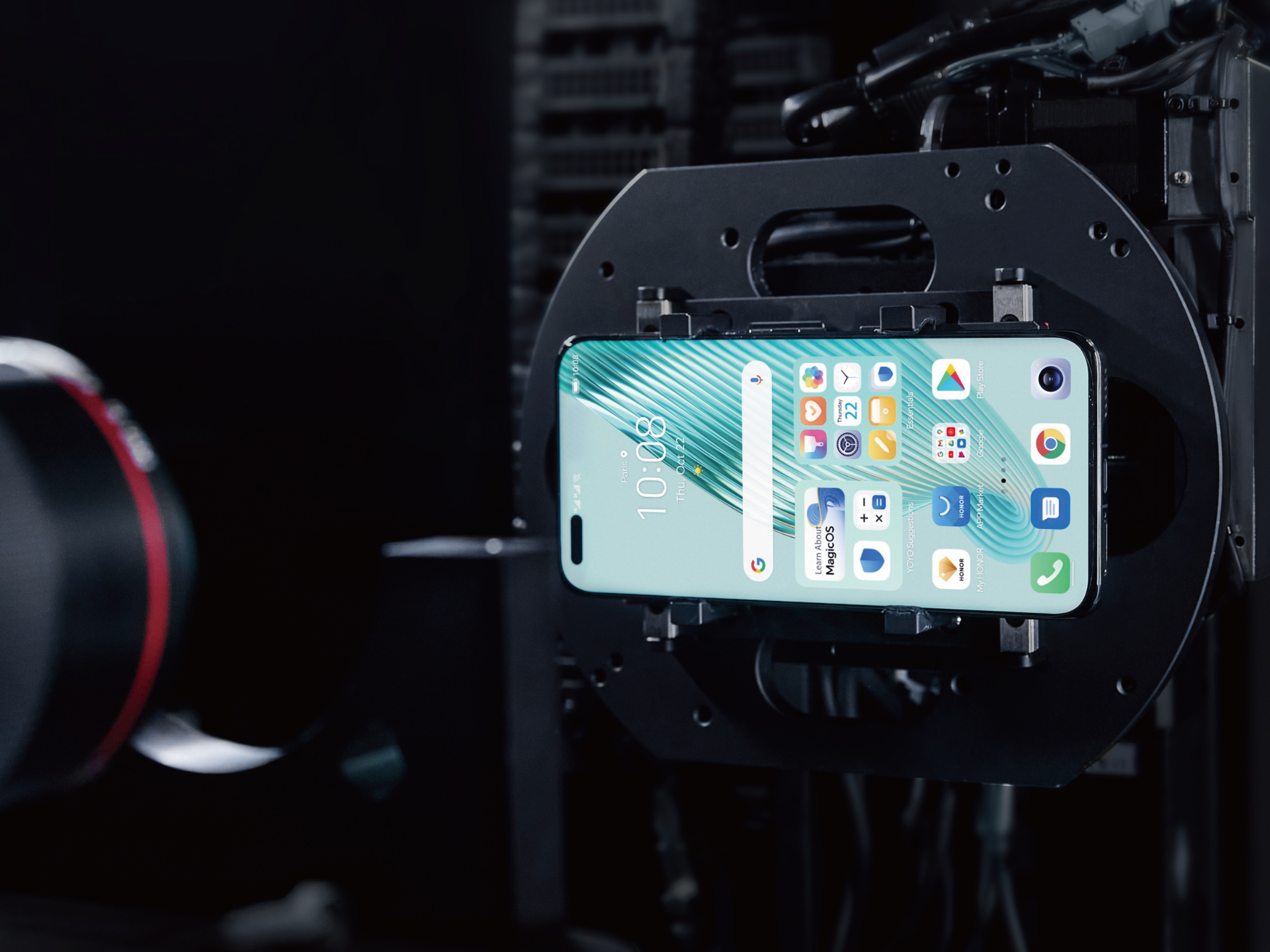 Source: HONOR
Last year, we brought you some interesting behind-the-scenes content from HONOR, and we were able to review some of its R&D engineers who worked on the impressive Magic4 Pro high-end device. This year, HONOR has also invited us and shared some valuable insight and information about the technology used in the latest HONOR Magic5 Pro flagship.
There's a lot of information to take in, and we learned that the HONOR Magic5 Pro is made up of over 1,800 components, and there are more than 100 steps in the manufacturing process to produce a single unit. On average, it takes two days for HONOR to manufacture a single device. The company conducts over 260 tests on these components to ensure the Magic5 Pro is built to last and "can be a trusted mobile device for users everywhere."
Falcon camera system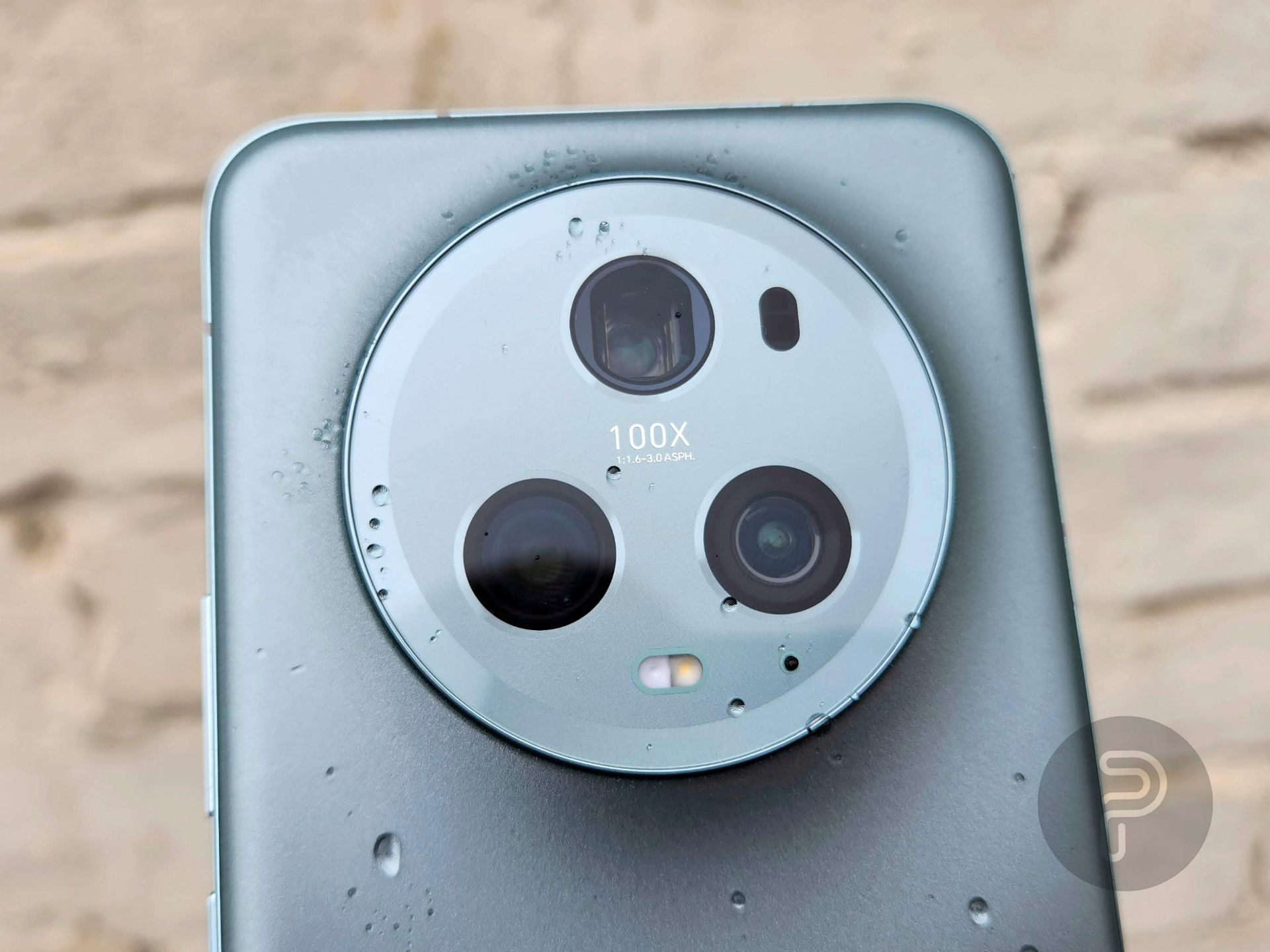 The HONOR Magic5 Pro introduced the new Falcon Camera System with the new HONOR Image Engine. The new system comes with a new Falcon Capture algorithm, which provides not only the fastest capturing speeds on the market, but also some of the best image quality that a smartphone is capable of capturing today.
To develop this, HONOR founded its own camera labs to conduct quantitative and qualitative analyses. The company managed to overcome many challenges, and it set up different environments and moving scenes at different speeds, distances, and lighting conditions to test and develop the algorithm and the new system. HONOR says that this helped the company pioneer the technology and improve the autofocus speed by 245%, compared to the previous generation.
AI Motion Sense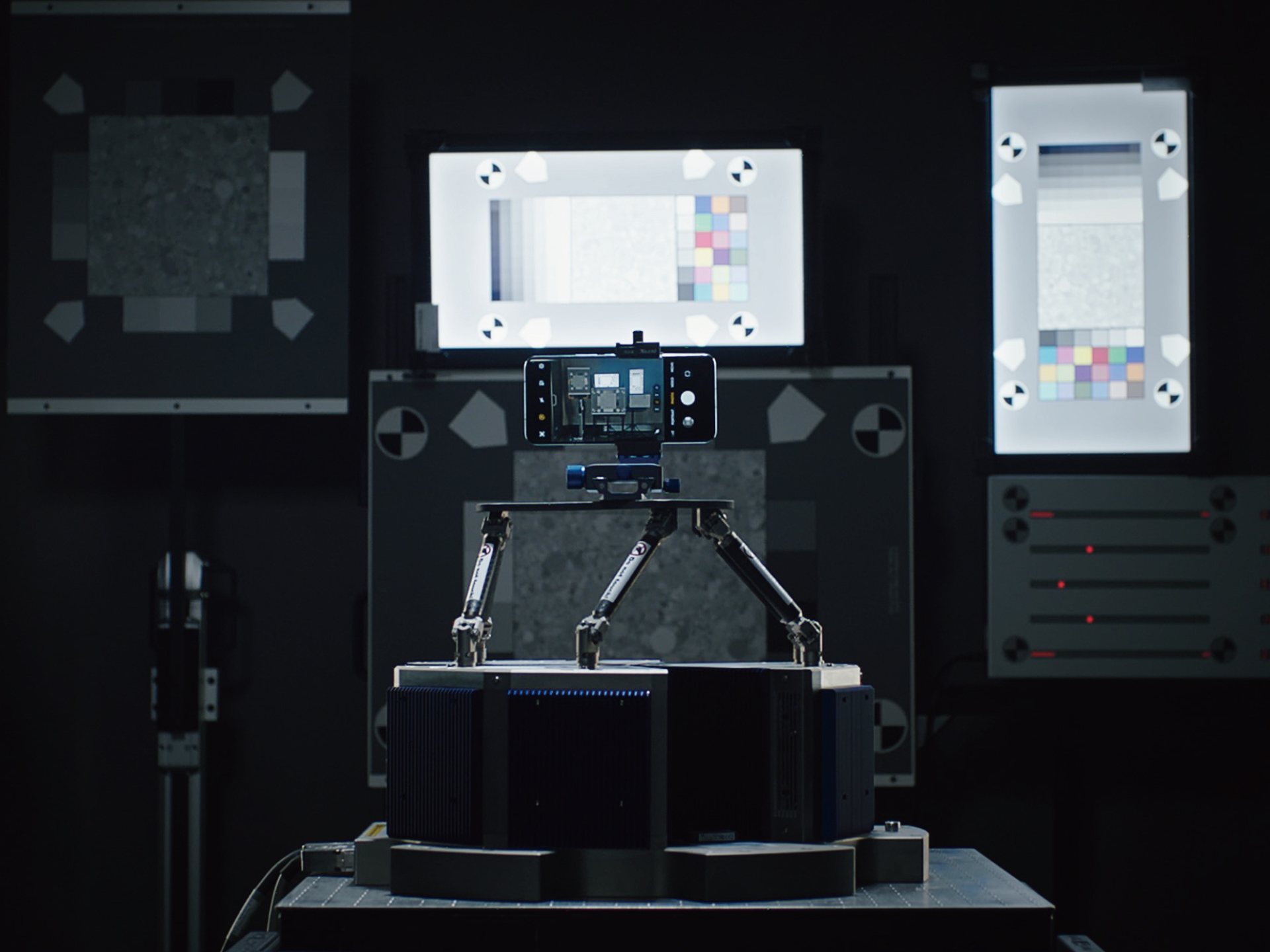 Testing the HONOR Magic5 Pro's autofocus photography capabilities, Source: HONOR
The AI Motion Sense on the Magic5 Pro is impressive, and the company has developed a technology with Qualcomm AI Engine that can boost the cache interval by more than six times, from 240 to 1500 milliseconds. The AI network has been trained with more than 270,000 images, and the AI network can provide impressive results for fast-moving objects.
HONOR also spent more than 18 months completely rebuilding its Image Engine from the ground up, which meant the company had to build a new architecture, and essentially start from scratch. This allowed HONOR to take better advantage of the power of the Snapdragon chip, and utilize it to its maximum capacity.
Display innovation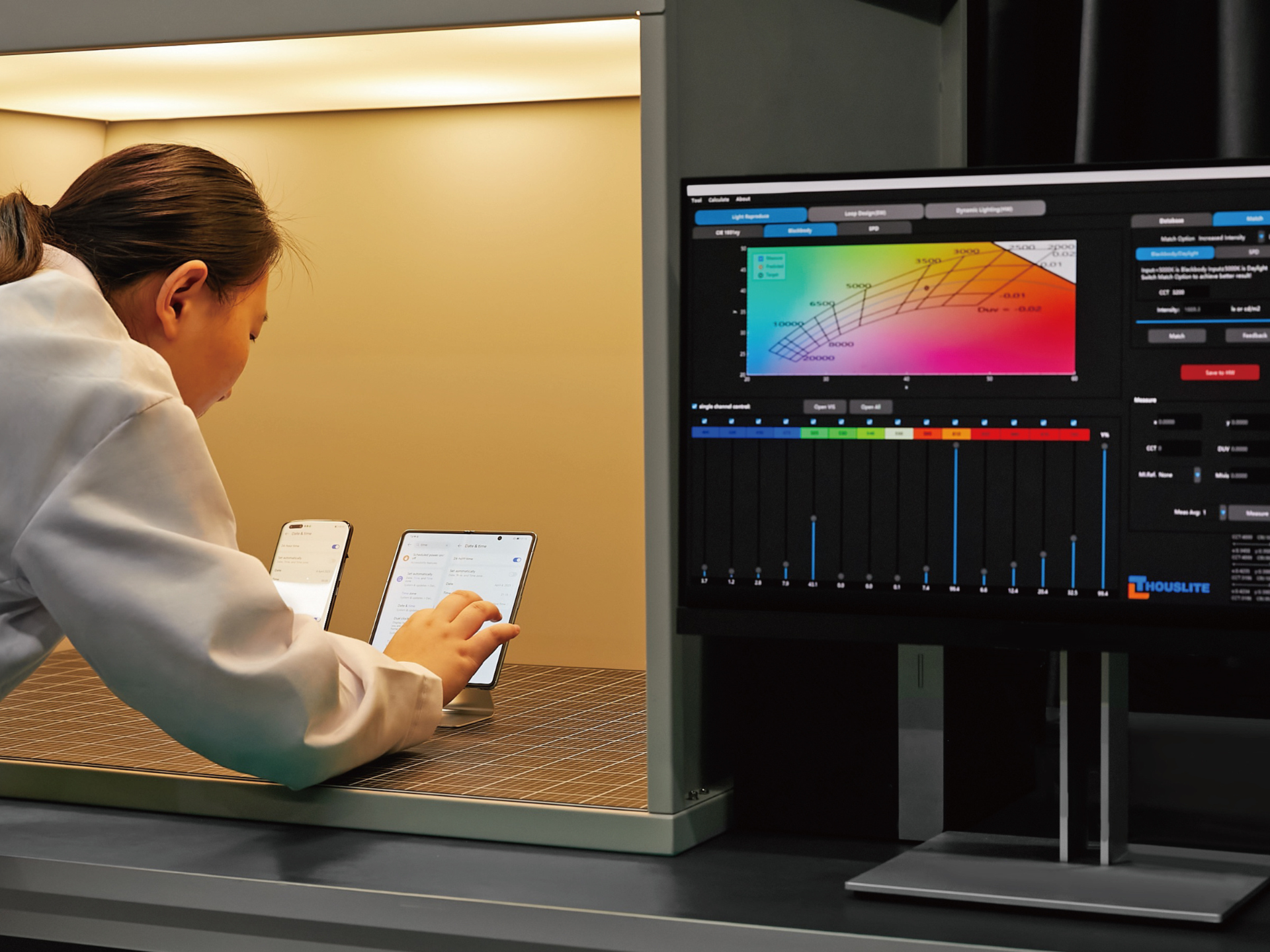 Testing the Circadian Night Display technology on HONOR Magic5 Pro and HONOR Magic Vs, Source: HONOR
HONOR spent quite some time during its MWC presentation highlighting and discussing its new Circadian Night Display technology. The Magic5 Pro is the first smartphone to receive the TÜV Rheinland Circadian Friendly Certification, which brings various improvements to help users get a better sleep at night, and reduce blue light emissions that could be damaging to the eyes. HONOR claims that its feature can increase melatonin secretion by up to 20% within three hours, helping users sleep better.
"Controlling our exposure to blue light is increasingly important for sleep and general health, particularly with increasing amounts of screen time late in the day," commented Dr. Glen Jeffery, Professor of Neuroscience – Institute of Ophthalmology, Faculty of Brain Science at UCL. "Modifying screens to reduce disruption is critical, and HONOR's development of their circadian night display and dynamic dimming feature is an important move in this direction."
HONOR also has a Display Module Lab, where it designs, manufactures, and delivers innovative display technologies. The lab develops the characteristics of displays, such as the screen thickness, and weight, to ensure the devices are streamlined, lightweight, and portable. For instance, this very lab is responsible for the Magic5 Pro's Quad-Curved Floating Screen with narrow bezels, and it also contributed to the development of the Magic Vs series where it achieved a 20% reduction in display module weight, and 0.03mm reduction in thickness, helping HONOR reduce the overall weight to just 261g.
Testing facilities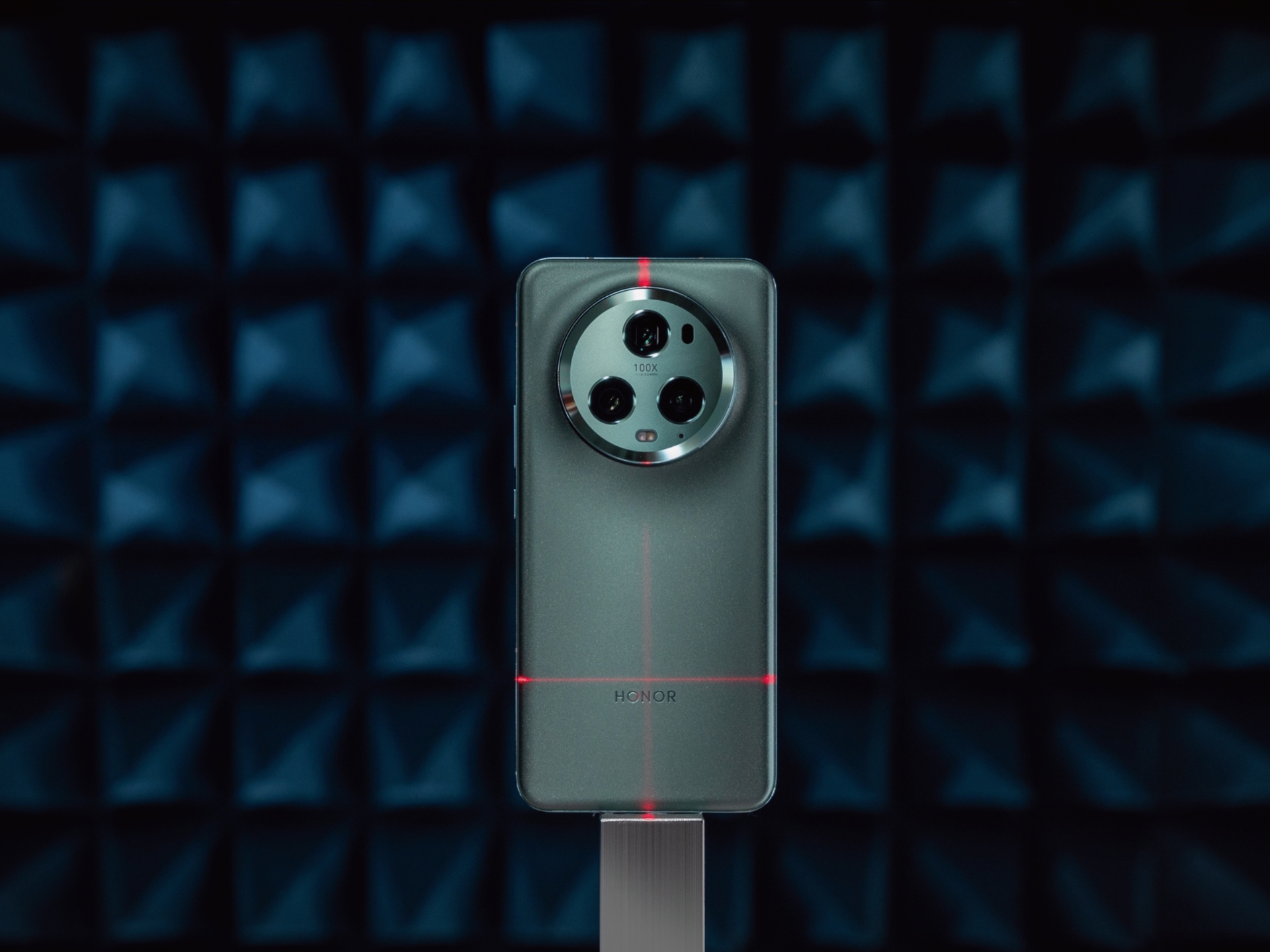 The OTA Anechoic Chamber at HONOR's Global Compliance and Testing Center, Source: HONOR
HONOR invested over $20 million in quality testing equipment at its Global Compliance and Testing Center (GCTC). The center allows HONOR to run in-house tests to verify more than 200 certification test standards, including the Conformité Européenne (CE) certification.
HONOR's in-house OTA Anechoic Chamber is a controlled laboratory environment for testing mobile communications and connectivity. The company also managed to keep the SAR (Specific Absorption Rate) values lower to ensure user safety, and to deliver best-in-class connectivity performance. HONOR claims its SAR rating for mass production is 35% lower than the compliance requirement. "HONOR runs SAR tests on every single batch of devices, and is the only device OEM to have Qualcomm's Smart-Transmit SAR certification. It also gained the industry's coveted Vodafone SAR certification."
I was very impressed with the HONOR Magic5 Pro and went as far as calling it "one of the best all-round smartphones in 2023." If you're interested, I strongly encourage you to read my review here. It's also worth noting that users can receive an £80 discount in the UK using the "'AM5PRO80'" promo code at HONOR's website until May 16, bringing the Magic5 Pro's down to just £870. The promotion also includes £500 worth of accessories, including the HONOR Watch GS 3, a screen damage protection service, and the HONOR Earbuds 2 Lite wireless earbuds.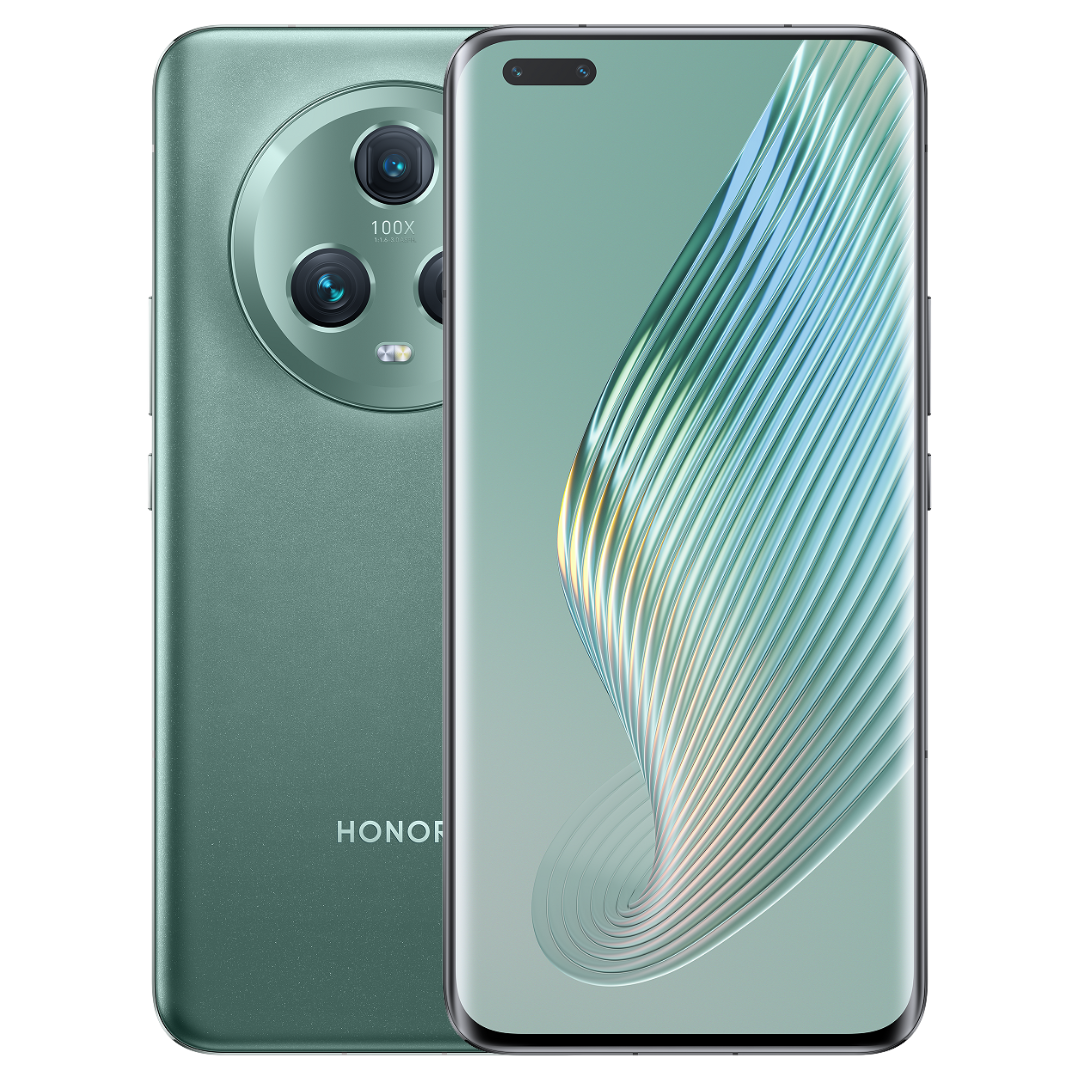 HONOR Magic5 Pro
The HONOR Magic5 Pro is one of the best flagship devices in 2023. It has a beautiful 6.81-inch LTPO OLED display with accurate colors, an impressive 50MP camera setup on the back, a long-lasting battery life with fast charging, and a gorgeous design. If you're after raw power and one of the best devices for photography, the Magic5 Pro is an excellent choice.
The post HONOR shows us the behind-the-scenes technology for the Magic5 Pro first appeared on pocketnow.com
In many places around the world, horse races are an attraction that a lot of people love to watch. With the fast-paced action and thrill that each game provides, it is no longer surprising to know that millions of fans have grown fond of it.