From www.pocket-lint.com
If you're considering a flagship standalone VR headset then these are the two devices to look at, but which is best?
HTC Vive XR Elite

A flexible compact VR and XR headset

The next-gen headset from HTC offers a versatile design, able to be standalone or connected, with a hot-swappable battery. It's nice and light, while the front RGB camera offer a great passthrough experience to support its XR skills. It's expensive, however, so much will depend on the pipeline of content for this headset.

Meta

Meta Quest Pro

A massive step up from the Quest 2

Meta Quest Pro is a powerful standalone VR headset that also works with your PC in various ways.
There are a few different virtual reality headsets out there now, but the fight for the most well-known device has often been between HTC and Meta.
Both companies have had a number of interesting headset offerings over the years, with Meta focussing on the more wallet-friendly end of the market and HTC producing flagship PCVR and enterprise-grade headsets.
In 2023 though, we finally have the two companies on a more level playing field. With two headsets that seemingly offer very similar capabilities.
The Meta Quest Pro and HTC Vive XR Elite are premium standalone virtual reality headsets that are both designed to be lightweight and convenient to use, while not skimping on features and specs. These are not cheap devices, but instead, headsets that are built to deliver the goods and result in a pleasing VR experience in many different ways.
What sets them apart though and which is worth your money? We're here to talk about the differences and help you make up your mind.
Headset price, specs & availability
The Meta Quest Pro and HTC Vive XR Elite are immediately comparable thanks to a design that's essentially meant to make them lightweight and portable. These are both standalone headsets that pack similar specs under the hood.
Both VR headsets are powered by the Snapdragon XR2 platform and have 12GB of RAM making them capable of running all sorts of games and VR experiences without being tethered to a PC.
You still do have the option to tether as well though, but now the technology is at the stage where you're free to wirelessly experience VR in a satisfying way.
Both the Meta Quest Pro and HTC Vive XR Elite make use of inside-out tracking technology which means you don't need external trackers (as with older HTC headsets) and instead can accurately be tracked with built-in technology. That tech includes everything from tracking cameras to depth sensors, g-sensors, gyroscopes and proximity sensors. Both headsets also now use colour passthrough cameras, so you can easily see your surrounding world when you need to and this is especially useful for the HTC Vive XR Elite which has XR capabilities as well.
| | Meta Quest Pro | HTC Vive XR Elite |
| --- | --- | --- |
| Brand | Meta | HTC |
| Resolution (per eye) | 2 x LCD panels (1800 x 1920 pixels per eye) | 1920 x 1920 (3840*1920 pixels combined) |
| Display Type | LCD | Pancake lens, 110-degree FOV |
| Storage | 256GB | 128GB |
| Battery Life | 2 to 3 hours | Up to 15 hours of battery life (2 hours real world) |
| Tracking Technology | inside out | 6 DoF Inside-out Tracking |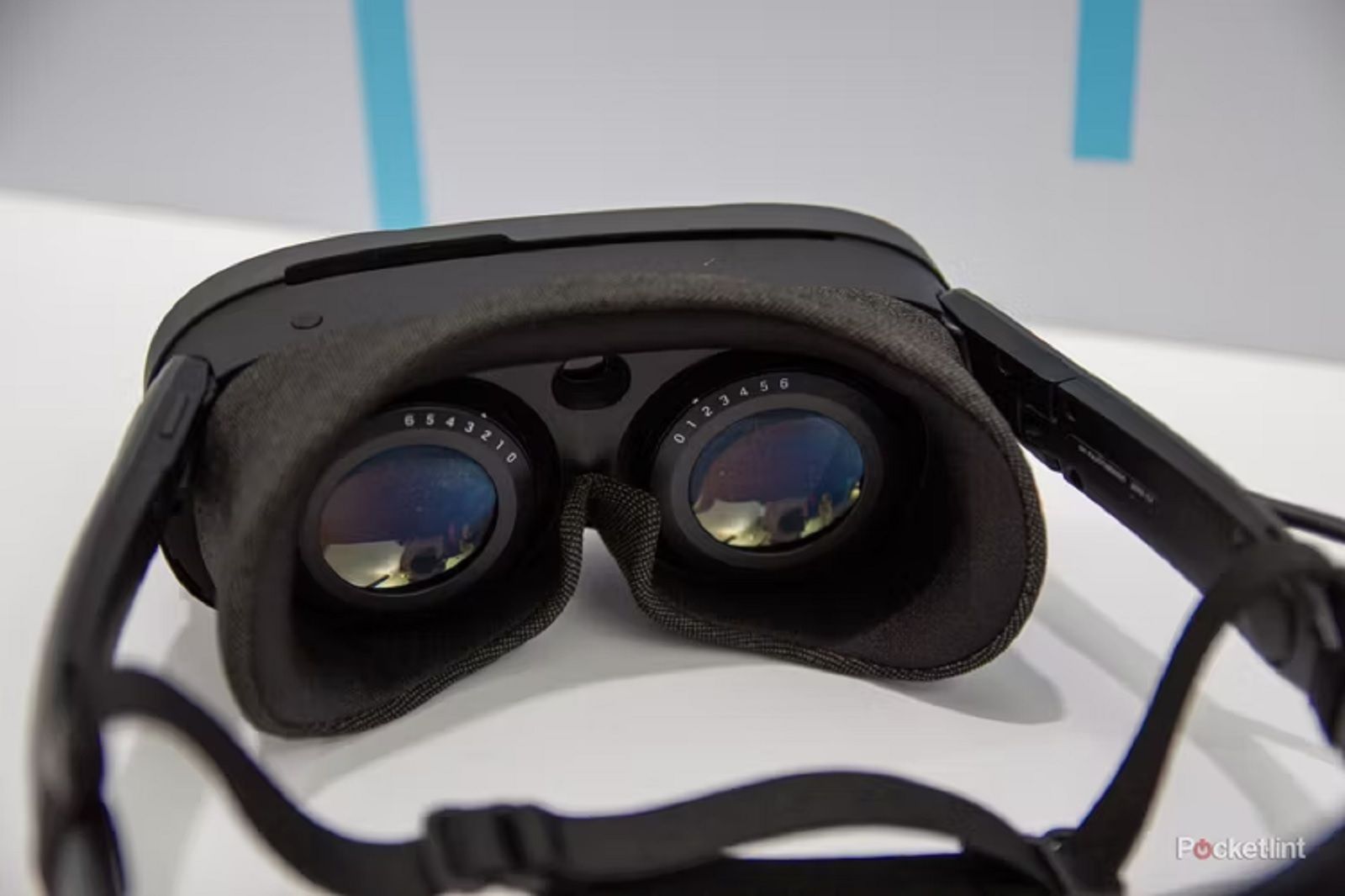 Display differences and lenses
Meta Quest Pro – 2 x LCD panels (1800 x 1920 pixels per eye) with local dimming backlight, Field of view (claimed): 106° horizontal × 96° vertical, 55 to 75 IPD range, Eye tracking built in
HTC Vive XR Elite – 1920 x 1920 pixels per eye (3840 x 1920 pixels combined), 90 Hz refresh rate, 110-degree field of view, 54-73mm IPD range
The specs of these headsets are comparable in other ways too. They both have similar resolution screens with the Meta Quest Pro boasting 1800 x 1920 pixels per eye while the Vive Elite XR has 1920 x 1920 pixels per eye. The HTC Vive headset does have a slightly wider field of view though, at 110-degrees compared to the 106-degrees on the Quest Pro.
Where things get interesting is with the lenses and the differences there. The HTC Vive XR Elite has a manually adjustable IPD slider as well as a sensor to ensure the right setup for your eyes. This allows for an IPD range adjustment between 54 and 73mm. While the Meta Quest Pro has lenses that you manually slide with your fingers and it has an IPD range of 55 to 75mm but it's also interesting because his headset offers eye-tracking technology to improve your view as well.
The HTC Vive XR Elite is unique thanks to its Integrated Diopters which allow the display to be adjusted to suit the needs of spectacles wearers. This means that with a couple of dials on the lenses you can adjust the view to account for your prescription. So there's no need to wear specs while using this headset which should make things more comfortable and prevent you from steaming up while you play.
The Meta Quest Pro doesn't have the same logic for glasses wearers but it does have sufficient space for you to wear both spectacles and the headset at the same time. We also found during our review that the open nature of the headset design means it's easy to keep cool and comfortable wearing the Quest Pro with glasses too. Much more so than the Quest 2.
Headset design differences
Meta Quest Pro – Wi-Fi 6E-enabled, Bluetooth 5.2, PC support with Oculus Link and Air Link
HTC Vive XR Elite – Bluetooth 5.2 + BLE, Wi-Fi 6 + 6E, USB-C 3.2 gen 1
The headset's designs differ slightly in other ways too. The Meta Quest Pro has an open space where your face meets the lenses. There's not the usual face gasket wrapping around your head here. Instead both the sides and bottom of the headset are open to the surroundings. This works better than you'd expect and actually has some benefits.
It allows the face to breathe more and keeps you cool, but it also lets you keep an eye on your surroundings more easily, which is useful if you get disoriented in VR easily. You can attach side blinkers to the headset that make a difference too if you need more immersion. We were surprised by how little this design affects the experience though. Despite not having an all-encompassing faceplate you don't really notice light bleed impacting your VR view. That's because the Quest Pro has a mini-LED backlighting system that has 500 dimming zones and sufficient brightness to make it easy to use even in brighter rooms.
The Vive XR Elite uses a material pad that covers the face and blocks light from around the eyes. This headset's design is different in that it's modular. So the battery can be taken off the rear of the headset and it can be used more like the Vive Flow, like a pair of immersive glasses rather than a VR headset.
Otherwise, both headsets have a similar headband design that ditches the top strap that used to be on most VR headsets and instead has an adjustable band that goes around your head and is counterbalanced by the battery at the rear.
One thing that stands out for the Meta Quest Pro is the built-in tracking. The Quest Pro offers all sorts of tracking capabilities as standard. It has eye and face tracking as well as hand tracking too. You can turn these features off but they can be used in various useful ways – eye tracking for example can be used to improve performance by rendering what you're looking at in the highest quality possible. Face tracking is used for your avatar for natural expressions when in social situations in VR and hand tracking can be used in games and for navigation.
The Vive XR Elite doesn't offer the same level of tracking, but this might appeal to many if you don't like the idea of Meta having access to basically track your entire body when you're using your headset.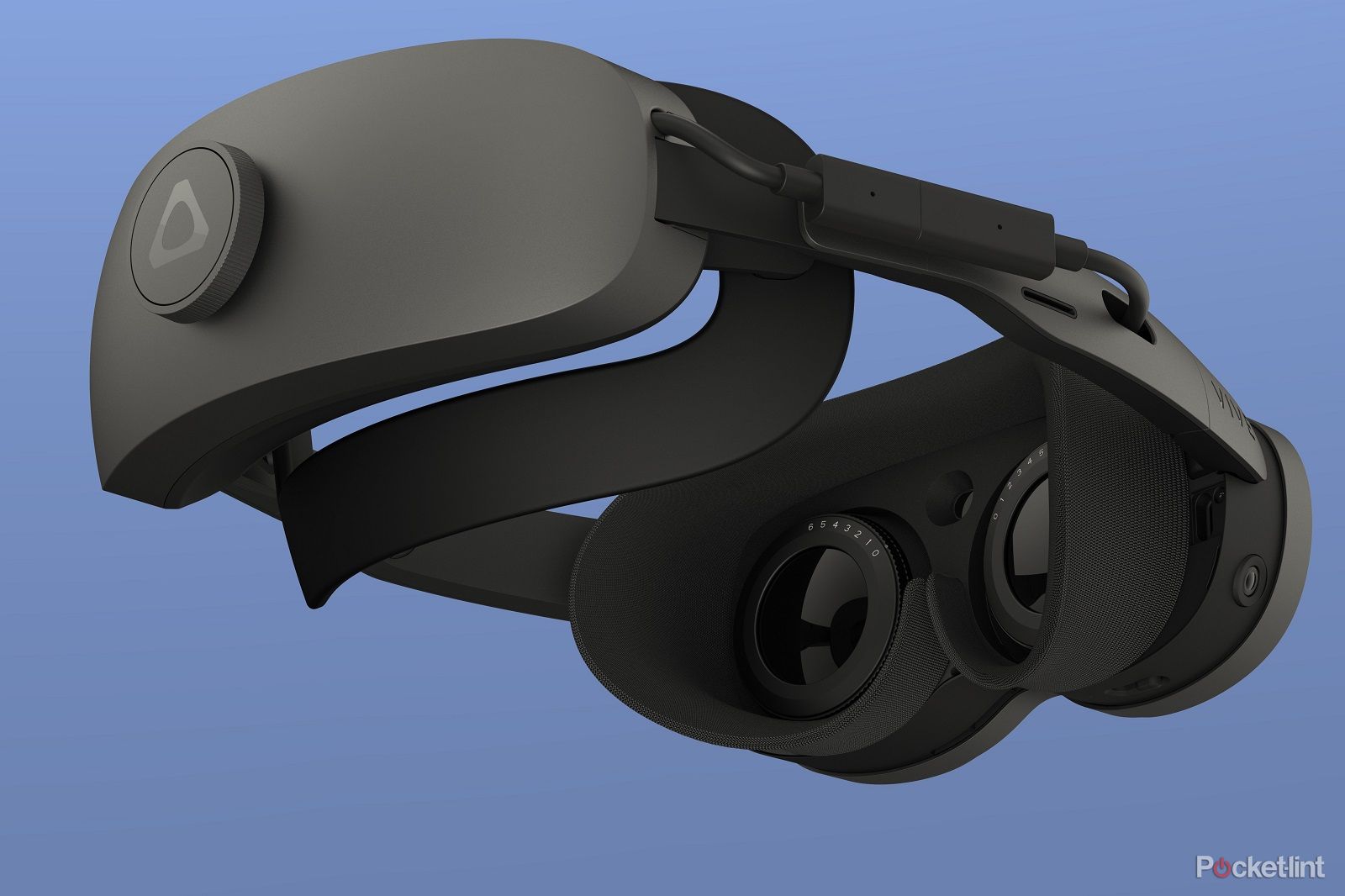 Battery life
Like the Meta Quest Pro, the Vive XR Elite is intelligently designed with the battery at the rear to help with balance and comfort. The difference though is that the Vive XR Elite also has a swappable battery design, so you can have one on charge and switch it out when you need to, rather than having to stop playing in order to plug it in for a charge. When in the glasses mode you can also attach your own powerbank via USB-C connection as well.
The Meta Quest Pro meanwhile comes with a convenient magnetic dock that you can pop both the headset and controllers onto when not in use and ensure it's charged. There's also a USB-C connection that you can use to tether it to PC for playing PCVR games or powering the headset while you use it.
During standard use though you'll find that both headsets manage around two to three hours of use before they need to be plugged in.
Controllers
The controllers for both headsets are quite a bit different.
The HTC Vive XR Elite uses the same controllers as the Vive Focus 3 and offer similar tracking capabilities.
The Quest Pro controllers by comparison are significantly fancier as they have a Qualcomm Snapdragon 662 mobile processor per controller. A mixture of cameras built into the controllers also help with tracking and they can be used for clever things like painting in VR too. These controllers have built-in batteries and can be docked for charging. They're quite a bit smaller than the ones with the Quest 2 and they don't have the tracking ring on top, so they're nicer to use. Don't lose them though as they cost a lot to replace.
Access to content
Both headsets have access to an ever-growing amount of content. The HTC Vive XR Elite gives users access to content via Viveport which HTC has been pushing since the original Vive headsets. While the Meta Quest Pro works with Meta Quest games downloadable via the Meta Quest Store. There's no lack of content for either of the headsets and even when you've exhausted those libraries you can always connect to a PC and access SteamVR content as well. So there's plenty to keep you going.
The HTC Vive XR Elite has access to XR content so you can use it with mixed reality experiences and make sure of the colour passthrough cameras in interesting ways. Both HTC and Meta want to encourage users to use the headsets for productivity reasons too. Working in VR or accessing various different productivity tools for meeting and work in VR. So there are plenty of different ways to use both headsets.
Both headsets also support both wired USB-C and Wi-Fi 6E wireless connectivity to your PC as well. So that helps maintain the standalone wireless experience even when you're using a more powerful machine.
Which should you buy?
As you can see, the Meta Quest Pro and HTC Vive XR Elite are very comparable in a number of ways. These are two premium standalone headsets that are packed full of high-end tech and decent specs. The HTC Vive XR Elite might appeal to those who value their privacy more, but the Quest Pro is also appealing for it's tracking capabilities. Both headsets have great screens, comfortable designs and plenty on offer. Be sure to read our reviews to get a more in-depth look at what's on offer and how they stack up.
The post HTC Vive XR Elite vs Meta Quest Pro: What's the difference? first appeared on www.pocket-lint.com
In many places around the world, horse races are an attraction that a lot of people love to watch. With the fast-paced action and thrill that each game provides, it is no longer surprising to know that millions of fans have grown fond of it.
Cybersecurity threats have become vast and more sophisticated. The rate of malware attacks and malicious activity counts within seconds despite the size or sector the organization belongs to — no one is safe enough to expect that foe actors will bypass vital company resources.