From www.phonearena.com
After making a pretty hesitant start (to say the least) in the
foldable smartphone market with the
first reimagined Razr edition back in 2019 and (very) slowly getting better from there, Motorola is clearly gearing up to bring out the big guns in the fight for industry supremacy against Samsung, as well as Huawei, Oppo, and soon enough, Google and
We've known for a while that there are
two different Razr models scheduled for an announcement in the near future, with the higher-end variant going straight for the Galaxy Z Flip 4's jugular by sporting
a "bigger than big" cover screen and a "Lite" device likely to beat its direct rivals on retail pricing.
A head turner with a small but handy secondary display
These are without a question the real deal, mind you, revealing a vegan leather finish borrowed from last year's undeniably beautiful
Edge 30 Fusion and the similarly eye-catching
Edge 40 unveiled just last week.
This is clearly one of the ways Motorola aims to make its next-gen foldables stand out from the hugely popular
Z Flip 4 and the upcoming
Z Flip 5, with the three Razr 40 color options depicted today also contributing to the wow factor and magnetism of this potentially inexpensive bad boy.
While the
Razr (2022) only comes in a single (and rather boring) Satin Black hue, the Razr 40 "Lite" will apparently allow its buyers to choose from olive green, purple, and cream flavors (at the very least), each one of those three being more visually appealing than the others.
Unfortunately, all of the phone's specifications are still under wraps, although it's obvious that the secondary panel will be a lot smaller than what the
Razr (2022) offers and that there are two (mysterious) rear-facing cameras, as well as a single selfie shooter housed in a tiny centered hole punch.
So many questions, so few answers (for now)
The primary foldable screen looks to be sporting rather thick bezels all around it, and much like the small display on the
Galaxy Z Flip 4's cover, the Razr 40's second screen will evidently be able to show various notifications, as well as the date and time, weather information, incoming calls, battery status, calendar events, and many other useful things without you having to constantly flip open the handset.
The undoubtedly improved hinge over what early Razr generations had to offer will support folding at different angles for different usage modes, including taking selfies with minimal effort and maximum clarity.
Motorola also seems to be promoting some degree of water resistance in these leaked pictures, as well as a side-mounted fingerprint scanner.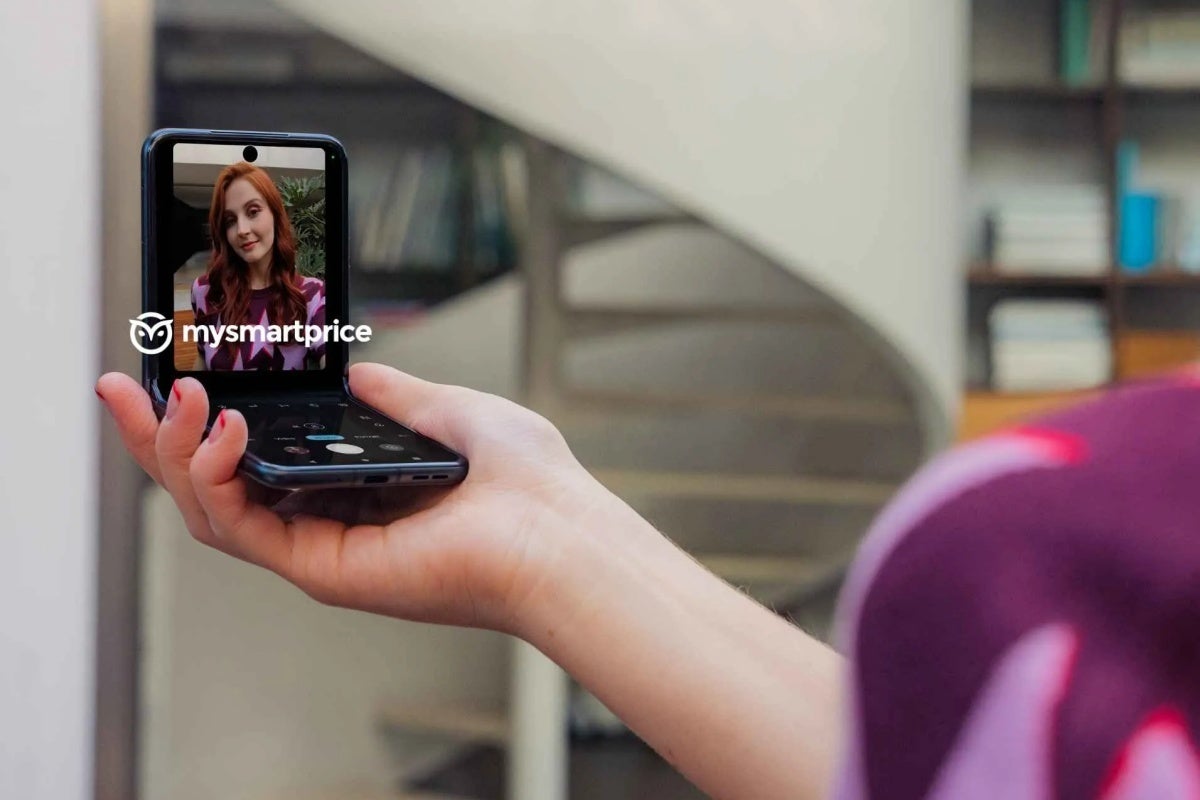 All pricing and availability details remain up in the air, and with such a gorgeous design, we're afraid Motorola will either charge more than many of us expect for the
"affordable" Razr 40 or cut some serious corners in the processing power, camera skills, and/or battery capacity departments.
There are also no words yet on where and when this phone will be officially released, with a formal announcement alongside the
Razr 40 Ultra being
likely to take place in Madrid on June 1. If the Razr 40 were to come to the US, something tells us it will do so under a different name. Most likely, the Motorola Razr (2023). Watch out for that, and of course, if you're interested in foldable devices in general, don't forget to tune in to Google I/O later today for the highly anticipated
Pixel Fold debut.
The post Leaked promo images showcase Motorola's affordable Razr 40 foldable in three gorgeous colors first appeared on www.phonearena.com
In many places around the world, horse races are an attraction that a lot of people love to watch. With the fast-paced action and thrill that each game provides, it is no longer surprising to know that millions of fans have grown fond of it.