From www.slashgear.com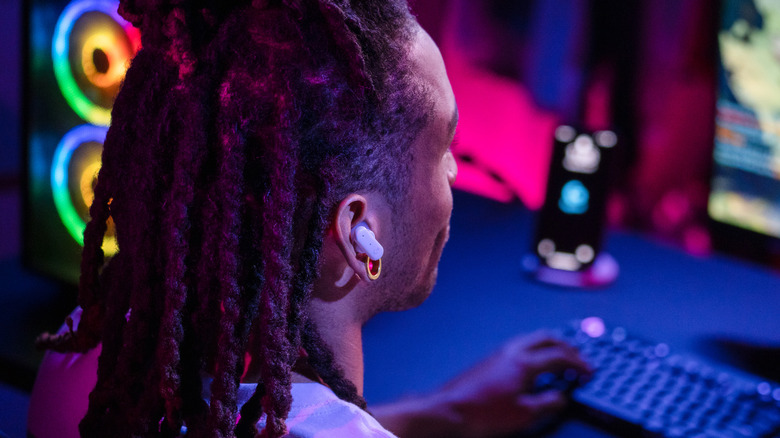 Logitech
By S.G. Howe/Sept. 21, 2022 12:00 pm EDT
Logitech G, a Logitech brand specializing in gaming gear and technology, will shake up the gaming audio field with its G FITS True Wireless Gaming Earbuds, announced today, September 21. The earbuds, retailed at $229.99, are reported to mold to the wearer's ears in no longer than one minute with the manufacturer's Lightform technology, an approach that uses LEDs to harden the earbuds' gel tips for a custom fit to the wearer's unique ear contour. The mold's seal prevents instability and noise leaking, Logitech G states. The lights are reportedly triggered through the Logitech G FITS mobile app. 
"This is the industry's first custom-fit earbud for gaming," says Ujesh Desai, Logitech Gaming vice president and general manager. "Simply press a button, and our Lightform technology will give you a bud that molds perfectly in your ear. We combine this with our Lightspeed wireless dongle to give you a wireless earbud with true gaming-grade performance."
G FITS touts pro-level performance and comfort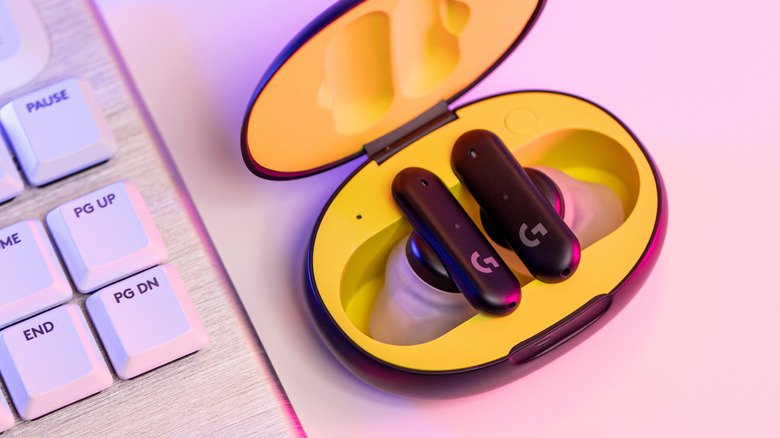 Logitech
High-performance audio, passive noise cancellation, unwavering connectivity, and seven hours of listening time battery life are among the features promised of the G FITS, according to a Logitech G press release. Built-in beamforming microphones are claimed to offer clear communication, and users will experience sound engineering optimized specifically for first-person shooter and role-playing games, as well as podcasts and bass boosts. Further, the earbuds' EQ can be custom-tailored to the user's preferred settings through the mobile app.
Lightspeed wireless appears for the first time in earbuds with the G FITS, giving users easy pro-grade wireless connection to PC (Windows 10 or later), Mac (macOS X 10.14 or later), PlayStations 4 and 5, docked Nintendo Switch consoles, and Android devices via a USB-A or USB-C cable. The G FITS can also connect to devices with Bluetooth connectivity.
The earbuds come in black and white color options and are expected to be available through Logitech G directly and at select North American retailers starting next month. The G FITS will be unveiled at today's Logitech's Logi Play event.
You can read the original article here
In many places around the world, horse races are an attraction that a lot of people love to watch. With the fast-paced action and thrill that each game provides, it is no longer surprising to know that millions of fans have grown fond of it.
Cybersecurity threats have become vast and more sophisticated. The rate of malware attacks and malicious activity counts within seconds despite the size or sector the organization belongs to — no one is safe enough to expect that foe actors will bypass vital company resources.