From www.techradar.com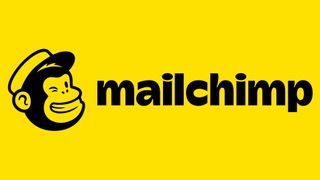 (Image credit: Mailchimp)
Top email marketing firm MailChimp has suffered a data breach after hackers managed to steal login credentials from its employees.
The company confirmed the news in a notification sent out to affected customers, noting that threat actors pulled off a successful social engineering attack against its employees and contractors, giving them access to internal customer support and account administration tools.
MailChimp said it spotted the suspicious activity on January 11, and quickly suspended access to the affected accounts.
More than a hundred victims
"After we identified evidence of an unauthorized actor, we temporarily suspended account access for Mailchimp accounts where we detected suspicious activity to protect our users' data," the company said in the announcement. "We notified the primary contacts for all affected accounts on January 12, less than 24 hours after initial discovery."
Further investigation uncovered that a total of 133 customers were affected by the breach, including a popular WordPress plugin, WooCommerce eCommerce.
WooCommerce sent out a warning to its users, saying while names, store URLs, addresses, and email addresses were most likely accessed, payment data, passwords, or other sensitive data were not. The company also said there is no evidence at the moment that the attackers are using the obtained information. Still, this type of data rarely doesn't get utilized, as it's a powerful weapon in phishing attacks, business email compromise attacks, and other identity theft (opens in new tab) attacks.
This is not the first time MailChimp's filled headlines for all the wrong reasons. In April 2022, the company announced a data breach, with attackers getting away with more than a hundred mailing lists. The mailing lists were later used to target people with phishing attacks, in an attempt to steal their money and cryptocurrency holdings.
With the stolen credentials, the attackers accessed 319 MailChimp accounts and exported "audience data", including mailing lists from 102 customer accounts.
They also accessed API keys (now defunct) from an unknown number of customers. With the keys, the attackers can create custom email campaigns and send them to mailing lists without accessing the MailChimp customer portal.
One of the companies whose customers were targeted with a phishing attack was hardware crypto wallet company Trezor.
Via: BleepingComputer (opens in new tab)
The post Mailchimp suffers another major data breach following employee hack first appeared on www.techradar.com
In many places around the world, horse races are an attraction that a lot of people love to watch. With the fast-paced action and thrill that each game provides, it is no longer surprising to know that millions of fans have grown fond of it.
Cybersecurity threats have become vast and more sophisticated. The rate of malware attacks and malicious activity counts within seconds despite the size or sector the organization belongs to — no one is safe enough to expect that foe actors will bypass vital company resources.