From www.imore.com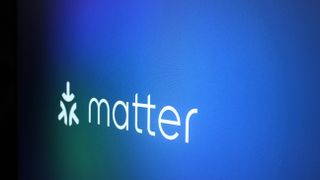 (Image credit: Future / iMore / Stephen Warwick)
Matter is great – make no doubt about it. You can hook up all kinds of different smart home standards so that they work together with each other in one smart home setup, linking together the systems from Apple, Google, Samsung, and Amazon. There is one key weakness, however: and that is device types.
At the moment, there are some key device types, like security cameras, that simply aren't supported by the Matter standard. Has this been fixed in the latest update?
No.
Just little bits and bobs
Matter's launch may have been explosive, but the last few months of its existence have been a little slower. Amazon has only just started to support Matter with its devices, and Google has been similarly snail-like in picking up the standard. This latest update doesn't bring Matter as far forward as some might like, either.
Instead of adding any new products, or device support, the new Matter update instead looks to fix some bugs and niggles. The CSA press release tells us a little more, whilst also saying not very much. "Matter 1.1 creates an improved path forward for developers, and new user experiences, preparing us for the next leg of Matter's journey," says the release – meaning the possibility of new devices in the future, rather than right now.
Hopefully, there will be more device support to come, as well as more device types – because, at the moment, there is a massive, security camera-shaped hole in the Matter library, missing one of the most important parts of the smart home ecosystem.
Until there's more news as to new stuff added, we'll have to make do with the few HomeKit-enabled security cameras. Apple might also announce more HomeKit devices at WWDC 2023 in a few weeks as well – maybe even something about increased Matter support with its most popular devices.
The post Matter update 1.1 does… not very much first appeared on www.imore.com
In many places around the world, horse races are an attraction that a lot of people love to watch. With the fast-paced action and thrill that each game provides, it is no longer surprising to know that millions of fans have grown fond of it.