From www.laptopmag.com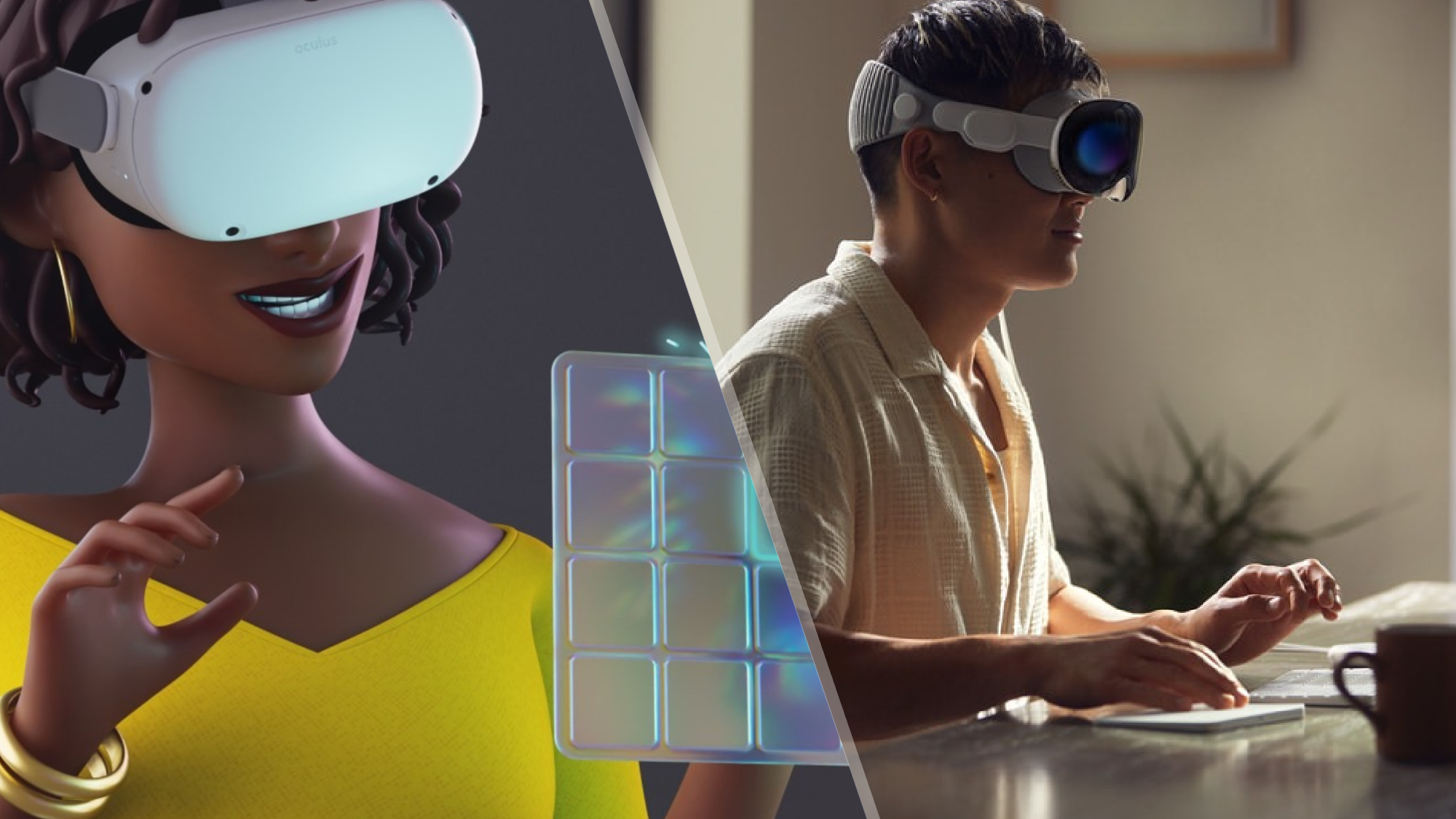 (Image credit: Meta/Apple)
Is it wild to compare the $300 Meta Quest 2 headset to the exorbitant $3,500 Apple Vision Pro? Not if Meta keeps releasing awesome updates that reduce the feature gap between the two.
In a recent blog post, Meta announced that hand tracking is getting a "major upgrade" called "Hands 2.2," which drastically improves hand responsiveness and zippiness.
Quest 2 update brings it closer to Apple Vision Pro
For those who are not familiar with the Meta Quest 2, it comes with a pair of controllers, but you can also navigate the UI with your fingers. There are some games that support hand-tracking, too, but it can be a little janky.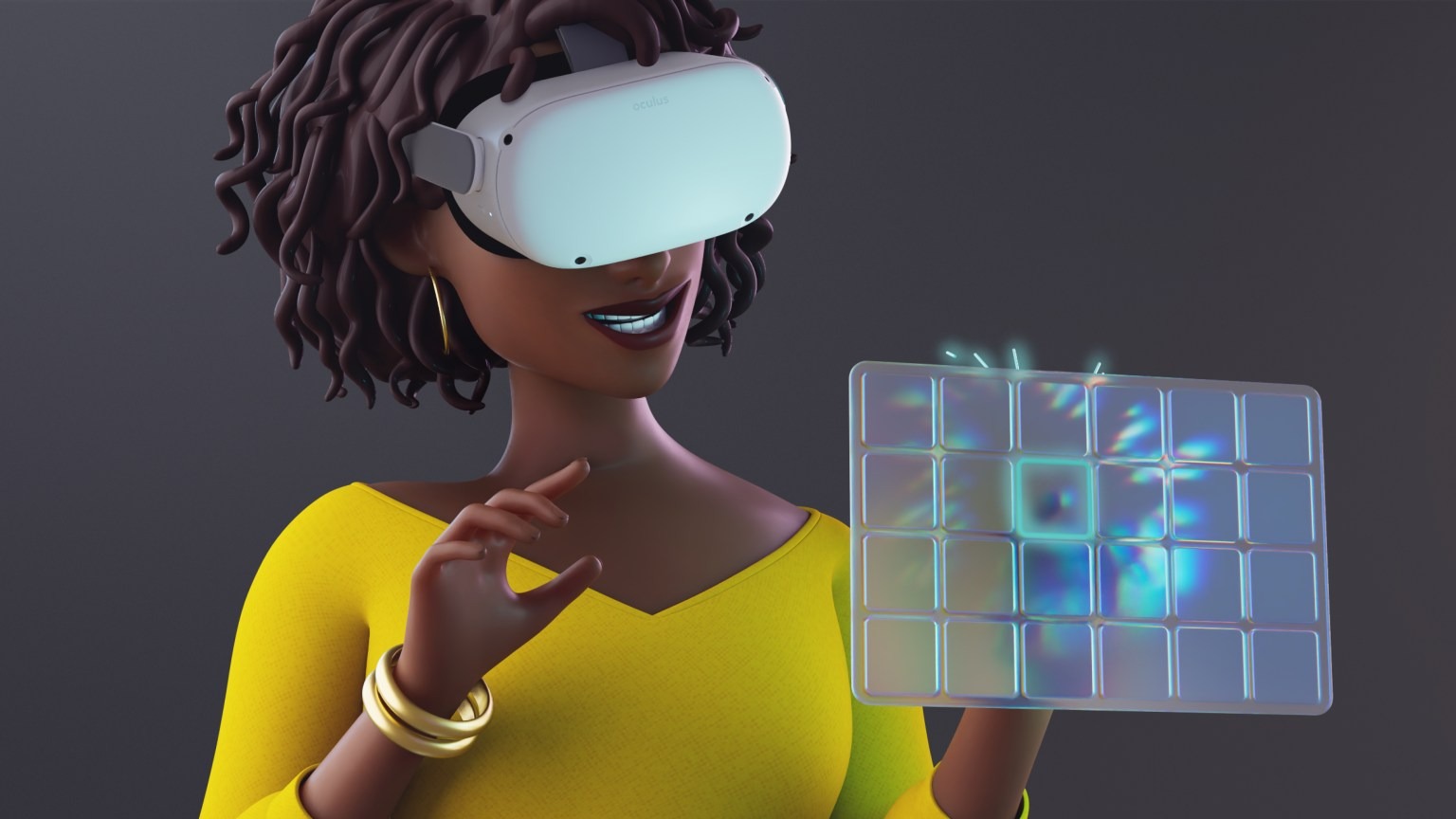 The Apple Vision Pro, on the other hand, reportedly has seamless, smooth hand tracking that can pick up on your most subtle hand gestures, according to journalists and tech influencers who were lucky enough to try it on.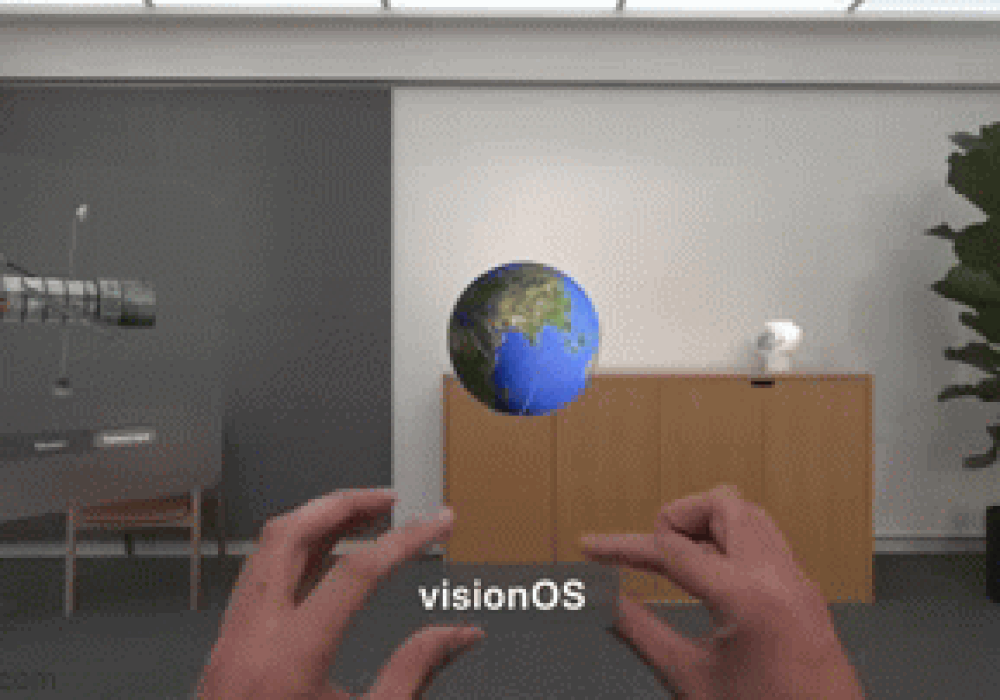 Similar to the Apple Vision Pro, you can use pinching gestures to make in-VR selections. However, with the debut of Hands 2.2, Meta claims that it managed to make hand tracking a whopping 75% faster. The social media giant also claims that it reduced latency by 40%.
But wait, there's more. For apps that require ultra-fast responses (e.g., fitness and rhythm games), you can toggle on a mode called Fast Motion Mode, which makes fast-paced games even more zippier than before.
Hands 2.2 is also coming to the Quest Pro. All you need to do to enjoy the new hands tracking update in all of its glory is update your headset to v56.
If the Quest 2 is getting all of these cool new goodies, we can't wait to see what Meta has in store for the Quest 3. The next Meta Connect is poised to stream on Sept. 27.
Back to Ultrabook Laptops
Load more deals
[ For more curated tech news, check out the main news page here]
The post Meta Quest 2 users get a taste of the Apple Vision Pro with this huge new update first appeared on www.laptopmag.com