From www.pocket-lint.com
Some lucky person got their hands on the Meta Quest 3, and they showed off the hardware.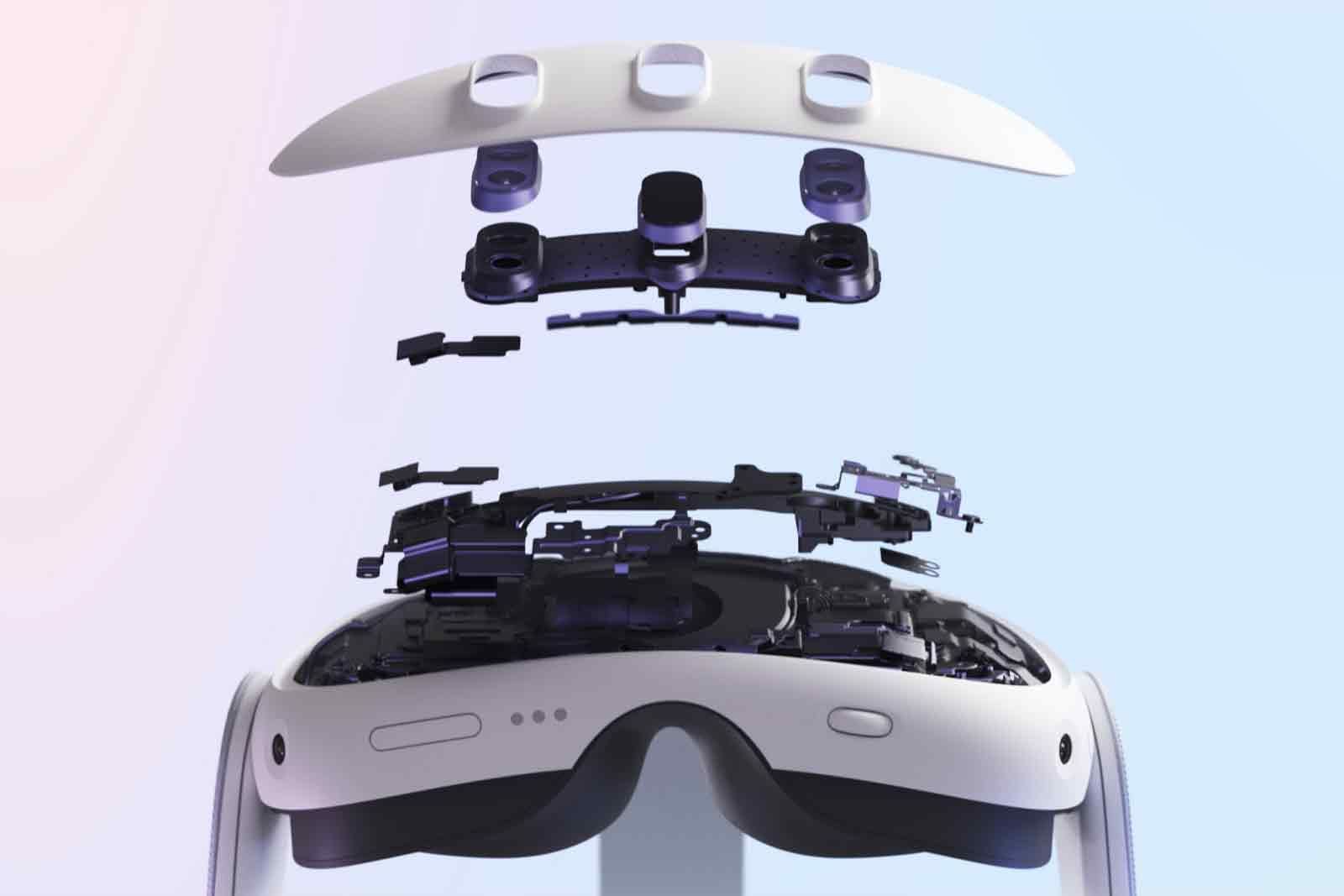 Meta
Key Takeaways
The upcoming Meta Quest 3 headset is 40% thinner than the Quest 2, which is a significant selling point for the new version.
The Quest 3 features ringless controllers, a departure from the previous design, resembling the Meta Quest Pro controller.
The Quest 3 includes a soft silicone face pad and a cloth strap, although users may prefer to purchase a third-party strap for better comfort and stability. Overall, the Quest 3 solidifies Meta's position as a wireless VR technology leader.
The $500 Meta Quest 3 is set to be officially shown off in about a month, but a lucky leaker appears to have gotten their hands on the headset ahead of launch. An X/Twitter user known as VR Panda Alex From CHN posted a full video of themselves pulling the virtual reality headset from its box, revealing the experience we'll get to enjoy when the headset arrives.
Perhaps most exciting is how much thinner the Quest 3 is than the Quest 2. We already knew it would be 40 per cent thinner based on the original announcement of the hardware, but it's nice to see the difference in motion. When you see the headset in hand, you really get a feel for the smaller form factor, which could end up being one of the main selling points for the newest version of the wireless VR headset.
The ringless controllers are the other noticeable change to the headset, as you can clearly see in the video. They still have a round area for the face buttons, but the giant movement-sensing rings are no longer part of the controller's design. It's a massive departure from the look and feel we've grown accustomed to on Meta Quest hardware, but it falls in line with the look and feel of the latest Meta Quest Pro controllers.
We can also see a soft and comfortable silicone face pad. There also appears to be a cloth strap on the back of the headset, which means people who use it for extended periods will probably want to pick up a third-party strap to create a more comfortable and stable feel.
While the video doesn't reveal much new, seeing the new headset in action is fun. Of course, you might wonder what's different from the Quest 2 to the Quest 3. There are some notable upgrades, but the new headset doesn't appear to reinvent the wheel. Either way, the Quest 3 looks like it could cement Meta's position as a leader in wireless VR technology.
[ For more curated tech news, check out the main news page here]
The post Meta Quest 3 launch excitement builds with this latest unboxing leak first appeared on www.pocket-lint.com