From bgr.com
It's been three years since the original Microsoft Surface Duo was released, giving us the first taste of a Microsoft-made foldable tablet. Released in September 2020, the device has now reached the end of its support life, with Microsoft officially sentencing the tablet to death after receiving just two Android software updates.
This particular support end hasn't been unknown. In fact, we already know when to expect Microsoft to cut ties with the Surface Duo 2 as well, the company's follow-up to the original. The Duo 2 launched in October of 2021 and is only set to receive software support until October of 2024.
Of course, Surface Duo users can continue to make use of their tablet despite it officially reaching its end of life. The important thing to remember here is that Microsoft won't be pushing additional support updates or Android updates for the tablet, which could see more issues cropping up in the coming months.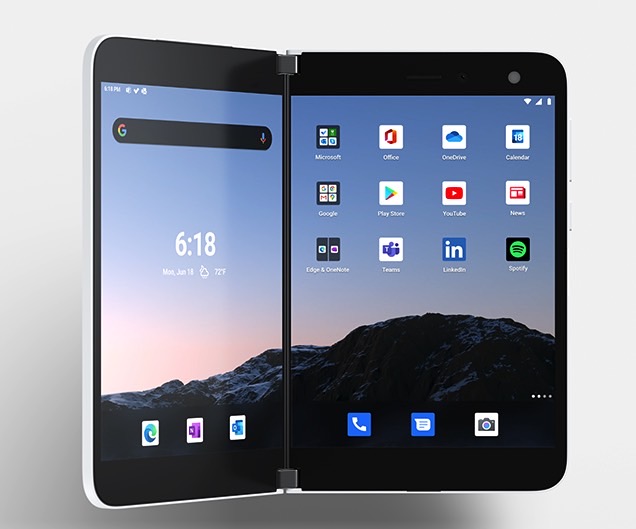 This end of support isn't exactly a huge deal, though, as Microsoft hasn't released anything new for the Surface Duo in months, so it's ultimately just a final nail in the top of a coffin that has already been in the ground for a few months now.
As I noted above, the Surface Duo only ever received two major operating system updates before its death. This is just shy of the usual three years of updates we see most smartphones receive and two years shy of the extended four to five years of support that we're seeing other companies offer.
With the Surface Duo 2 already slated to see its software death in October of 2024, the current state of the Duo lineup isn't ideal by any means. Top that with the fact that the Surface Duo 2 isn't even available for sale at any major retailers, and this niche design already seems destined for the garbage bin.

Josh Hawkins has been writing for over a decade, covering science, gaming, and tech culture. He also is a top-rated product reviewer with experience in extensively researched product comparisons, headphones, and gaming devices.
Whenever he isn't busy writing about tech or gadgets, he can usually be found enjoying a new world in a video game, or tinkering with something on his computer.
[ For more curated tech news, check out the main news page here]
The post Microsoft is killing the Surface Duo after just 3 years first appeared on bgr.com