From www.laptopmag.com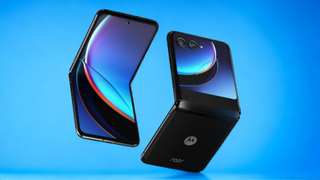 (Image credit: Laptop Mag / Rael Hornby)
"To be the man, you've got to beat the man" — wise words from my childhood hero Ric Flair, words that no doubt make an appearance on the whiteboards of foldable smartphone engineering departments the world over. Thanks to Samsung's dominance with the Galaxy Z Flip 4, we know who the man in question is. However, thanks to the Motorola Razr 40 Ultra, the competition for that top spot just got red hot.
The Motorola Razr 40 Ultra, set to be marketed in the US as the Razr+, is the latest foldable revival of the original flip phone sensation that took the world by storm back in 2004. However, this isn't some nostalgia-laden gimmick designed to cash in on today's foldable frenzy. In fact, it might be one of the best smartphones of 2023 — and we've got our hands on its likely specs, price, and potential launch date.
Motorola Razr 40 Ultra / Razr+ overview
Ever-reliable tipster SnoopyTech has revealed the details of Motorola's upcoming foldable phone, and it looks to be something very special indeed. This year's Razr 40 Ultra / Razr+ could shake the foldable hierarchy up considerably with its stunning design and powerful specs, and will surely be putting the competition on high alert.
We've already covered the Motorola Razr 40 Ultra's incredible-looking cover screen before, but it remains one of the key identifiers of the foldable when it comes to its overall design.
The external 3.6-inch, 60Hz touchscreen display features a 1066 x 1056 resolution and looks jaw-dropping from what we've seen so far. The cover display also includes three cutouts, one for the 12MP main camera, one for the 13MP ultra-wide angle camera, and a smaller third for the accompanying flash.
Open the Motorola Razr 40 Ultra / Razr+ and you'll be greeted by a dazzling 6.9-inch, FHD+, silky-smooth 165Hz pOLED display that features a single punch hole housing a 32MP selfie camera. All of which is powered by a Snapdragon 8+ Gen 1 processor with 8GB of RAM and 256GB of storage.
Keeping things powered is a 33W fast-charge, 3,800 mAh battery, and keeping things safe is an IP52 certification protecting against dust and water spray less than 15 degrees from vertical.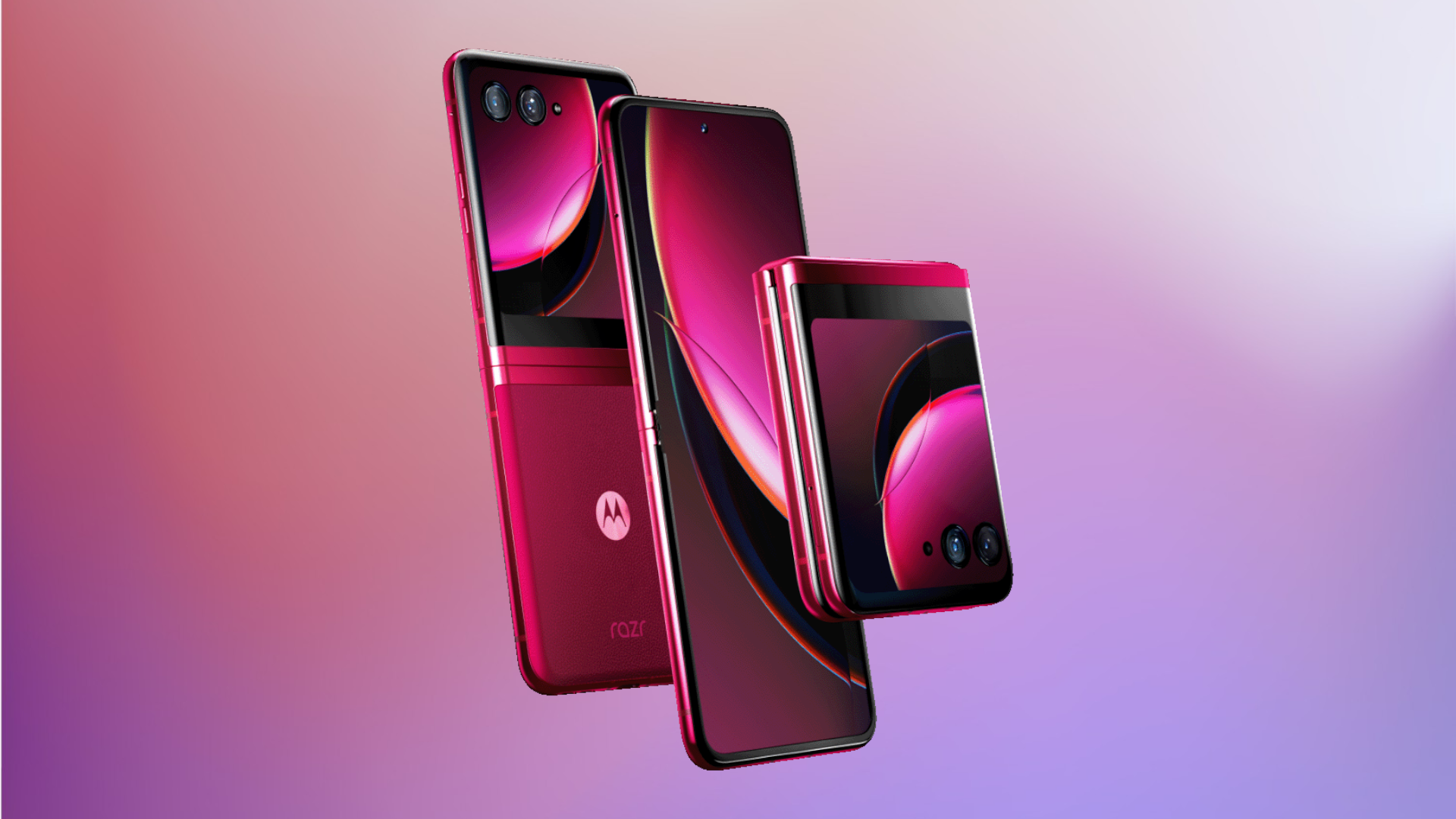 Motorola Razr 40 Ultra / Razr+ specs (rumored)
Swipe to scroll horizontally
| | |
| --- | --- |
| Processor | Snapdragon 8+ Gen 1 |
| Operating System | Android 13 |
| RAM | 8GB |
| Storage | 256GB |
| Display (Main) | 6.9-inch pOLED touchscreen, 1080 x 2400-pixel @ 165Hz |
| Display (Cover) | 3.6-inch touchscreen, 1066 x 1056-pixel @ 60Hz |
| Rear camera(s) | 12MP main (ƒ/1.5), 13MP ultra wide-angle |
| Selfie camera | 32MP |
| Battery | 3,800 mAh, 33W fast-charge |
| Protection | IP52 water and dust resistance |
Motorola Razr 40 Ultra / Razr+ price
From the same source, it's suggested that the Motorola Razr 40 Ultra with 8GB of RAM and 256GB of storage could go on sale in Europe for around €1169, which is a small but noticeable drop from the €1,199 launch price of the Motorola Razr (2022).
While pricing has yet to be reported on or officially confirmed for North America and Europe, a recent report from 91Mobiles indicates that the launch price of the Razr+ in America could be around $1000.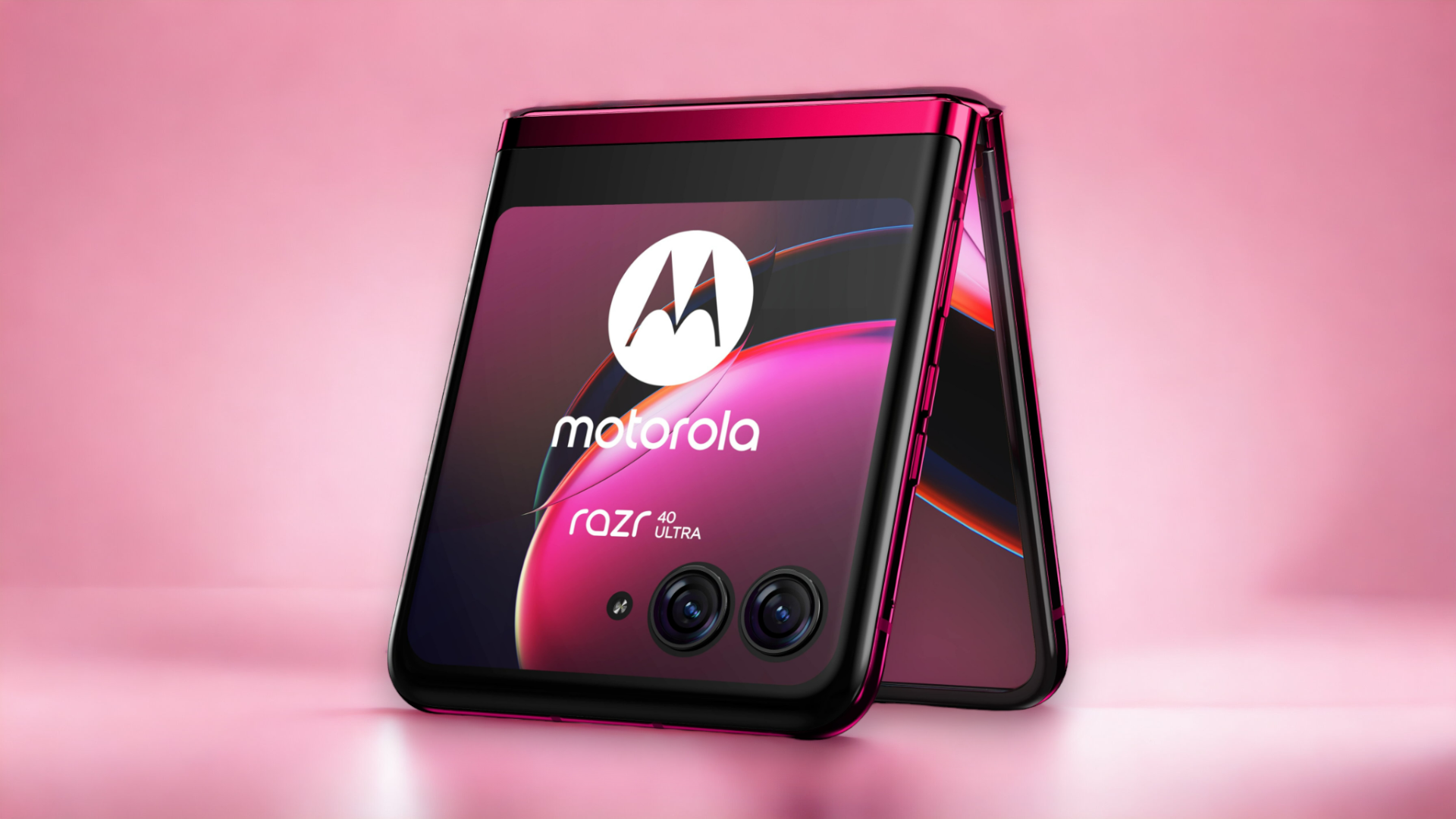 Motorola Razr 40 Ultra / Razr+ release date
A recent tweet from Motorola has seemingly confirmed that the release date isn't too far off with the Lenovo subsidiary highlighting the date to "flip the script" as June 1, 2023. While no direct mention of the Razr product can be found in the tweet or accompanying video, this announcement does line up with a CNBC report from earlier in May that saw Lenovo CEO Yang Yuanqing confirm that new Motorola Razr devices would be released "very soon."
Flip the script. June 1. pic.twitter.com/gOhSmzhGzLMay 16, 2023
See more
Outlook
Smartphone fans will no doubt be excited to hear of Motorola's latest offering — and rightfully so. The Razr 40 Ultra / Razr+ looks to be a formidable foldable and a great alternative when it comes to Samsung's Galaxy Z Flip series of devices.
Motorola will certainly have more to share at the slated June 1 announcement — including official prices and availability. So, be sure to check back with Laptop Mag often for the latest news on the Motorola Razr 40 Ultra / Razr+ as it unfolds.
The post Motorola Razr 40 Ultra: the flip that won't flop — Razr+ leaked specs, price, and launch date first appeared on www.laptopmag.com
In many places around the world, horse races are an attraction that a lot of people love to watch. With the fast-paced action and thrill that each game provides, it is no longer surprising to know that millions of fans have grown fond of it.