From www.pocket-lint.com
With Motorola's next Razr devices right around the corner, we put the two rumoured devices head-to-head to find out their differences.
Mysmartprice

Motorola Razr 40

The Motorola Razr 40, which has also been referred to as the Razr Lite, is expected to be introduced as a more affordable alternative to Motorola's flagship 2023 flip phone. It has a significantly smaller outer display, but otherwise could be quite similar.

@EvLeaks

Motorola Razr 40 Ultra

The Motorola Razr 40 Ultra is the true successor to the 2022 Razr. It has the biggest outer display we've seen so far. So large, in fact, that it even encircles the rear cameras. Most of the specs are still undefined at this stage, but it certainly looks the part.
All the rumours are pointing towards Motorola unveiling two new Razr flip phones at its launch event on June 1 2023.
Internationally, they'll be dubbed the Razr 40 and Razr 40 Ultra, however, the Ultra model is expected to launch in the US as the Motorola Razr+. This makes things a little confusing, but since we're not sure if the cheaper model will get a US launch, we'll be using the global naming scheme for the purposes of this article.
Since these phones haven't been officially unveiled yet, we're relying on leaks and rumours for our information. This means you can expect a few inaccuracies, but we should still be able to give you a good idea of what to expect when these handsets arrive.
Specs, price and availability
The Razr 40 and Razr 40 Ultra are likely to be announced on June 1 2023. Motorola shared a teaser video on Twitter that shows two flip phones in silhouette, hinting that we can expect the new devices to be unveiled on this date.
We don't know when they'll hit retail just yet, nor do we have confirmed pricing. However, a recent leak suggests that the Razr 40 Ultra will retail for around $1,000 – which would put it right up against the Samsung Galaxy Z Flip 4.
If this is the case, we'd expect the Razr 40 to undercut or match the Oppo Find N2 Flip, which goes for £849 in the UK – but time will tell if that proves to be the case.
As we mentioned, other leaks have said that the Razr 40 Ultra will launch as the Motorola Razr+ in the US. We haven't heard anything about the Razr 40 launching stateside, though, so it might only be the flagship that's available to American customers.
| | Motorola Razr 40 | Motorola Razr 40 Ultra |
| --- | --- | --- |
| SoC | Snapdragon 8+ Gen 1 | Sanpdragon 8+ Gen 1 |
| Display | 6.67-inch inner, small outer screen | 6.67-inch inner, 3.5-inch outer |
| Battery | unknown | 3640 mAh |
| Front camera | Punch-hole unknown | 32MP |
| Rear cameras | Dual unknown | 12MP + 13MP |
| Colors | Olive Green, Purple and Cream | Barberry, Black and Blue |
| Charging | unknown | 33W wired |
Design and displays
Most of the information that we have currently centres around the design of these two handsets, and it's very possible that this will be the largest differentiator.
The Razr 40 Ultra has a striking outer display that encircles the rear cameras. It's the largest outer display we've seen on a flip phone and the first time we've seen such a large punch-hole cutout. It's a very unique and exciting look.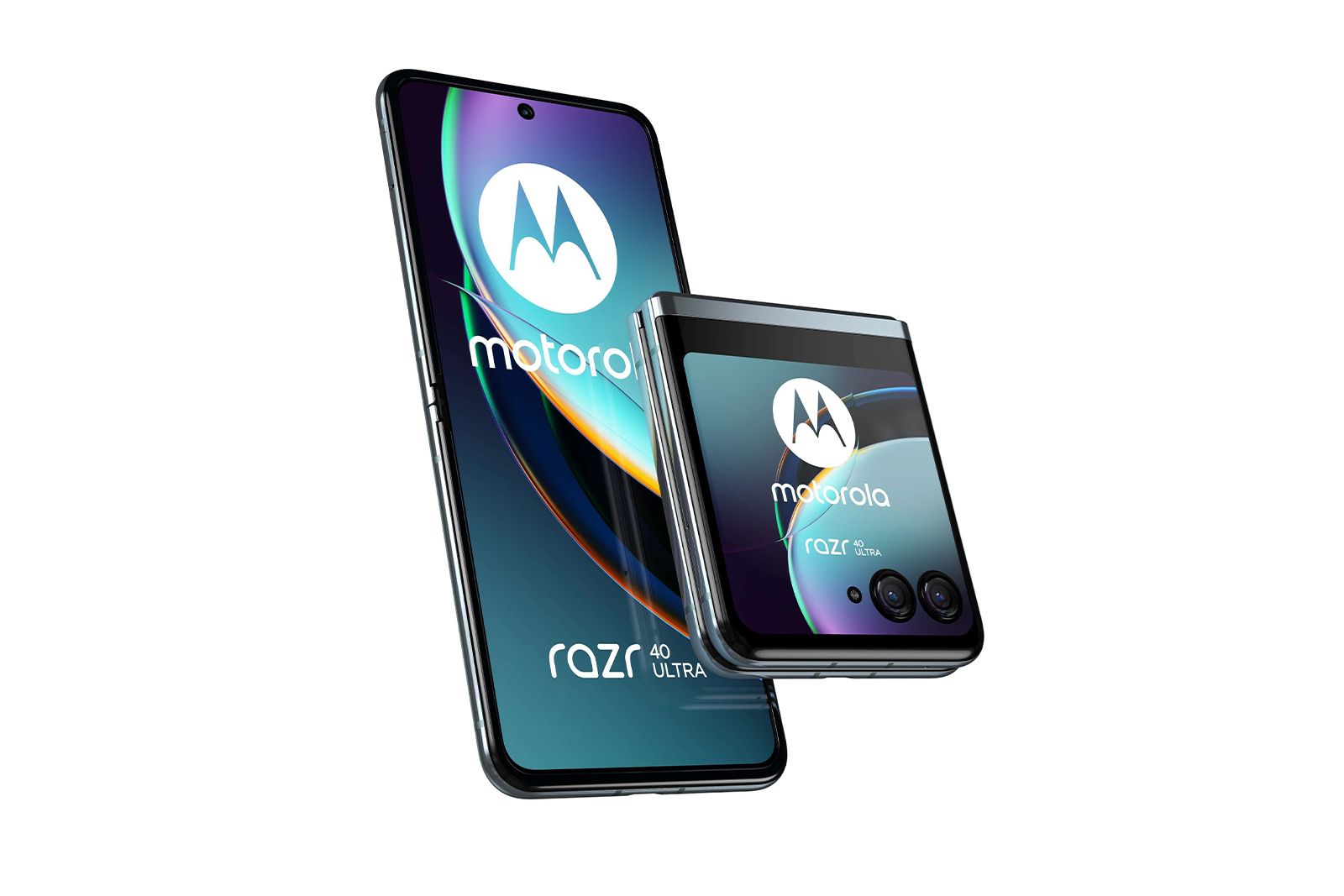 EvLeaks
The Razr 40 is more subdued by comparison, only featuring a small outer display. We're not sure on the exact dimensions of this screen, but it looks to be similar to the one found on the Galaxy Z Flip 4.
The inner folding displays are expected to be the same size on both devices, measuring at 6.67 inches, just like the Razr 2022. We're not sure of the exact specifications, but since the 2022 model boasts a 144Hz refresh rate, we'd expect the same, if not better.
The Razr 40 Ultra will be available in Barberry, Black and Blue colourways – with Barberry being a bold pink colourway. The phone appears to have a similar construction to the 2022 Razr, with a matte glass back on the lower portion, and a glossy finish over the outer display.
The Razr 40 looks a bit different, it has a vegan leather finish covering the exterior of the device. It's an attractive design, and it will be available in Olive Green, Purple and Cream options.
Hardware
When it comes to the hardware, the details are a little hazier. There has been a Geekbench leak that says we can expect a Qualcomm Snapdragon 8+ Gen 1 chipset and 8GB of RAM on the Razr 40 Ultra – which is the same configuration that we saw on the Razr 2022.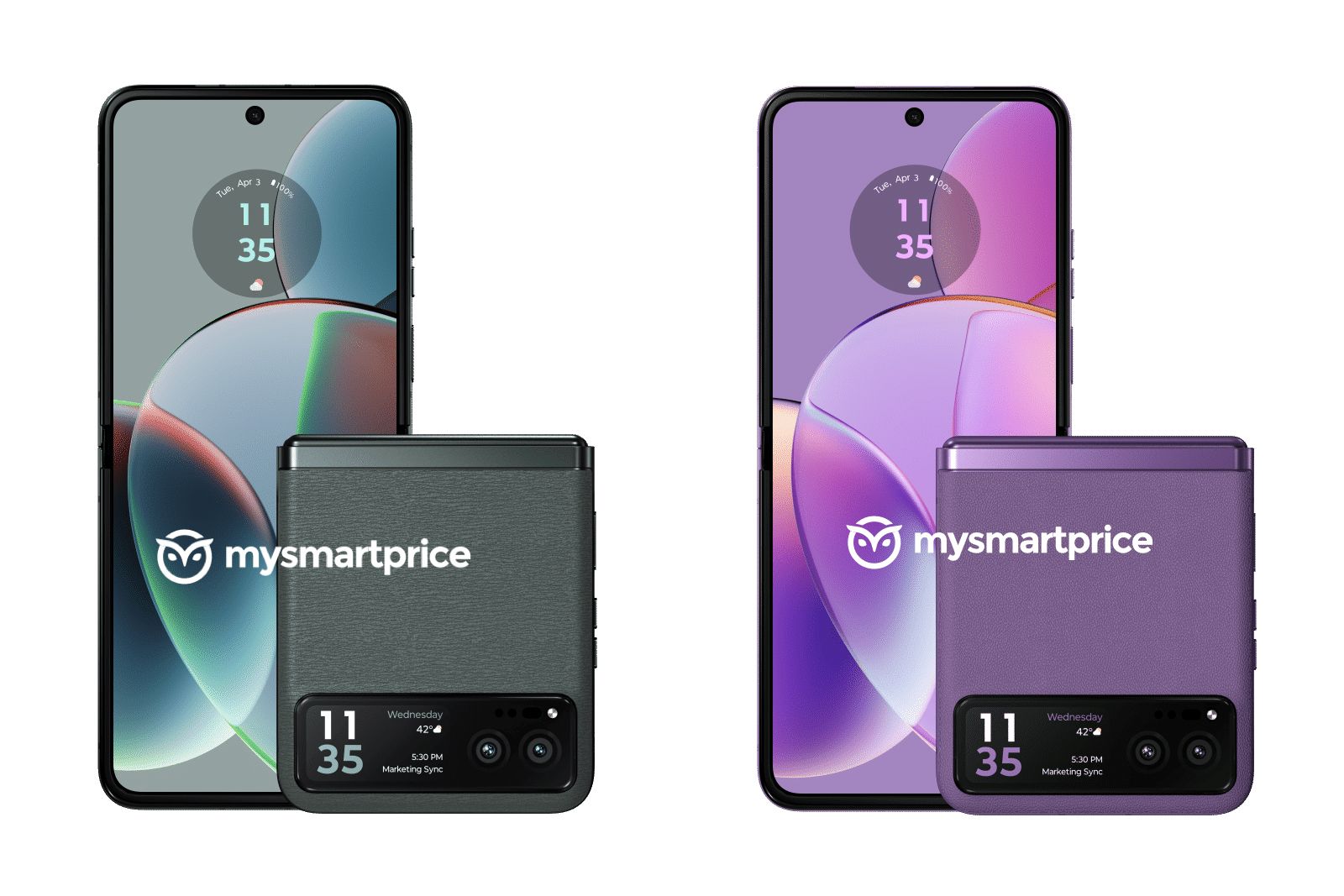 Mysmartprice
It's the best information we have to go on at the moment, but we'd be a bit surprised if this turns out to be the case. We'd expect, given the release window, to see a Snapdragon 8 Gen 2 instead.
We think it's quite likely that the Razr 40 and Razr 40 Ultra will share the same SoC, only being differentiated by their memory and storage options, as well as the size of the exterior display.
Cameras
So far, almost all the rumours and leaks about cameras have focused on the Razr 40 Ultra, and it doesn't sound like we'll be getting a huge upgrade over the 2022 model, at least in terms of megapixels.
Supposedly, the Razr 40 Ultra will feature a 12MP main camera and a 13MP ultra-wide, along with a 32MP selfie snapper. This is a puzzling one, as the Razr 2022 had a 50MP main shooter – so at least in terms of resolution, the new model could be a downgrade.
However, as we've learned many times, the megapixel count isn't everything. Often it's better to have fewer, larger, pixels as it will help with low-light performance and won't have to rely on pixel binning.
Of course, this could prove to be a false rumour, too.
Conclusion
At this stage, there are too many unknowns for us to definitively say which model is best to go for. It seems plausible that the primary difference between these devices will be the size of the outer display.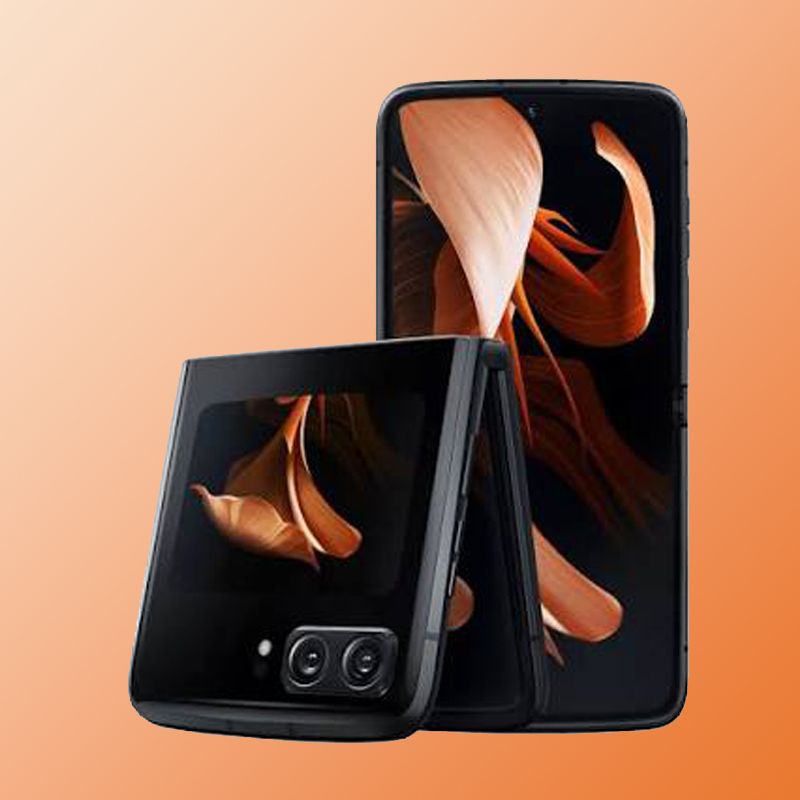 Motorola / Pocket-lint
Motorola RAZR 2022
For its 2022 update, the Razr got some much-needed attention from Motorola. It addressed all the necessary elements, delivering a much more affordable phone with flagship power and a great display.
However, the question remains as to what you'll be able to do with this larger exterior display. Currently, the exterior screen has been slightly underutilized on flip phones, and that's true across all of the manufacturers. Of course, a bigger screen means more notifications, at the very least.
So, while a bigger display certainly looks cooler, if it proves to be the difference between to the models, then we hope it can do some useful things. Otherwise, it might make more sense to go with the cheaper model.
The post Motorola Razr 40 vs Razr 40 Ultra: What's the rumoured difference? first appeared on www.pocket-lint.com
In many places around the world, horse races are an attraction that a lot of people love to watch. With the fast-paced action and thrill that each game provides, it is no longer surprising to know that millions of fans have grown fond of it.