From www.gsmarena.com
MediaTek will unveil the Dimensity 9300 chipset on November 6 at 19:00 local China time.
The Dimensity 9300 is the flagship SoC of the chipmaker, and it will butt heads with the upcoming Exynos 2400 and the Snapdragon 8 Gen 3, which will be unveiled later today.
What stands the Dimensity apart from its peers is the CPU configuration. It has four Cortex-X4 cores instead of one. They'll reportedly be arranged in a 1+3 combination – a "prime" core running at 3.25 GHz and a cluster of three running at 2.85 GHz. The other four cores will be Cortex-A720 maxing out at 3 GHz – no Cortex-A520s in sight. The GPU will be an Arm Immortalis G720.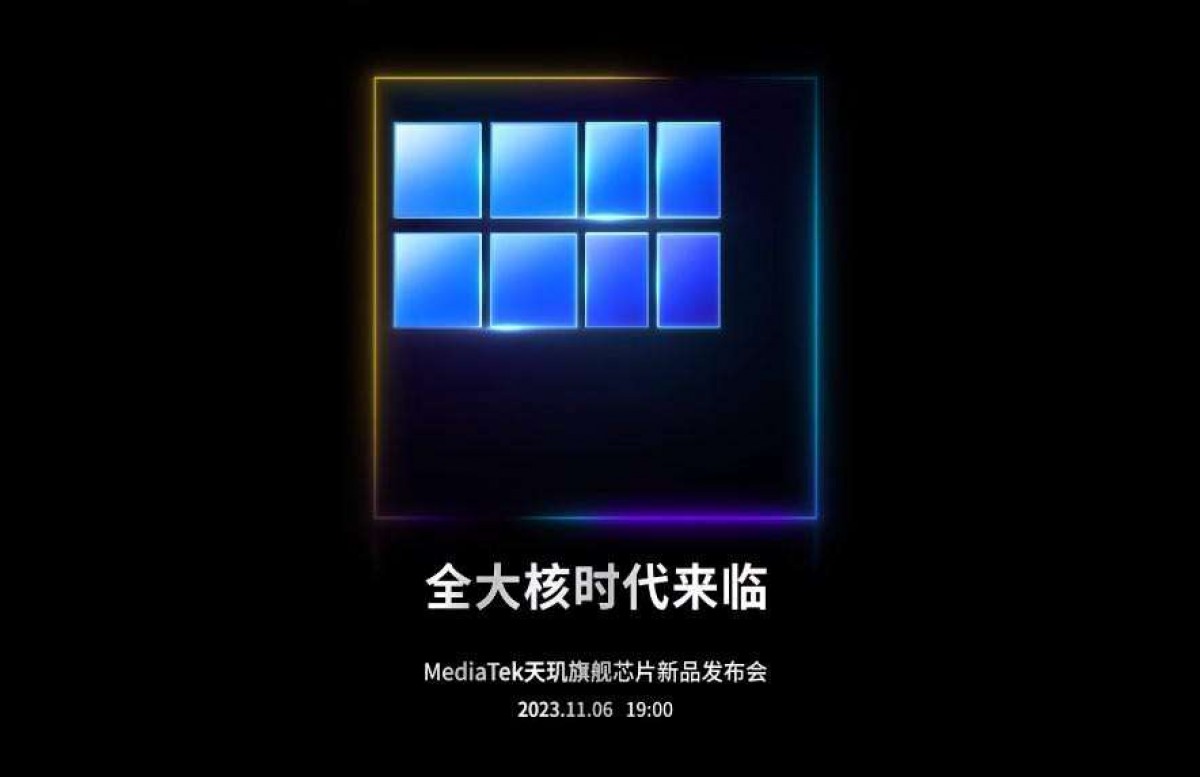 The Snapdragon 8 Gen 3 and the Exynos 2400 will only have a single Cortex-X4 core (yep, three less), making it seem like the Dinemsity 9300 should wipe the floor with its competition. But it's not that simple – the Cortex-X4 will be harder to keep cool, so, in theory, the Dimensity 9300 could throttle more easily to keep its thermals in check.
Early tests show the Dimensity 9300 topping AnTuTu after breaking past the 2,000,000 threshold. That's a 65% better CPU score and 55% GPU score than the Snapdragon 8 Gen 2.
But early benchmarks have shown the Snapdragon 8 Gen 3 to be an above 2 million-AnTuTu scorer as well, while the Exynos 2400 has a ten-core processor, potentially giving it an edge in certain tasks.
[ For more curated tech news, check out the main news page here]
The post Official: MediaTek Dimensity 9300 is coming on November 6 first appeared on www.gsmarena.com