From gsmarena.com
Google developed a common Spatial Audio framework for Android 13 that can be used by all smartphone and headset makers. OnePlus is among the first to support it with the OnePlus Buds Pro 2. The buds launched in China earlier this month and will make their global debut on February 7 alongside the new OnePlus 11 flagship.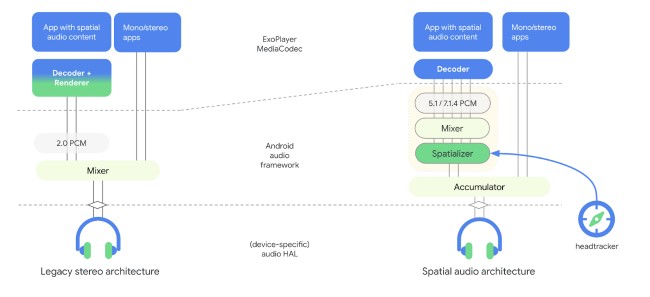 An overview of Google's Spatial audio system
Spatial audio uses head tracking built into the buds in order to simulate immersive multi-channel audio, similar to what you may have experienced in the cinema. This works best with content that has multiple sound channels – movies usually, but there are song recordings too.
And if all you have is a plain stereo file, OnePlus says it has an algorithm that will be able to "up-mix" the sound to multiple channels. Besides multimedia, games are a great application for this as it will allow you to hear the direction of in-game sounds.
The OnePlus Buds Pro 2 also support Android's audio switching tech. This allows them to connect to two devices simultaneously (e.g. your phone and a tablet) and automatically switch to the device that is playing audio, so you won't have to reach for the Bluetooth settings menu every time you switch from one device to the other.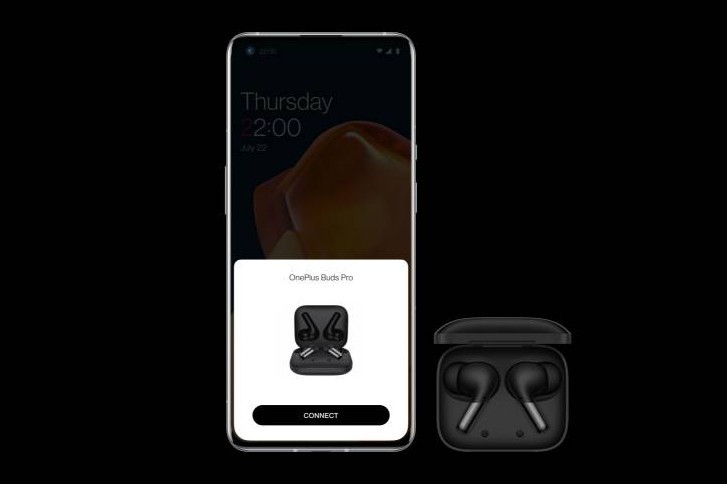 Fast Pair with the OnePlus Buds Pro
The initial setup will be quick and easy with Android's Fast Pair – basically, when you open the charging case for the first time, your phone will show a popup that allows one tap pairing. The original OnePlus Buds Pro already support audio switching and Fast Pair.
The post OnePlus Buds Pro 2 are among the first to support Android 13's Spatial Audio feature first appeared on gsmarena.com
In many places around the world, horse races are an attraction that a lot of people love to watch. With the fast-paced action and thrill that each game provides, it is no longer surprising to know that millions of fans have grown fond of it.
Cybersecurity threats have become vast and more sophisticated. The rate of malware attacks and malicious activity counts within seconds despite the size or sector the organization belongs to — no one is safe enough to expect that foe actors will bypass vital company resources.