From www.moneycontrol.com
Users can also hit the 'Notify Me' button on the product page to get update when OnePlus' first tablet goes on sale.
March 14, 2023 / 02:29 PM IST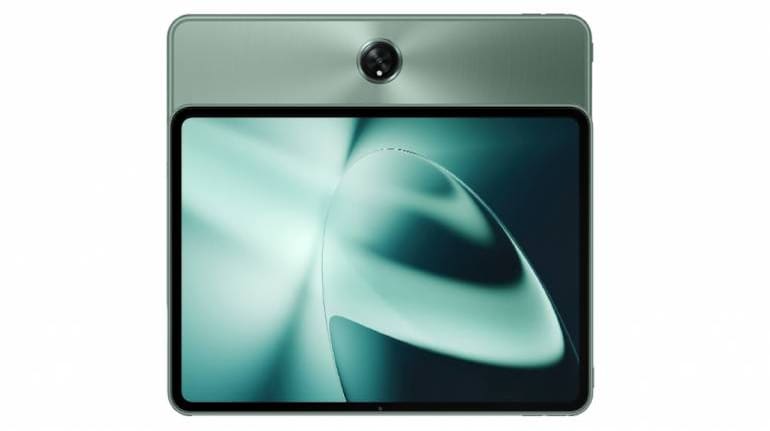 The OnePlus Pad was first unveiled globally and in India last month. OnePlus' first Android tablet featured an impressive spec sheet, although no details about pricing and availability during its launch. Now, after a long hiatus, OnePlus has finally provided details about the availability of its first Android tablet.
The OnePlus Pad pre-orders will begin from April 10, 2023. Additionally, OnePlus has also confirmed that customers who pre-order the Pad will get an "amazing gift". To pre-order the OnePlus Pad on April 10, customers will have to pay a small deposit, which will be reduced from the final cost of the OnePlus Pad at the time of purchasing.
Users can also hit the 'Notify Me' button on the product page to get update when the tablet goes on sale. Additionally, users can also participate in a contest to win the OnePlus Buds Z2 and OnePlus Pad. Considring the OnePlus was already unveiled globally, its specifications are already known.
OnePlus Pad Specifications
For performance, the OnePlus Pad uses a powerful MediaTek Dimensity 9000 SoC paired with up to 12GB of LPDDR5 RAM and up to 256GB of UFS 3.1 storage, giving it all the power you need for gaming and multitasking. The OnePlus Pad will also feature a Super Computing Platform. The OnePlus Pad packs a 9,510 mAh battery with superfast 67W SUPERVOOC charging.
The OnePlus Pad sports an 11.61-inch IPS LCD panel with a 7:5 aspect ratio and a resolution of 2800 x 2000 pixels. The panel boasts a peak brightness of 500 nits, a pixel density of 296 ppi, and a refresh rate of 144Hz. The OnePlus Pad supports HDR10+, Dolby Vision and Dolby Atmos for am immersive viewing experience. The Pad packs four stereo speakers with an Omnibearing Sound Field.
The 13 MP rear camera on the OnePlus Pad is meant for capturing pictures in landscape mode as it is placed in the centre of the tablet. Additionally, there's an 8 MP selfie camera on the front. The OnePlus Pad runs Android 13 based OxygenOS 13 out of the box, and supports Wi-Fi, 5G, 4G LTE, Bluetooth, and more. OnePlus Pad will be offered in a single Halo Green colour option.
Invite your friends and family to sign up for MC Tech 3, our daily newsletter that breaks down the biggest tech and startup stories of the day

Carlsen Martin
The post OnePlus Pad pre-order will start from April 10: All you need to know first appeared on www.moneycontrol.com
In many places around the world, horse races are an attraction that a lot of people love to watch. With the fast-paced action and thrill that each game provides, it is no longer surprising to know that millions of fans have grown fond of it.
Cybersecurity threats have become vast and more sophisticated. The rate of malware attacks and malicious activity counts within seconds despite the size or sector the organization belongs to — no one is safe enough to expect that foe actors will bypass vital company resources.