From www.pocket-lint.com
Rumours are circulating that suggest OnePlus will be the next brand to get into the foldable smartphone game.
OnePlus is a part of the BBK family, and sister companies Vivo and Oppo have both released foldable devices, so it wouldn't be too surprising to see OnePlus doing the same.
As of now, the rumours are saying that the OnePlus foldables will likely be based on Oppo's Find N2 and Find N2 Flip.
It's still early days, and much of the information has yet to be revealed, but here's what we've learned so far.
When will the OnePlus foldables be released?
Possible 2023 release date
OnePlus has not acknowledged the existence of any foldable phones at this point, so it's impossible to predict the launch date with any real accuracy.
However, leaker Max Jambor tweeted an image suggesting that we'll be seeing the new devices in 2023.
The company has also trademarked the names OnePlus V Fold and V Flip in China, as uncovered by Mukul Sharma.
His source claims that these phones have already begun internal testing in several regions, so the launch date might not be so far off after all.
What specs and features will they have?
Likely based on the Oppo Find N2 phones
Older rumours about the OnePlus foldable originated from PriceBaba, which reported that the device would be identical to the Oppo Find N, back in April of 2022.
However, in the time since, Oppo has launched the Find N2 and Find N2 Flip, so it's far more likely that OnePlus' foldable devices would be based on those instead – especially given the trademarked names of V Fold and V Flip.
As we mentioned up top, Oppo and OnePlus both fall under the BBK umbrella, and it's not uncommon to find hardware and software similarities between the various brand's offerings.
It's very possible that BBK could use the OnePlus brand to launch the Oppo Find N2 outside of China, as OnePlus has better brand recognition, at least in Europe and the US.
The Find N2 Flip, on the other hand, is confirmed to be launching outside of China in the coming months. Having two identical phones with different brand names would be a little confusing to consumers, so it will be interesting to see how this plays out.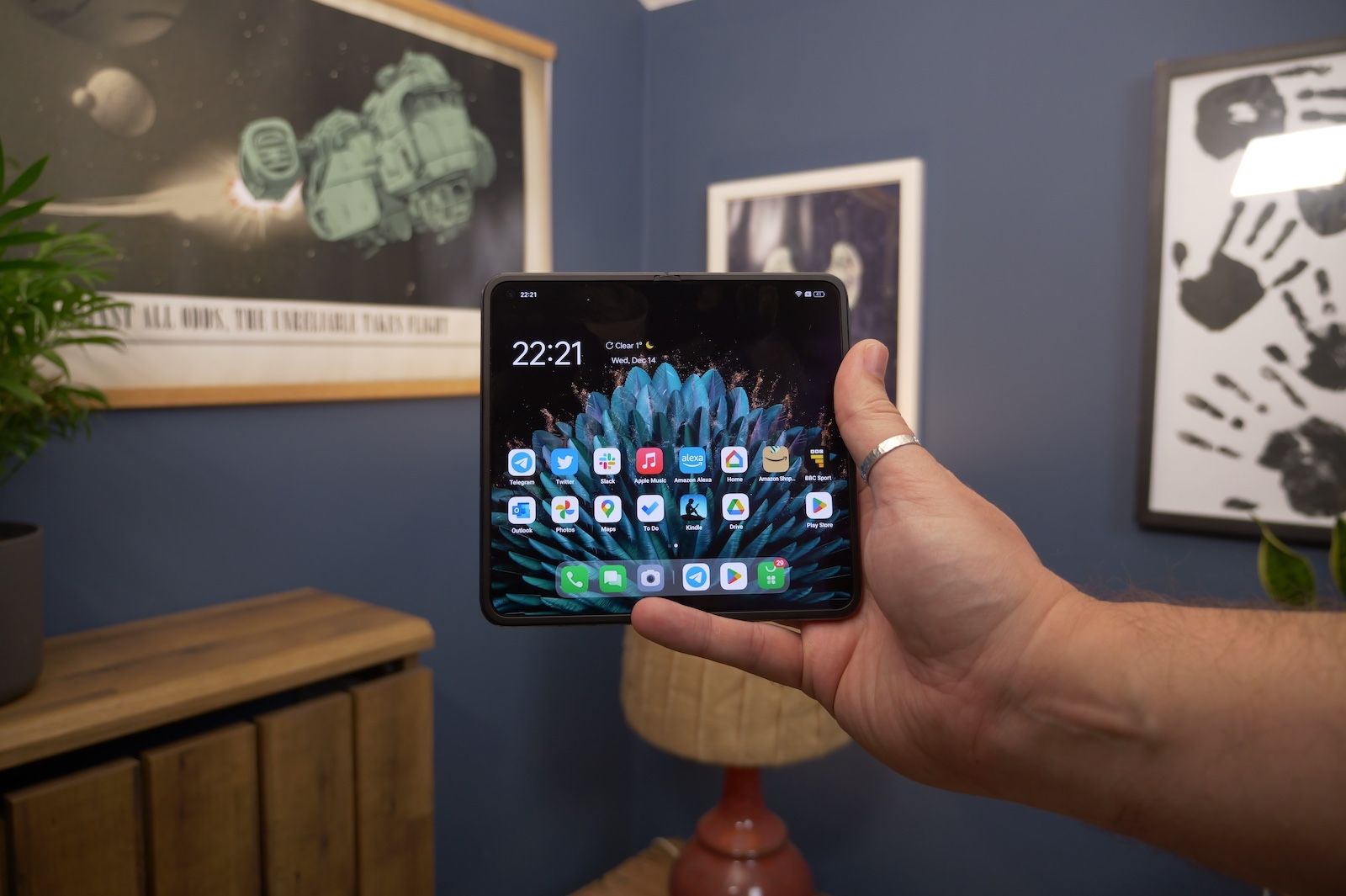 Pocket-lint
How much do we expect them to cost?
Could be priced similarly to the Oppo Find N2 devices
It's far too early for us to gather any concrete information on pricing, but we can look at the Oppo Find N2 phones as a guide.
In China, the Find N2 retails for 7999 CNY (~$1185) and the Find N2 Flip costs 5999 (~$890).
It's worth noting, though, that prices are often higher when these devices make it to global sale. So expect to pay more than the prices listed above.
OnePlus V Fold and V Flip rumours: The story so far
Here is everything we have heard so far about the upcoming OnePlus foldable phones. We will drop any new stories in here as they appear.
January 30 2023: OnePlus next to embrace foldable phones, possibly V Fold and V Flip
OnePlus is reportedly working on its own foldable phone range, according to an industry tipster, for release this year.
August 15 2022: OnePlus boss teases manufacturer's first foldable
OnePlus co-founder and CEO, Pete Lau, has released a couple of images that hint to the manufacturer's first foldable phone.
April 11 2022: OnePlus first foldable could be rebadged Oppo Find N
OnePlus is rumoured to be working on a foldable smartphone, said to be identical to the Oppo Find N.
The post OnePlus V Fold and V Flip: All the rumours and everything we know so far first appeared on www.pocket-lint.com
In many places around the world, horse races are an attraction that a lot of people love to watch. With the fast-paced action and thrill that each game provides, it is no longer surprising to know that millions of fans have grown fond of it.
Cybersecurity threats have become vast and more sophisticated. The rate of malware attacks and malicious activity counts within seconds despite the size or sector the organization belongs to — no one is safe enough to expect that foe actors will bypass vital company resources.