From www.tomsguide.com
This summer may end up being the summer of foldable phones. The Pixel Fold is already confirmed to launch next week, while the Galaxy Z Fold 5 and Motorola Razr 40 Ultra are set to arrive in the next few months. Now it looks like the OnePlus V Fold could join them in August.
We knew the OnePlus V Fold would be arriving before the end of the year, but it was never confirmed when the launch would be. Max Jambor (opens in new tab), who has proven pretty reliable in the past, now claims we're looking at an August launch — which is pretty smart when you think about it.
OnePlus' foldable phone is launching in… August! pic.twitter.com/cg3oWe83sQMay 4, 2023
See more
We had heard rumors that the OnePlus V Fold could launch in September, but we can understand why OnePlus might prefer to launch earlier. There's a lot of competition in the foldable space this year, and waiting too long could risk foldable enthusiasts picking up a competing device.
Google has confirmed the Pixel Fold is on the way, and rumor is that it will release on June 27. Samsung typically holds its second flagship launch in August, though there is speculation that the Galaxy Z Fold 5 and Z Flip 5 launch could be brought forward to the last week of July. Then there's the Motorola Razr 40 Ultra, which we know less about but may also appear during the summer months.
An August launch also means it gets the phone on store shelves before the usual phone announcements in early fall. A foldable Android phone isn't likely to be much competition for the likes of the iPhone 15, but getting ahead of the fall launch season means those phones won't be drawing people's attention away from the V Fold.
OnePlus V Fold: Other things we know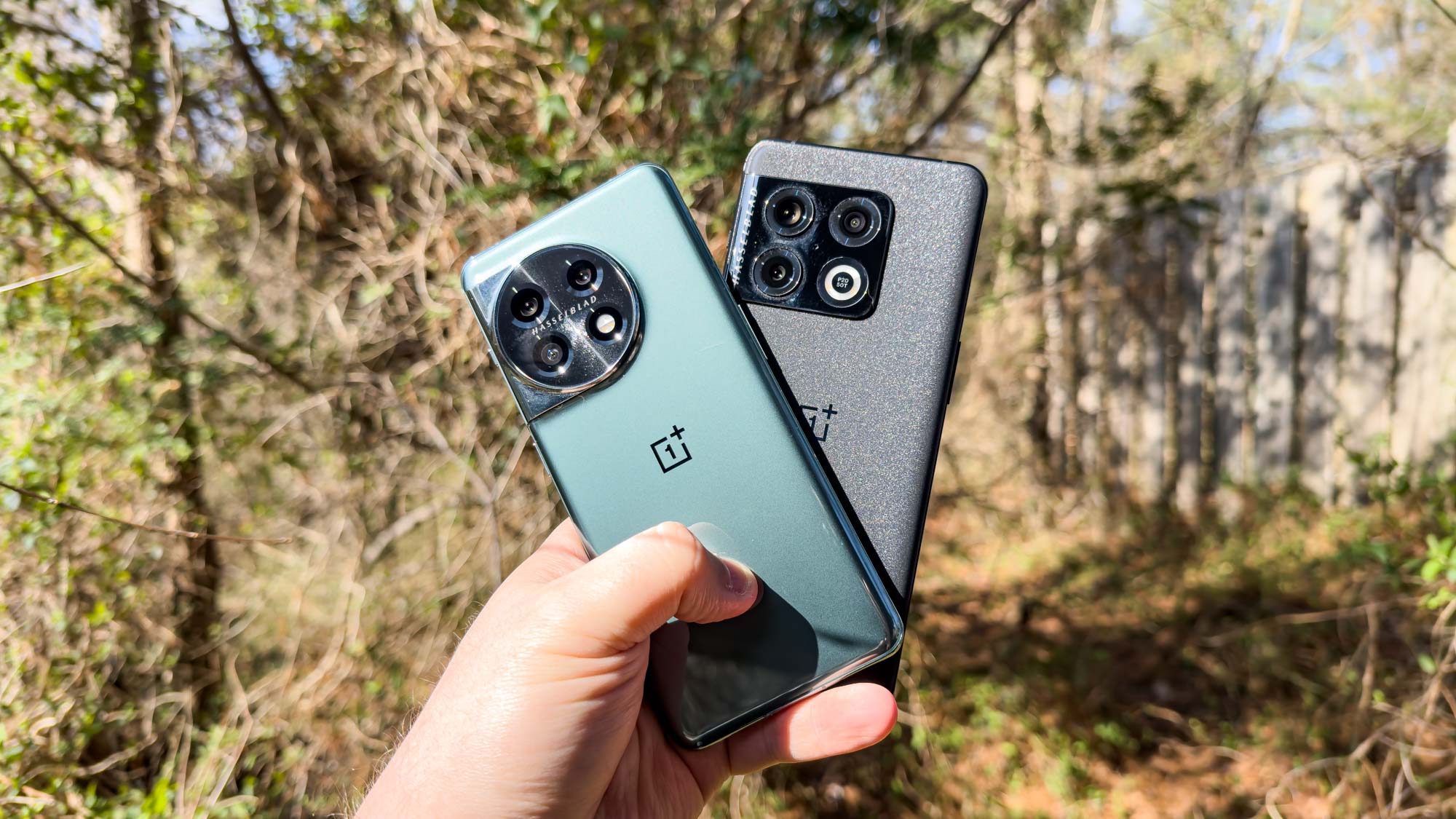 We don't yet know a huge amount about the OnePlus V Fold. Normally, OnePlus likes to tease upcoming devices, drip-feeding us information over the course of a few months, but that hasn't really happened this time.
All the company has told us is that a foldable phone is coming, and that it would arrive in Q3 of this year. That's pretty much it, and we don't even know what kind of form factor to expect from the device.
Rumor is that the V Fold could have a 2K display, which is very nice, and there's some speculation that it could be a modified version of the Oppo Find N2. That wouldn't be a major surprise, given OnePlus's very close ties with Oppo. But there's nothing to suggest we couldn't get a flip phone-style foldable based on the Oppo Find N2 Flip. OnePlus's own teaser imagery hasn't been very forthcoming in this respect.
Until we get more information, it's impossible to say how things will go. But if an August release is on the cards, then OnePlus will likely start building up hype very soon — giving us more to go on. In the meantime be sure to check our OnePlus V Fold hub for the latest news and updates.
More from Tom's Guide
The post OnePlus V Fold tipped for August launch to rival Galaxy Z Fold 5 and Pixel Fold first appeared on www.tomsguide.com
In many places around the world, horse races are an attraction that a lot of people love to watch. With the fast-paced action and thrill that each game provides, it is no longer surprising to know that millions of fans have grown fond of it.