From pocket-lint.com
Smartphone season 2023 is well and truly upon us, and that means plenty of Android phone makers launching their next-gen flagships. Among them, tussling for a position at the front of the queue, Oppo is going to release its next premium Find X-series smartphone. So exactly what can we expect? We've been gathering all the information from rumours and leaks – and some official word from Oppo itself – to bring you the full story so far.
Launch date and price?
Q1 2023
Likely around £1000/$1000
Recent rumours have suggested we'll see the Find X6 Pro launch at some point in the first quarter of 2023, and that would fit in line with what we would expect, based on what Oppo has done in previous years. The Find X5 Pro launched around February/March 2022, and the Find X3 Pro was a similar time the year before.
Just like those two phones before it, the Find X6 Pro will sit at the top end of its smartphone range and will likely be priced as such. The previous models were around £1000/€1000/$1000 when they launched, although they are slightly cheaper now thanks to having been on the market for a while.
Design and display
QHD+ display – up to 120Hz refresh
Probably the same as OnePlus 11 display
Glass front/back – large rectangle camera protrusion
If recent leaks are to be believed, the Find X6 Pro could look radically different from its predecessors. Where the Find X3 Pro and Find X5 Pro went for quite a subtle and seamless camera housing design on the back, the Find X6 Pro – sadly – appears to be very much the opposite.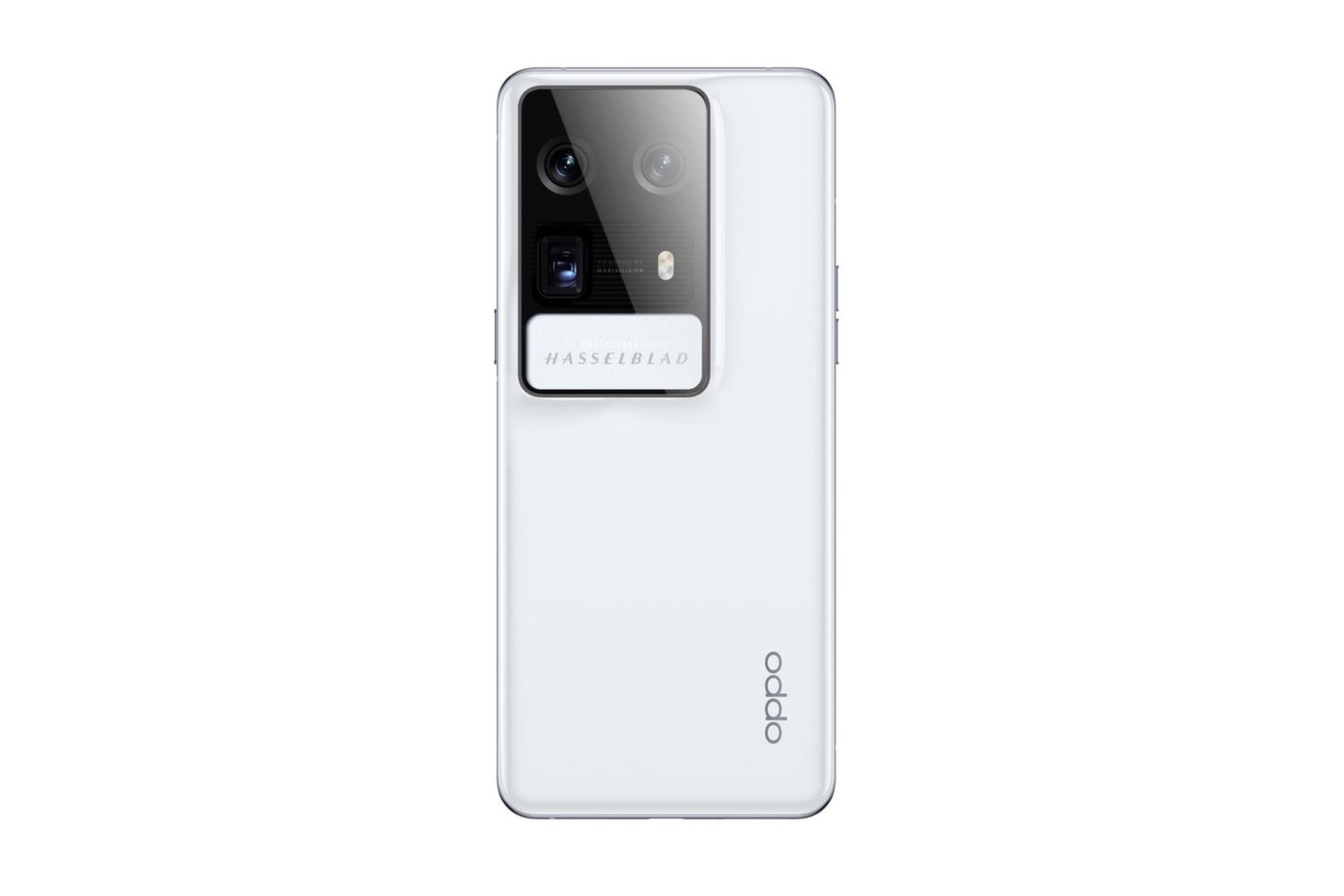 Evleaks
Leaked renders and real-life images show a device with a massive rectangular camera unit, sticking out quite far from the back of the phone. It's a far cry from that curving, seamless unit that ramped up from the same ceramic surface as the rear of the phone on the Find X5 Pro. Understated it is not.
As for the front, that's said to be home to a large QuadHD+ ("2K") AMOLED display built with a new generation LTPO panel for fast refresh rates and more responsive adaptive changes to those refresh rates. We'd expect it to be almost identical to the display used in the OnePlus 11 5G, which has been launched in China already.
Given how similar the Oppo Find X models are to the flagship OnePlus models, we'd also expect it to feature other similar (if not identical) capabilities. Those include support for Dolby Vision and HDR10+ content, as well as peak brightness up to 1300 nits.
Hardware, software and battery specs
Snapdragon 8 Gen 2 – 8GB/12GB RAM – up to 512GB storage
5000mAh battery – 100W wired charging – 50W wireless charging
ColorOS 13 built on Android 13
There are a couple of details we can predict with a degree of certainty with the Oppo Find X6 Pro, and mostly because Oppo has confirmed as much. We know the phone will be one of the first Snapdragon 8 Gen 2-powered phones to market. Oppo already announced that during the Snapdragon event at the end of 2022.
A long list of specs leaked quite early on in the rumour cycle and suggested this chipset will join either 8GB or 12GB RAM, and that itself will work alongside 128GB, 256GB or 512GB of storage. Historically, the amount of RAM/storage usually depends on the region it's being sold in, and we expect that to be the same this time around.
Like the OnePlus 11, it's also said to feature a big 5000mAh battery with support for Oppo's 100W SuperVOOC wired charging which should mean a full charge in under 25 minutes. Unlike the OnePlus 11, however, it's said this phone will feature wireless charging. Like the wired charging, it's expected this will use a proprietary fast-charging protocol up to 50W.
Software is pretty easy to predict thankfully. We know Oppo has already rolled out ColorOS 13 based on Android 13 to a number of existing handsets, and that its next flagship phone will launch with the software out of the box. More important is the fact that Oppo has promised to support these phones with four major updates, which means the Find X6 will be supported up to and including the Android 17 update, which we don't expect to arrive until late 2027.
Cameras
Triple 50MP system
120x zoom feature
MariSilicon X 2 ISP – Hasselblad tuning
One big piece of news is the camera is seemingly getting a proper upgrade this year. It's been claimed that all three of the cameras on the back of the Find X6 Pro will feature a 50-megapixel of some description.
The primary sensor is claimed to be a huge 1-inch-type sensor similar to what we saw launch in the Xiaomi 12S Ultra. If true, it certainly explains the new prominent design of the camera housing on the back.
It's also claimed that we'll see a 50-megapixel ultrawide camera and a 50-megapixel telephoto zoom camera which offers 3x optical zoom, although an early rumour also suggested we might even see a feature similar to Samsung's S22 Ultra, in which you can zoom digitally all the way up to 120x.
Other details include the fact we're expecting a new version of the MariSilicon image processor to do a lot of the heavy lifting when it comes to processing colours, light and contrast, while Hasselblad's colour science will be used to tune them to a set standard.
Oppo Find X6 Pro: The story so far
13 January 2023: Find X6 photos leak, show off mega camera bump
Real life, in-the-wild photos have leaked, and show a massive square camera protrusion on the back of the Find X6 Pro.
3 January 2023: Find X6 Pro to feature 120x zoom?
A report claims the next Oppo flagship could follow Samsung's example and offer a huge 120x zoom.
20 December 2022: Oppo commits to four major software updates
Following its fastest Android rollout so far, Oppo committed to supporting its future flagships – including the Find X6 Pro – for 4-5 years.
23 November 2022: 50-megapixel triple camera system incoming?
A leak suggests that Oppo will stick a trio of 50-megapixel cameras on the back of the Find X6 Pro.
15 November 2022: Next Find X phone to run Snapdragon 8 Gen 2
Oppo has announced its next Find X series will be powered by the Snapdragon 8 Gen 2 processor platform.
The post Oppo Find X6 Pro: Specs, design and everything else we know so far first appeared on pocket-lint.com
In many places around the world, horse races are an attraction that a lot of people love to watch. With the fast-paced action and thrill that each game provides, it is no longer surprising to know that millions of fans have grown fond of it.
Cybersecurity threats have become vast and more sophisticated. The rate of malware attacks and malicious activity counts within seconds despite the size or sector the organization belongs to — no one is safe enough to expect that foe actors will bypass vital company resources.