Ring Doorbell 4

Classic doorbell

Ring improves its doorbell lineup by featuring all-new color pre-roll video previews for the Doorbell 4. Further improvements include better night vision, motion detection, battery life, and video quality.

Pros

Excellent video quality
Color video preview
Optional faceplate colors

Cons

Not a huge upgrade from Doorbell 3
Short vertical FOV
Cumbersome history review

Arlo"" data-modal-id="single-image-modal" data-modal-container-id="single-image-modal-container" data-img-caption="""">

Arlo Essential Video Doorbell

Modern design

Arlo's Essential Wireless Doorbell has a camera with a 1:1 aspect ratio and a large vertical field of view, so you can see packages on your porch and the face of anyone ringing the doorbell. In addition, when someone presses the doorbell, you will receive a video call on your smartphone.

Pros

Large vertical FOV
Video call versus simple alert
Emergency response

Cons

Video call versus simple alert
Limited feature set without paid subscription
Bulky design
The Ring Video Doorbell 4 is a battery-powered wireless doorbell that's a minor upgrade from the Doorbell 3. The primary new feature is a four-second color video preview versus a black and white preview in earlier models. The Arlo Essential Doorbell is also wireless and has a wide vertical viewing angle. You can use both doorbells without a paid subscription, and each includes a trial version. However, be warned: once you use those trials, it will be hard to go back to life without them. Let's see how these excellent smart doorbell cameras compare.
Price, availability, and specs
The Ring Video Doorbell 4 starts at $220 for the doorbell only. Several bundles package the doorbell with a chime, solar panel, or security cameras. No color choices are available, but if you want to change the look of the doorbell, optional faceplates are sold separately for $15. You can purchase the doorbell on Ring's website, other online retail sites, and big box stores like Best Buy or Home Depot.
The Arlo Essential Doorbell retails for $200 with a black or white trim piece. Like Ring, Arlo has several bundles available, including packaging with a chime, solar panel, and security cameras. Arlo's products are also sold online and in stores like Best Buy and Home Depot.
| | Ring Doorbell 4 | Arlo Essential Video Doorbell |
| --- | --- | --- |
| Video Resolution | 1080p HD | 1536 x 1536 pixels |
| Field of View | 160° horizontal, 84° vertical | 180º |
| Power Source | Quick-Release Battery Pack (included) | Battery or wired |
| Brand | Ring | Arlo |
| Hub Required | No | No |
| Integrations | Alexa and Google Assistant | Alexa, Google Assistant, IFTTT |
| Connectivity | Wi-Fi | Wi-Fi |
Design and Features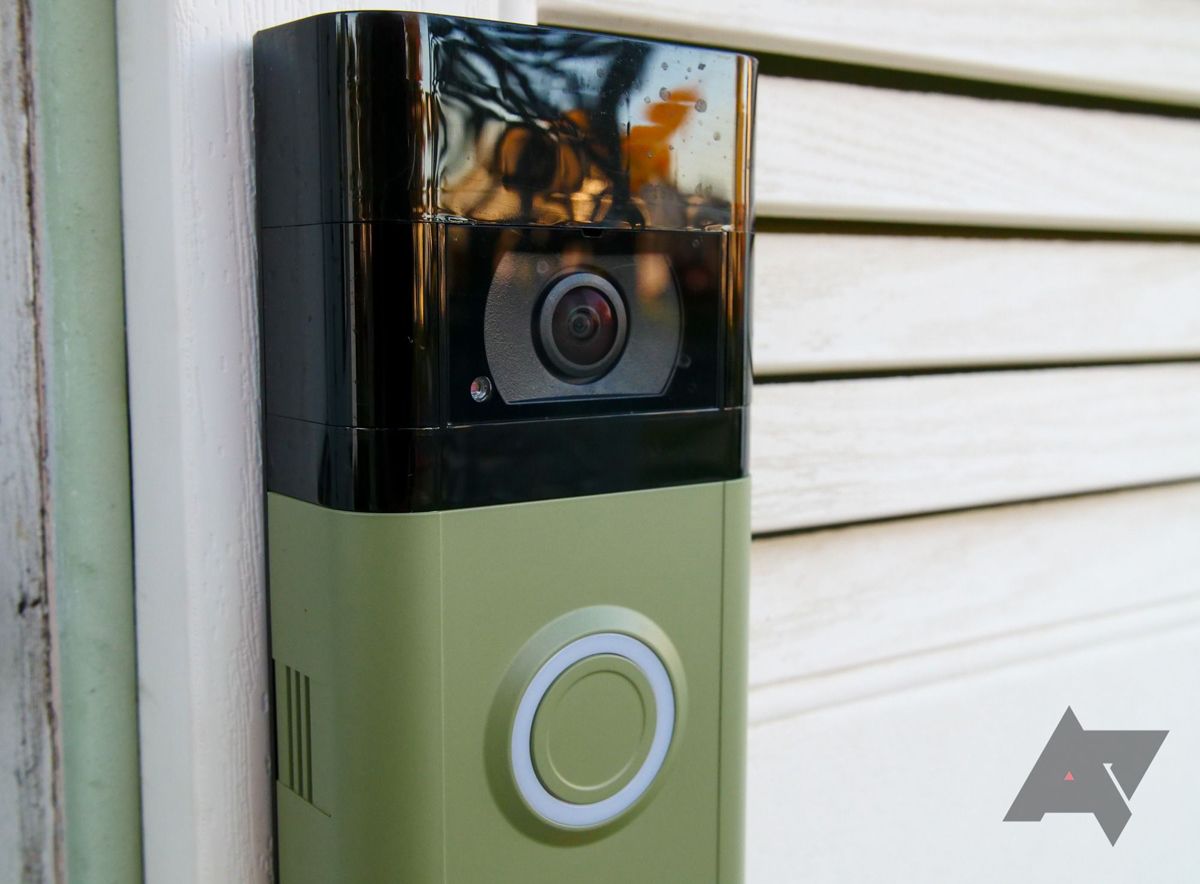 The Ring Doorbell 4 measures 5.1-by-2.4-by-1.1 inches, while the Arlo Essential Doorbell measures 5.63-by-1.85-by-1.45 inches. The Arlo clearly has more bulk, being deeper and taller than the Ring, but Arlo makes up for the depth by being quite a bit thinner in width than the Ring. Since it's thinner, it may open up more installation options where space is premium, like on door trim pieces or other thin, flat surfaces. The Ring Doorbell ships only in its classic color option — silver on black. However, a variety of optional faceplates are sold separately. Arlo's doorbell is available in a black or white trim piece.
Neither doorbell is what one would consider svelte. But since the doorbells are wireless, the trade-off is a larger size to accommodate the battery. Aside from size, the Arlo has more of a modern round look, whereas the Ring is rectangular and looks dated. If a modern industrial design is more visually appealing to you, go with Arlo, and you won't be disappointed.
Both doorbells share similar features and are easy to install without needing any additional ecosystem devices. The Arlo Essential and Ring Doorbell 4 are wireless, but if you prefer, you can install them in the traditional wired fashion without purchasing anything additional. Just keep in mind that the wireless nature allows them to be placed anywhere within the Wi-Fi range, including fence gates and other doors in your house.
Each also has quick replies, allowing pre-recorded canned messages to broadcast when someone rings the bell. In addition, both doorbells have adjustable activity zones and motion alerts, including smart alerts that can distinguish between people and objects like cars or animals and will notify the user accordingly. Each doorbell has its own accompanying app for Android and iOS, so your mobile platform is not a key decision-maker. Both work with Echo devices, using the speaker as a chime for the doorbell and streaming a live feed to an Echo Show.
Video and audio quality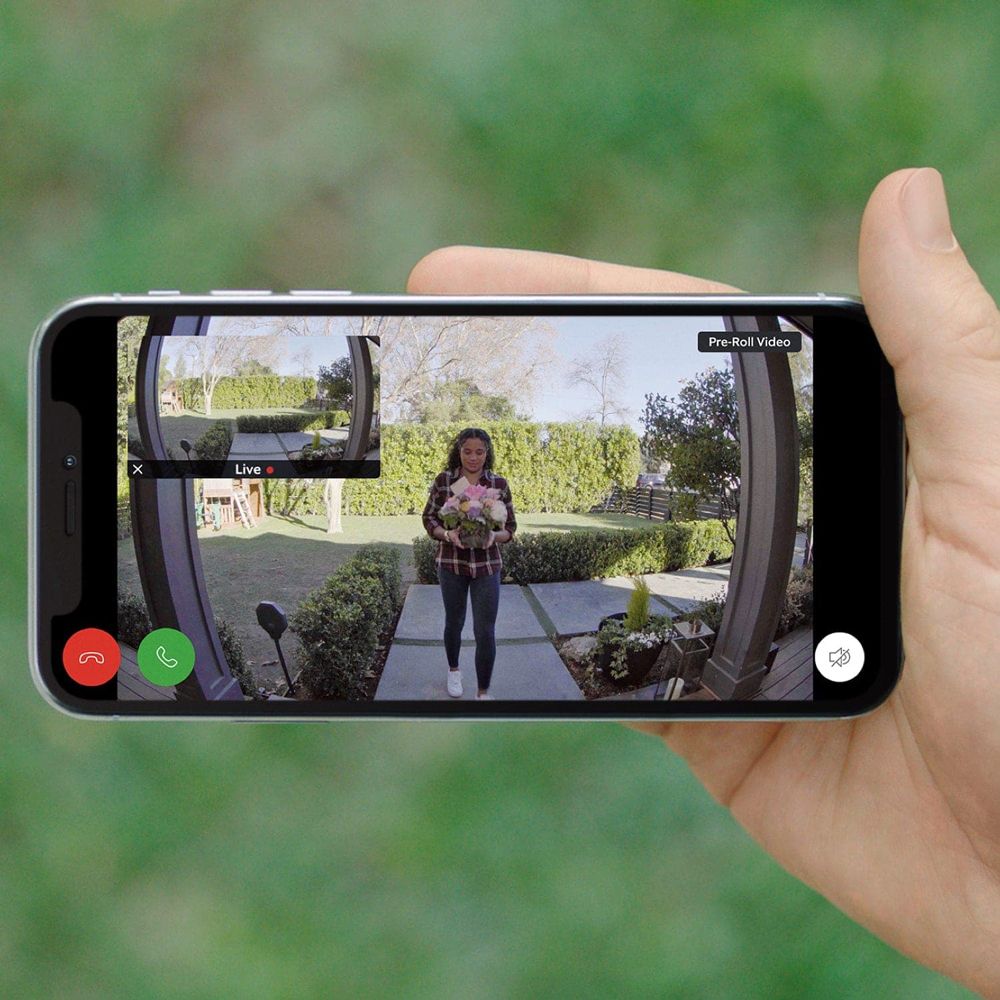 Source: Ring
Having high-quality video is important in a doorbell camera, and the video quality of the Ring Doorbell 4 is excellent and clear. With a wide, 160-degree horizontal field of view, you can see almost everything to the left and right of the doorbell in full HD resolution, making this an excellent choice for those with long porches in front of their home. However, with only an 84-degree vertical FOV, you may not be able to see the face of a person standing directly in front of the doorbell. The Ring Doorbell has two-way audio with noise cancellation for back-and-forth communication without excess outdoor noises.
The Arlo's specifications list a 180-degree diagonal field of view for the camera, meaning that it has a narrower horizontal field of view than the Ring has at 127 degrees. This makes the Arlo a potentially better choice for smaller porches, as the camera wouldn't be capturing too wide of a shot. Where it shines is the large vertical field of view and a maximum resolution of 1536×1536, which provides excellent video quality. The FOV allows for seeing packages on the ground and people's faces at your door in high quality. Like the Ring, the Arlo also has clear, two-way audio capabilities.
Note: One thing to watch out for in the specifications of any camera-based device is that a manufacturer may call out the diagonal FOV instead of the horizontal, which is the case with the Arlo. This is a marketing trick as the diagonal is always larger than the horizontal, and "bigger means better." In reality, the diagonal field of view is meaningless for doorbell cameras.
Subscription services
Ring"" data-modal-id="single-image-modal" data-modal-container-id="single-image-modal-container" data-img-caption="""">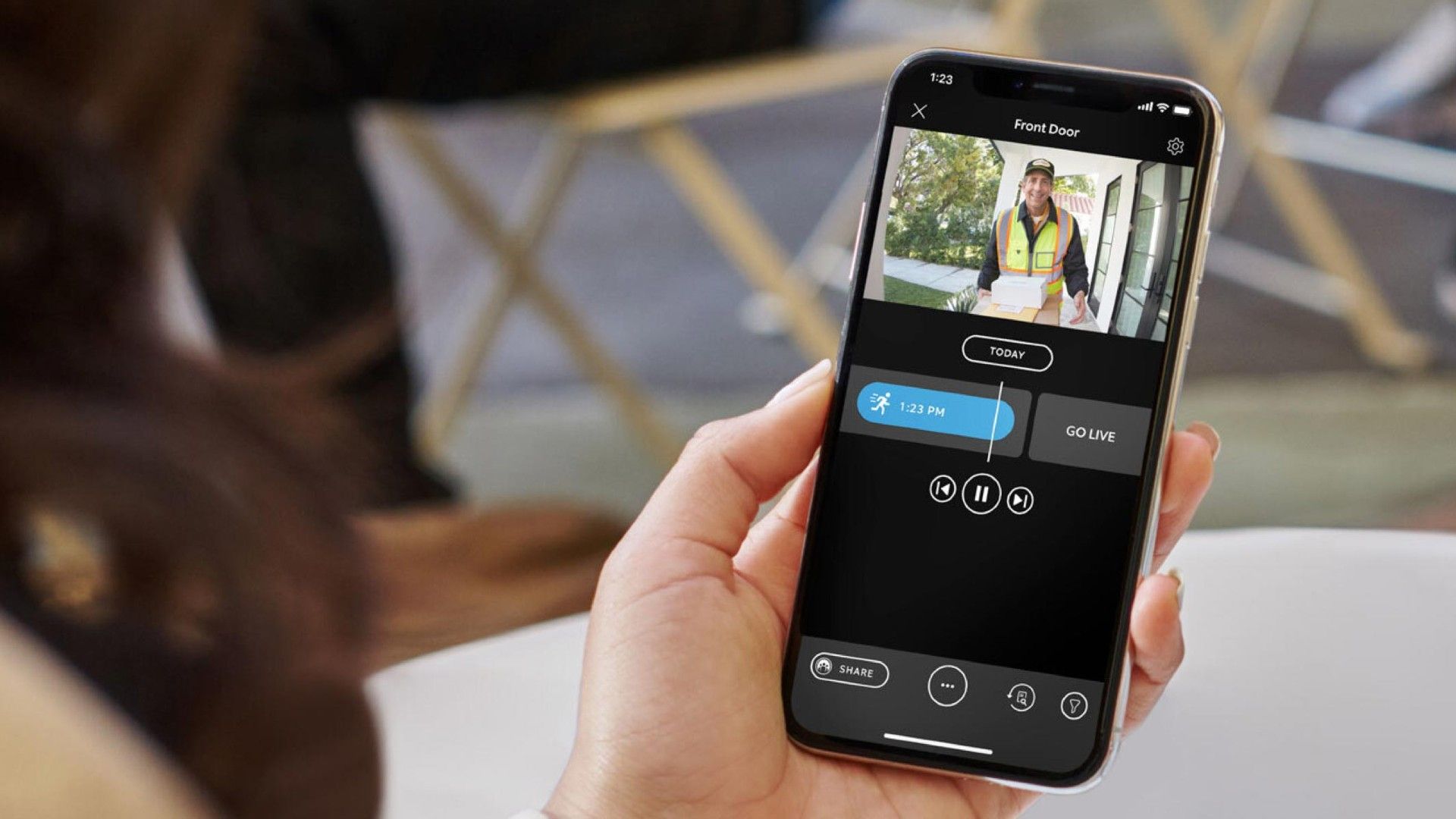 Subscription services are not required for either doorbell, but each app lacks important features without it. For example, after the free trials, neither service allows viewing video history events, and both are relegated to live views only. Is this enough for the casual user? It can be, but once you start interacting with the apps and viewing video history, it can be very difficult to return to "only" a live view and doorbell notifications.
Ring Protect's basic plan starts at $4/month and provides 180 days of video event history. However, you can not select a specific day to watch the video. Instead, you must scroll backward in time through all the motion activities, which is a real hassle if there are a lot of events to scroll through. Ring provides a 30-day free trial of the basic plan, and we wish it were longer.
Arlo Secure plan starts at $5/month and provides up to 30 days of event history. The Library tab in the app shows days when there is an event. Users can easily select a specific day to watch events which we found to be the primary difference in using the app. Arlo provides a three-month free trial.
Which is right for you?
A few differences between the two doorbells may make you lean toward one or the other. Both doorbells are easy to install and use, even for beginners. And as previously mentioned, both doorbells are fairly large due to the battery. The only real difference here is that the Arlo isn't as wide as the Ring, and it may open up more locations for installation. The next major difference is the camera capture with Arlo's square aspect ratio against Ring's traditional wide format.
Arlo is better for viewing videos if you keep your phone in portrait mode. In contrast, the Ring's video appears very small in portrait; when the phone is in landscape mode, viewing video from the Ring is a much better experience. Considering the above, we appreciate the higher FOV provided by the Arlo doorbell and feel it will work best for most users. Still, your choice may depend not only on porch size but also on use and any other security cameras you installed where the capture may overlap.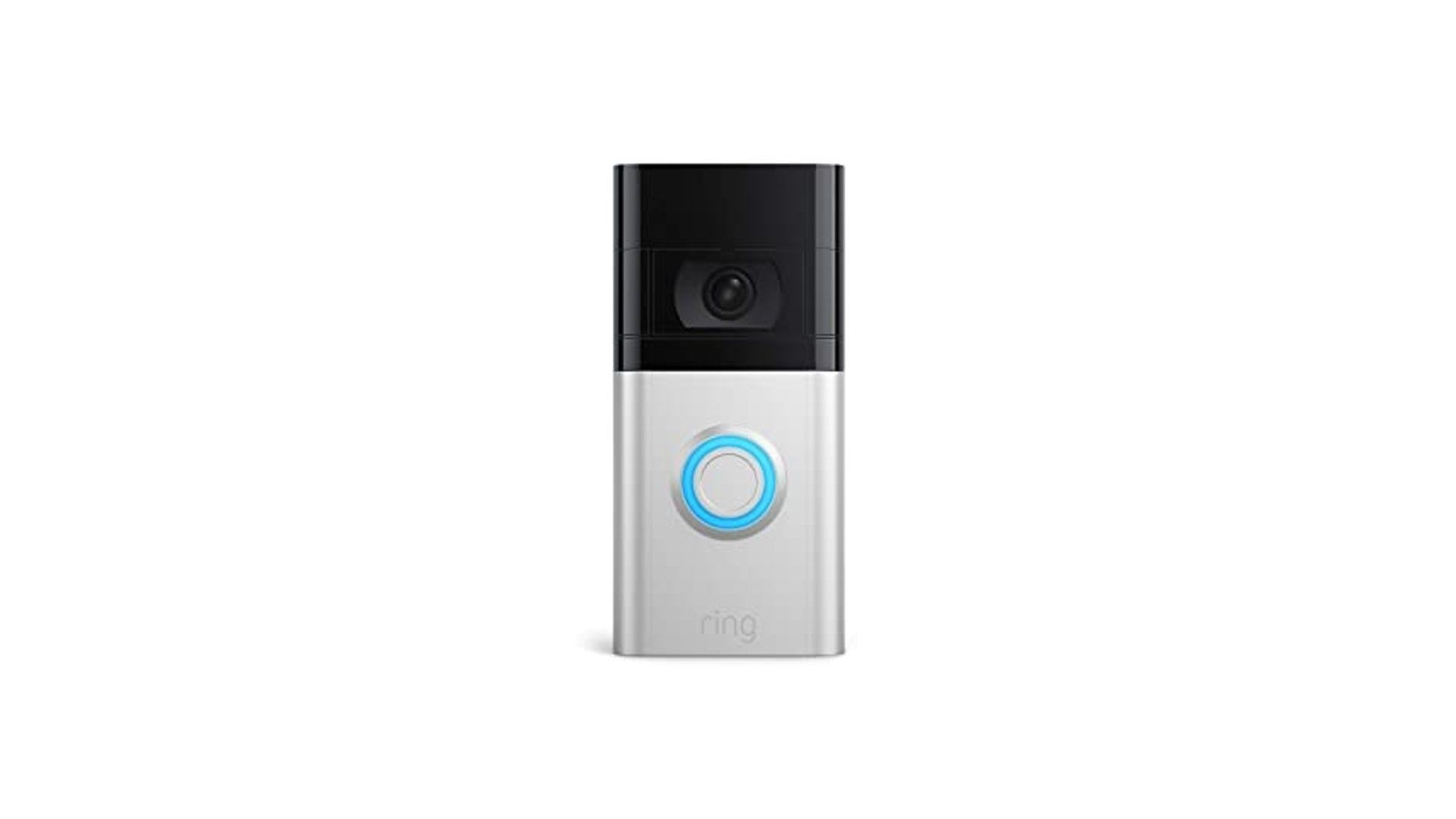 Ring Doorbell 4
Top pick
Ring's Video Doorbell 4 improves its previous version by including an all-new color video preview. This model also improves motion detection, night vision, and video quality.
The final decision makers are the subscription services and other uses within the app. Arlo has a three-month trial available, whereas Ring is limited to 30 days. Depending on how much traffic your doorbell gets, 30 days may not be a long enough test drive. We feel that a three-month trial should be table stakes to get a handle on all the paid services available, as most of us don't have a ton of flow at the front door to make use of a shorter trial. Of course, since these are both wireless, you can always test them thoroughly inside your house without even installing them outside.
Arlo"" data-modal-id="single-image-modal" data-modal-container-id="single-image-modal-container" data-img-caption="""">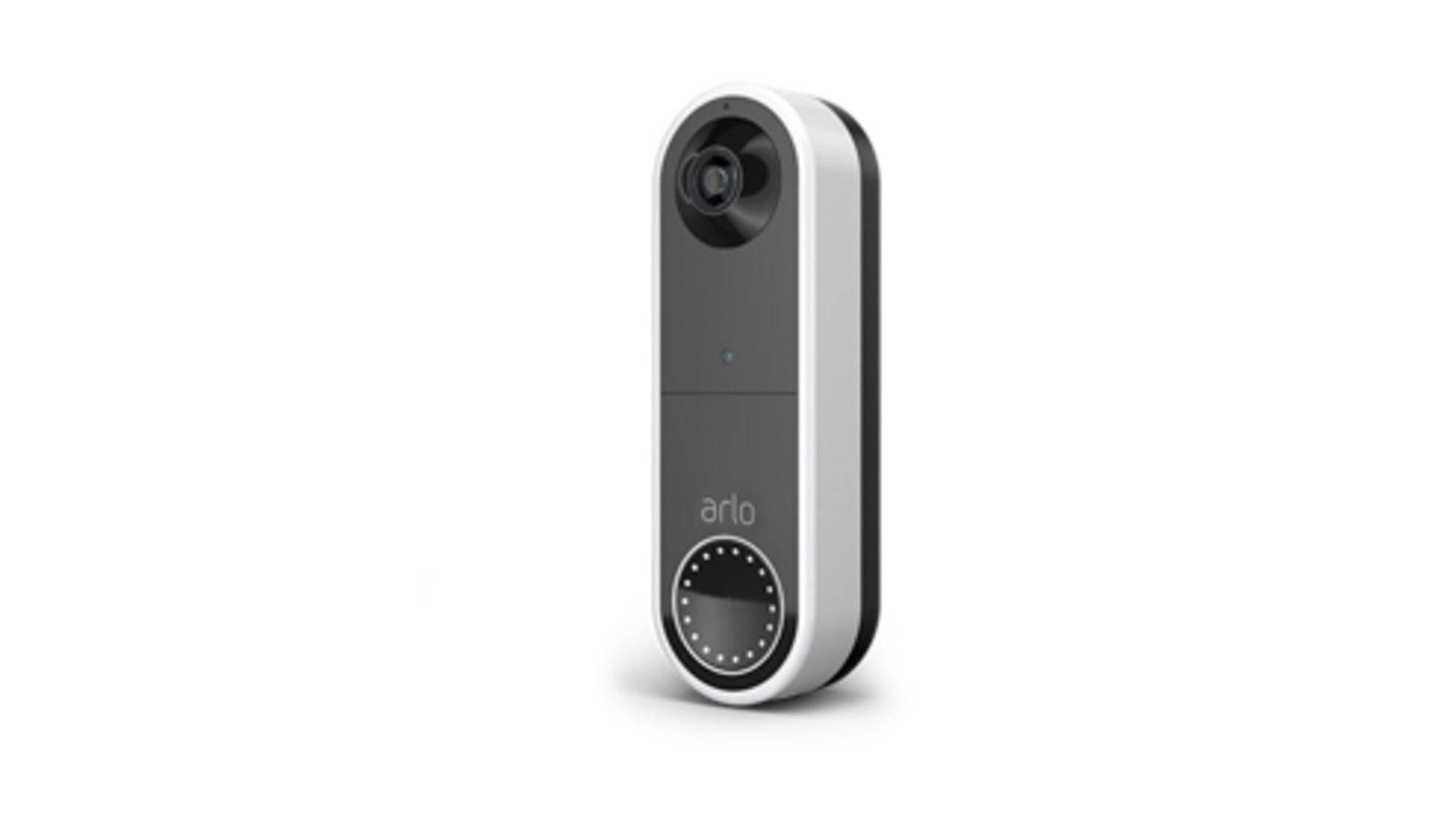 Arlo Essential Video Doorbell
If you prefer…
Arlo's Essential Wireless Door is an easy-to-install, easy-to-use doorbell featuring an impressive vertical field of view. This doorbell can initiate a video call when the button is pressed to see who is at the front door easily.
The post Ring Video Doorbell 4 vs. Arlo Essential Doorbell: Which is right for you? first appeared on www.androidpolice.com
In many places around the world, horse races are an attraction that a lot of people love to watch. With the fast-paced action and thrill that each game provides, it is no longer surprising to know that millions of fans have grown fond of it.
Cybersecurity threats have become vast and more sophisticated. The rate of malware attacks and malicious activity counts within seconds despite the size or sector the organization belongs to — no one is safe enough to expect that foe actors will bypass vital company resources.