From bgr.com
The Tesla charging experience is fantastic. There's no app to open, card to swipe, or buttons to press. You simply pull up and plug in. Rivian is finally getting that experience… but not with Tesla.
EVgo, a competitive charging network to Tesla's Supercharger network, has been adding vehicles to be compatible with its Autocharge+ feature, and Rivian is the latest one on the list. The service allows EV owners with compatible vehicles to enroll in the feature which, after an initial setup, lets you simply pull up and plug in to charge, just like Tesla's at a Supercharger.
In a press release, the company announced that the Rivian R1T and R1S are the latest vehicles to get the benefit of Autocharge+. Ivo Steklac, Chief Technology Officer at EVgo, said in a statement that the company plans to continue expanding compatibility to more EV models in the future. Right now, there are 30 eligible vehicles that can enroll in the service.
"As we've seen with rideshare, on-demand delivery, contactless payments and beyond – the more frictionless and dependable an experience is, the more people will embrace it. EVgo is committed to delivering reliable and convenient fast charging, and Autocharge+ offers the seamless customer experience that drivers expect. We're thrilled to welcome Rivian drivers to Autocharge+ and look forward to expanding the program for even more EV drivers in the future."
Even though there are still only 30 compatible vehicles, EVgo says that, since launching the Autocharge+ feature back in September of last year, sessions using the feature already make up 13% of all charging sessions in the United States. That's not surprising — I imagine any EV owner with a compatible model would sign up for the feature to enjoy a seamless experience. EVgo also doesn't charge anything extra for the feature — a good move as well to increase the adoption of its network.
EVgo is obviously playing some catchup to Tesla here. Tesla's charging experience (for Tesla owners) has been seamless for…forever, and the Supercharger network is about to become the go-to network for a lot of EV owners once they start to get access to all 12,000 charging stations in North America starting in 2025. If EVgo and other charging companies want to compete, they need to provide a competitive experience.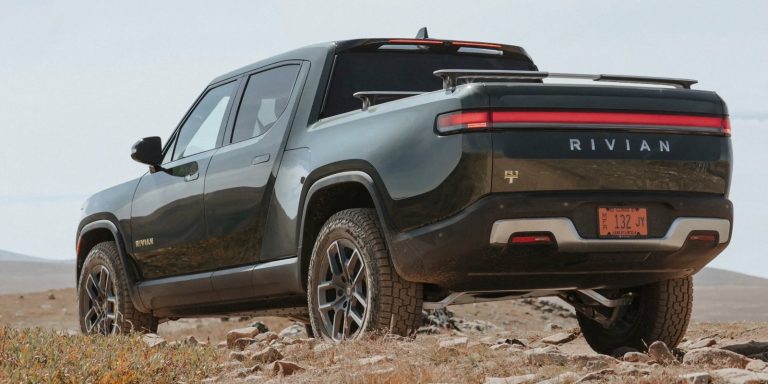 For Rivian owners, this is a nice win. While its customers wait for access to the full Supercharger network (and that NACS charging connector), they've had to deal with a clunky charging experience at basically most chargers outside of Rivian's own Adventure Network stations. Adding in this feature removes that clunky process, so it'll be nice to not have to deal with that anymore.
I'm personally ready for my next car to be an EV, and seeing moves like this makes me feel better about making the switch over the next few years. Hopefully, Rivian's R2 will actually hit that $40,000 price point or Subaru will come in hot with an electric version of the Crosstrek by then.
[ For more curated tech news, check out the main news page here]
The post Rivian finally gets the Tesla charging experience with EVgo chargers first appeared on bgr.com