Qualcomm's technology is responsible for spacial sound and stronger wireless audio quality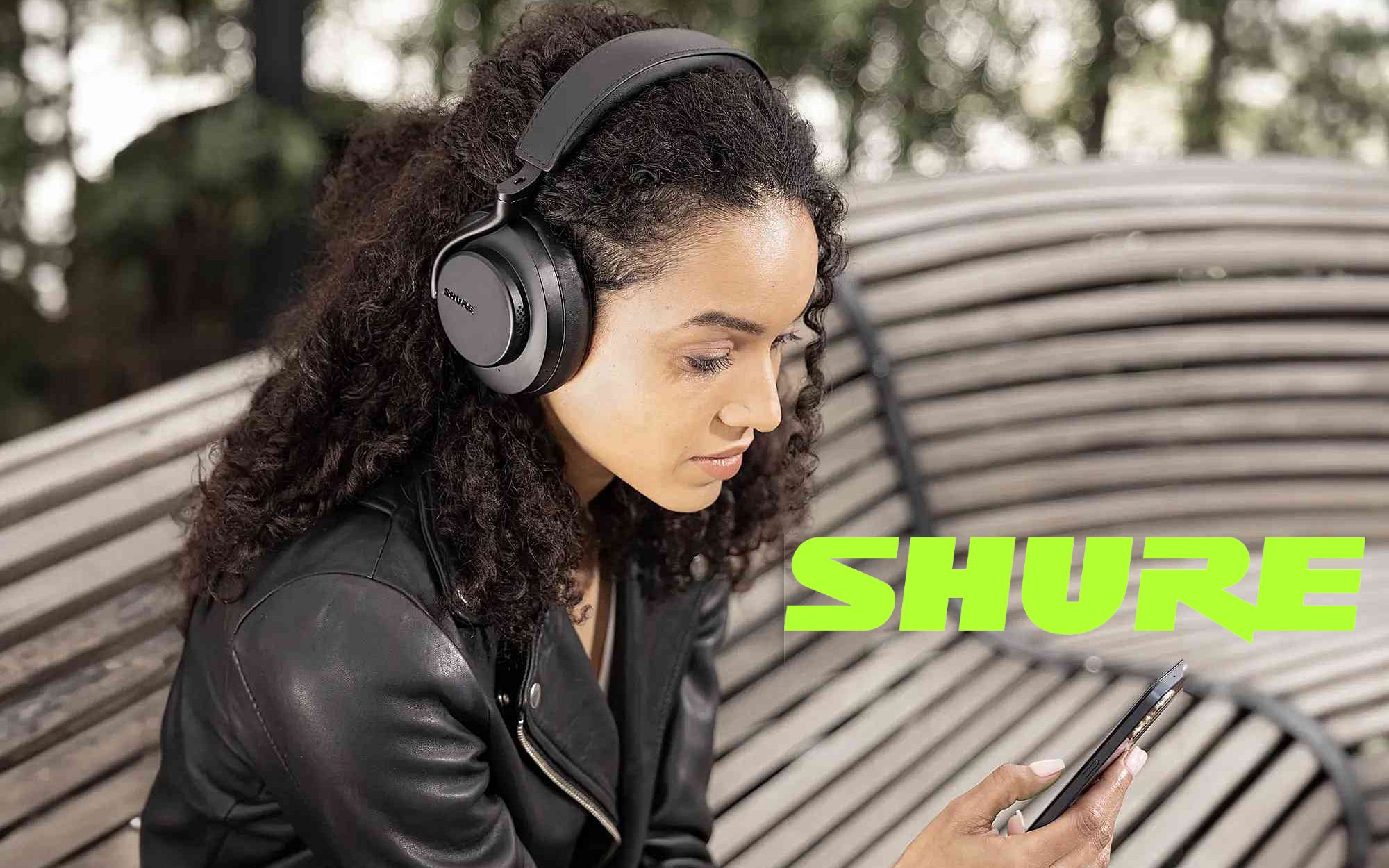 Image: Shure
Summary
Shure's AONIC 50 Gen 2 headphones improve upon the original with Qualcomm's Snapdragon Sound technology, delivering an immersive sound stage and richer sound experiences.
The headphones feature a range of codecs, including aptX Adaptive, for high-quality audio over Bluetooth and reduced interference.
The AONIC 50 Gen 2 boasts improved noise-canceling capabilities, longer battery life of up to 45 hours, and support for both a 3.5mm audio jack and USB-C port. Available for $349 USD.
Shure is one of the most respected names in the audio industry, thanks in large part to a long history of excellent microphones like the legendary SM7B. The AONIC 50 headphones launched back in 2020 and gained praise for a rich set of features, comfort, and studio-quality sound. Last year, the AONIC 40 came out with a slightly more budget-friendly model sporting the same features, but saving some money on materials. Now Shure is returning to update the original, and the AONIC 50 Gen 2 is not falling short on improvements.
Shure is making use of Qualcomm's Snapdragon Sound technology to bring some of the upgrades to the AONIC 50 Gen 2. A collaboration between the two companies resulted in a custom Spatialized Audio algorithm that Shure says will deliver an immersive sound stage and produce richer sound experiences. There are three modes dedicated to music, movies, and podcasts, each featuring specific elements.
Qualcomm's other major contribution is a nearly full range of codecs, including: AAC, SBC, LDAC, aptX, aptX HD, and aptX Adaptive. The last of that group, aptX Adaptive, is claimed to deliver CD-quality audio over Bluetooth, and reduce dropped and stuttering audio due to interference.
Like the original, the AONIC 50 Gen 2 is equipped with a pair of custom-engineered 50mm dynamic drivers to deliver studio-quality sound, and the various settings and features can be controlled using the ShurePlus Play app.
The app enables control of the EQ, and custom presets can be saved to the headphones so users can quickly change between their preferred settings without always relying on the app.
The original AONIC 50 didn't have the strongest noise-canceling capabilities, but the new 2nd gen model has significantly improved the ANC and Environmental Mode. There's also a MaxAware mode for limiting environmental noise while enhancing voices.
Shure has also more than doubled battery life with the 2nd generation model, now reaching up to 45 hours of runtime. And if the battery is running low, quick charging allows for recovering 5 more hours of playback with just 15 minutes on the charger. Along with a design that folds flat and the inclusion of a carrying case, it sounds like this model will probably travel well, too.
And unlike many wireless headphones, these also support both a 3.5mm audio jack and a USB-C port for charging and audio.
Shure didn't give a precise availability date for the AONIC 50 Gen 2, only committing to a release in September 2023, which is anytime in the next few weeks. For now, they are only available in black, and there's no word yet if more colors or styles are planned. The headphones will be available directly from Shure's website and from authorized resellers for the price of $349 USD.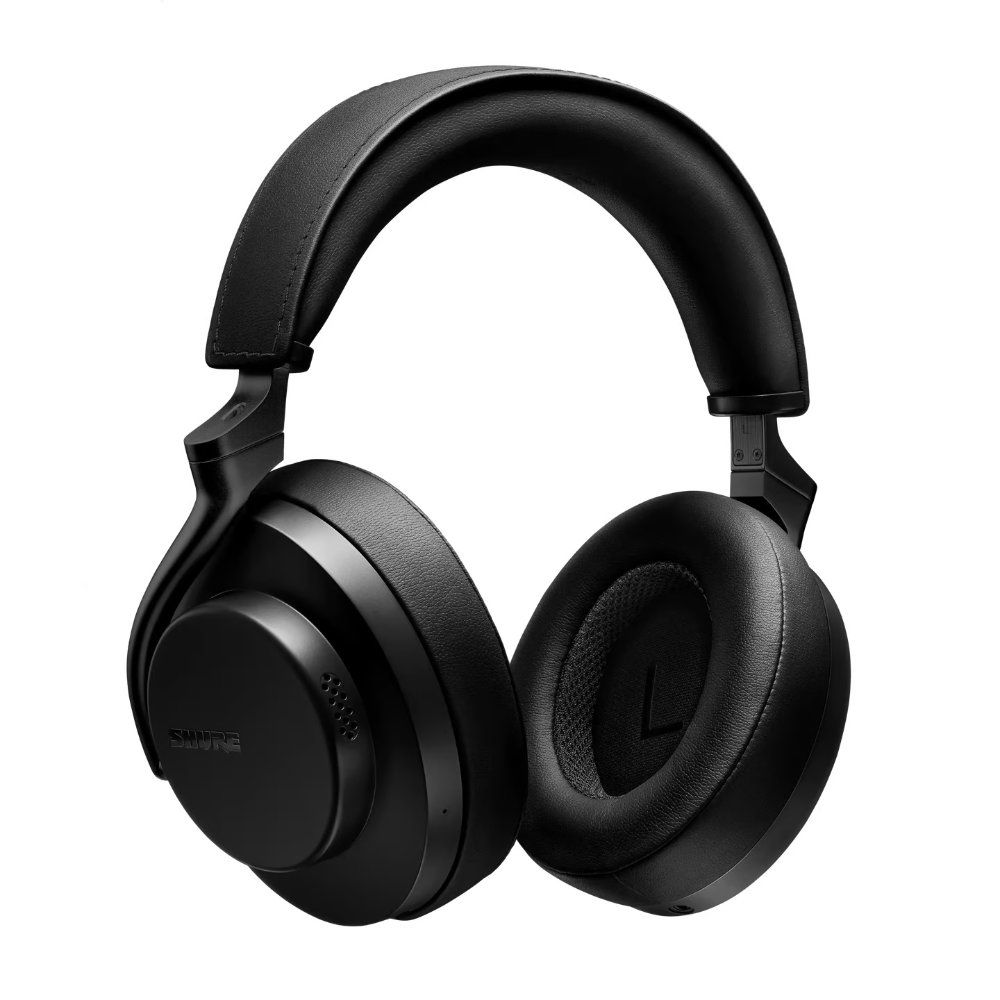 Image: Shure
Shure AONIC 50 Gen 2
Premium studio-quality sound with adjustable noise cancelation. Engineered from decades of stage and studio experience, the second generation of the AONIC 50 Wireless Noise Canceling Headphones deliver premium, high-fidelity audio with improved active noise canceling technology. New Spatialized Audio takes your listening experience outside your headphones to a whole new level by replicating the experience of listening through high-end speakers. A modern "all-black" design and up to 45 hours of battery life keep the music going in comfort and style, while customizable EQ and environment mode provide a personalized, unparalleled audio experience.
[ For more curated tech news, check out the main news page here]
The post Shure's new $349 headphones are huge — and include big upgrades to sound quality, ANC, and spatial audio first appeared on www.androidpolice.com