From www.techradar.com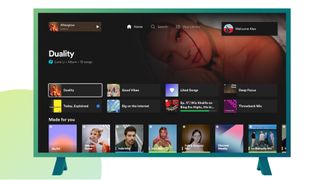 (Image credit: Spotify)
Spotify is redesigning its Smart TV app, aiming to make it easier for users to discover content. The company states it wants the TV experience to be similar to what you find on mobile devices and desktops.
According to the announcement, it'll have a brand new home page sporting "shortcuts to favorites, recently played audio", as well as a Made For You playlist at the top. Second, Spotify is introducing a Now Playing view giving people the ability to control what plays next on the queue. Prior to this, listeners couldn't change anything. They could only see what was coming up. Third, Dark Mode is finally coming to the TV app. Activating the mode will "dim the screen and tune down the visuals". Background images will be replaced with a pitch-black display. What you'll see are the music player controls, the song name, the artist performing it, as well as an About The Artist section at the bottom.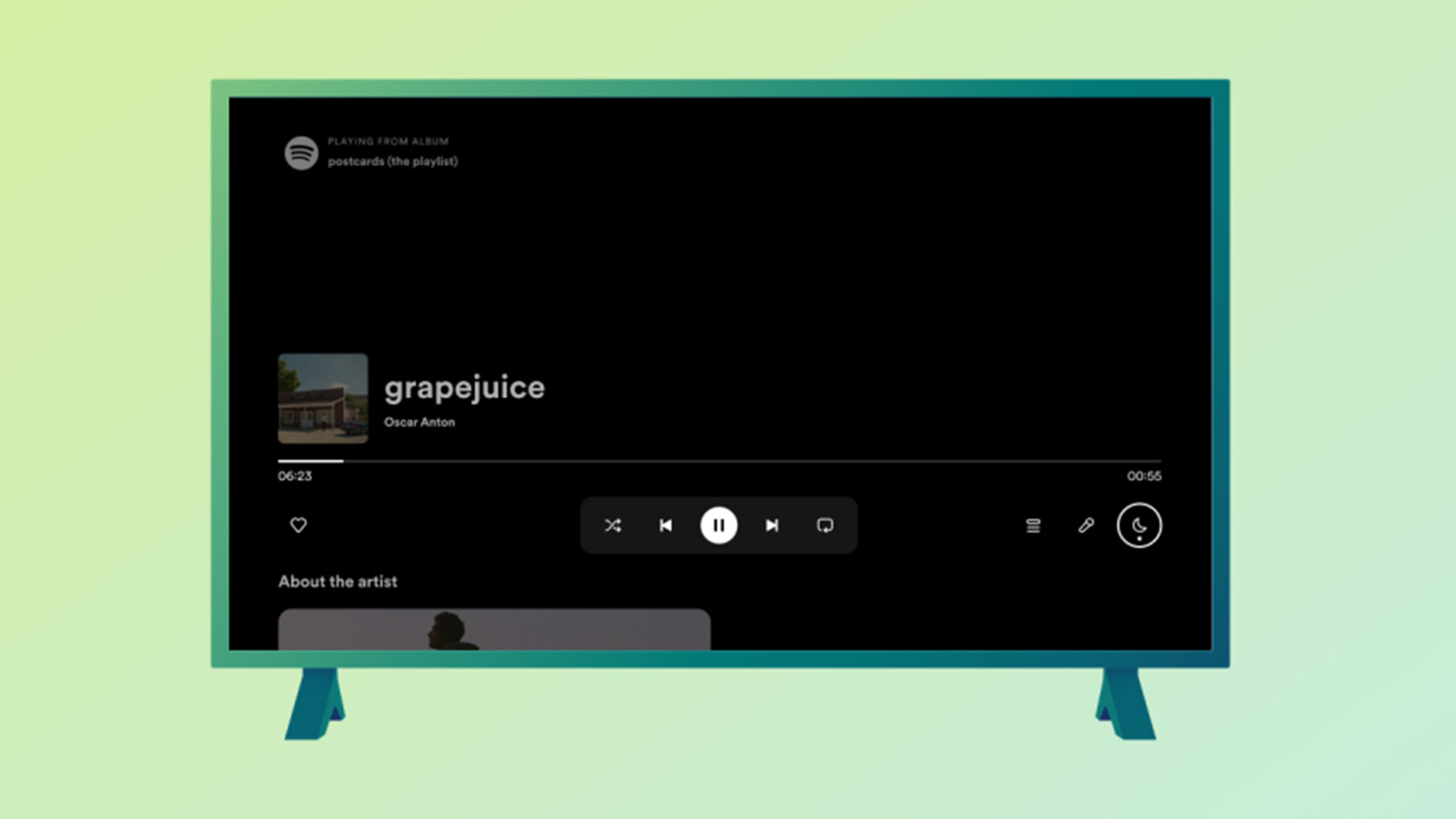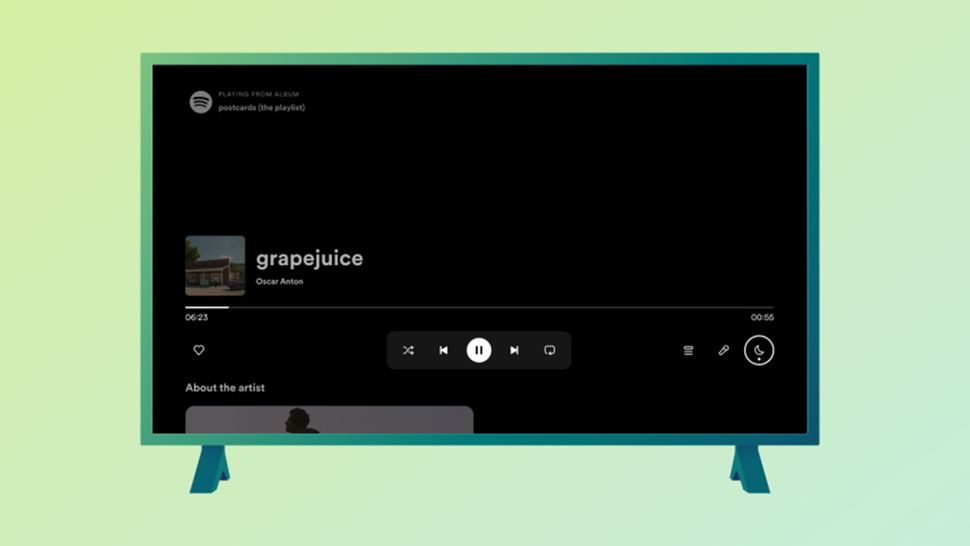 The last feature is Account Switching which, as the name suggests, allows friends or family members with access to swap between profiles so they can enjoy a tailored experience. This can be done by selecting the profile image in the top-right corner of the screen and then choosing one of the accounts.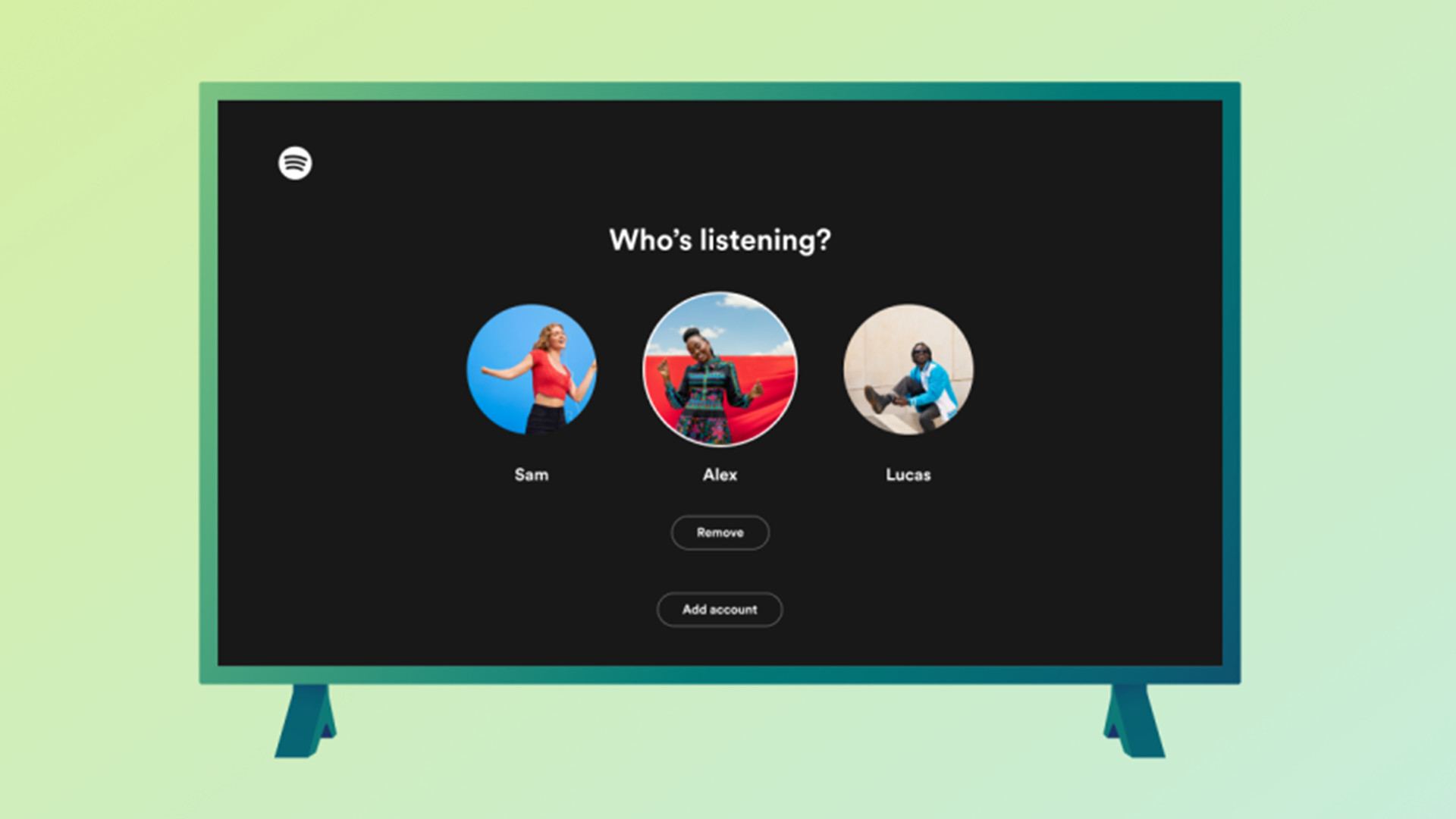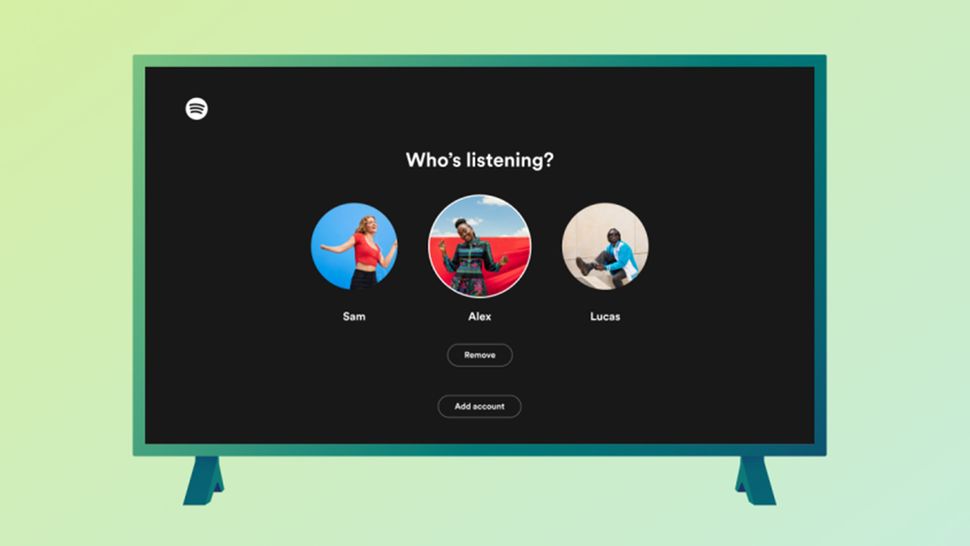 Availability
Admittedly, it is a little surprising it's taken this long for some of these features to be available. Dark Mode seems like a pretty basic tool to have, but hey, better late than never.
The update is currently rolling out globally to all Free and Premium users "on supported Smart TVs, gaming consoles, [plus] media-streaming devices." A full list of supporting hardware can be found on Spotify's Connect website. Be sure to keep an eye out for the patch when it arrives. We should mention that 9To5Google states in their report the update is already live on Google TV.
For smartphone and desktop users in the United States, don't worry about being left out because you did receive your own patch, recently. The Spotify app on those platforms now offers over 200,000 audiobooks including classics like Mary Shelley's Frankenstein and fantasy titles like The Olympian Affair by Jim Butcher.
If you're in the market, check out TechRadar's list of the best TVs for 2023.
You might also like
[ For more curated tech news, check out the main news page here]
The post Spotify's TV app just got a big redesign – here's what's new first appeared on www.techradar.com