From www.pocket-lint.com
For decades, TCL has been at the forefront of technological innovation in entertainment, communications, and household appliances. While the company has seen steady growth in all areas, it hasn't excelled anywhere quite as much as it has in the television manufacturing department.
Just today, TCL hosted a press conference to reveal what it has been working on recently. There were a lot of impressive new products that were revealed, but none so much as their newest flagship QD-Mini LED TV, the TCL X955 Series.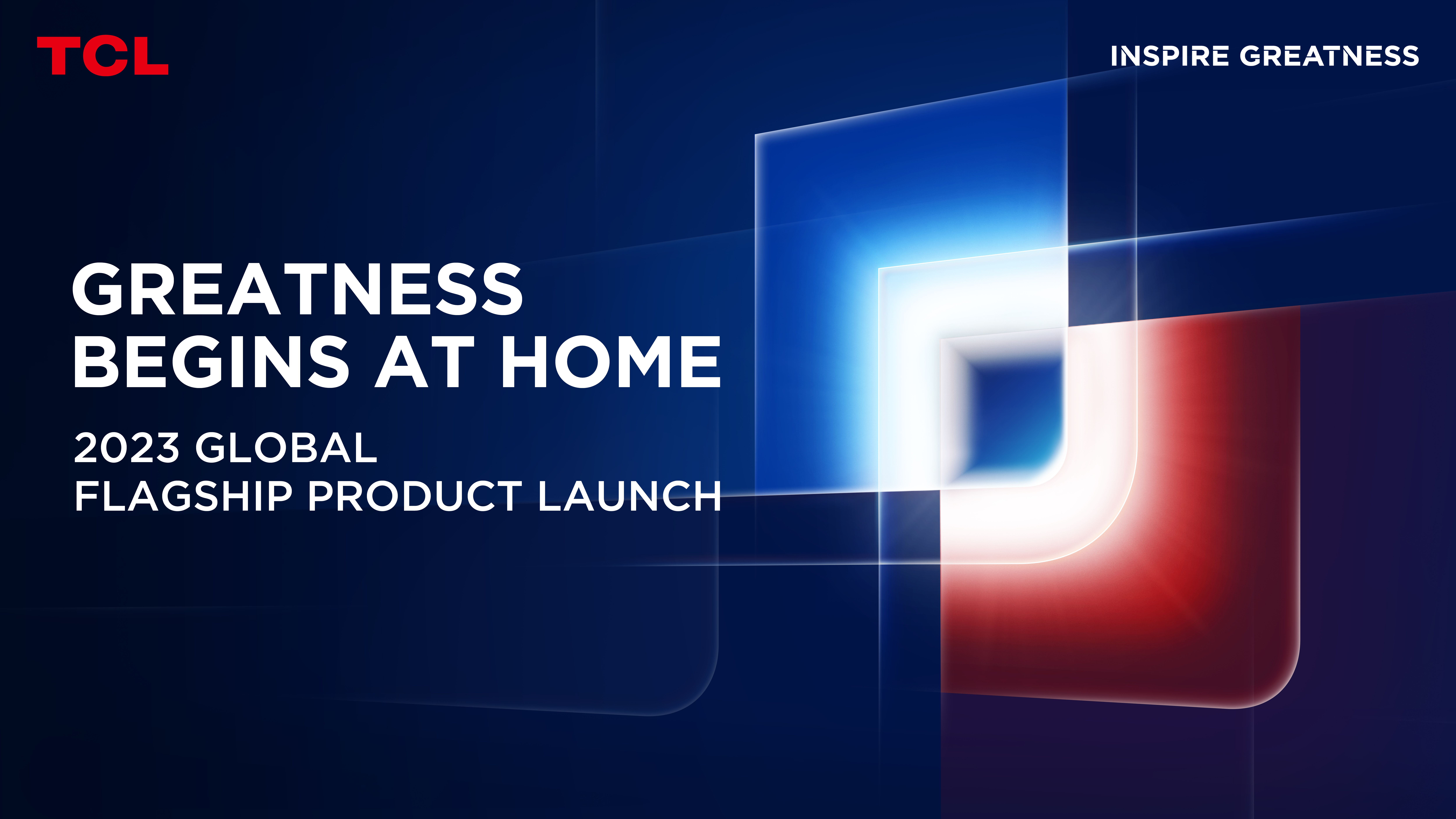 TCL
First impressions of TCL's latest press conference
The big reveal at TCL's press conference was the unveiling of the TCL X955 Series, its new flagship QD-Mini LED TV, but that wasn't all it had to reveal.
There was plenty to be impressed with throughout the press conference, but with a huge host of new technology and innovations, let's start with what made the new TCL X955 stand out so much.
The first 5000-level Mini LED TV
TCL opened up by stating that the new TCL X955 was the world's first 5000-level Mini LED TV, but what does this mean exactly?
When it comes to Mini LED TVs, the number of local dimming zones helps to dictate the light and dark levels of the TV's image, as well as how well it shows off its fine details. When it comes to most premium TVs, you'll be looking at 2,000 different local dimming zones, which helps to deliver some great details.
The newly announced TCL X955 comes with 5184 local dimming zones. This is an entirely different level of graphical detail, and an impressive level of contrast, with some of the brightest brights and darkest darks that you can get on any TV.
In addition to all of these local dimming zones, TCL has announced that its X955 will also feature up to 5000 nits of peak brightness. According to their press conference, this is approximately the same number or slightly more nits than you would see on the surface of your desk under office lights.
This means that TCL's new X955 TV will be giving you a visual experience that is close to that of what you might see in real life. In comparison to most other premium TV options which boast approximately 2000 nits of brightness, this means TCL is redefining what flagship quality looks like.
With these two combined features, the TCL X955 now leads the industry in terms of picture quality bringing a 27.5% increase in brightness, a 33% increase in focusing angles, and a 210% increase in light control precision.
Sensational colours fit right into the frame
All of this technology fits snugly into the TCL X955's bezzle-less design, with a screen ratio of up to 98%. The revealed design was slim and sleek, making the resulting image all the more impressive.
The TCL X955 was revealed to have a huge colour gamut, with 98% DCI-P3 allowing the TV to produce more than a billion colours thanks to TCL's industry-leading Quantum Dot Technology.
All of this is certified by TUV Rheinland for its Realistic Visual Experience.
Now powered by AI
With AI developing so rapidly, it was no surprise to hear that TCL is integrating it into the TCL X955. Thanks to the AiPQ Processor 3.0, TCL can now make use of AI algorithms to help improve clarity, colour, contrast, HDR support, and much more in scenes.
The best part here is that they do so automatically. For example, the AI can automatically sense ambient light intensity, colour temperature, and maximum brightness to enhance the perceived contrast of a scene beyond what might otherwise be possible, all without overexposing a thing.
For watching sports or playing video games, AI allows the X955 to convert low frame rate videos into higher frame rates, and to achieve high variable refresh rates in real-time. This means that you'll always get the best gaming experience when you play and that sports will look clearer and better than ever before.
In-built subwoofers and surround sound
When it comes to your TV, the quality of the video isn't the complete picture. Audio can be just as important when it comes to your viewing experience, but most TVs only feature two sound channels.
Fortunately, the TCL X955 has been revealed to come with some pretty impressive auditory specs, as to be expected from TCL's newest flagship model. These include a maximum of 160W ONKYO audio, featuring not just left and right channels, but also 4.2.2 channel surround sound, two sky-sound channels, and two subwoofers.
This is an ideal solution to combine with Dolby Atmos to achieve a complete 360-degree sound in your living room or home theatre, perfect for becoming fully immersed in what you're watching.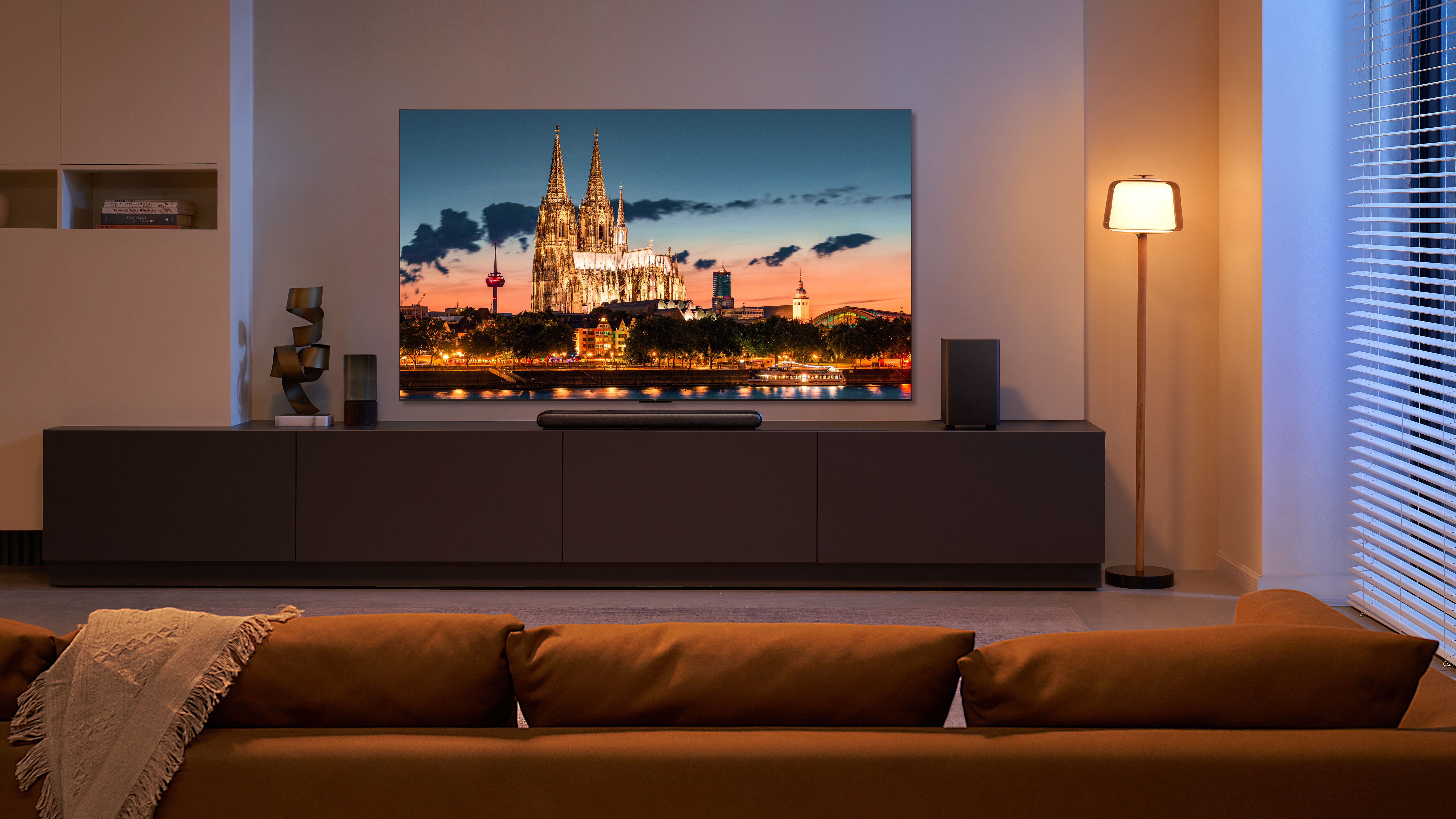 TCL
More QD-Mini LED TVs to watch out for
TCL also introduced three other new QD-Mini LED TVs to be released alongside their new flagship model. While not as feature-packed as the TCL X955, these QD-Mini LED TVs still have a lot to offer in their own right.
The TCL C955
The TCL C955 features 2000 local dimming zones and peak brightness, making it the best large-screen TV for when you don't want to compromise on picture quality.
TCL also announced that the C955 would be coming with a maximum of 120w 2.2.2 channel ONKYO audio system and the latest AiPQ Processor 3.0. Altogether, this makes the C955 an incredible TV for just about any home or situation.
The TCL C755
The TCL C755, which TCL revealed would be launching as the C805 in Europe, seems like it will be a great entry point for anybody looking to experience the higher quality of a QD-Mini LED TV.
The TCL P745
When it comes to best-in-class visuals, TCL unveiled their new P745 UHD TV for anybody looking for amazing value. Marketed as the world's most affordable 98-inch UHD TV, the P745 is ideal for anybody who doesn't want to compromise on price while still getting a truly incredible image quality for its size.
But TCL had more to show
TVs are great for entertainment, but TCL had much more to show off than just their impressive new QD-Mini LED TVs.
The FreshIN+ 2.0 AC
TCL has been producing great air conditioners for years now, so the reveal of the FreshIN 2.0 has come as no surprise.
TCL has been selling air conditioners worldwide and has taken that knowledge to push their new air conditioner to the next level.
For instance, the new TCL FreshIN 2.0 can take up to 60 cubic metres of fresh air volume per hour, and expel air at a rate of half that. This is more than enough to quickly and easily ventilate a room.
On top of this, the TCL FreshIN 2.0 can also be used to expel unpleasant smells, which combined with its temperature balancing functionality will help you to settle comfortably into any room you enter.
The TCL FreshIN 2.0 uses Gentle Breeze functionality to gently cool your home without blasting cold air directly at you. This, combined with the smart integration for Alexa, Google Assistant, and more, means that you can control the temperature in your home with little more than your voice, and experience comfort like never before.
TCL's new line of Refrigerators
For the first time, TCL shared its new dedicated Pure Air technology system.
This system uses purification modules to absorb odours from within the internal circulation system to keep your ingredients fresher for longer.
Additionally, TCL's proprietary Automatic Anion-releasing Technology was shown off for the first time. This AAT technology is a coating on the inner cabinet surfaces to render your fridge bacteriostatic for better purification and antioxidation properties.
TCL also had a lot to say about its award-winning Free Built-In refrigerator featuring Base Cooling Technology that they had developed to ensure better heat dissipation and the designs of the fridges themselves were sleek and clean thanks to their unique embedded hinge design.
TCL's Advances in Washing Machine Technology
The company had a lot to show off in regard to making their washing machines more sustainable, energy-saving, and hygienic.
Moreover, TCL had a lot to say about how eco-friendly their washing machines were. The P Series washing machine, for instance, was rated as A-class in both its noise level and its energy efficiency. This means that you'll be saving money on your energy bill while also giving back to the planet.
TCL also showcased its antibacterial gasket that made its washing machines more hygienic than ever. Its Steam Wash features lets you soak clothes with pure steam, which is a great way to wipe out common stains and bacteria.
TCL proves why it's at the forefront of the industry
Overall, TCL's press conference showed a lot of interesting new products and developments in technology. While the TCL X955 may have stolen the show with its incredible image quality, smooth design, and impressive features, the other TV models and white goods had plenty to offer as well.
This is a sponsored post. The product choices and opinions expressed in this article are from the sponsor and do not reflect the editorial direction of Pocket-lint or its staff. Models may vary by market. Refer to your local TCL office for details.
[ For more curated tech news, check out the main news page here]
The post TCL unveils mind-blowing new tech at latest press conference first appeared on www.pocket-lint.com