From www.techradar.com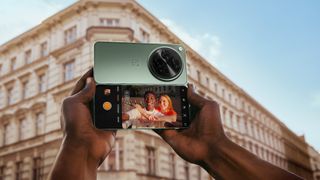 (Image credit: OnePlus)
This has been a big year for foldables, with the Google Pixel Fold landing, Samsung launching the latest entries in its Fold and Flip lines, and Motorola finally delivering an excellent option with the Motorola Razr Plus. But we may only now be seeing the best foldable phone of the year, as the OnePlus Open has just been announced, and it has a lot going for it.
For a start, this first foldable phone from OnePlus has an incredibly bright screen – in fact, it has two of them, with both the foldable main display and the cover screen reaching an impressive 2,800 nits of brightness. For comparison, the Pixel Fold tops out at 1,450 nits.
The foldable display here is a 7.82-inch 2268 x 2440 one with a 120Hz refresh rate, while the cover display is an 1116 x 2484 one and also has a 120Hz refresh rate.
Even without the high brightness, those screen specs are competitive with the likes of the Samsung Galaxy Z Fold 5. As it happens, both screens on OnePlus's phone are higher resolution.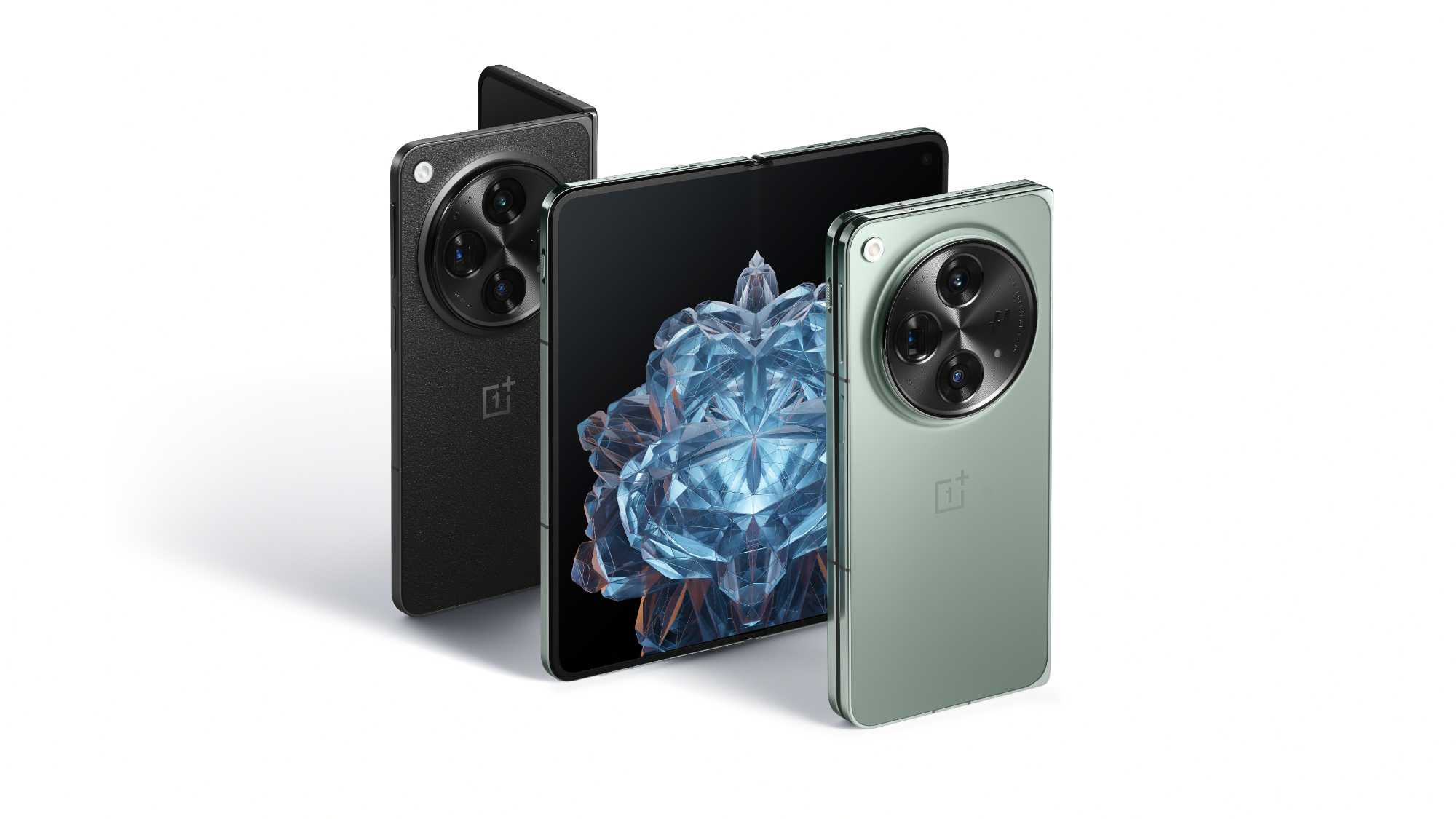 The OnePlus Open also has what looks to be one of the best camera setups on a foldable phone, as you'll find a triple-lens camera on the back, consisting of a 48MP main sensor, a 48MP ultra-wide, and a 64MP telephoto, capable of 3x optical zoom. It also has a 20MP selfie camera.
Other specs of the OnePlus Open include a top-end Snapdragon 8 Gen 2 chipset, 16GB of RAM, and a 4,805mAh battery that supports 67W charging, though there's no wireless charging here.
Finally, we come to the design, with the OnePlus Open being available in Emerald Dusk and Voyager Black shades, the former of which is a fancy name for green. The black model uses vegan leather, while the green one has a glass back.
Thinner and cheaper than rivals
Impressively, the OnePlus Open is just 5.8mm thick when open, which is in line with the Pixel Fold, and 11.7mm thick when closed, which is even thinner than the Pixel Fold, or any other widely available foldable phone.
All that, and the OnePlus Open actually undercuts its main competition too, costing $1,699 / £1,599 (with no availability in Australia), for which you get 512GB of storage. That's the only configuration, but it sees this phone undercut the Samsung Galaxy Z Fold 5 and the Google Pixel Fold, both of which start at $1,799 / £1,749, and come with half as much storage for that money.
That lower price could be the OnePlus Open's biggest win, but check out our OnePlus Open review for our full thoughts.
You might also like
[ For more curated tech news, check out the main news page here]
The post The OnePlus Open has landed, with better specs and a lower price than rival foldables first appeared on www.techradar.com