From www.pocket-lint.com
The Polar Vantage V3 is now here and it has some new sensors and a Nordic design to the mix.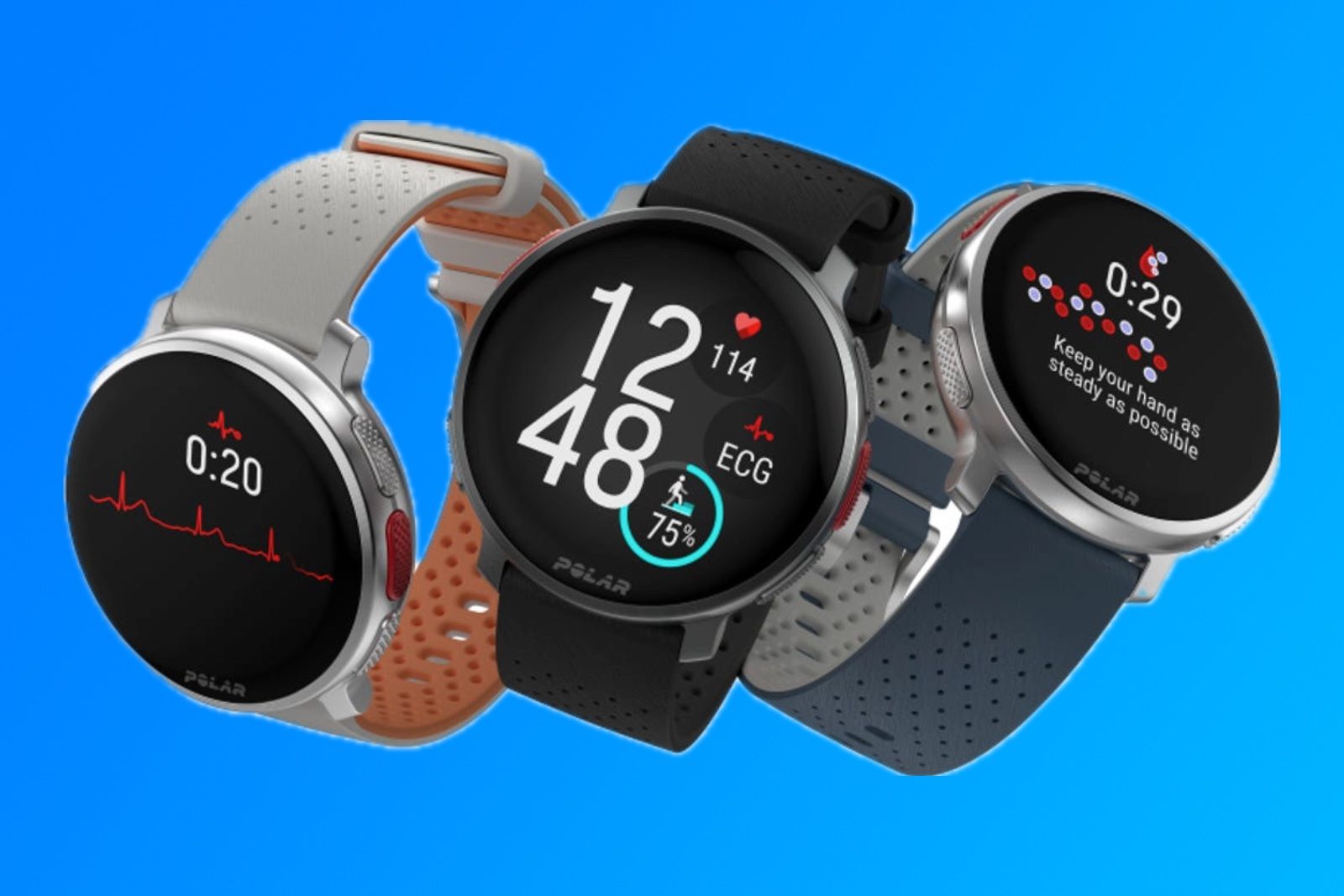 Polar/Pocket-lint
Key Takeaways
The Polar Vantage V3 is a premium smartwatch with a new minimal design and support for the latest biosensing technology for improved body monitoring.
The watch features Polar Elixir, which includes sensors to monitor cardiovascular activity, autonomic nervous system, body temperature, blood oxygen saturation, and more.
The Vantage V3 has a high-resolution screen display, offline maps, dual-frequency GPS for accuracy, and a new chip for better performance. It has a minimalist design suitable for sports and formal settings, and the battery can last up to 140 hours of training or eight days of display time. The watch costs £519/€599.90.
When it comes to choosing a premium smartwatch or fitness tracker, the Polar Vantage V3 is a new addition that should probably find a home on your shortlist. It's just been announced and brings with it a new design and support for the latest generation of Polar's biosensing technology for improved body monitoring and measurement gathering. And it looks pretty great, too.
The new watch has a minimal look that gets out of the way so that you can get on with what you're doing. Which given the "multisport" focus of the watch, could be just about anything – and all while monitoring your body as you go.
Polar Elixir brings all the sensors
The headline feature of the new watch is Polar Elixir, the name given to those new biosensing technologies. They'll give you the opportunity to monitor a whole range of interesting aspects of your body, starting with cardiovascular activity. You'll also be shown information about your autonomic nervous system as well as your body temperature in a way that helps you use that data however you see fit.
All of that's done via a range of sensors that monitor things like your blood oxygen saturation, skin temperature, and more. Those things include what your heart is getting up to thanks to the inclusion of a wrist-mounted ECG feature.
All of the information those sensors will collect is displayed on a high-resolution screen display which is also where you'll see your apps. Those include offline maps, while a dual-frequency GPS ensures that the information those maps have to work with is as accurate as can be. Polar says the new Vantage V3 also has a new chip inside to make sure that you get the "smoothest and swiftest performance in a Polar watch ever."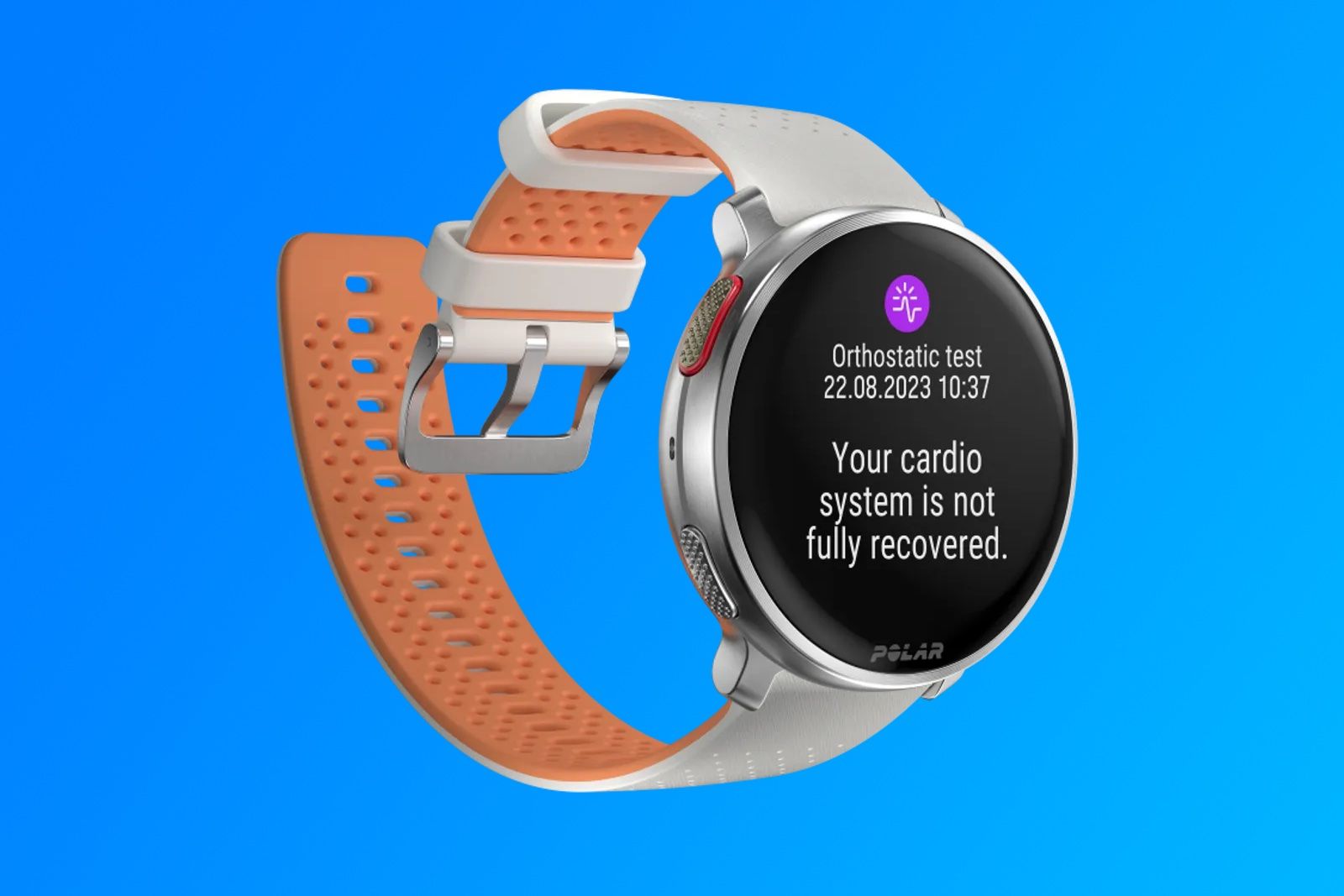 Polar/Pocket-ling
As for the design, the look is definitely one of minimalism rather than something more likely to make its presence known on your wrist. Its 1.39-inch display is the star of the show, with Polar saying its new design uses the company's Nordic heritage as inspiration. The design should put the Vantage V3 right at home in both sports and more formal settings.
Battery life shouldn't be an issue no matter what you're getting up to – the Vantage V3 manages to run for 140 hours of training on a single charge, while the low-power mode extends that to eight days of display time.
Pricing? Well, the Polar Vantage V3 costs £519/ €599.90 and will be available in Night Black, Sky Blue, and Sunrise Apricot when orders begin shipping on 25 October.
[ For more curated tech news, check out the main news page here]
The post The Polar Vantage V3 has a new look and next-gen biosensing capabilities first appeared on www.pocket-lint.com