The company made a surprise announcement at Qualcomm's Snapdragon Summit
YouTube"" data-modal-id="single-image-modal" data-modal-container-id="single-image-modal-container" data-img-caption="""">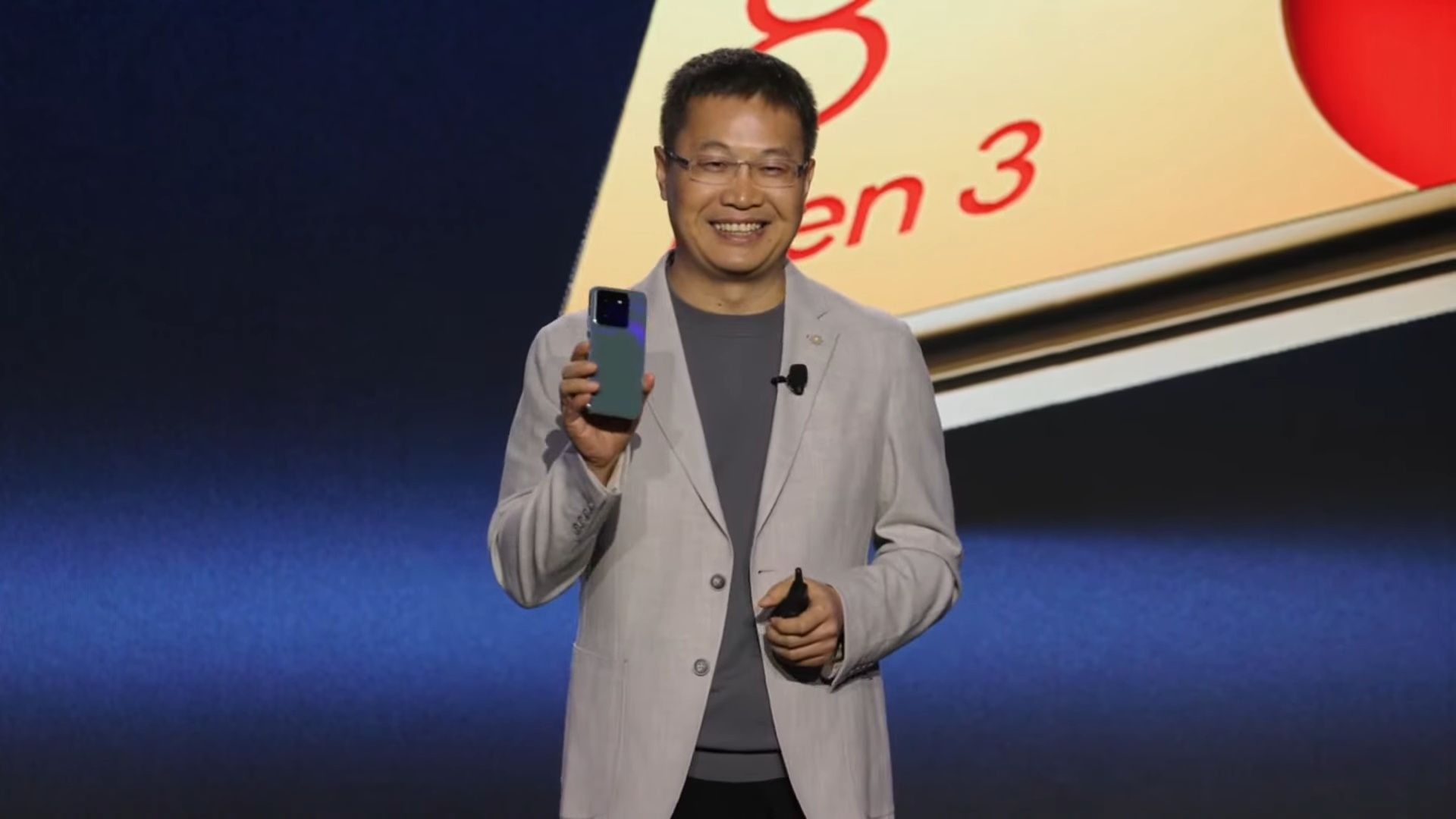 Summary
Xiaomi's upcoming 14 series will be the first phones to feature Qualcomm's Snapdragon 8 Gen 3 chipset, marking a significant upgrade from its predecessor.
Xiaomi president William Lu announced the news at Qualcomm's Snapdragon Summit, highlighting the strong partnership between the two companies.
The Snapdragon 8 Gen 3 boasts impressive upgrades, including a CPU with seven cores and significant improvements in AI capabilities, and the Xiaomi 14 is expected to be a camera powerhouse.
We already knew that the Xiaomi 14 series would make its debut later this week, but the company's president just dropped a pretty big bombshell at Qualcomm's Snapdragon Summit 2023: it will be the first line of phones to ship with a Snapdragon 8 Gen 3 chipset. Its predecessor, the Xiaomi 13, used a Snapdragon 8 Gen 2, so you might think this was expected — but with this year's model being announced earlier than last year's, it seemed like it might miss out on Qualcomm's next-gen chip. Evidently, it was right on time.
When Xiaomi president William Lu took to the stage in Maui on Tuesday, it seemed like one company paying a professional courtesy to another by helping hype up its progress for the year — after all, Qualcomm had just made the limelight-hogging announcement for its latest SoC. But the crowd let out an audible gasp when the executive pivoted to a new topic.
"Now, I want to share with you that, on the 26th of this month — just a day to go — we are launching the Xiaomi 14," explained Lu, "And this model is officially (using) the Snapdragon 8 Gen 3."
YouTube"" data-modal-id="single-image-modal" data-modal-container-id="single-image-modal-container" data-img-caption="null">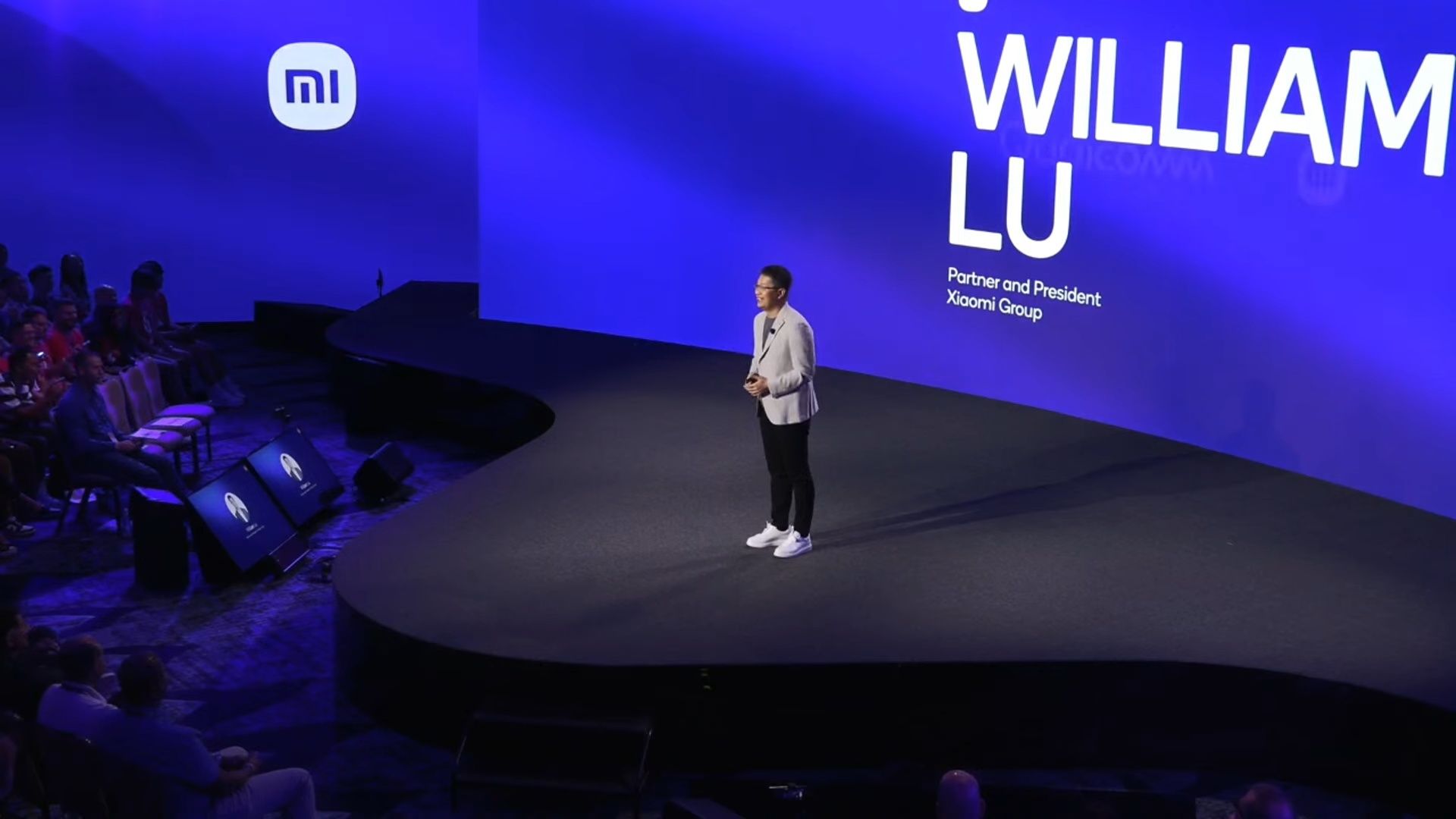 After pausing to let the audience collect itself, Lu went on to boast that "Xiaomi and Qualcomm have a long-term partnership, and the Xiaomi 14 is a demonstration of our deep collaboration with Qualcomm." He added, "This is one of the first times ever that a new platform and a new device launch together."
The Snapdragon 8 Gen 3 has some pretty significant upgrades over its predecessor, so it's understandable that Lu would want to brag about beating the competition to market. For its main processing duties, the CPU features seven cores, fronted by a 3.3GHz Cortex-X4 primary core. Five of those are Cortex-A720 performance cores, of which two are clocked at an even 3.0 GHz, with the other three hitting speeds up to 3.2GHz. The last two are Cortex-A520 efficiency cores clocked at 2.3GHz.
Aside from the increase in raw specs, Qualcomm invested a lot of its resources into AI with the Snapdragon 8 Gen 3 — however, it will be up to OEMs to implement many of these upgrades, and it's unclear if Xiaomi has. Nonetheless, tools shown off by Qualcomm included the world's fastest on-device image generator and a Video Object Eraser feature that looked a lot like Google's Magic Eraser, but for video.
We also got a brief glimpse of the Xiaomi 14 itself, with Lu holding it up on stage for all to see, as shown in the hero image above. Details will be confirmed on the 26th when the phone is formally announced, but we're expecting a stellar camera experience backed by top-of-the-line Leica Summilux lenses, to go along with the usual display and battery upgrades. It should be an exciting week for Xiaomi fans.
[ For more curated tech news, check out the main news page here]
The post The Xiaomi 14 will be the first phone with a Snapdragon 8 Gen 3 first appeared on www.androidpolice.com