From www.slashgear.com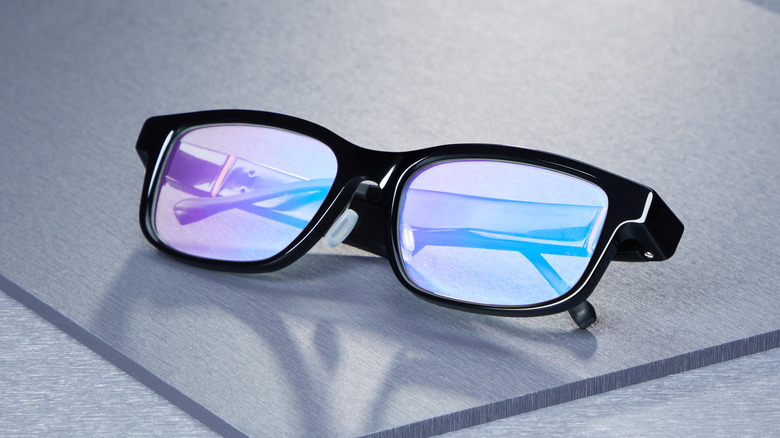 Solos
Many companies have tried to make smart glasses a mainstream item, but not everyone wants to look like they just stepped off the USS Enterprise. This is one of the infamous reasons Google Glass was such a flop. Smart glasses designer Solos may have solved that issue with its AirGo3. Despite its simplistic design, these smart glasses feature a microphone and a speaker that can be paired with a smartphone, and it also has AI capabilities via ChatGPT.
With the assistance of the Solos smartphone app, users can take advantage of voice recognition to ask ChatGPT questions. Some examples the company gave of this in action include asking what tourist destinations to visit when traveling, and inquiring about how to make a recipe while cooking. After an AI conversation concludes, users can copy and send the transcript through social media and other forms of communication.
Another ChatGPT-powered feature on this product is live language translation. When spoken to in a foreign language, the glasses automatically translate the sentences before whispering the output into the user's ear. However, until SlashGear gets its hands on a pair to test, it's impossible to vouch for the accuracy or effectiveness of the translation.
AirGo3 style and features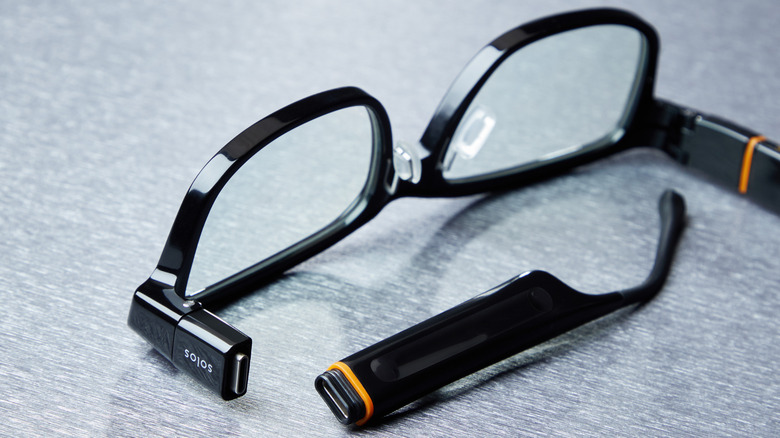 Solos
The AirGo3 can be picked up in three styles. The most expensive is a sports variant called "Argon," which retails for $249-299. The other two models, the "Xeon" sunglasses and the "Helium" optical glasses, cost $199. All AirGo3 pairs feature an IP67 waterproof rating, and can last seven hours on a call or 10 hours of music playback on one charge.
For those who need a prescription, Solos offers prescription lenses for a premium. It also offers anti-blue, light adjusting, and polarized variants. The front frames can also be customized and interchanged if the user wants to try out new colors or designs.
On top of AI functionality, the AirGo3 glasses support standard smart glasses functionality, such as reading smartphone notifications out loud to the user. It also has characteristics that make it similar to a fitness tracker: The glasses via the Solos app will warn you if you are sitting with incorrect posture, remind you to drink water at the times you specify, and track your calories and steps taken, among other activity-tracking features.
The AirGo3 won't have access to all the device's features straight out of the box. To take advantage of enhanced text-to-speech, the standalone SolosChat, enhanced AI performance, and improved AI language, you must pay a $9.99 monthly premium subscription.
[ For more curated tech news, check out the main news page here]
The post These New Smart Glasses Have ChatGPT Integration, And They Actually Look Normal – SlashGear first appeared on www.slashgear.com