From www.phonearena.com
Threads by Instagram is on a mission to earn that spot on your phone's homescreen and it plans on doing that by regularly releasing new features that are of interest to its users. In its latest release, the company has revealed a few "secret" features that you may or may not know exist on the platform.
Head of Instagram and Threads boss, Adam Mosseri, revealed via a post a couple of tricks that the app can currently do. While these are definitely not mind blowing additions, they are neat little details that can enrich the app's user experience.
Easy follow all mentioned on a post
On the mobile apps, you can now long press on a post to follow everyone who is mentioned on it. A panel will popular at the bottom of the app showing you who was mentioned in the post. Here, you can either follow each one individually, or choose the "Follow all" option. As a bonus, there is also a "Copy text" option if you want to use that same text in a new post or share it to another app.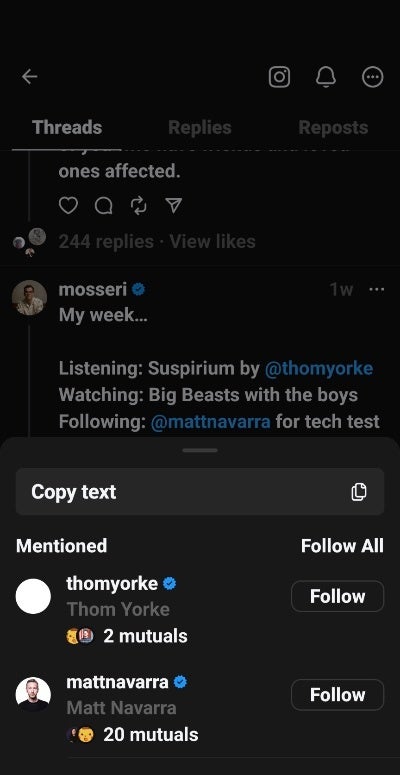 Copy/paste media attachments
You can now copy and paste media attachments on the web to make posting easier. Previously, when composing a post you had to click on the media icon in order to attach an image or video from your device's file manager. Now, it's as easy as copy/paste, which can save you a ton of time when wanting to add something that's already saved in your clipboard.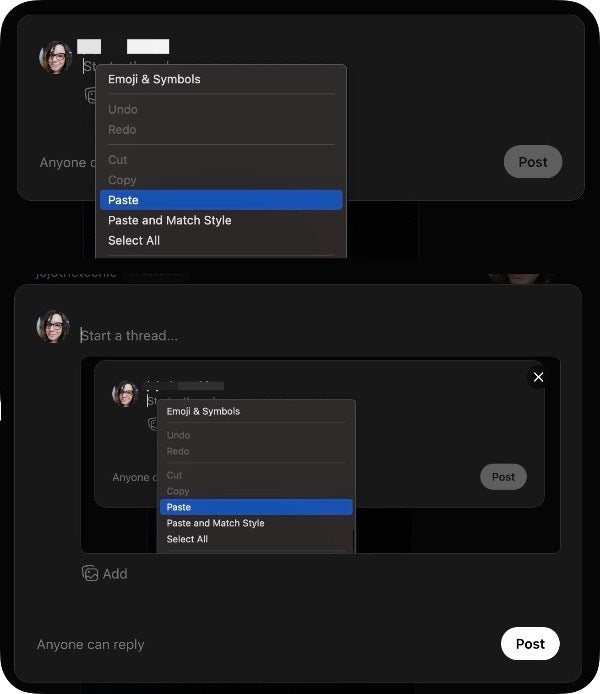 Tag Instagram accounts
Not only can you tag other accounts within Threads, but you can also now tag Instagram accounts. When tagging, you can now see Instagram accounts populate in the autocomplete options. This is great if the account you want to tag has not signed up for Threads yet, but does have a presence on Instagram. Who knows? This might entice more Instagram users to sign up for threads and gain more exposure that way.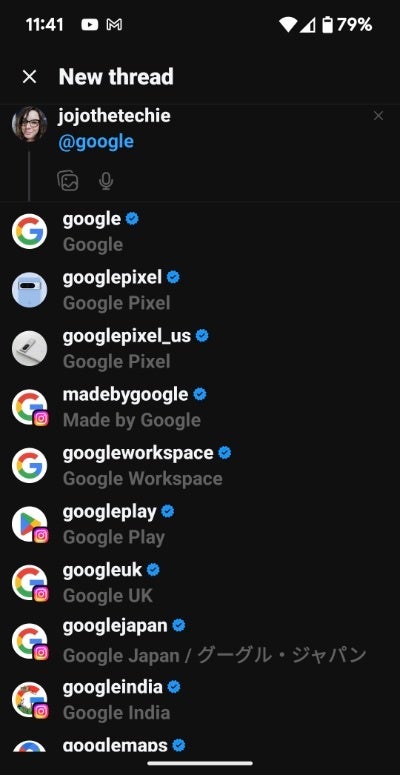 Hopefully Threads continues to add on helpful features such as they have been lately. The platform's daily user base continues to request new features regularly and these are seemingly not falling on deaf ears. We will continue to report new features here as they are revealed.
[ For more curated tech news, check out the main news page here]
The post Threads by Instagram reveals secret new features on mobile and the web first appeared on www.phonearena.com