From www.pocket-lint.com
Two unannounced Asus Phone 7 handsets have appeared in Geeekbench results, but what are they?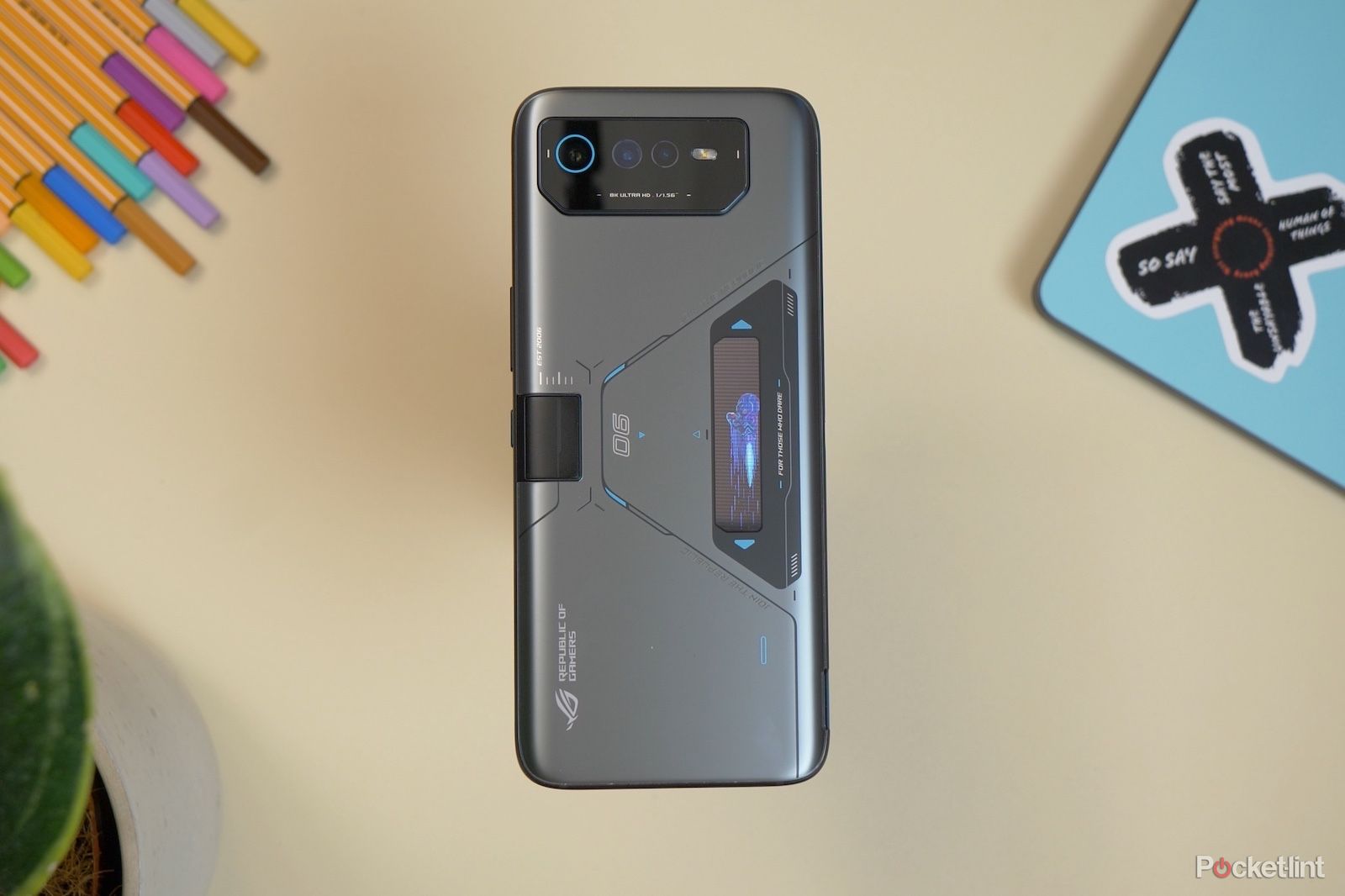 Two new and as-yet-unannounced Asus ROG Phone 7 variants have appeared in the online Geekbench database, but it isn't immediately clear which versions of the phone they are.
Following 2022's release of the Asus ROG Phone 6D Ultimate and associated models, we're expecting the next round of releases to come around July 2023. We've already been a number of ROG Phone 7 leaks, but this new appearance on Geekbench gives us a little more information.
Just as the previous leak had suggested, both of these two phones use Qualcomm's Snapdragon 8 Gen 2 chip with 16GB of RAM also offered. The two models that have appeared on Geekbench are the ASUS_AI2205_B and ASUS_AI2205_C, while an ASUS_AI2205_D had already been spotted. Those are likely to be the three models we'd seen leaked before, although which one is which isn't really clear at this moment.
There is a suggestion that the "C" model is the Asus ROG Phone 7, though, while GSM Arena believes the "D" variant could be the ROG Phone 7D. If so, that would perhaps suggest that the "B" version is the ROG Phone 7 Pro/Ultimate.
As for other specifications, it looks likely that all three models will get LRDDR5X Ram and UFS 4.0 storage, while the ROG Phone 7 is tipped to ship with a 6.8-inch FHD+ display with an under-display fingerprint scanner. A 6,000mAh battery and 65W charging are also tipped as well.
All three models will likely be running Android 13 when they do arrive which, based on previous schedules, is likely to be in or around July. That means there's still plenty of time for the landscape to become more clear of course, so expect more leaks as the weeks wind on.
The post Two unconfirmed Asus ROG Phone 7 handsets pop up in early Geekbench results first appeared on www.pocket-lint.com
In many places around the world, horse races are an attraction that a lot of people love to watch. With the fast-paced action and thrill that each game provides, it is no longer surprising to know that millions of fans have grown fond of it.
Cybersecurity threats have become vast and more sophisticated. The rate of malware attacks and malicious activity counts within seconds despite the size or sector the organization belongs to — no one is safe enough to expect that foe actors will bypass vital company resources.