From www.phonearena.com
Update: It looks like the situation is steadily getting better, with some users reporting that their LTE services have been restored
The original story continues below.
If you are on Verizon and your connection seems wonky, you are not alone as many users have reported issues with the service, with Downdetector showing a huge surge in complaints in the last few hours.
The problem appears to be severe as it is not limited to spotty signals as many customers have reported that except for emergency 911 calls, nothing is working, with their phones showing "No service" or "SOS only".
It's hard to ascertain how many users have been affected but the number doesn't seem insignificant. Citizens of Aurora, Boise, Denver, Littleton, Meridian, Nampa, New York City, Salt Lake City, and Utah are among those who have been affected.
Verizon hasn't said anything about the outage so far and some users who reached out to the telecom company didn't receive satisfactory responses. Customers have reported issues with both cellular service and data. Verizon Home Internet users have also been impacted.
According to a screenshot posted by one X user, a Verizon sales representative has acknowledged the issue, noting that text, data, and voice services have been affected. The company is working on the issue and it could take up to 12 hours before services are fully restored.
If you still have no service, you might want to restart your phone.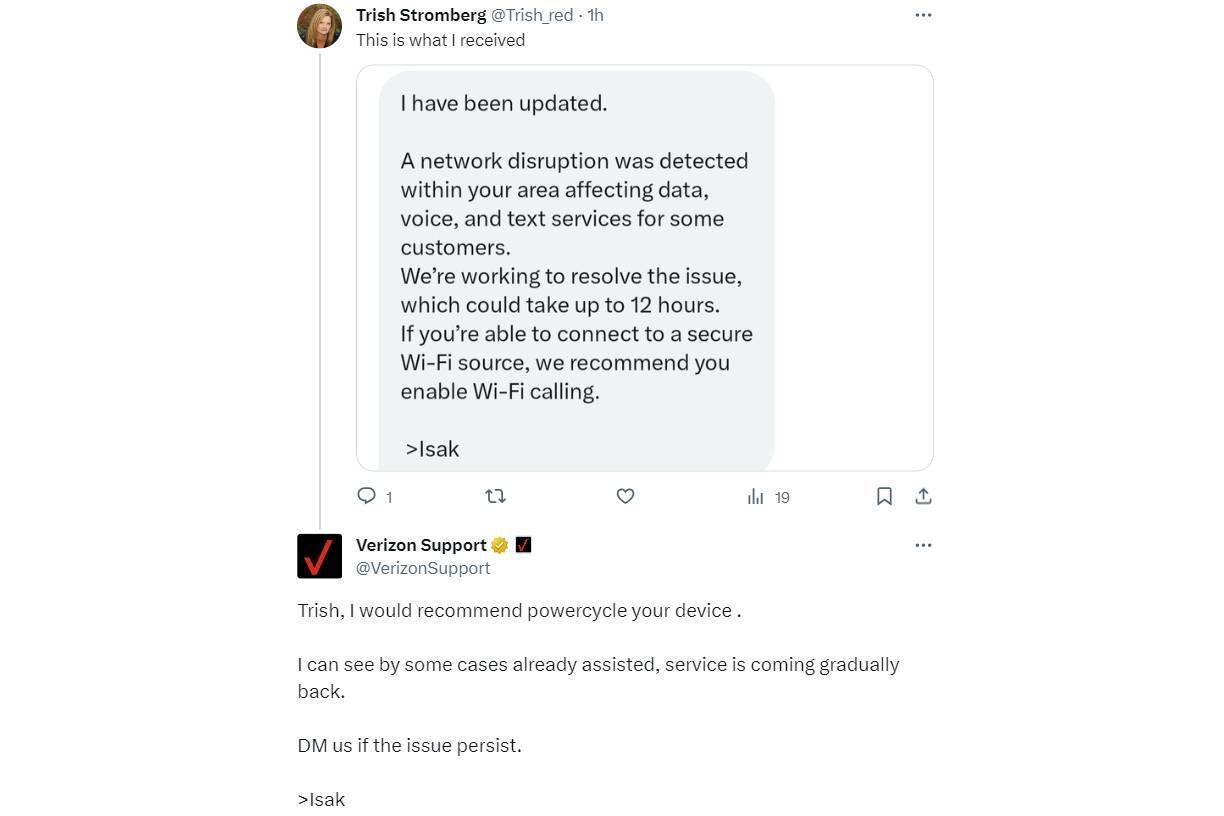 This is a developing story
[ For more curated tech news, check out the main news page here]
The post Verizon is down in many parts of the US first appeared on www.phonearena.com