From www.tomsguide.com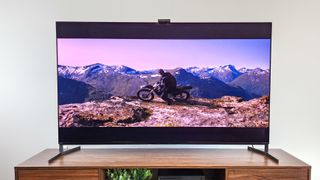 (Image credit: Tom's Guide)
How do you make one of the best TVs even better? Well, if you're Sony and you want to improve the Sony A95K OLED, you tweak color accuracy and saturation to never-before-seen levels. To that end, if you're a cinephile or someone who wants to get the absolute most out of your new TV, the new Sony A95L OLED is a perfect fit.
We've recently put Sony's latest OLED flagship through our rigorous testing protocols and the results are impressive. There's some weak spots in the A95L's performance — especially when stacked against some of the other top OLED TVs such as the Samsung S95C OLED and LG G3 OLED — but it's a toss up which of the three is the best OLED TV in 2023.
Thinking about buying the Sony A95L but want some hard numbers to support your decision? Here's how Sony's flagship OLED performed in our tests.
Sony A95L OLED test results
Swipe to scroll horizontally
| | | | | |
| --- | --- | --- | --- | --- |
| Row 0 – Cell 0 | Sony Bravia XR A95L | LG OLED evo G3 | Samsung S95C | Sony Bravia XR A95K |
| SDR Brightness (10%, in nits) | 112 | 326 | 249 | 297 |
| Delta-E (lower is better) | 2.856 | 1.8611 | 1.4542 | 3.3223 |
| Rec. 709 Gamut Coverage | 99.9763 | 99.7631 | 98.7273 | 110.8434 |
| HDR Brightness (10%, in nits) | 1215 | 1361 | 1369 | 994 |
| UHDA-P3 Gamut Coverage | 99.95 | 96.73 | 99.09 | 99.95 |
| Rec. 2020 Gamut Coverage | 89.41 | 72.49 | 74.47 | 89.44 |
| Input Lag (ms) | 16.1 | 12.9/9.2 | 9.2 | 16.1 |
This OLED is all about color saturation
While all OLED TVs typically have better color saturation than their QLED counterparts, the A95L takes things to a new level, even outperforming the LG G3 OLED. That makes a lot of sense when you consider that the Sony A95L uses a QD-OLED panel that offers better color saturation than a standard OLED panel does.
The biggest win in color performance that I see is with the BT2020 color gamut where the A95L covers a record-setting 89.41%. That's going to effectively future-proof the A95L as the mastering process for movies and shows continues to advance.
But great color saturation needs to be accurate — otherwise oversaturation takes over and colors begin to take an unnatural hue. The A95L's Delta-E score, which measures how accurate the colors are to targets set by Portrait Displays' Calman TV calibration software, shows that it's just not quite as good out of the box as the Samsung S95C or LG G3 OLED.
The good news is that Delta E can be corrected by a calibrator who can go into the settings to tweak the RBG settings. It's a costly add-on expense, but one that's worth it if you plan on shelling out the big bucks for the Sony A95L.
But brightness is going to be a problem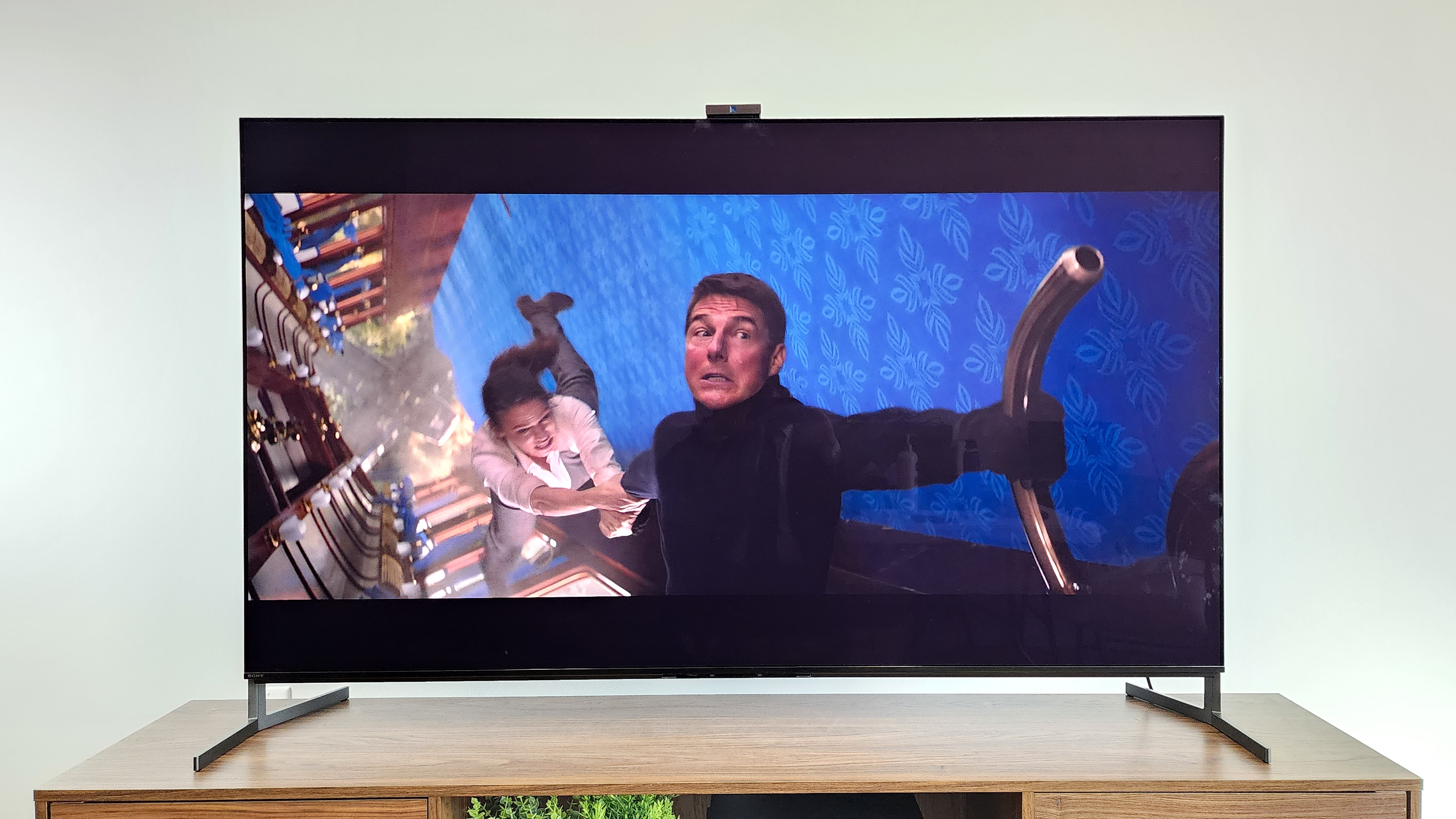 One of the biggest advantages about QD-OLED over standard OLED is that it offers better brightness — or, well, at least in theory it's supposed to.
As you can see by the brightness data we collected, the Sony A95L puts out a respectable 1,361 nits in HDR, putting it on par with most QLED TVs and making it suitable for daytime use. However, in SDR, the average brightness we saw was around 112 nits. That's definitely lower than the competition that averages between 200 and 300 nits with SDR content, and it could mean that some content will be hard to watch on the Sony A95L.
To that end, you might want to consider the Sony A95L OLED if you have a light-controlled living room (one where you can roll down the shades if you can't see very well) or a dedicated home theater. If that's not you — or not in your plans for the future — then you're probably better off with the Samsung S95C that offers better brightness with SDR and comparable HDR brightness.
So which OLED TV is the best?
The Samsung, Sony and LG OLEDs each bring something big to the table. For the LG G3, it's SDR brightness and a sleek on-wall design. The LG G3 can be a hassle to install correctly and may even require an outside installer to get it setup without any cables showing, but it's a strong option for folks who mostly watch cable TV.
The Samsung S95C and Sony A95L both offer great HDR brightness, but the Samsung is going to have more accurate colors out of the box while the Sony S95L needs some calibration to get there. The good news is that, with a calibrator's help, that's entirely achievable and when it's done, colors are going to look more vibrant.
Based on our test results, I think the Samsung S95C is still the best of the bunch. It offers a great balance of performance for the price, and it doesn't require any outside help to get setup. It has the lowest input lag, which is a huge boon for gamers, and while I don't love Samsung's Tizen OS, it's not far behind LG's WebOS or the Google TV platform that Sony uses.
Each of these TVs are great, though, and all of them are going to be a huge upgrade to your home theater experience.
More from Tom's Guide
[ For more curated tech news, check out the main news page here]
The post We just tested the Sony A95L OLED TV — here's how it stacks up to Samsung's and LG's best first appeared on www.tomsguide.com