From www.pocket-lint.com
Key Takeaways
Sony's new streaming service, Bravia Core, offers the best picture quality for owners of its newer premium TVs, with lossless 4K streaming at up to 80Mbps.
Bravia Core focuses on movie content from the Sony Pictures catalog, including IMAX Enhanced films, and offers bonus features such as behind-the-scenes footage and interviews.
The service is only accessible to Bravia XR TV owners, and the availability of freebies and streaming options varies depending on the TV model purchased.
It's pretty hard to be stuck for something to watch these days. With popular streaming services like Netflix, Amazon Prime Video, Disney+ and Apple TV+, you have your pick of TV shows, movies and documentaries.
But now Sony is throwing its hat into the streaming services ring with an interesting proposition called Bravia Core. It claims to offer the best picture quality you'll find from a streaming platform and is just for the owners of its newer (from 2021) premium TVs.
What is Bravia Core?
When Sony launched its 2021 range of premium 4K TVs, it announced Bravia Core alongside it – a 4K streaming video service that would come built into every TV in its premium XR TV range, including its most recent 2023 line up.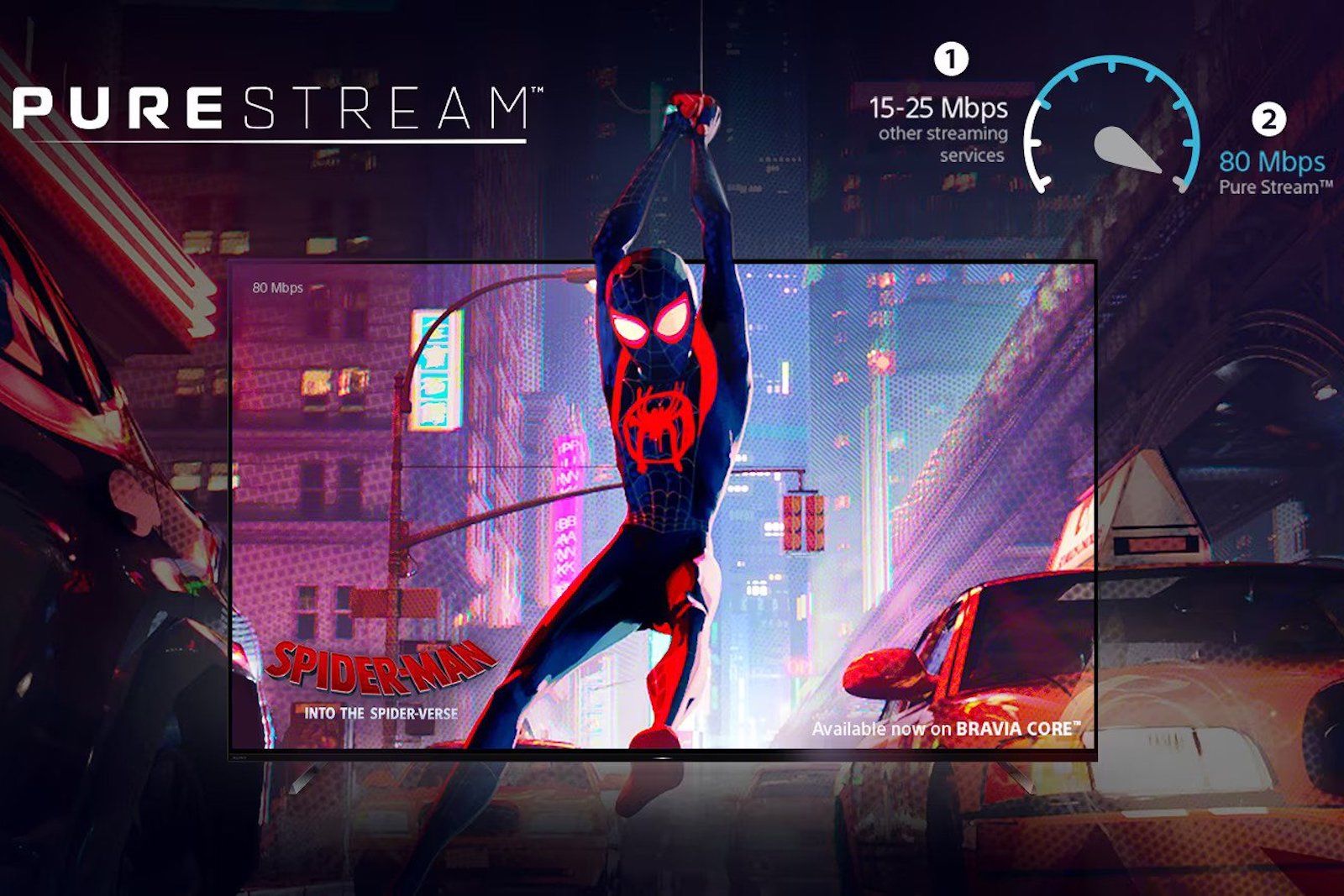 Sony
That includes TVs in its Mini LED range, like the X95K from 2022, and in its OLED and QD-OLED ranges, like the forthcoming A95L, or last year's excellent A95K.
Perhaps unsurprisingly, it has a focus on movie content and pulls from the Sony Pictures catalogue – both old and new. It also offers up some additional bonus content via its Studio Access special features, which includes behind the scenes footage and interviews with the cast and crew.
Most interestingly, it offers lossless 4K streaming at up 80Mbps – a speed it says is comparable with 4K Blu-ray – and is a huge jump up from the 15-25Mbps streaming rates that services like Netflix and Apple TV use.
This is down to high-quality streaming technology developed by Sony Pictures called Pure Stream.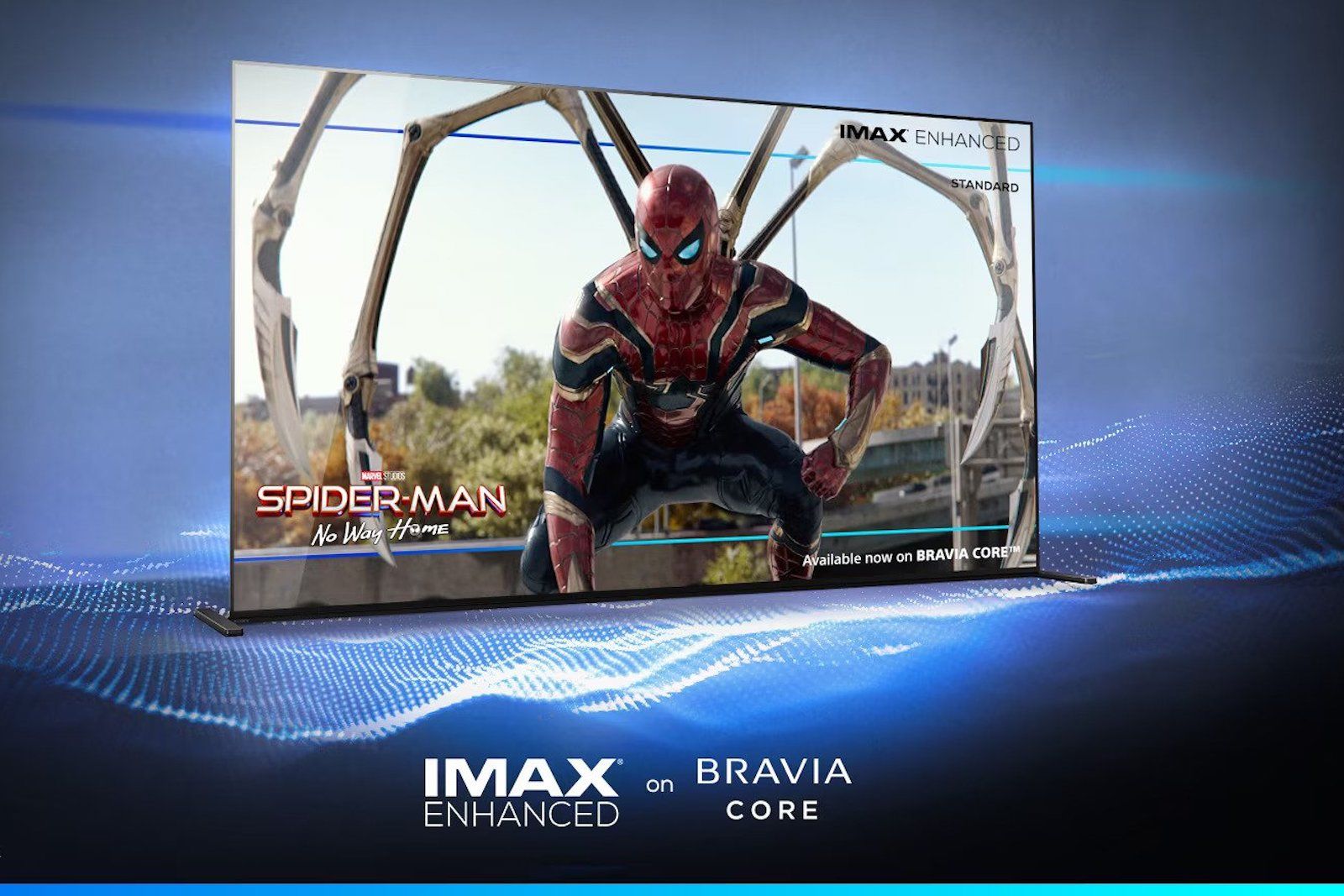 Sony/Marvel
It also claims to be one of the largest libraries of IMAX Enhanced films – a format which uses IMAX's signature picture, sound and scale parameters to deliver films in the way the director intended – particularly when made for IMAX cinemas.
This is a format that's also found on Disney+, as well as 4K Blu-ray discs. It utilises IMAX's proprietary Digital Media Remastering technology to reduce noise and grain and create the best picture for brighter, better displays, while sound is handled by Atmos rival, DTS:X. Finally, films shot and formatted for IMAX cinemas use the IMAX Expanded ratio of 1.90:1, which means slimmer black bars when watched back on your telly.
For titles that aren't IMAX Enhanced, there's something called Bravia Core Calibrated Mode. This will do its bit to automatically tweak picture settings to bring them as close to the creator's intent as possible, plus Dolby Atmos is also supported in the most recent movies.
What movies can I watch?
There are over 450 movies available to watch on Bravia Core. Some of the most recent titles you can buy or rent include:
Lyle, Lyle, Crocodile
A Man Called Otto
I Wanna Dance with Somebody
The Woman King
The Invitation
The Son
Turn Every Page
Hotel Transyvania: Transformia
Harold and the Purple Crayon
Morbius
Uncharted
Spider-Man: No Way Home
Ghostbusters: Afterlife
Cinderella
Venom
Bloodshot
The Equaliser 2
Smurfs: The Lost Village
Jumanji: The Next Level
And upcoming films to rent or buy in 2023 and 2024 will include:
Missing
65
The Pope's Exorcist
Spider-Man: Across the Spider-verse
No Hard Feelings
Gran Turismo 5
Insidious Chapter 5
The Equaliser 3
Kraven The Hunter
Spider-Man: Beyond the Spider-verse (2024)
Garfield (2024)
The Karate Kid (2024)
How much does it cost?
Only Bravia XR TV owners can access Bravia Core, so if you're being strict with the criteria, the entry point is quite high. However, we don't suspect people will buy a TV to get access to the service, and it's far more likely that it'll appear as an attractive additional service once they've settled in with their new telly.
What TV you buy will determine how generous Sony is with its freebies for loyal customers. From 2023's TVs, the A95L, A80L, X95L and X90L will get 24 months unlimited streaming of slightly older catalogue movies, and 10 film credits for more recent options.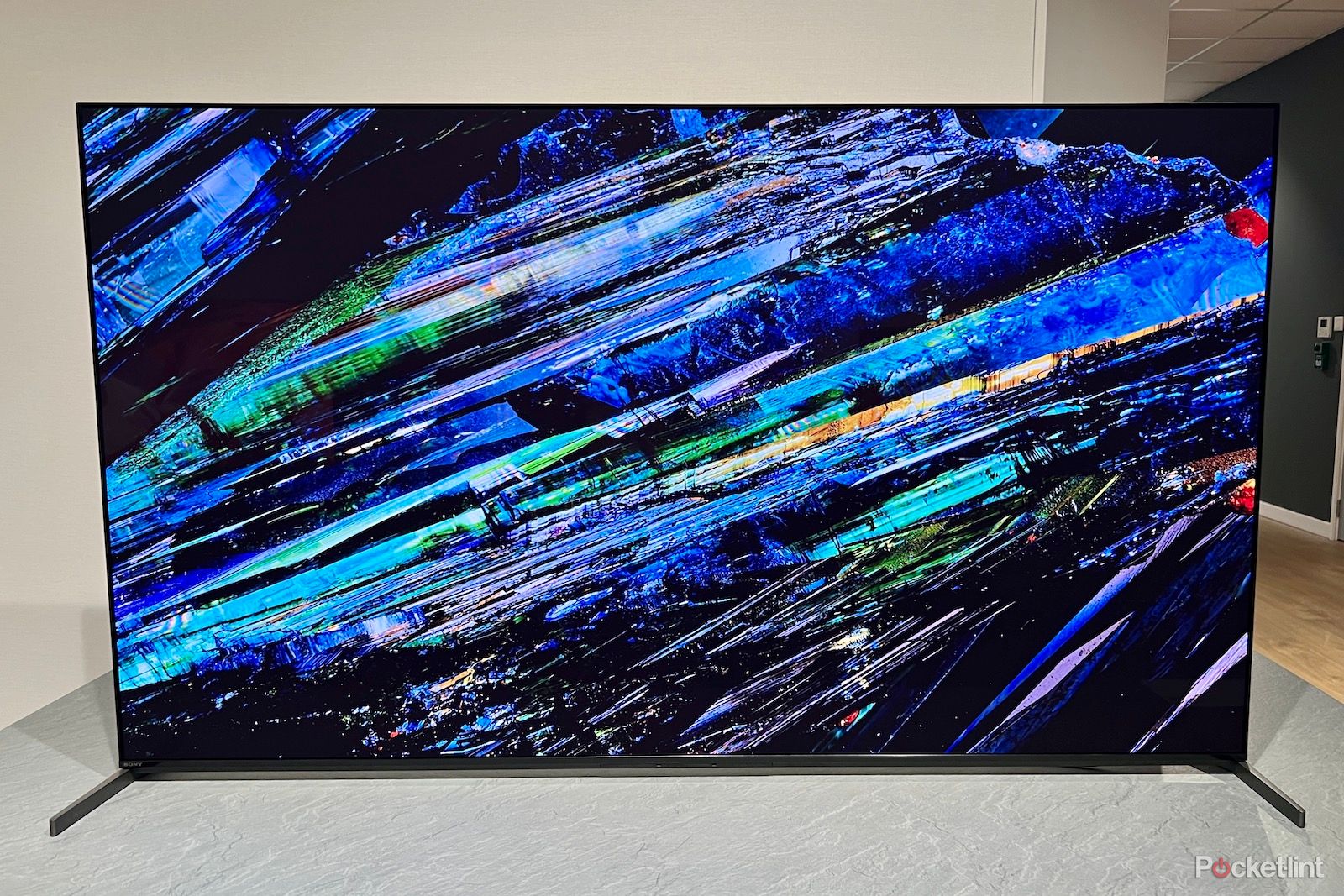 Those buying the X85L, X80L or X75WL will get the slightly reduced offering of 12 months streaming and five film credits – and the equivalent TVs from 2022 and 2021 should offer the same.
Currently Sony says that the unlimited streaming will finish once your allotted time comes to an end, with no current way of extending, but that once your credits are used up, you can buy more via Google Play and that all of these purchases will be watchable until at least February 23rd, 2028 – as per the Bravia Core Terms of Service.
How do I get it?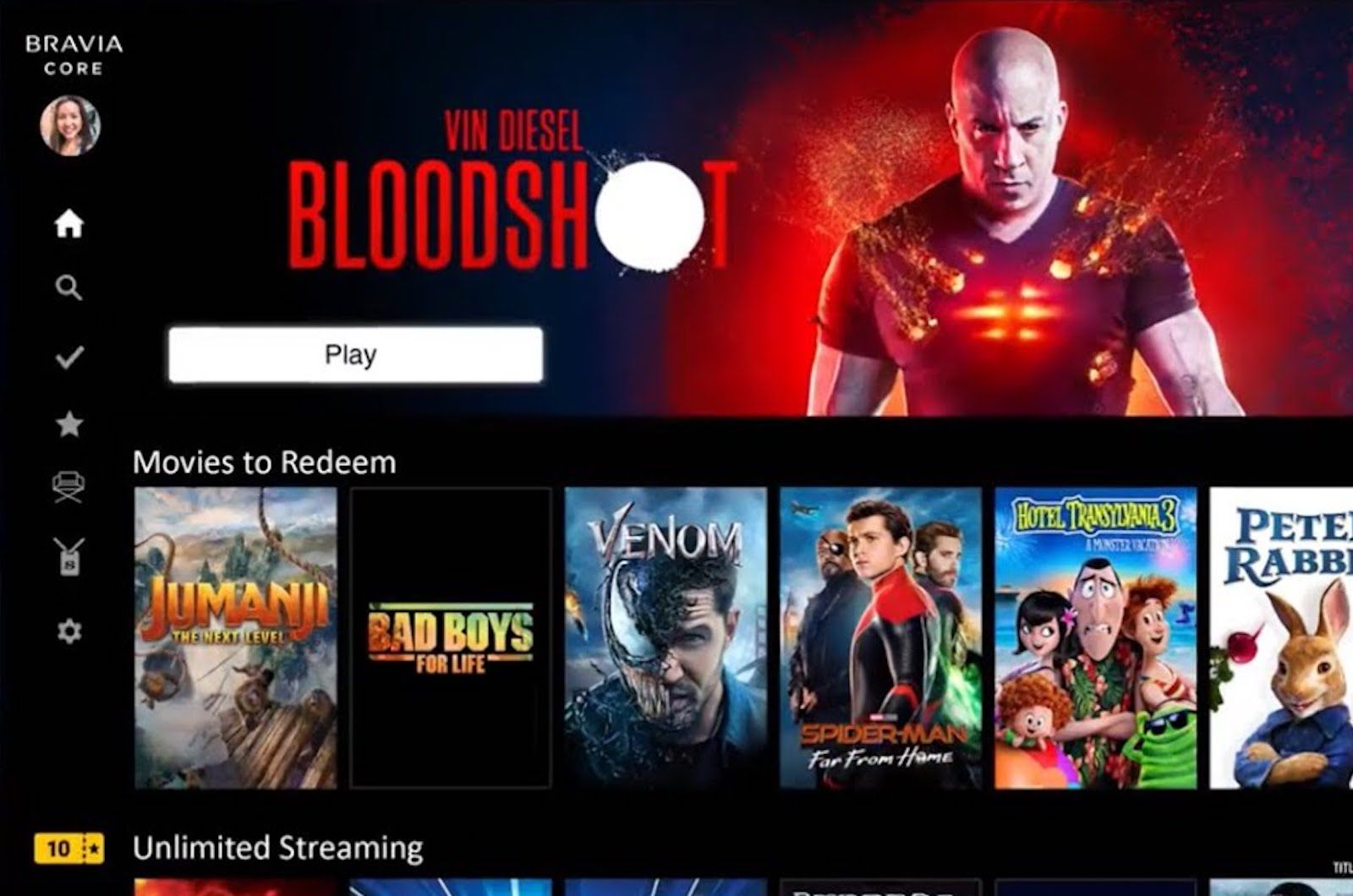 Sony
Bravia Core is available now on TVs sold in the US, UK and Europe, but the option to rent newer movies is currently only available in UK, Germany, France, Spain, Poland and Sweden, with more to be confirmed later.
To get the picture quality associated with Pure Stream, you will need an internet speed of 43Mbps or higher, and to hit the fastest speed of 80Mbps, you will need to connect to a Wi-Fi router that supports a wireless internet line speed of 115Mbps or higher.
If you were hoping to do that via a wired LAN/ethernet connection, Sony TVs are currently limited to 100Mbps using this connection, so to enjoy 80mbps with Pure Stream functionality, you will need to do so over Wi-Fi – and that's over and above the capabilities of most UK houses at present.
Ofcom's report of March 2021 had the UK's average speed at 79.1Mbps, so you'll need to see what speeds you're getting to know whether you're able to make the most of the service.
Even if you can't get the very best picture from the service, Bravia Core still adds a nice sweetener to the deal of buying a Sony TV in 2023 – in spite of its limitations. You can't grumble at a freebie, right?
[ For more curated tech news, check out the main news page here]
The post What is Sony Bravia Core? Everything you need to know about Sony's 4K streaming service first appeared on www.pocket-lint.com